The Margarita Capital of the World. Whether that is self-proclaimed or official, I'm not sure. But it should be the latter! The best margaritas in Santa Fe, New Mexico are NOT hard to come by. But who serves the VERY BEST margarita? Well, I was on a mission to find out…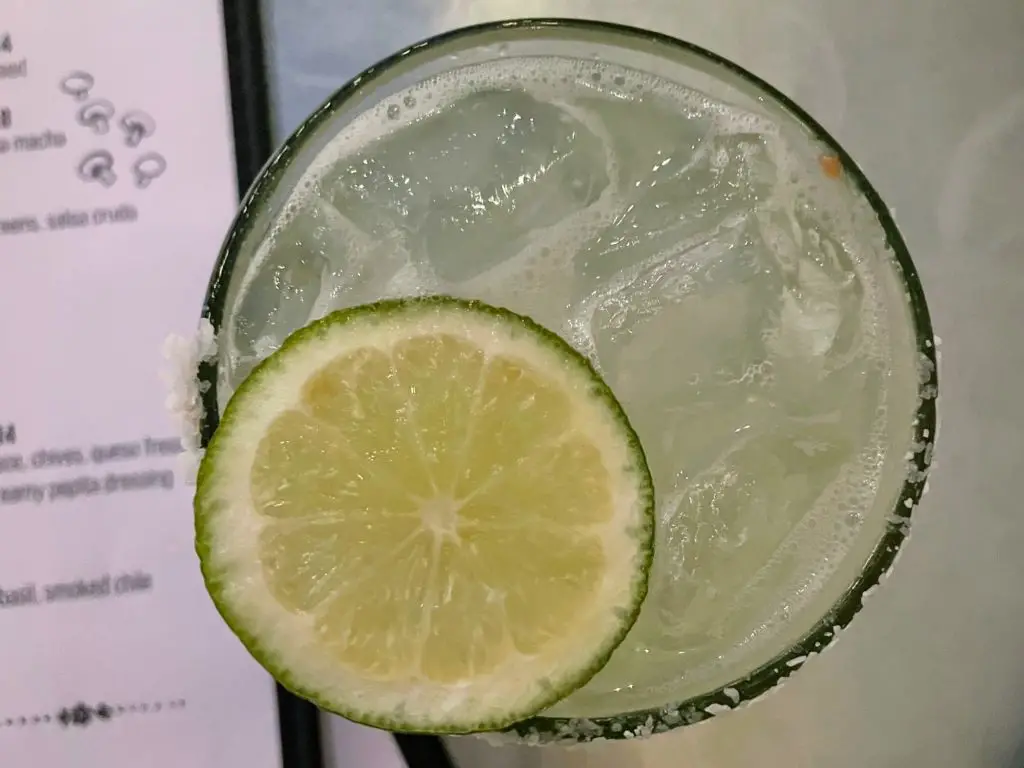 I spent one weekend in Santa Fe and sought after as many margaritas as my body could handle! Fantastic margaritas, warm weather, local restaurants, and trendy ones, live music, and tacos—it was a BLAST lol, and I am here to share the results!
8 Margaritas in 40 hours. For the People.
And while there is such a thing as the "Margarita Trail" (more below), I went on my own tour. You're limited to two stamps every 12 hours on the trail and that was not my agenda ha. Do keep in mind that (obviously) margaritas are potent and you are at a 7,200-foot altitude which can influence your reaction to alcohol. I'm a well-seasoned vet though, so I took one for the team 😉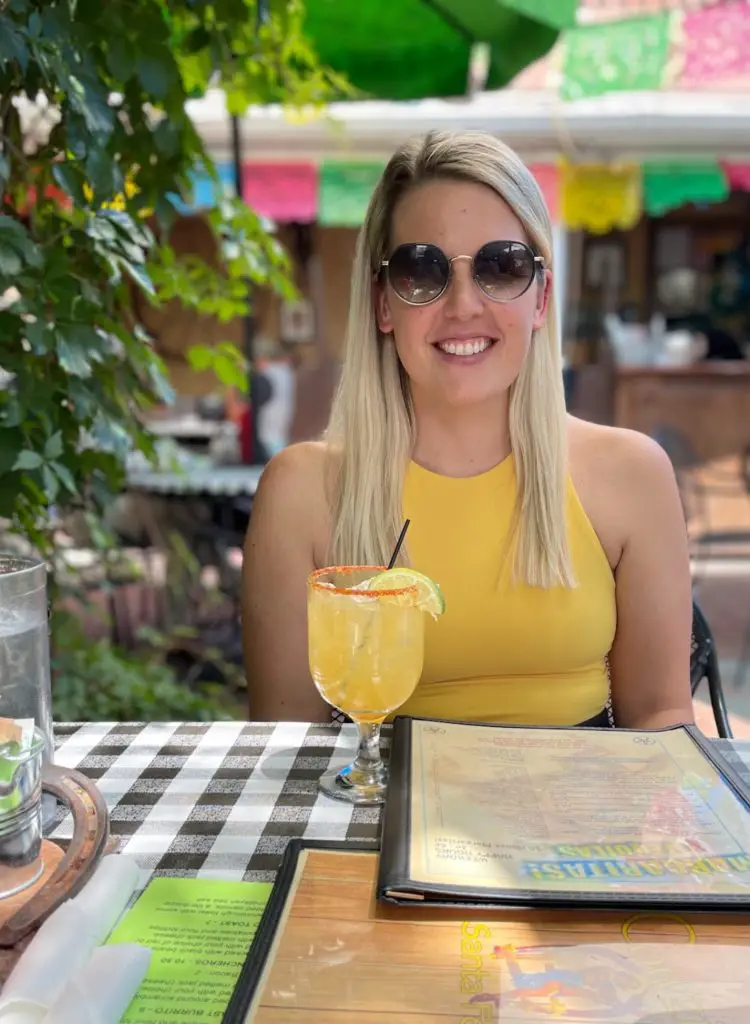 What is the Margarita Trail Santa Fe?
Taste more than 40 of the best margaritas in the world. 
Here is how it works:
Download the Margarita Trail Passport from the Apple Store or Google Play. Or pick up a paper passport version from any of the venues or Visitors Center. NOTE: There is a free version of the Santa Fe Margarita Trail App but in order to collect stamps, earn prizes and recieve$1 off each margarita, you must purchase the paid, full version. Tricky, tricky.
Drink Margaritas! You will get $1 off and a server will give you your stamp.
Earn prizes. 5 stamps will get you a Margarita Trail T-Shirt, 10 is a provisional member of the Margarita Society, etc. You can see the rest of the prizes here.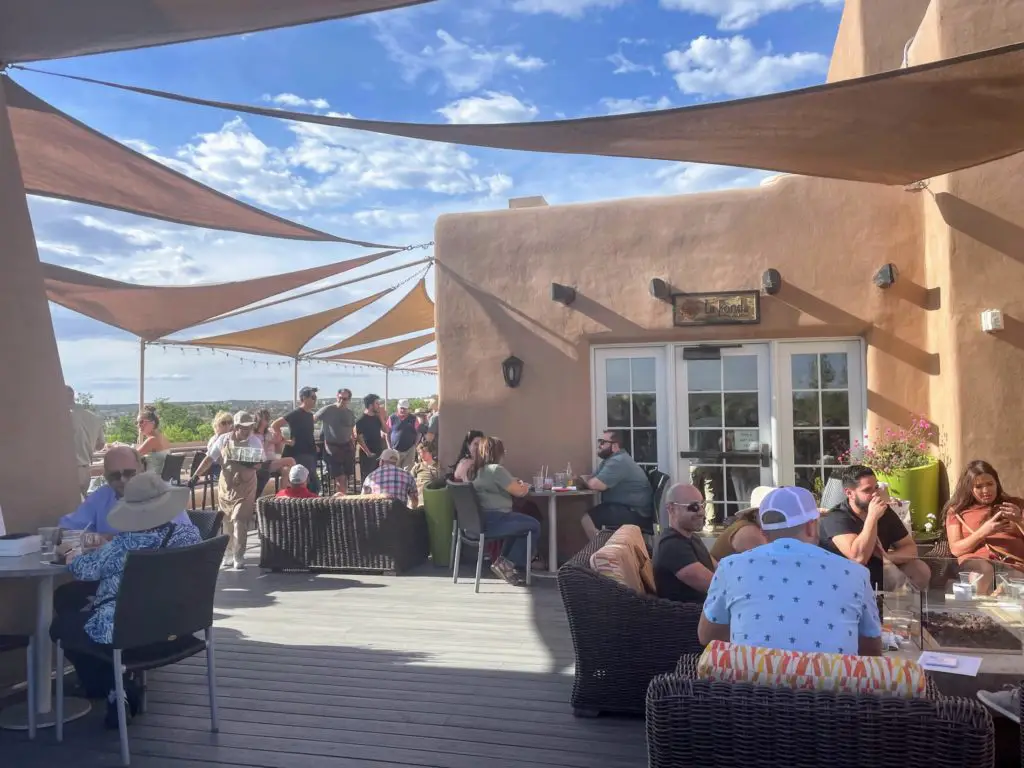 DID YOU KNOW? While the history of the margarita has a few different stories, it is said that Santa Fe was the first city to import tequila from Mexico.
The Best Margaritas in Santa Fe Rankings: My Own Personal Tour
These are the "rules" I set for myself in order to rank the best margarita in Santa Fe:
Classic Margaritas ONLY: No pomegranate juice, blood orange flavor, or anything spicy.
On the Rocks: never a frozen margarita, that's its own category.
Premium Tequila: No cheap stuff and I never chose a mezcal margarita.
Salted Rim ALWAYS. Duh.
Cleanse the palette. Close your eyes. Take the first cold sip. Rank.
NOTE: If you choose to try all of those talked about below, I am not responsible for your actions 😉 I will say, these are high-quality tequila margaritas and I did not act a fool nor was I even hungover. This ain't your college-level tequila. And you spend a lot of time walking, as well as eating! All right, let's (finally) kick things off!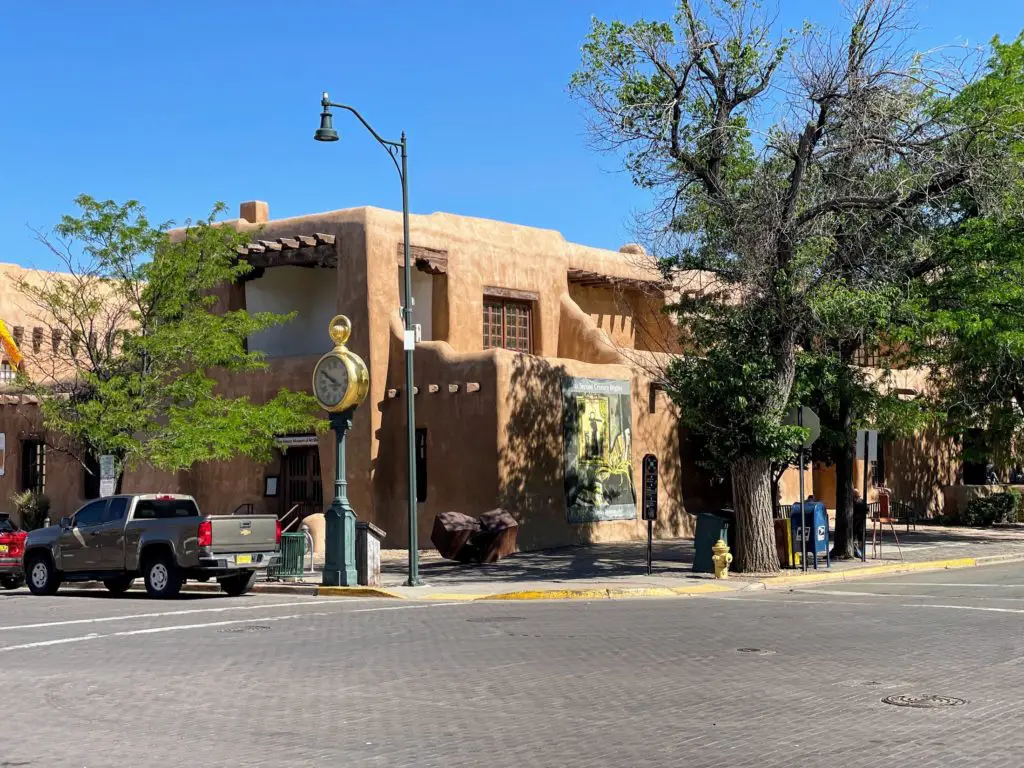 8. The Shed
Don DE ORO
While literally, not one of the margaritas I had was bad or gross, The Shed is what comes in at number 8. It gave me a sugary, sour margarita mix vibe vs. the light and refreshing of those down below. I wasn't super impressed.
The Shed is right in downtown Santa Fe and you will enjoy your cocktail(s) inside a colorful, adobe-style building or on the string-lit outdoor patio.
Note: While their margarita is not near the top of my list, their food most certainly is. They serve the BEST New Mexican cuisine with local ingredients and it's my #1 restaurant recommendation. Read more about it in The Perfect Weekend in Santa Fe Itinerary.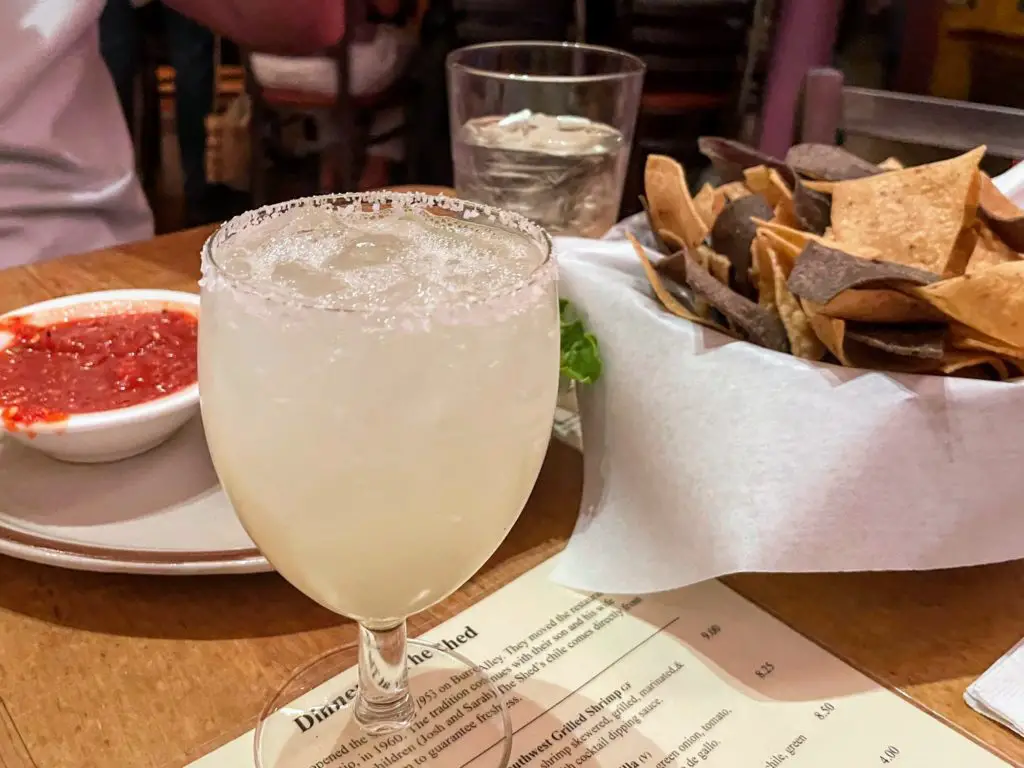 7. Paloma
Marg
The Marg at Paloma is made with Cimarron Blanco Tequila and Turbinado Simple Syrup. It comes in at #7 on the rankings, not because it was bad by any means, but just because I thought it was pretty average. The classic margarita looked the part color-wise and had a perfectly salted rim. But I just wasn't "wowed."
You will enjoy your cocktail on a trendy, colorful outdoor patio with string lights and a fun vibe. I loved sitting out here and it did make the margarita better.
NOTE: As one of the highest-rated restaurants in Santa Fe, we were actually really disappointed with the food (which lacked any flavor) for the price. This is probably somewhere we skip next time. Maybe we just got unlucky!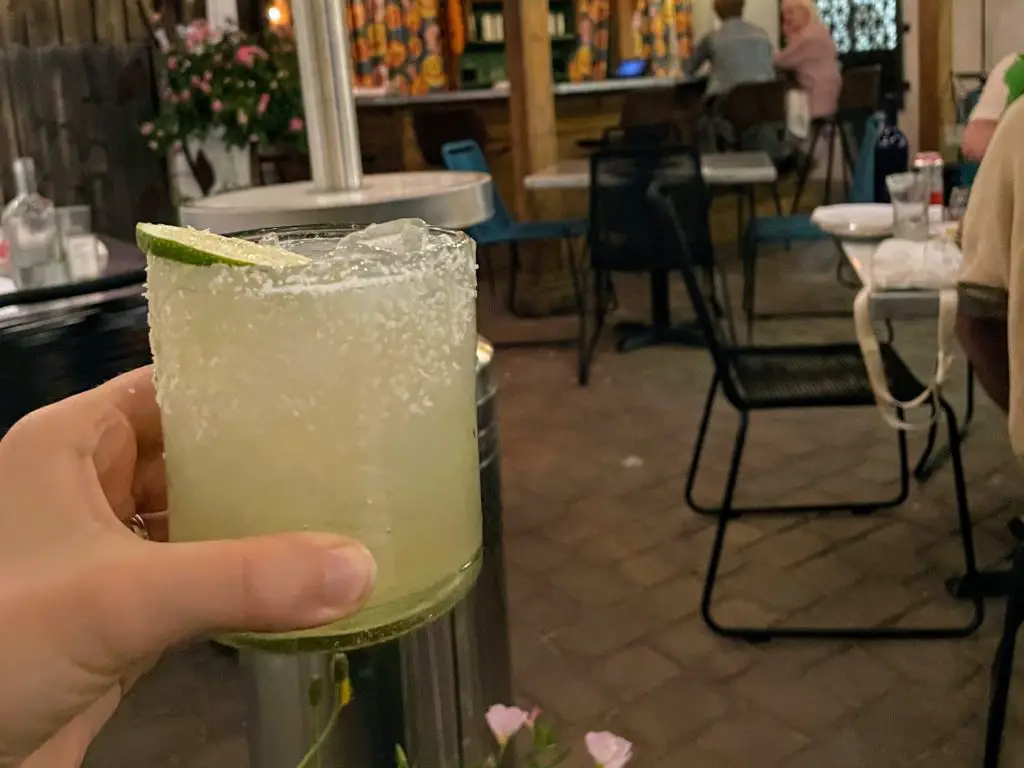 6. Cowgirl
CADILLAC MARGARITA
This is where I (slightly) strayed on the rules. And I probably shouldn't have—who knows where a more classic margarita would have landed (I'll have to try next time!) but I went with the signature blend.
This margarita has organic Dulce Vida Reposado, Grand Marnier, half a fresh-squeezed orange juice, half a fresh-squeezed lime, and a touch of sweet/sour. And came with a red chile salt rim. This unique margarita was hard to pass up! And though I really liked it, it fell down the list just because it has a little too much going on for my liking.
As a whole, Cowgirl is one of the top stops to make in Santa Fe and a perfect way to spend an afternoon! Live music, signature margarita with good tequila, and highly-rated food. Plus a fantastic happy hour from 3 PM to 6 PM.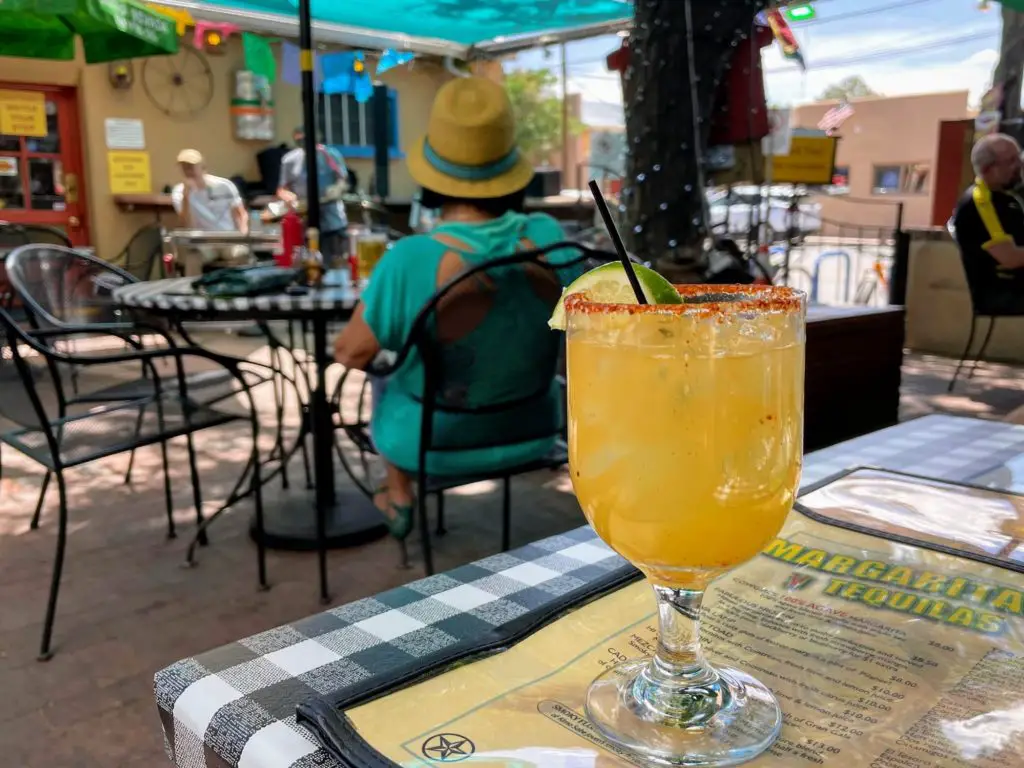 5. The Pantry
Signature House Margarita
This is a very good margarita that includes fresh lime juice, as well as fresh fruit. Their tasty margaritas give the *perfect aesthetic* with their classic, thick, blue margarita glasses. My only beef with this particular cocktail was it was a little too sweet and didn't have that nice margarita bite.
If you love a sweet drink, this one is going to rank higher for you than it did for me. And you can enjoy it on a nice outdoor corner patio where you can people-watch and enjoy the nice weather.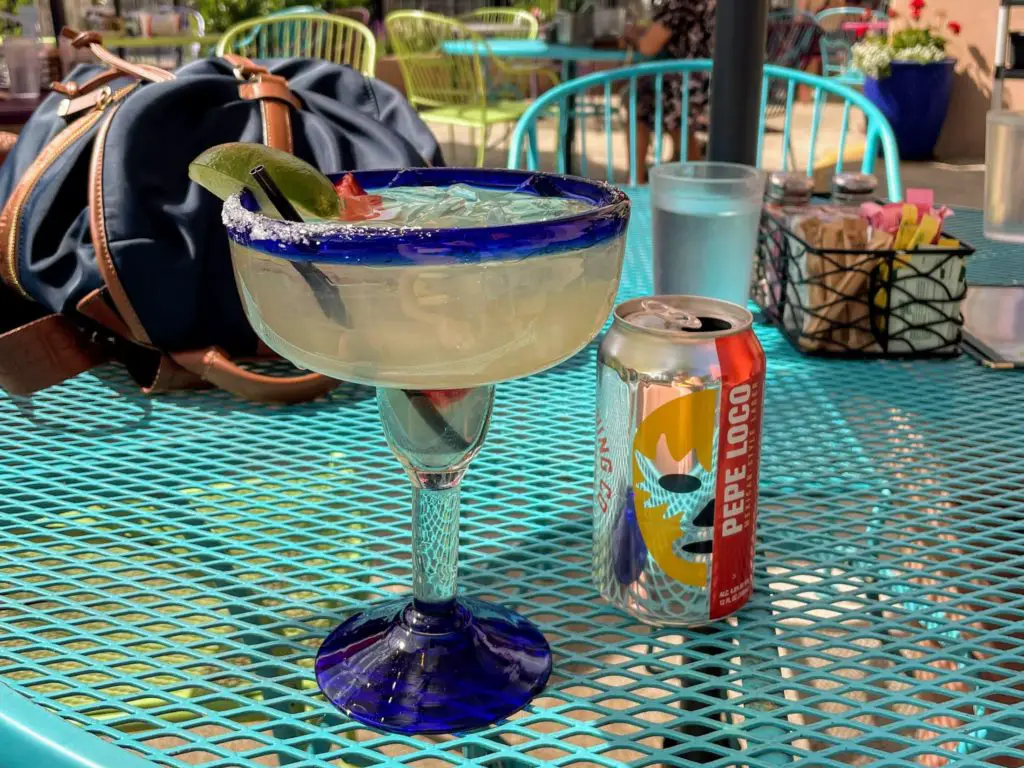 4. Maria's New Mexican Kitchen
Girl's Best Friend
I'll admit, this was a tough place at #4. I think there was definitely a line between 1-4 (tough to rank!) and 5-8. Maria's New Mexican Kitchen could have easily been higher, but alas, here she is.
And it was tough to pick one because they have a margarita menu with over 100 different margaritas! Insane. They are all made with 100% agave tequila and fresh-squeezed lemon juice. And the Girl's Best Friend ended up being a fantastic choice made with Maestro Dobel Diamonte and Triple Sec.
This place is a local favorite and serves the best tortilla chips and salsa in Santa Fe. Both go perfectly with your margarita.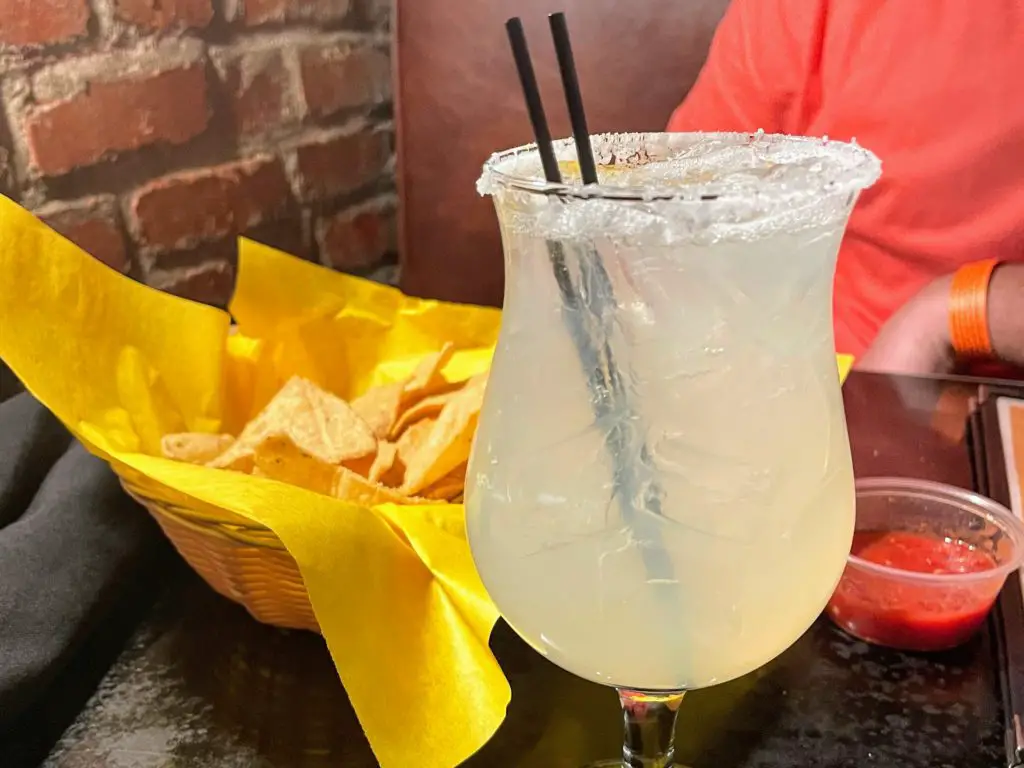 3. Coyote Cafe
Turquoise Trail (House Margarita)
Rounding out the Top 3 Best Margaritas in Santa Fe, we have Coyote Cafe. This is a cocktail with a classic taste and one where I wanted to say "keep 'em coming!" Just an overall refreshing drink! (And one that made you want to get your party on with its great tequila.)
What helped was the Coyote Rooftop Cantina is the definition of good times! Overlooking the streets of Santa Fe, take in the adobe buildings and pops of color in every direction. It really is a great place and next time I'd like to expand and try their Norteño made with hatch green chile or a prickly pear margarita.
NOTE: If we're talking overall vibe and a place I definitely want to come back to, the Coyote Cafe rooftop with its lively atmosphere is at the top of that list!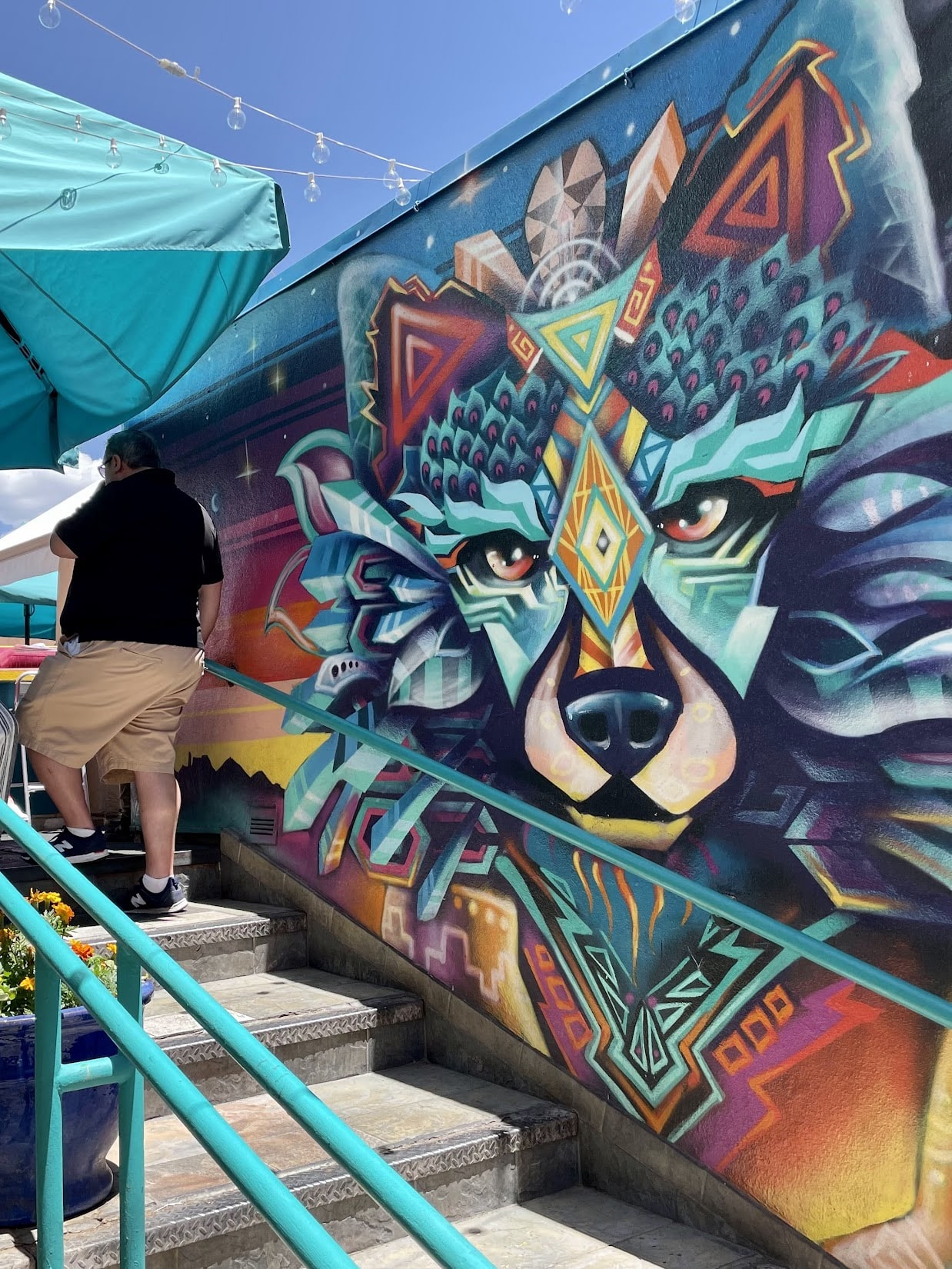 2. Anasazi Restaurant
TOMMY'S SKINNY
Coming in at #2 on the list is Anasazi. Their Skinny Tommy, from their signature margaritas list, is made with Silver Tequila, Agave nectar, and Lime. And it's exactly the classic cocktail you are looking for. They nailed this recipe and I knew it on the first sip.
Anasazi is an upscale place where you can enjoy your drink on a front-side outdoor patio along the sidewalk with an elegant vibe.
NOTE: Though their classic cocktail is something to rave about, I'm not sure I'll be back. The service was very below average. Take into account that you may wait a while.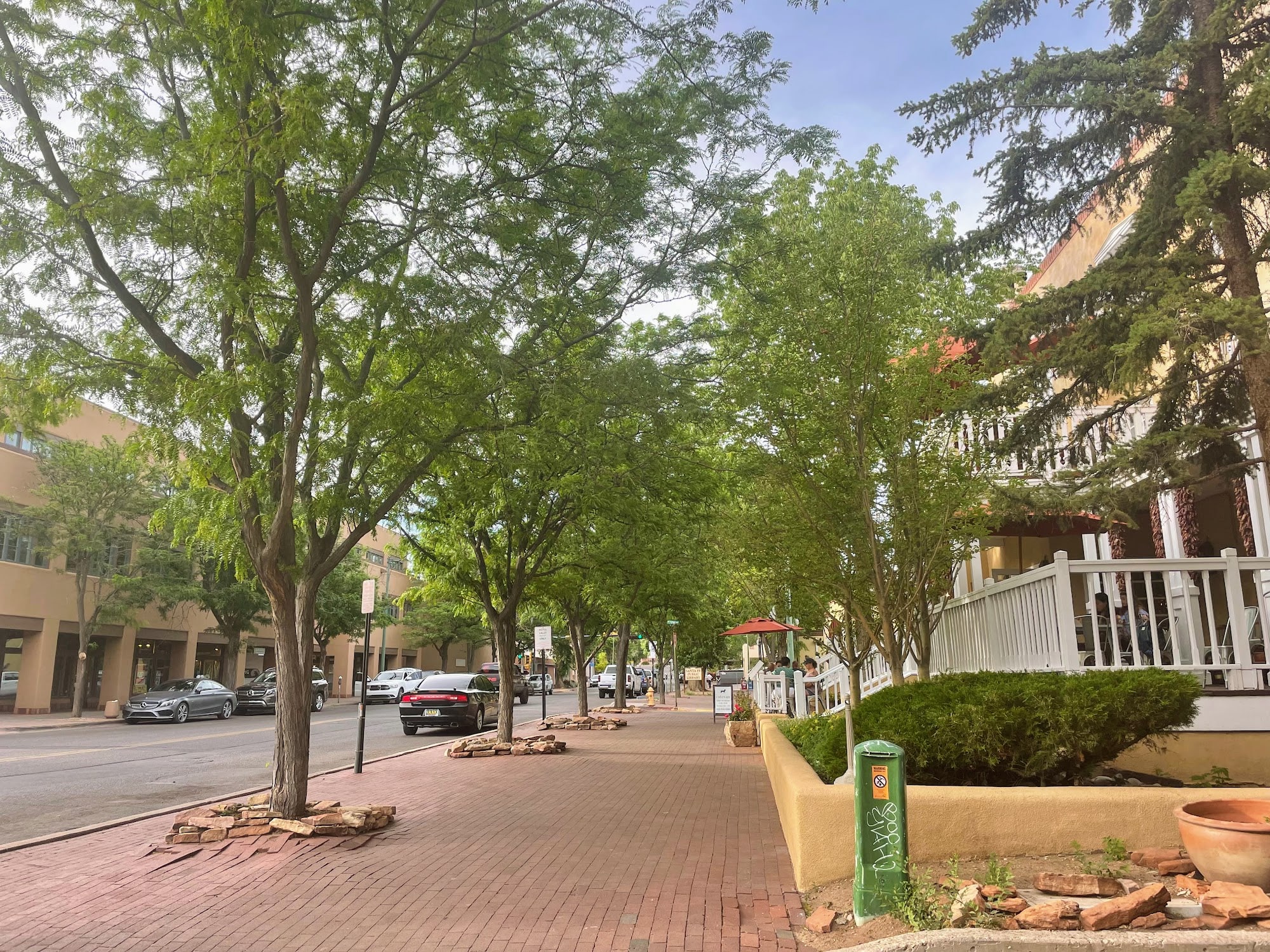 *Drumroll, please…* The Best Margaritas in Santa Fe are at:
1. The Bell Tower (La Fonda on the Plaza Hotel)
Silver Coin
My friends, THIS is a perfect margarita. Their cocktail includes Corralejo Blanco Tequila, Cointreau, and Fresh Lime. It has that crisp, refreshing, traditional margarita taste from the first sip to the last. And if you're on the hunt for the best, a stop here is a MUST.
And take into account that it's enjoyed in the perfect place, a rooftop patio overlooking Santa Fe! The Bell Tower should be on your list every time you visit.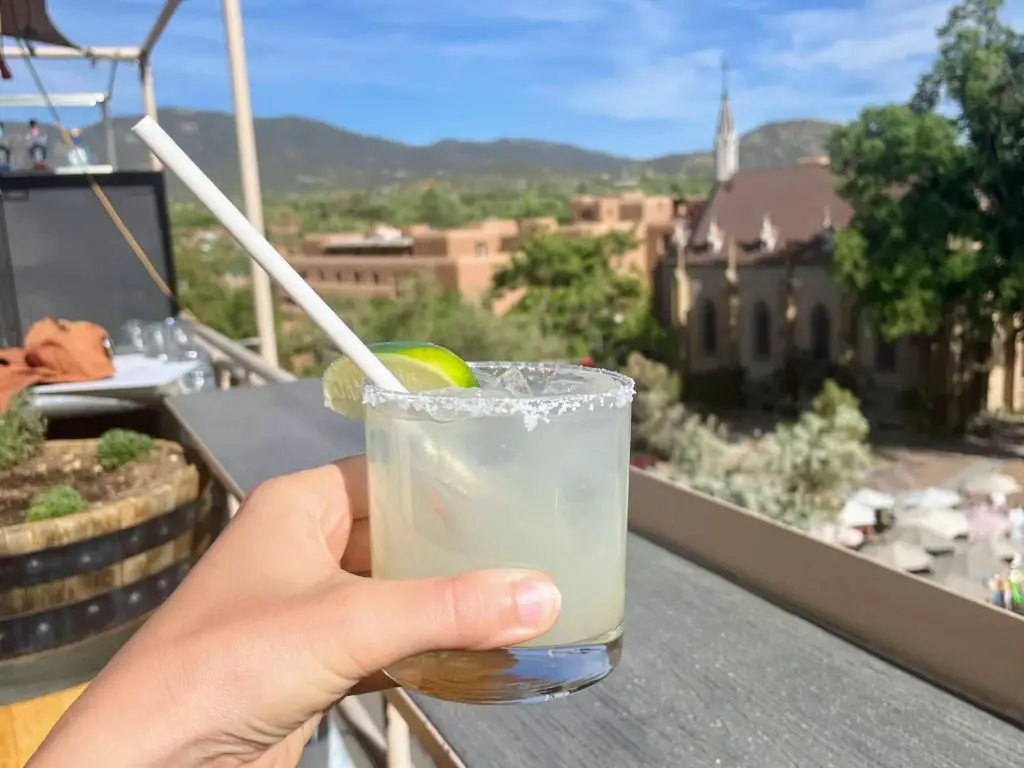 Places I Want to Try Next Time
We covered 8 margaritas in 40 hours—for the people! It was a (good) long day. And I definitely did not hit every single margarita hot spot. When I go back, I'd like to check a few more off the list:
If there are additional must-visits, please let me know! And also include what you believe to be the best margaritas in Santa Fe.
The Best Margaritas in Santa Fe, New Mexico – Official Rankings
Every day is Cinco de Mayo or National Margarita Day in Santa Fe! These mighty margaritas are one of a kind and you'll want at least a couple on your next weekend in this fun New Mexico city.