All right. You're doing it this time. Creating a travel budget and sticking to it! No guilt when you spend money on vacation. No stress when you come home to a credit card full of debt. Just saving, spending cash, enjoying your time, and even mixing in a few splurges! Only one question comes to mind.
How do I create a travel budget?
You found the right place. I create a travel budget for every trip I go on, whether it's 3 days or 10. And it works. Here is where to start, assuming you already know (roughly) when you are going and for (approximately) how many days. If you don't, it's best to figure that out first.
CREATE AN OUTLINE
The first step to create your travel budget is to write out a simple outline. The strategy I use consists of 6 categories to keep it simple. There is a real-life example at the bottom.
[DESTINATION NAME] — # of DAYS
FLIGHT: $XXX
ACCOMMODATIONS: $XXX / # of People
CAR: $XXX / # of People
MAJOR ATTRACTION(S): $XXX (details below)
SPENDING (approximately): $100 x # of Travel Days
EXTRAS: $100
= $XXXX TOTAL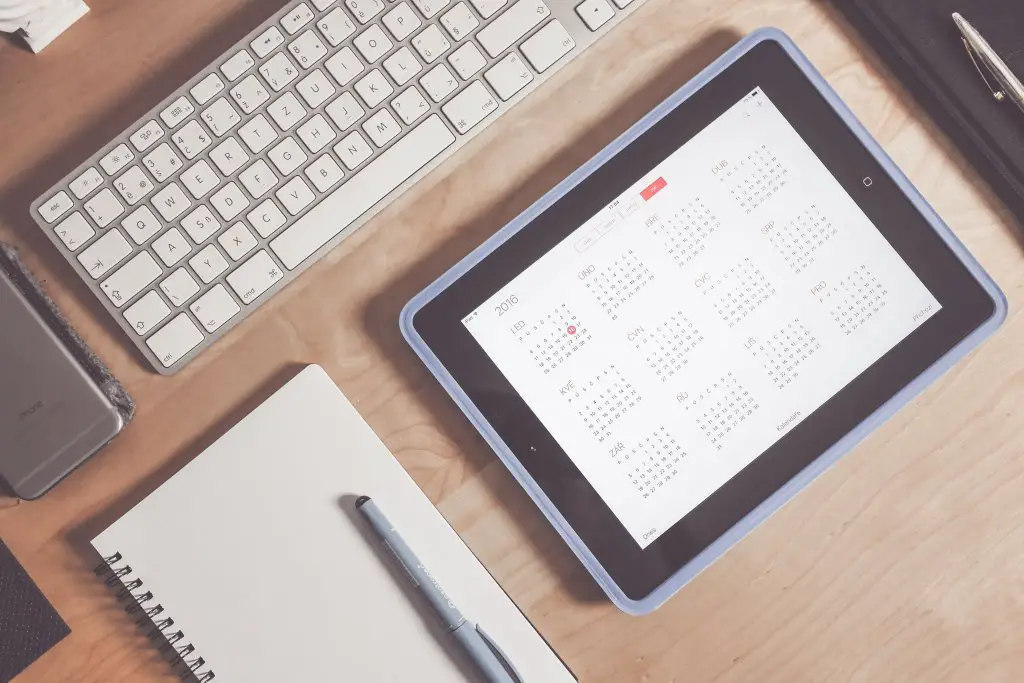 RESEARCH & FILL IN
Your next step is to estimate your costs. This part takes the longest but if done right, you will end up with an effective travel budget that's easy to manage. And my best rule-of-thumb here is to over-estimate everything—unless of course, you are able to find the exact price.
FLIGHT   
Check current rates. Use the google flights feature, check a few airline websites, and use Hopper for a low-to-high range prediction. Hopper will also alert you when prices are low. Use what you find to make an educated guess.
Tips:
After researching, I usually have a price in my head of what I am hoping to pay. And then I add $50 to be safe.
This line in my travel budget is flight and any baggage fees only. It's up to you, but I put airport parking/food into the Spending category.
On that note, always pay baggage fees when you purchase the flight. It's the cheapest. (Or just avoid that altogether…)
Don't jump the gun. You do not need to book your flight right now—be patient. You are just guesstimating for your budget.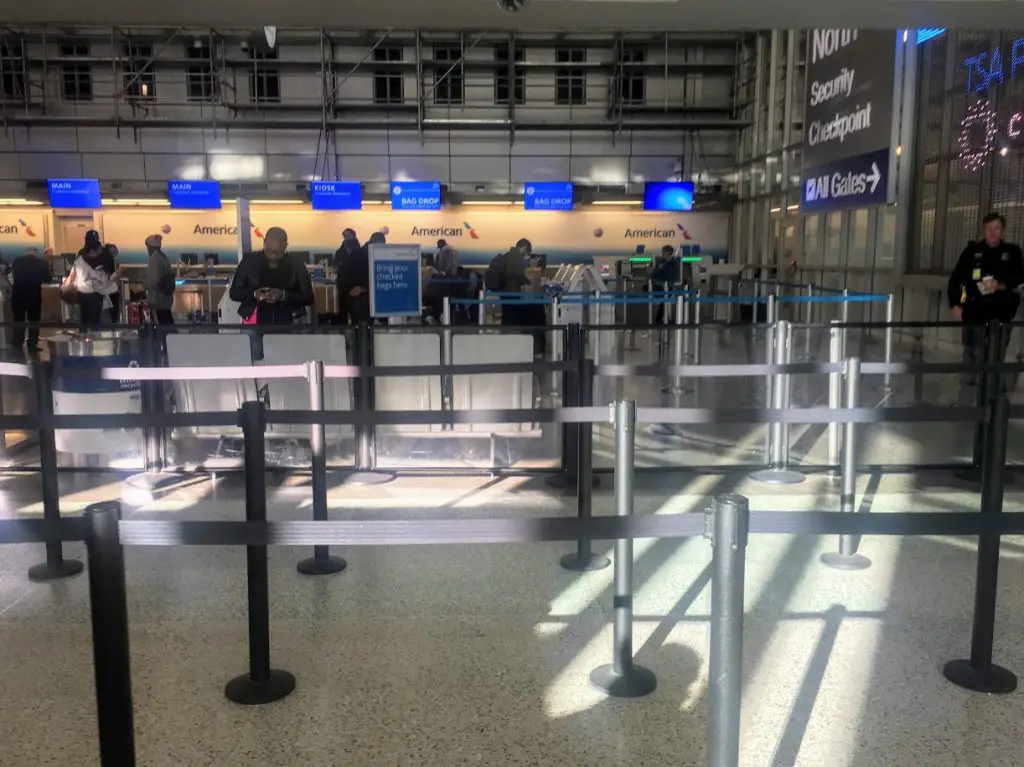 ACCOMMODATIONS
Next is to research both hotels and Airbnbs. It'll depend on where you go and who you go with to find which is the best option. Keep in mind that when you use the search methods below, you need to factor in taxes, cleaning services, etc. Make sure you go through the purchasing process until the last screen to get the final price. And don't forget to divide by the number of people staying.
Search Hotels:
Pull up Google Maps and use the Search tool to search "Hotels"
Scroll and hone in on the area you would like to stay and hit Search This Area
Automatically, you'll see hotels, the approximate cost, plus the option to filter down by price, ratings, amenities, etc.
Use the feature to get a general idea of what a hotel will cost
*Done on an iPhone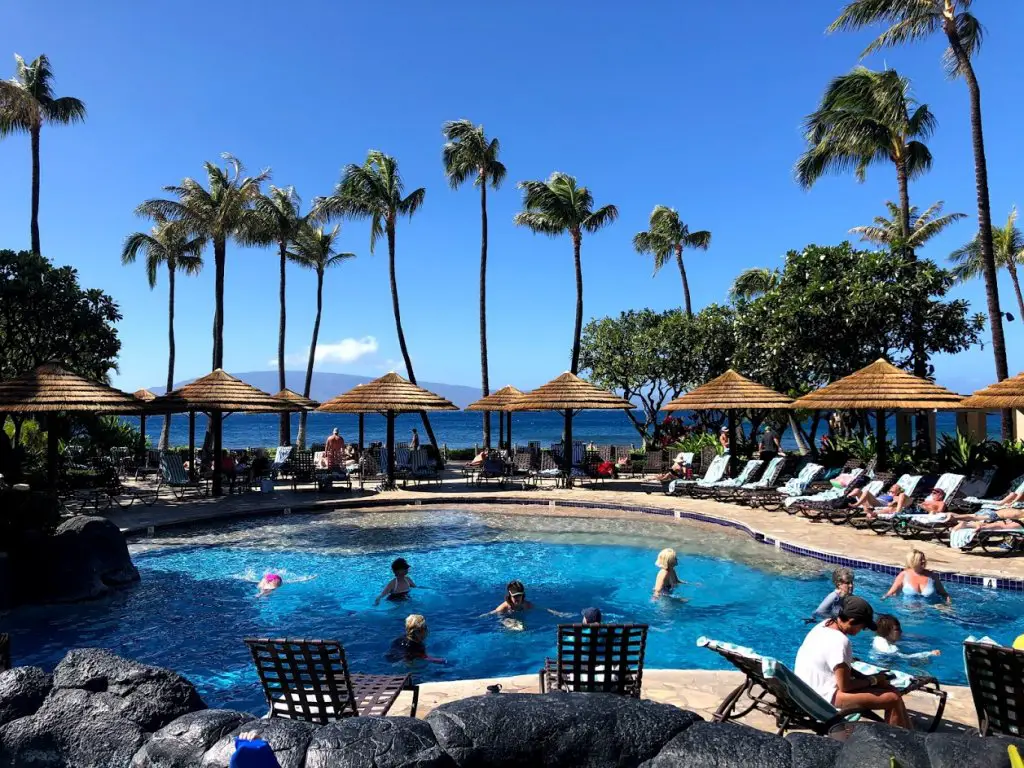 Search Airbnb's
Open the app and enter your destination, dates, plus guests and Search. Click Stays.
Click the location icon on the bottom right to pull up a map and hone in on where you'd like to stay (location is everything!)
Use the Filter features to find prices and amenities you are looking for and get a general cost idea for your budget.
And it's the same as flights; do not feel like you need to decide right now. This is your research to get a feel for a hotel vs. Airbnb and an approximate idea for your budget.
CAR RENTAL
If you need a car, check around on a few car rental sites to get your ballpark estimate. The Turo app is also a great option. It's the Airbnb of cars and the few times I've used it (Sedona, Seattle, and Colorado), it's been seamless. And cheaper than your typical Hertz or Enterprise. Again, divide your total by the number of people chipping in.
MAJOR ATTRACTIONS AND EVENTS
What do you know you're going to do on your trip—besides eat and drink? Write these down and figure out how much they cost online. Broadway plays in New York City, a football game in Chicago, Disney Land. Anything that's $100 or more (give or take) should go into this category. Anything less stays in the Spending category. Note: I account for one of these, even if I don't know what it is yet.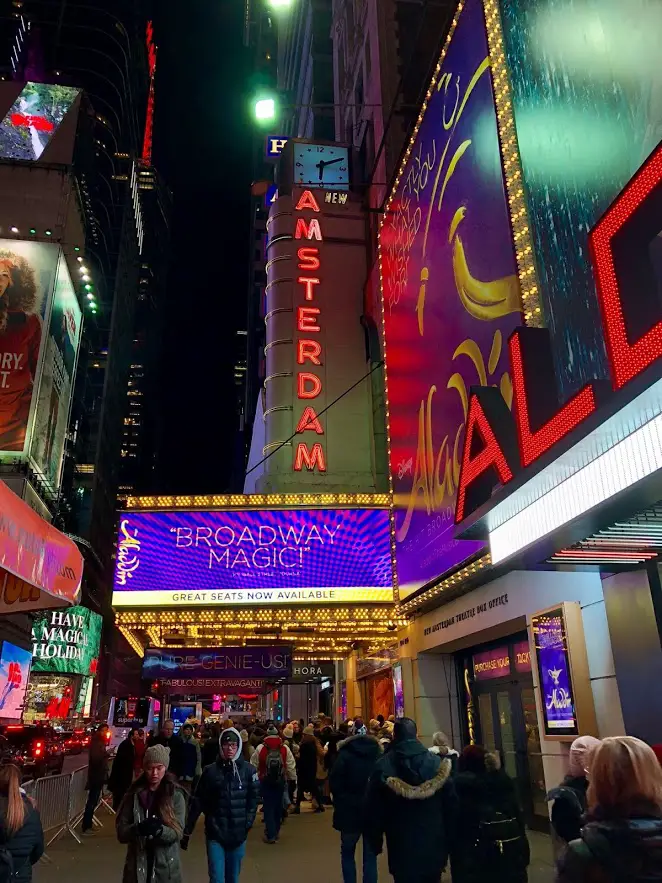 SPENDING
If you've been following along, $100 cash per day is an automatic for me. But there are additional steps to take for your budget to be as accurate as possible.
FOOD & DRINK
My first piece of advice? OVER. ESTIMATE. EVERY. MEAL. Appetizers for the group, desserts you'd never get in "real life", sure I'll pay for the guac! Vacation brain is laid back and fun and your willpower took the week off too. If you're going to enjoy it to the fullest, budget it to the fullest.
Are there any restaurants you're already planning on? Maybe there's one you've been to before. You might know you're going to a "nice dinner" or are having a pizza night in. Use everything you know to be the most accurate. From there, fill in the gaps with $25 lunches, $30 brunches, and $50 dinners and add it up. I typically budget for two meals per day (these include drinks) and $10 for breakfast or a snack.
Tips
At least 75% of my daily Spending budget accounts for Food/Drink if that's easier to process.
If you don't drink—don't follow this. Cut my amounts in half. Ha.
Start piecing together how to make $100 per day work. Maybe one day is a show and a nice dinner, so the next day is an easy dinner and exploring a few neighborhoods to keep costs low.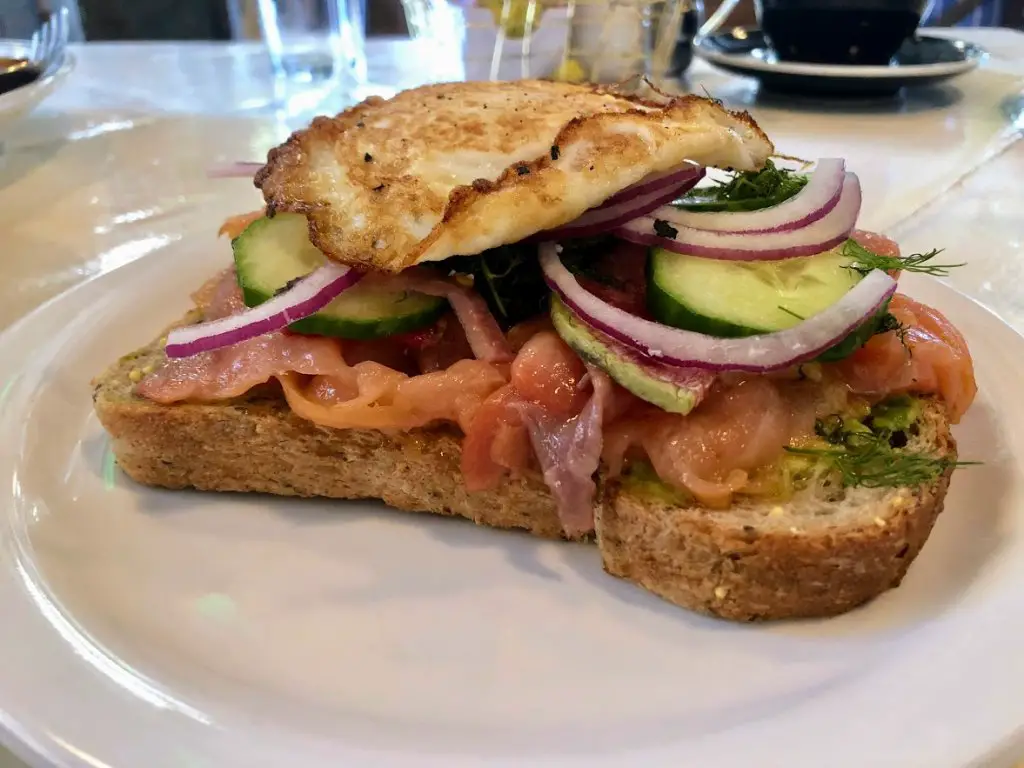 OTHER
$75 of my spending budget goes to Food & Drink. But what about the other $25? This is for things like museums and experiences (less than $100), and shopping and souvenirs. Do some research on a few fun things to do.
Tips
There are free things to do in every single city; explore neighborhoods, go to parks, research free museums, and take advantage!
Note: I'm not a big shopper. If you are, make sure to take that into account for your own budget.
EXTRAS
I keep $100 in my checking account for purchases that don't take cash—Ubers, drinks on an airplane, etc. Plus, it's vacation. Something always comes up whether it's fun, unexpected, awful, or random.  It's best to be prepared. Maybe you don't spend all of this. If not, great! Either buy yourself a souvenir at the end or take it home with you.
Tips
Did you know? You can determine the cost of an Uber from point A to B, even if you aren't currently at point A. For example, want to know what an Uber costs from the airport to your hotel? Open the app and click inside the Where to? box. From there, click the top box which is your current location and change it to the airport you are flying into. Go back down to the Where to? box below and put your hotel. Boom. An accurate cost of your trip to and from the airport.
Bring a water bottle and snacks to the airport; it's beyond expensive there. This will help.
Walk! You're in a new city, explore the area and cut down on costs.
But also, be realistic. If you know you are going to get a drink on the plane to get your vacation started, account for it. Don't assume you are going to walk everywhere. And be ready for the unexpected.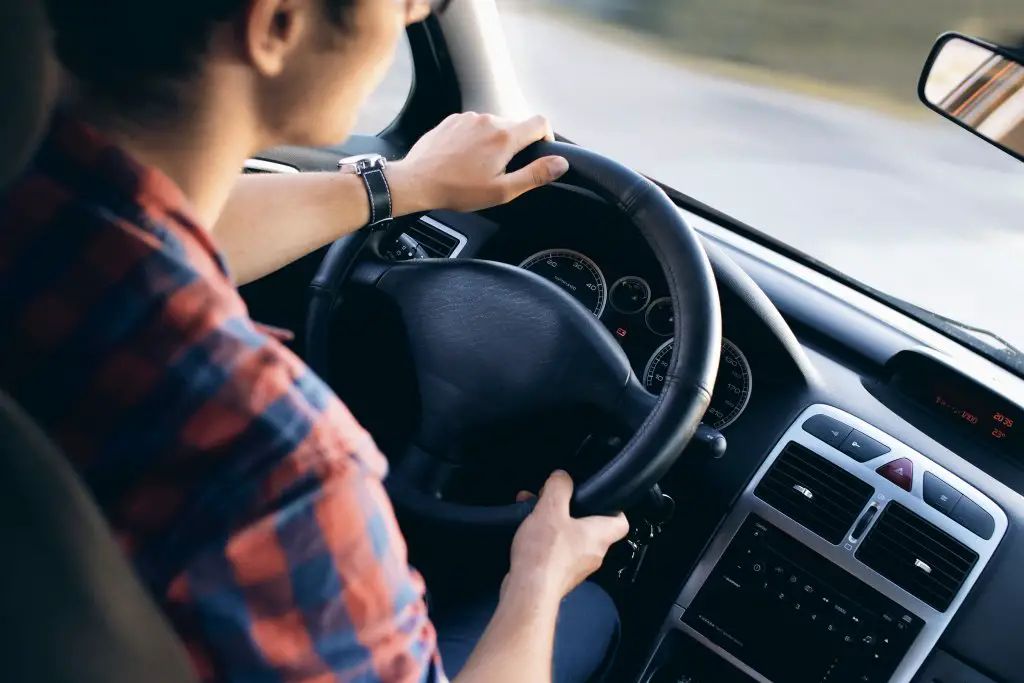 EXAMPLE
NEW ORLEANS BUDGET—4 DAYS
FLIGHT: $300; what I am expecting to pay plus $50
ACCOMMODATIONS: $200; great Airbnb city!
CAR: $0; N/A (be mindful of an Uber budget in these situations)
MAJOR ATTRACTION/EVENT: $100
SPENDING: $400; $100 x 4 days
EXTRAS: $100
= $1100 (MAX) TOTAL, $900 (MIN) TOTAL
Add everything up to find out your (MAX) TOTAL, which is what I aim to save. But I also know my (MIN) TOTAL. The $100 event might not happen—and potentially if it does, I could choose to skip. My flight may hit my expectation price—just watch Hopper. And potentially I only spend $50 of my extras since my trip is in a very walkable city.
Tips
Knowing a range is helpful and it's good to have an idea of what you need vs. what is going to make the vacation the easiest and the most fun. Usually, a little extra cash helps the latter!
Extra cash at the end of your trip? Put it your savings, Qapital app, or an envelope and save it for your next trip!
SAVINGS PLAN
Next is to figure out how you are going to come up with your (MAX) TOTAL. Do you have any money saved already? Taxes or extra checks coming? Figure out these areas and subtract it from the (MAX) TOTAL.
TOTAL (MAX—MIN): $1100—$900
SAVED: $200
TAXES: $100
EXTRA CHECK: $0
TOTAL: $300
Take the (MAX) TOTAL and subtract the total above to figure out what you still need to save. From there, divide your updated TOTAL by the number of weeks until your vacation. This gives you how much money you need to save on a weekly basis to have enough cash on hand for your trip! It might look something like this…
LEFT TO SAVE: $800—$600
NUMBER OF WEEKS BEFORE VACATION: 20 Weeks
WEEKLY SAVINGS GOAL: $40—$30
Put that into your savings account (I recommend Qapital so it's out of sight, out of mind) every Sunday and watch it add up! It's also helpful to know the TOTAL (MIN) number so you know if you are strapped for cash one week, you can save $30 and still hit the goal.
What's easier to manage—saving $1100 before the middle of June? Or saving $40 per week until then? Break it down. It's less intimidating. And watching it grow is awesome!
And if you're weekly savings plan seems too high, go back to your outline and figure out areas where you can cut costs to decrease your total budget. Remember, be realistic.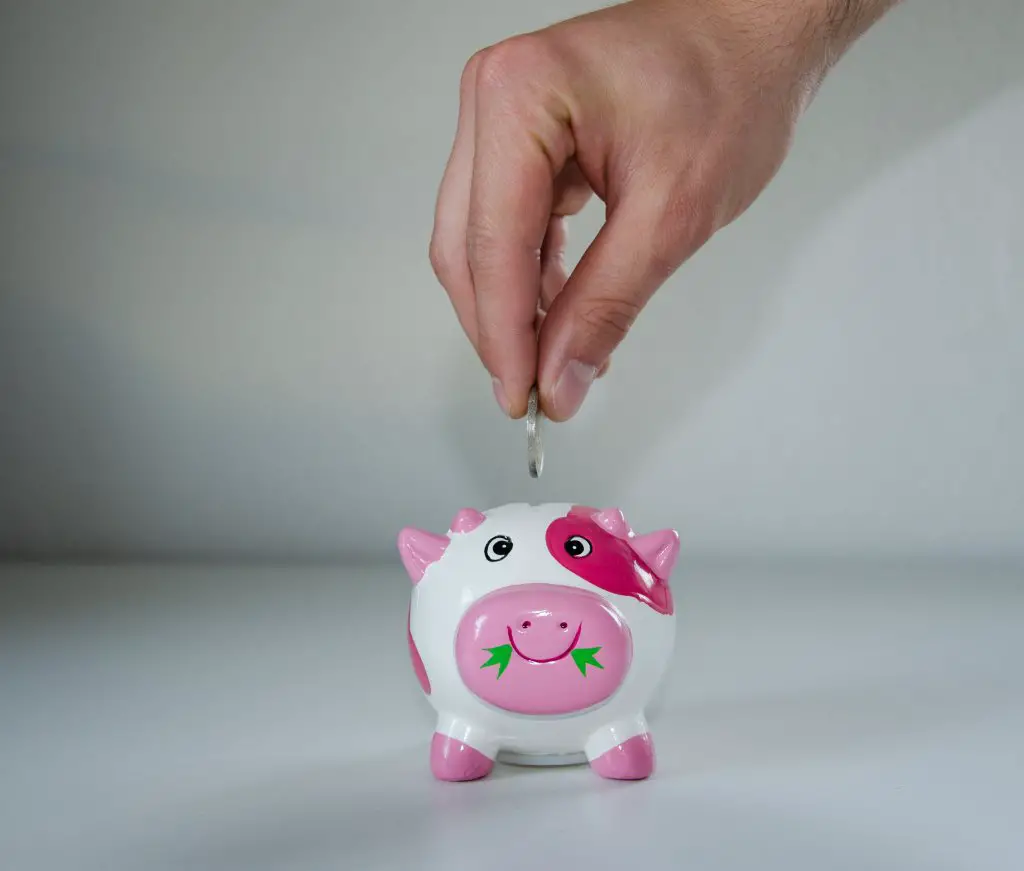 Don't Make These Mistakes
Make sure you also read 6 Travel Budget Mistakes You Make! This will help you avoid common missteps people make when they create and manage a budget.