The Brainerd Lakes Area, compiled of Baxter, Crosby, Nisswa, Pequot Lakes, and other small towns is a hot destination in the summer months considering the 2,483 lakes in the area (there's actually 450, I'm not kidding). Though summer is the most popular time to visit, the other seasons bring in quite a bit of tourism for things like fall color tours and snowmobiling. And no matter what time of year you choose to visit, you're going to need a beer. There are plenty of restaurants and bars in Brainerd and surrounding areas to sit back, relax, eat, and enjoy a beverage. Here are my top recommendations:
Restaurants & Bars in Brainerd MN Area
Brainerd, Minnesota
Local 218
This restaurant/bar in Brainerd is a trendy place located a few blocks off the beaten path. Local 218 serves American food in an open, modern, and spacious setting with a great vibe. Catch a seat at the center bar or one of the surrounding tables and make sure to order the dry rub wings. They are the full wing, delicious, and perfect with a side of buffalo sauce for dipping.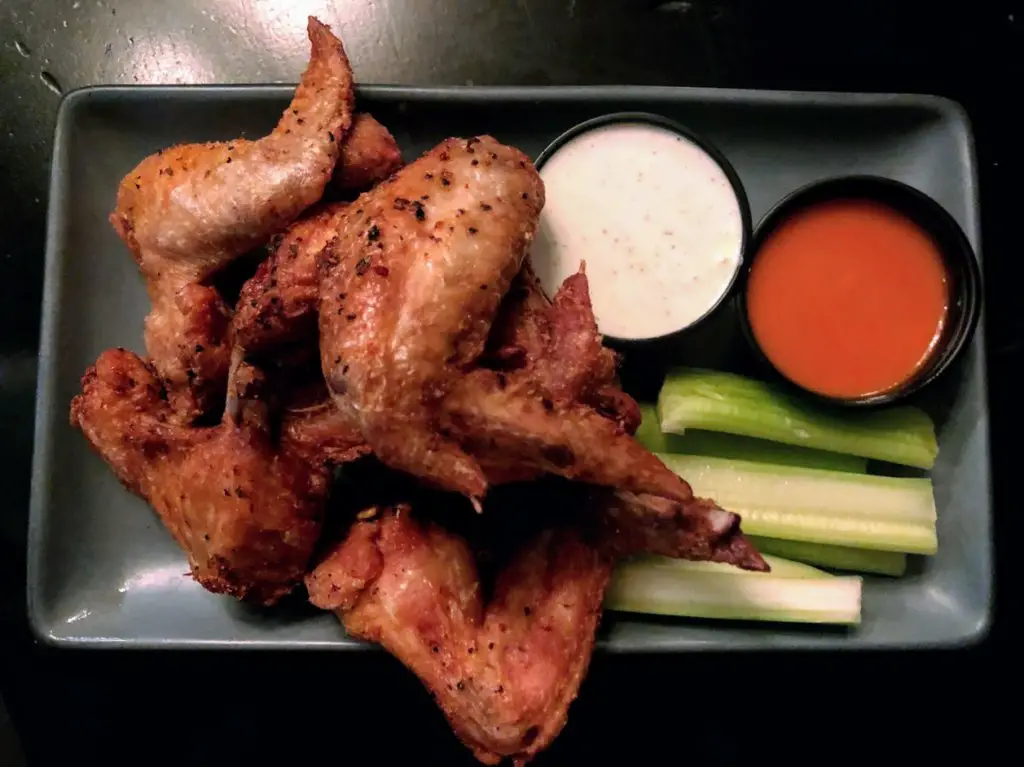 Shep's on 6th
No doubt one of my favorite bars in Brainerd. Walk in and find sports memorabilia from floor to ceiling on every wall. Jersey's, bats, framed pictures, Shep has it all. A friendly neighborhood bar to catch a game, play shuffleboard or darts, or just enjoy a few beers. We talked to Shep for a while and he is a down to earth guy who loves what he does and it shows! It will definitely not be my last time here. Make sure to stop in for one if you're in the area.
Last Turn
Have you caught an episode of "Cheers" before? If so, here it is…Brainerd-style. A dark ambiance with a real old school feel, no frills—besides free peanuts and popcorn, and a ton of history. Before 1914 there were 35 saloons in downtown Brainerd, and "Last Turn Saloon" was the last chance to stop before you were once again in the woods. Plus, add in a bit of mystery, as some say the place is haunted! Stop in for the experience. And the Monte Carlo is a great sandwich if you're hungry.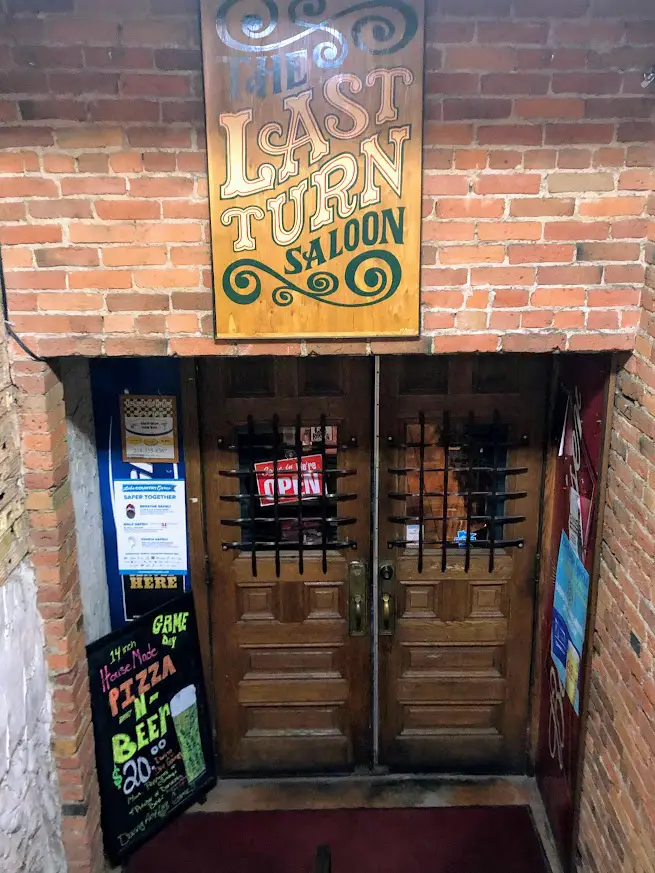 Ernie's on Gull
This place is best enjoyed in the summer. And even more so enjoyed after coming off of a boat! Located on Gull Lake, Ernie's serves American food and is complete with a lakeside deck, patio bar, and marina. They have a seasonal cocktail menu to go along with their 20+ tap beers and plenty of apps, sandwiches, seafood buckets, and more to go with the great views.
Baxter, Minnesota
Black Bear Lodge & Saloon
A cozy, log-cabin style restaurant and bar with a fun atmosphere. Come to Black Bear to enjoy the feel of the north woods complete with a beautiful dining space, a separate bar area, and an outdoor patio. Grab a beer, watch the game, and play some pool on the bar side. Or come in for a special event dinner or to treat yourself on the restaurant side.
Bonus: across the street is Christmas Point Wild Rice Co where you'll not only find great gifts but an espresso bar/cafe and homemade fudge for an after-dinner treat.
Crosby, Minnesota
Crosby, Minnesota is a great place to spend a day and night. From coffee to cocktails, they have a variety of places to stop and enjoy a beverage. Plus! Add in some wood-fired pizza and you've got the perfect day. This was my favorite area to visit.
Red Raven
You might stop in Red Raven to rent a bike or get yours fixed. Maybe you are looking for your morning coffee jolt before hitting the trails. Or you could be ready for your first beer of the day! Red Raven is a unique and hipster bike shop + coffee shop + bar all wrapped up into one. Stop in here no matter what time of day it is for a drink and a look around the shop. They have a homemade Chai Tea Latte that I really enjoyed with less of a sweet flavor than your average Chai Tea Latte.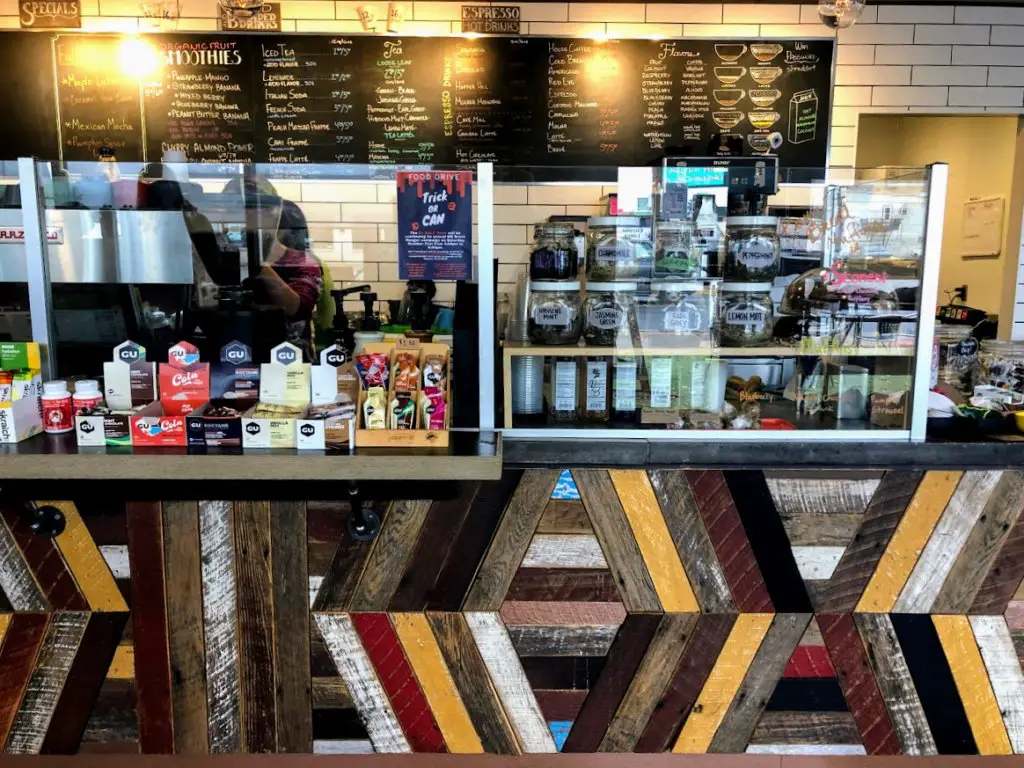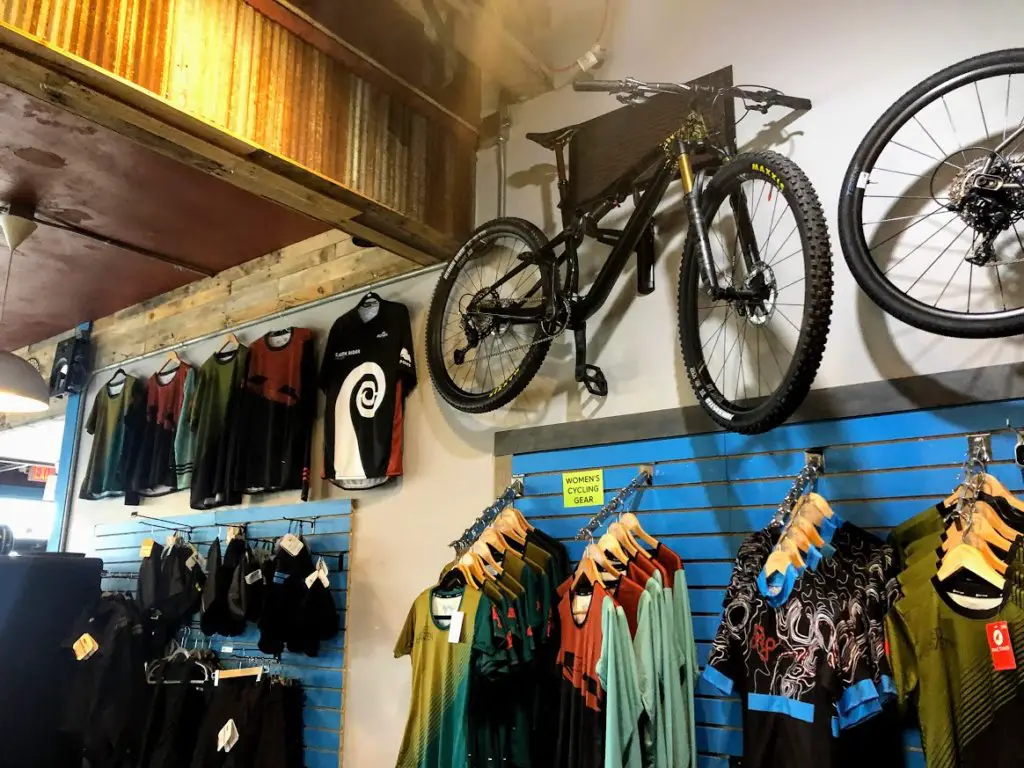 Hard Water Lounge
Smoked cocktails, anyone? Hard Water Lounge was a cool experience and their 4.9 Google rating does not lie! A clean and spacious bar with a few pieces of art, a couch area, booths, and bar options for seating, and a wall full of liquor for their variety of cocktails. I highly recommend their Smoked Margarita (or any smoked option) just for the experience. A friendly bartender will mix your cocktail, put it inside the smoker box where you'll let it sit for 2+ minutes before opening it up to swirling smoke and delicious smells that will leave your cocktail with a nice smoked flavor.
Note: they don't serve food here. Stop in before dinner for a cocktail.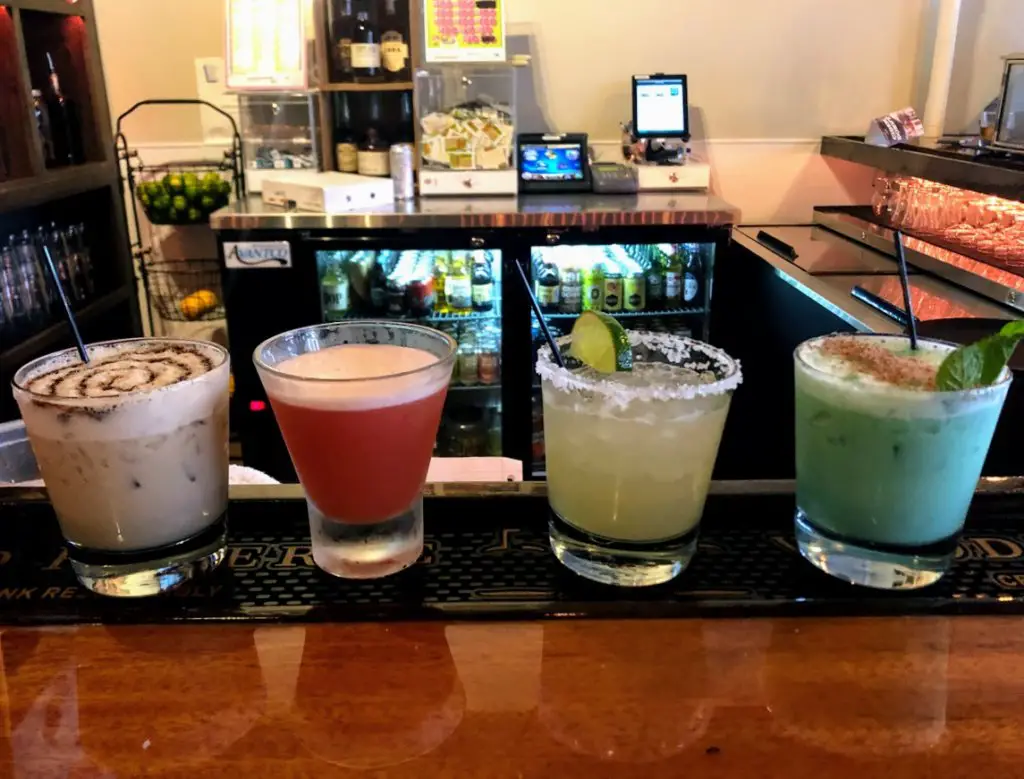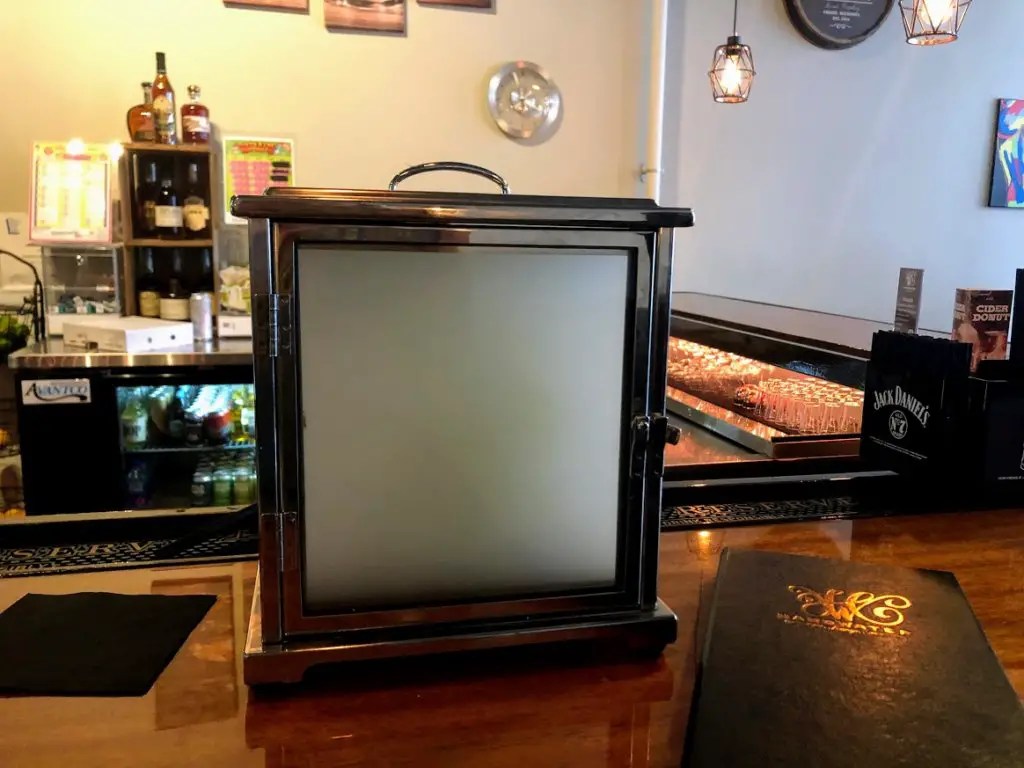 Rafferty's
After your cocktail(s), head over to Rafferty's to enjoy some pizza. They serve both wood-fire and traditional style at the Crosby location, which is one of four restaurants + a couple of pick-up locations in the area. The service was great, the pizza was really good—I loved the crust, and it was a casual atmosphere to watch some football.
My favorite part of this place was that most employees were 25 years old or younger. The whole gang was attentive, smiling, and having fun together as they prepared and served pizza. They really did make it a fun and enjoyable experience.
Note: there are multiple Rafferty's locations but the Crosby MN location is the only one with a wood-fire grill.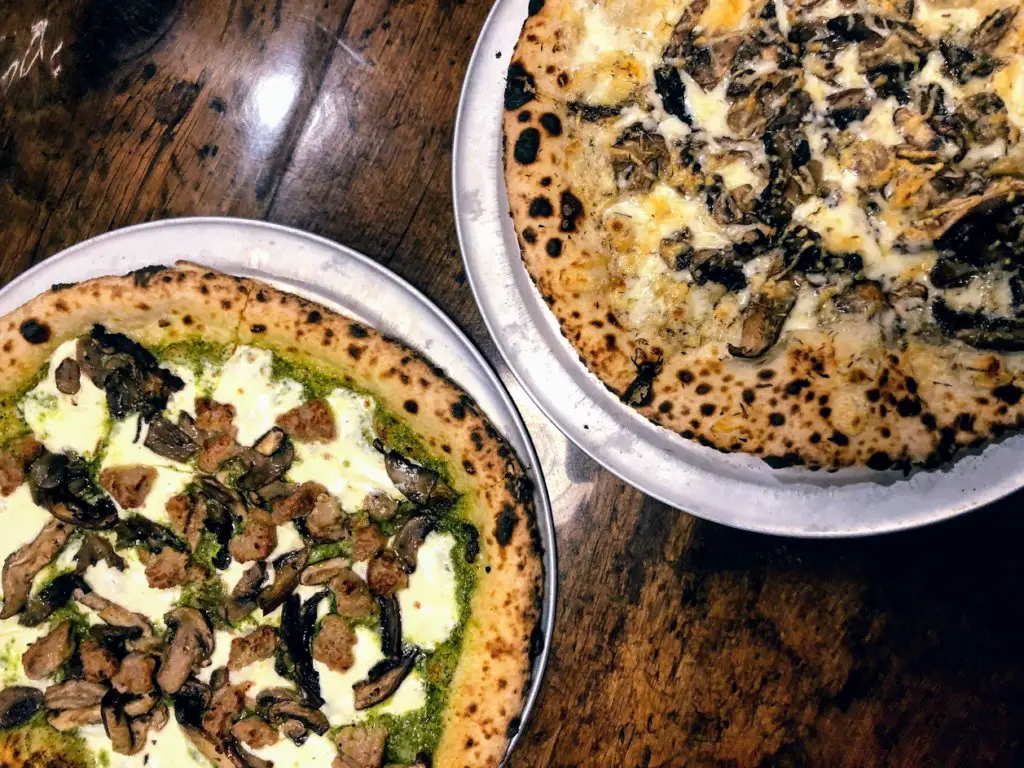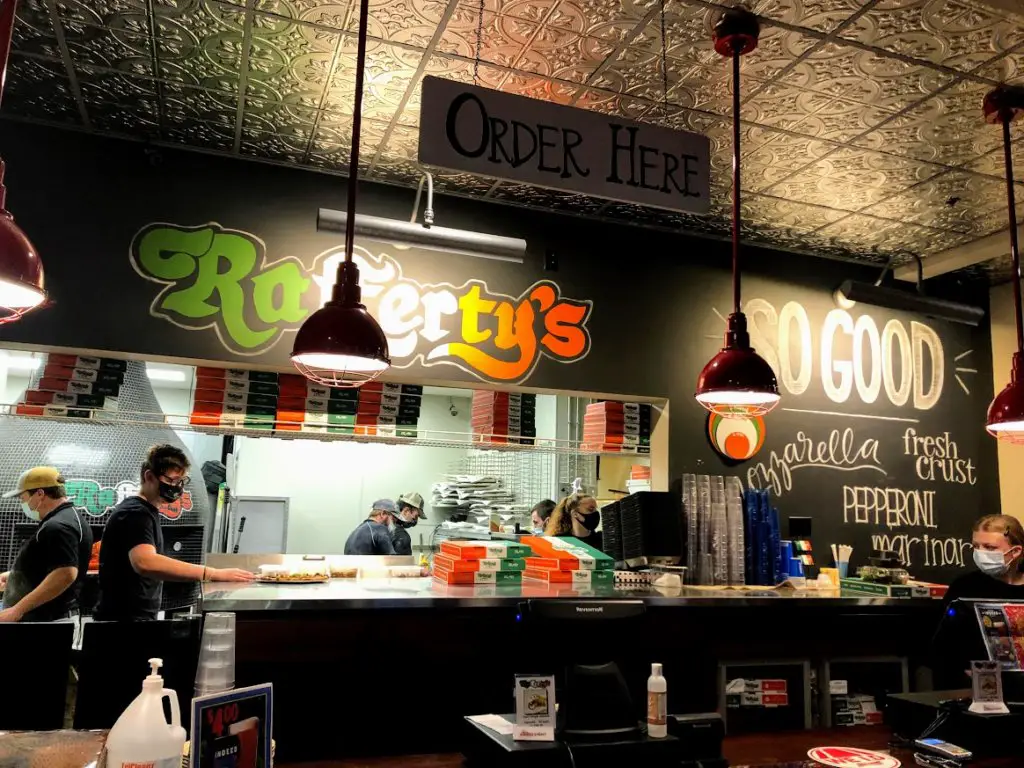 Spalding House
Not quite ready to head home? Walk over to Spalding House which would be considered the local watering hole and great bar in Brainerd's surrounding area. Cheap beer (like $3.50 for an Oktoberfest cheap), jukebox, big TVs to watch the game, pull tabs, and a long bar to fit all of the party people. The bar included both the young and older crowd. And they do serve frozen pizzas if you're looking for food and drink in one place.
One more thing: They also have hotel rooms located on the second floor of the Spalding House built in 1910.
More Bars and Restaurant Recommendations in Minnesota: 10 North Shore Minnesota Bars and Breweries and New Ulm MN: Best Bars, Breweries & Wineries
Ironton, Minnesota
Town Tavern
Another fun "dive" bar to hit is Town Tavern. Much like Spalding House, they offer pull tabs, a jukebox, and plenty of TVs to chill out and watch the game. You will definitely meet some more locals at this spot. No food here. Unless you're here for a meat raffle lol.
Nisswa, Minnesota
Gantley's
Wake up after a few too many drinks at bars in Brainerd and surrounding areas? Head over to Gantley's in Nisswa for a traditional breakfast (they have a great skillet!) and both a caramel and cinnamon roll. Get here before 11 AM on the weekend for a caramel roll or those will be gone—plus you won't have the full breakfast menu! Gantley's is located right in the heart of all of the Nisswa shops so stop in for some food and a walk around the downtown right after.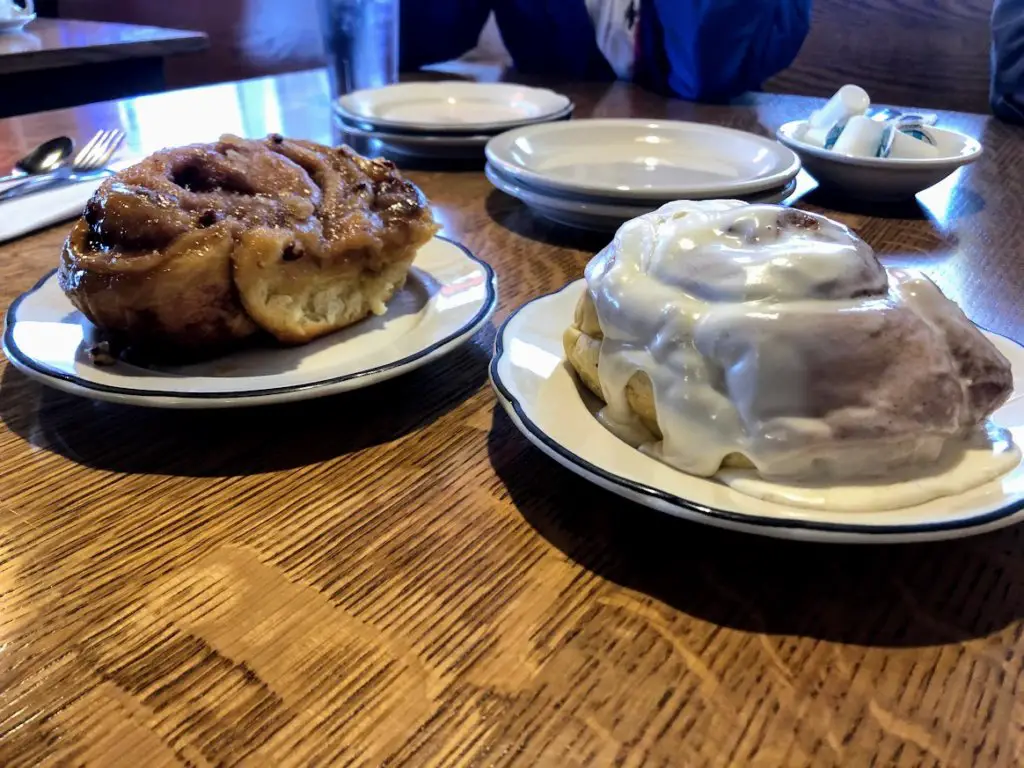 Restaurants & Bars in Brainerd
No matter which season you choose to visit the beautiful Brainerd Lakes Area, fit some of these restaurants and bars into the mix! There really is a great variety no matter what vibe you are looking for