I thought Northfield, Minnesota was pretty much just cornfields, a college or two, and then more cornfields. But I definitely had it wrong. Why don't more people talk about this place?! The area is an awesome river town with cute downtown shops, tons of live music, patios, and good restaurants. Northfield Minnesota is perfect for a weekend date night or something fun to do with a group of friends.
How far is Northfield MN from Minneapolis?
The drive from Minneapolis to Northfield MN is just 44 miles. In under an hour (48 minutes) you can arrive at one of the most perfect date nights!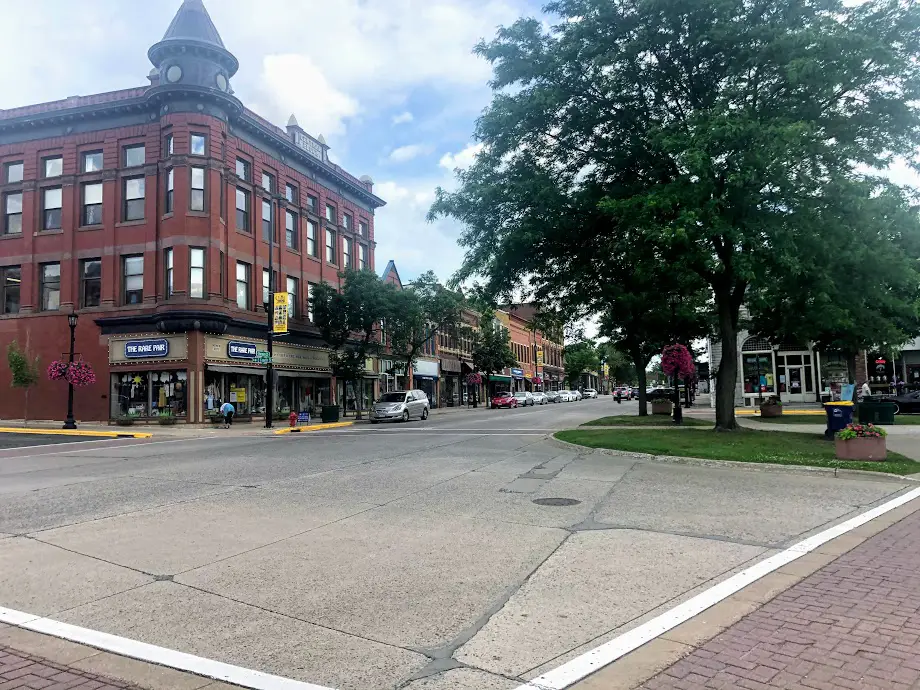 Fun fact: Jesse James and his gang attempted to rob the Northfield bank way back when. The failed attempt led to their capture. (You can stop by Northfield Historical Society to see artifacts and learn more. I had beer on the brain, so we skipped this step…)
What To Do in Northfield MN
Shop Downtown
I was so pleasantly surprised stepping out of the car in downtown Northfield. Streets lined with shops, the river, sitting areas, and fountains – it looked to be out of a movie! You'll have a great time meandering the streets and a shop you do NOT want to miss is…
Northfield Olive Oils & Vinegar's
Such a cool place! Fresh olive oil and balsamic vinegar line the store walls. From basil infused to mushroom and sage to cilantro and Tuscan herbs. Grab a few sample cups and give them a try. I couldn't help myself from buying a small bottle of one of the traditional olive oils and a mini bottle of the basil-infused EVOO. The owners were extra nice, and I'll definitely stop in whenever I come out this way!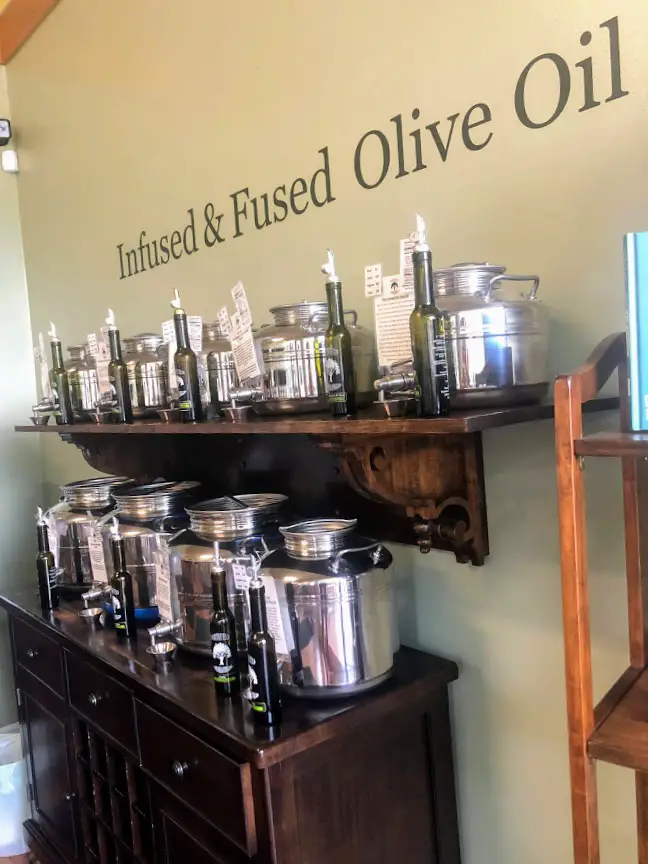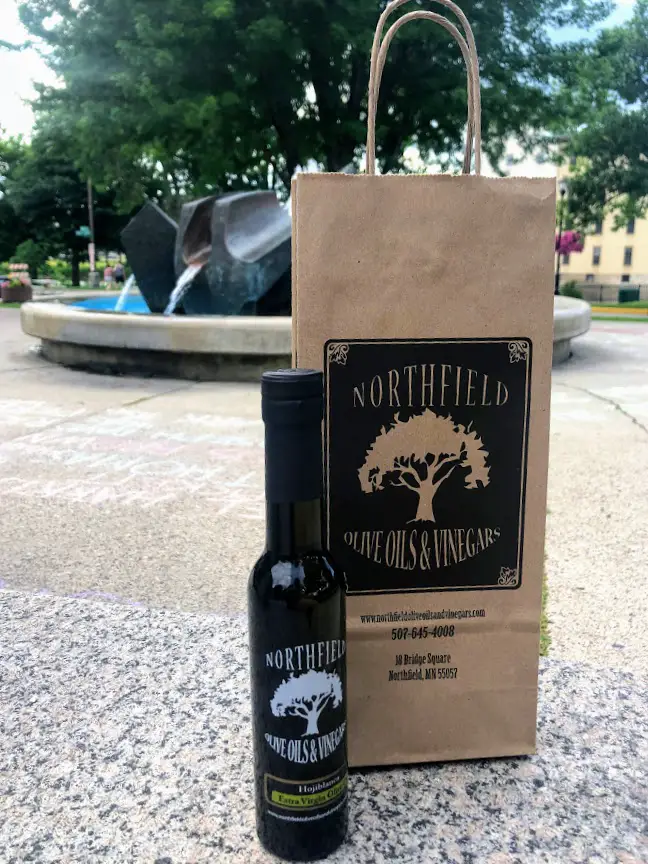 A couple of other shops to hit…
Enjoy the River Walk
Spend some time walking along the water for some great views and pictures. Get some fresh air and explore the nature of the college town. Plus, you have to earn your beers…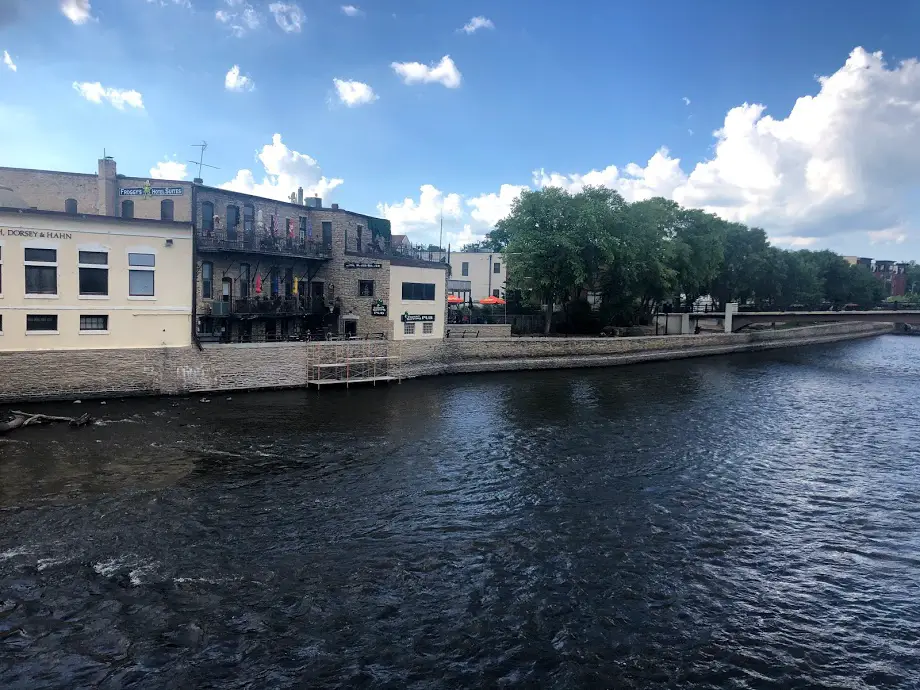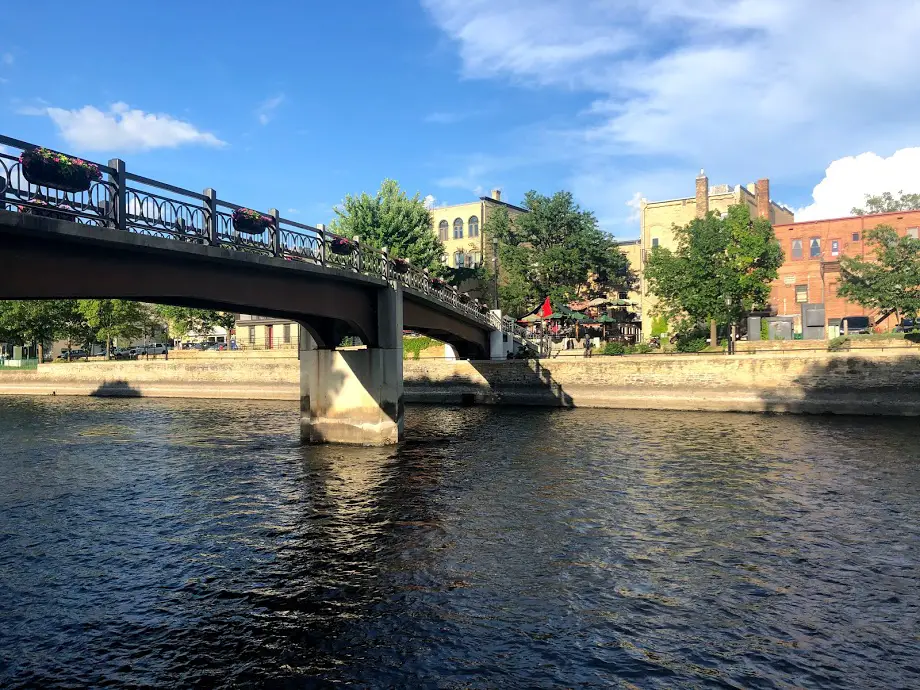 Bars in Northfield Minnesota
Love this place! Cool bar with an awesome string lit patio on the Cannon River. Views of the downtown area along the water. Small-town bar vibe. Live music on the weekends. It makes for the perfect way to unwind on a Friday night. Their menu is typical bar food and the wings were solid—buffalo > dry rub!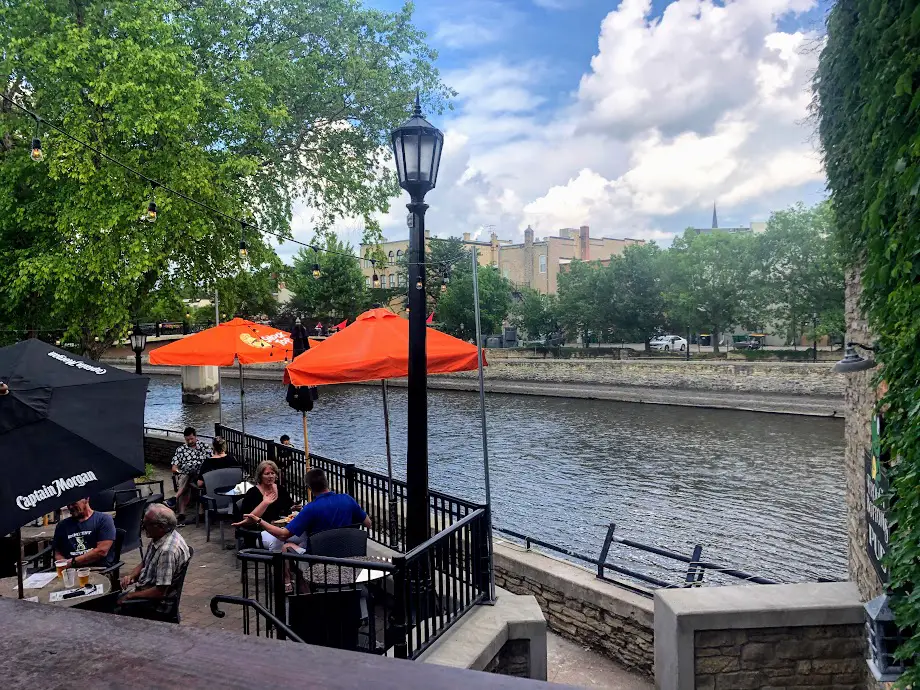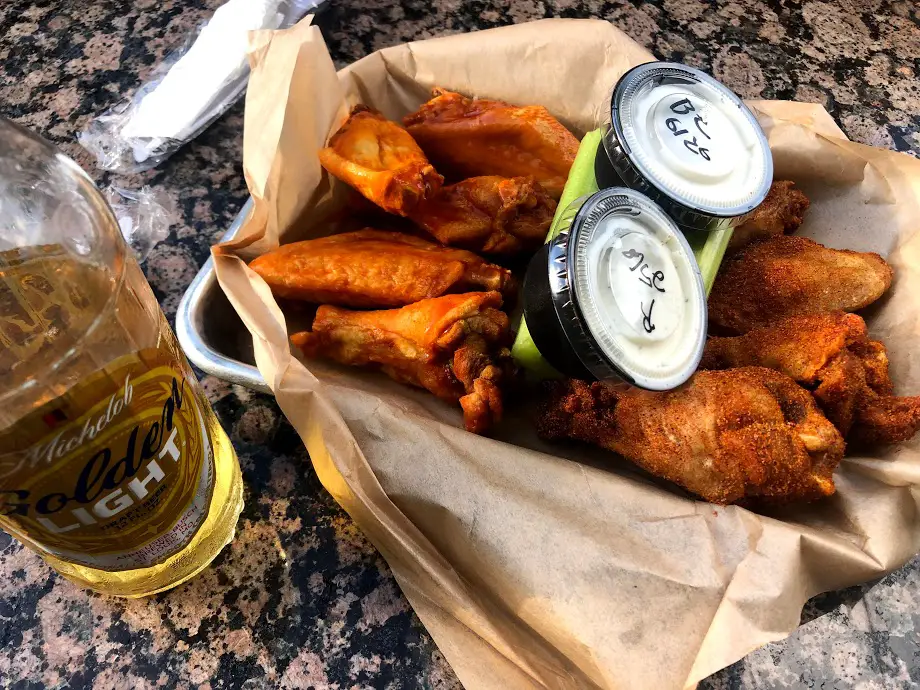 Walk down the alley into a "secret spot" that almost, from the front, feels hidden. The British style pub (just across the bridge from Froggy's) is a super chill environment with a lot of locals spending a night at their favorite bar. It's another multi-level patio on the water, there's live music, the beer is cheap, and everyone's happy. Stop by!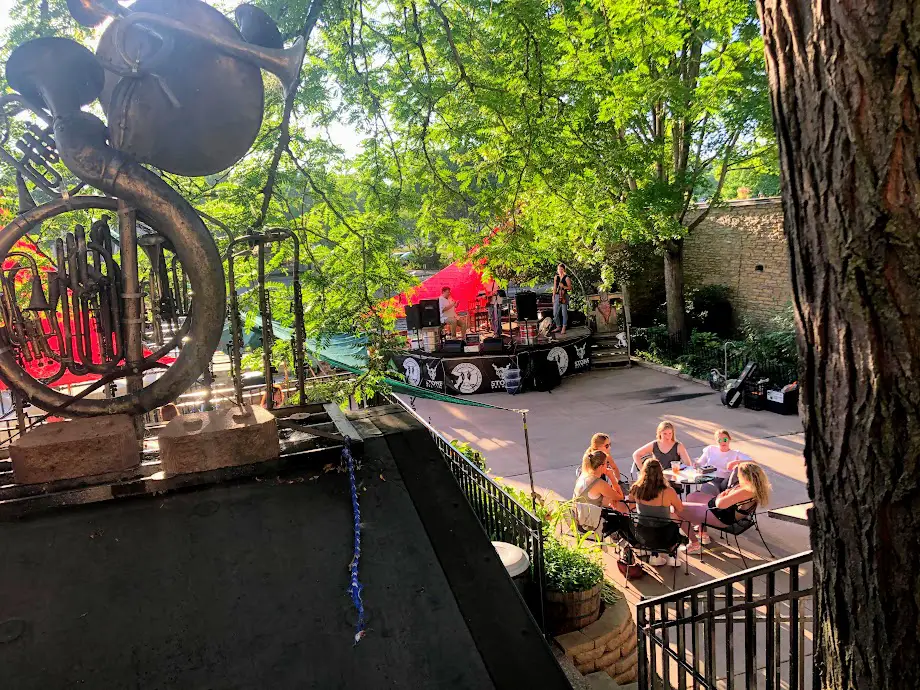 Eat in Northfield Minnesota
It's worth it to come to Northfield, Minnesota just for Red Barn Farm! This should be on everyone's list for summer. About 8-9 minutes from downtown, this place screams Instagram. Turn one way, there's a couple taking a selfie. Turn the other, and there's a girl trying for the perfect candid shot. Lol, the place is pretty popular and honestly a little basic – but like, cool basic. The barn, endless fields, animals, and cute décor. They serve woodfired pizzas with homemade (vegan) dough, homemade sauce, and veggies from their chemical-free gardens. And they are delicious!
Red Barn Farm is open on Wednesdays, Fridays and the third Sunday of each month. Make a reservation online where you'll select a half hour time slot. You can arrive any time within that window and spend up to two hours at the farm. Pizzas are 16" for $25 (cash, check, or Venmo only) and you can BYOB and blanket for a perfect and scenic picnic.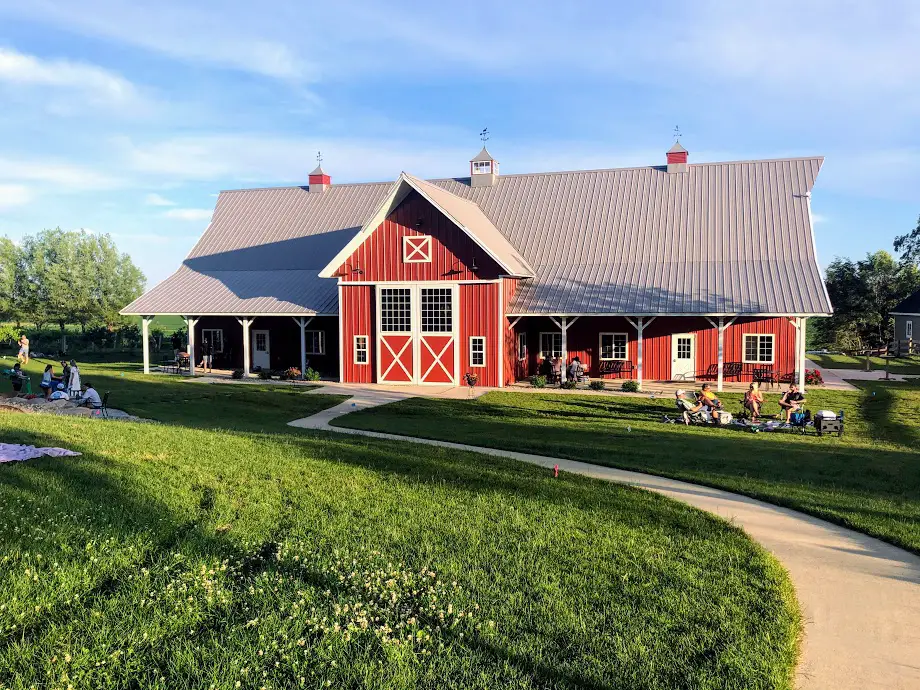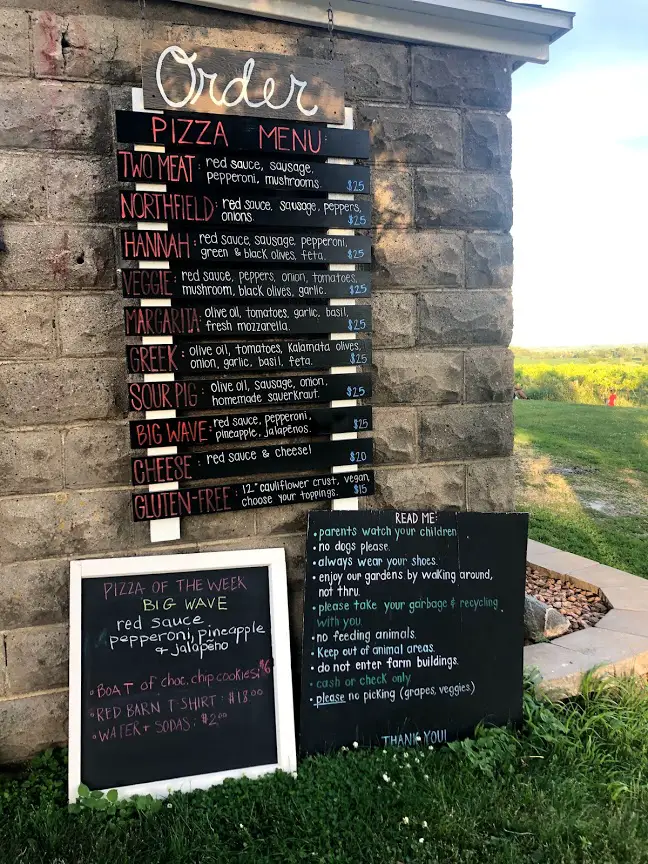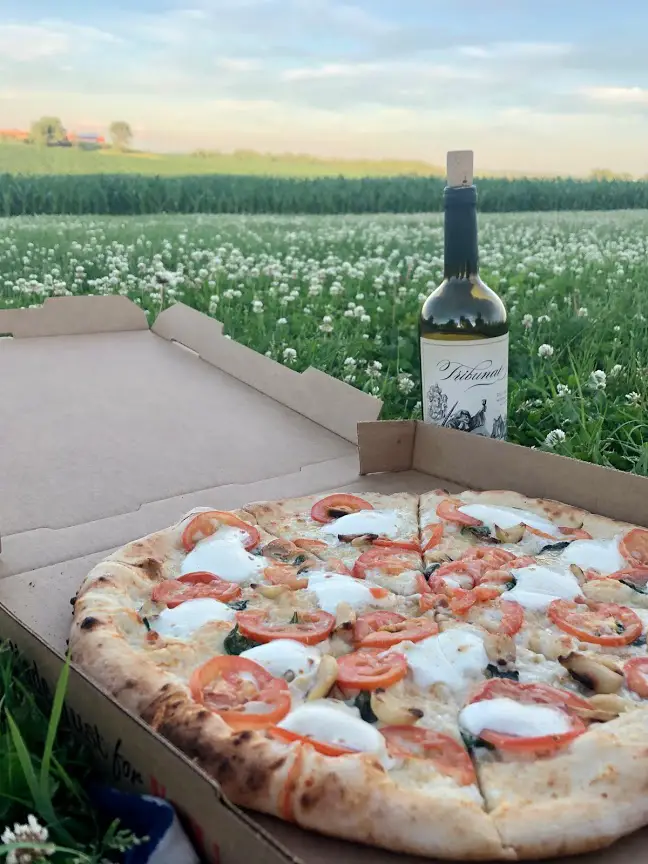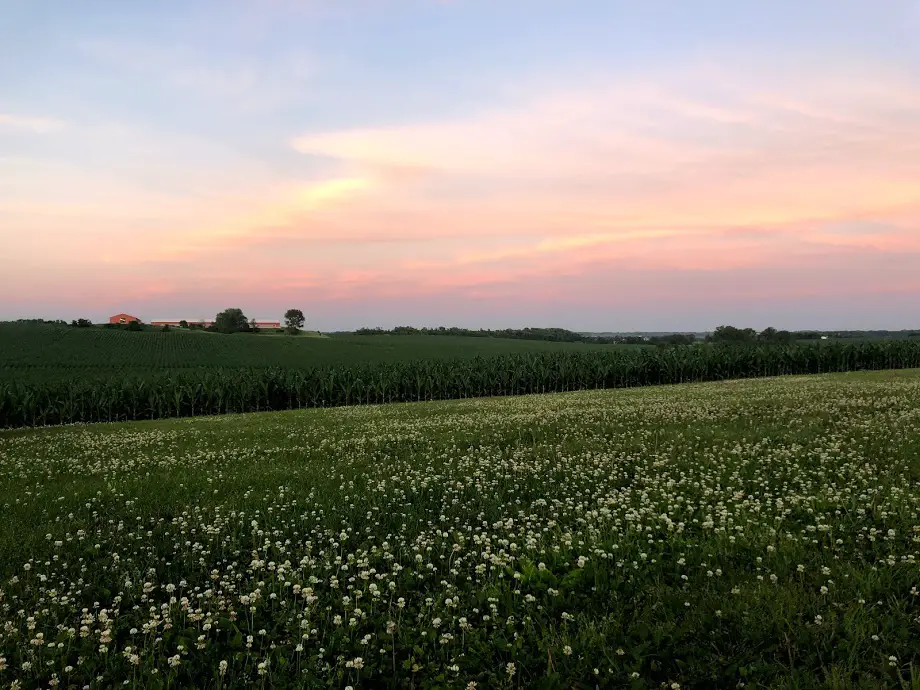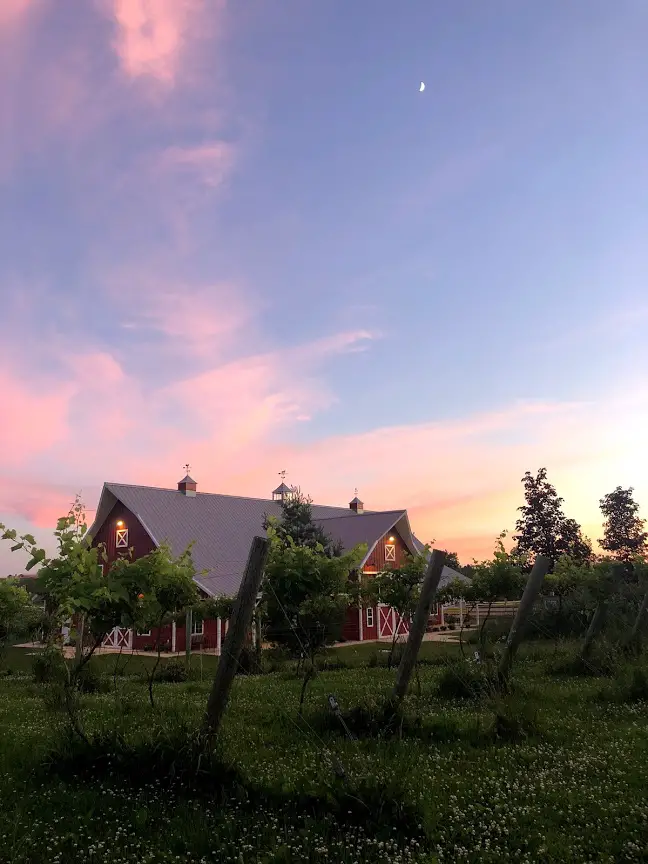 Northfield, Minnesota Surprised Me!
Fun, cute, charming, and a great place to come to get out of the hustle and bustle of the city. You could easily spend a full day here but it's also possible to get the vibe in just a night. Your husband, boyfriend, girlfriend, and friends will love it just as much as you do!
Don't Miss Other Great Day Trips
2020 is the year of the Day Trip. Check out some of these great spots and cities: