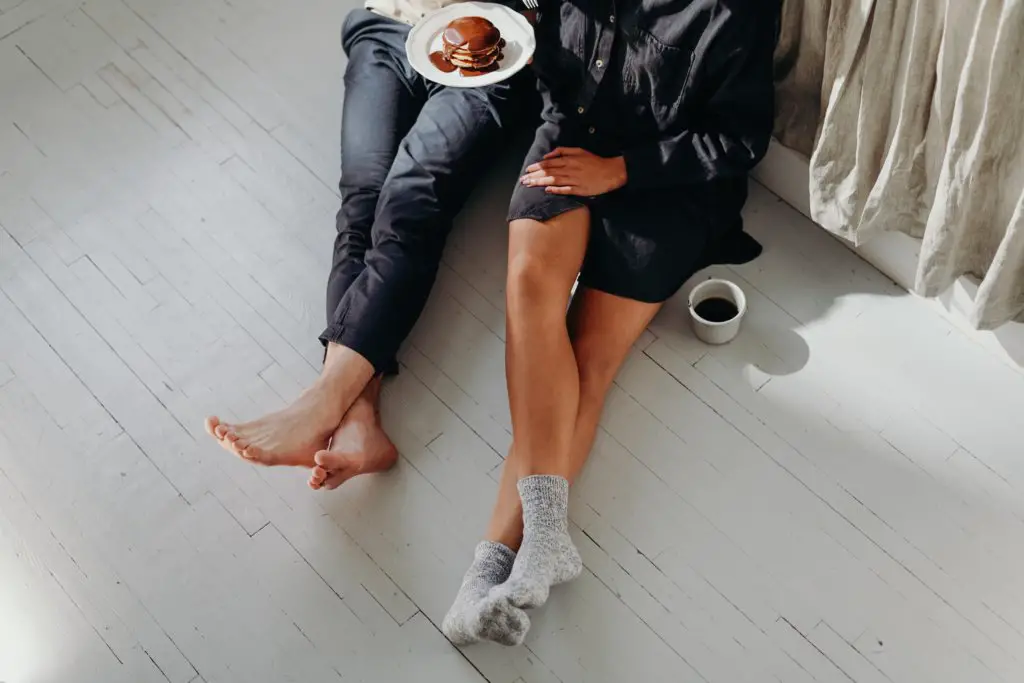 It's no secret that this year has been everything but normal.
You have spent more time at home than any year before, right? And it's safe to say that you miss travel. Maybe you took day trips or even hopped on a plane once, but it surely isn't the same. These 7 (actually fun, I swear) travel-inspired date nights at home will help you bring a bit of travel, and excitement, into your life without even leaving the house. We may not be able to recreate travel in its entirety. But a little glimpse is better than nothing, right?
These date nights at home are for everyone in your life!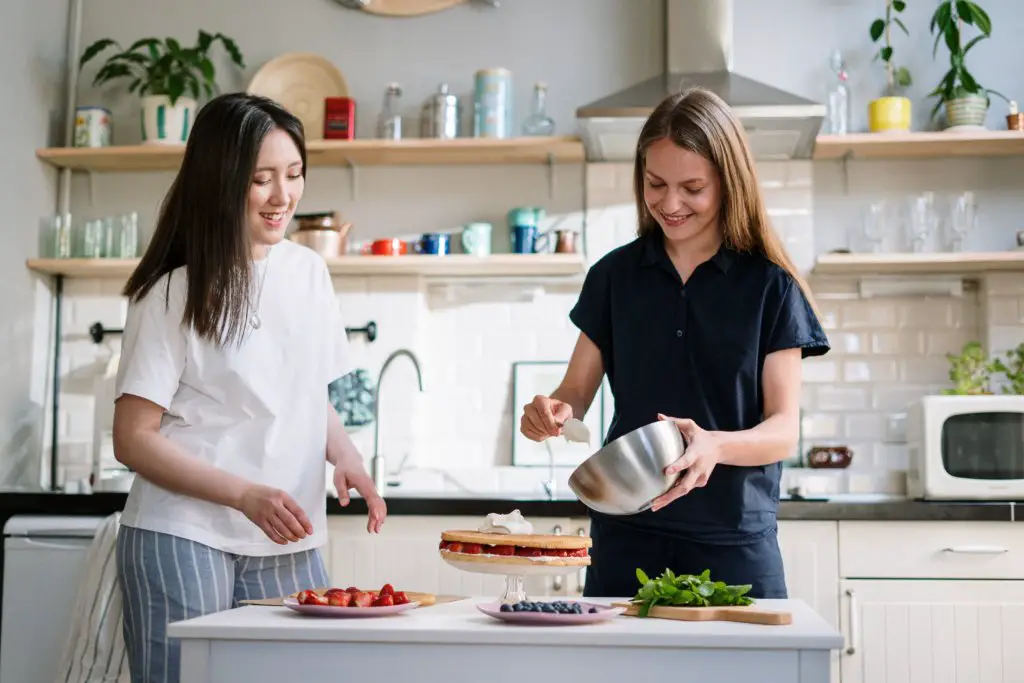 Of course, this doesn't need to be with your husband or girlfriend. Grab your best friend, your sister, mom, the guy walking down the street (don't do that.) These nights are just as fun when they are bestie nights. Also, can I just say how much I hate the phrase "date night?" Lol. I don't know why. Maybe it's corny. But I digress. Here we go…
Travel-Inspired Date Nights at Home
1. Vegas Card Night
Hit the strip! From your home…lol. Pull out a deck of cards (and some cash, of course), string some lights around the room, throw on a YouTube casino playlist, and there you have it! A fun game night at home with a little bit of extra pizazz. Go a few steps further with poker chips, a variety of foods for a home buffet, and a cigar. You could even wear a fancy dress. Or your sweatpants…this is Vegas, no one cares! To go all out, throw the game on, make a friendly wager, and just like that, your home casino has a sportsbook. Your options and games are limitless.
Remember, what happens in Vegas, stays in Vegas 😉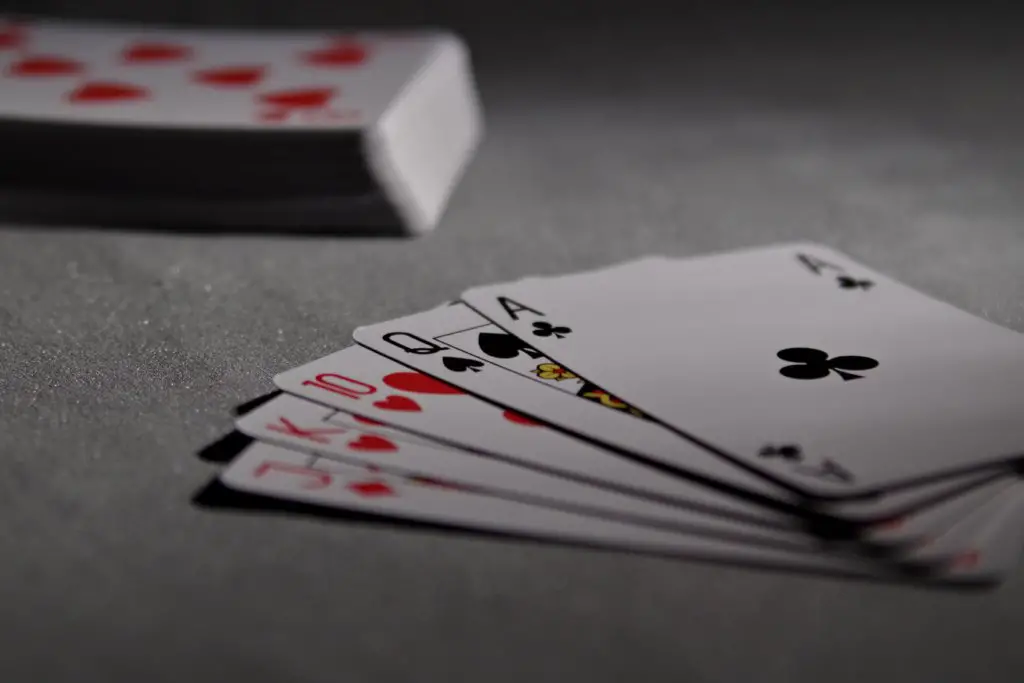 2. Wine Tasting in Napa
If Vegas is a little too wild for you, maybe you want to go the wine night route. You can do an At-Home Wine Tasting, complete with a few bottles of wine, pen & paper, soft music, and of course, a charcuterie board full of snacks. Want to make things easy-peasy? Check out The Vine Room where you can buy sustainable wines, snack boards and bites and do curbside pick-up. And for another level of easy, Google Virtual Wine Tastings. Tons of wineries are getting creative and will host a structured tasting that makes for a fun night.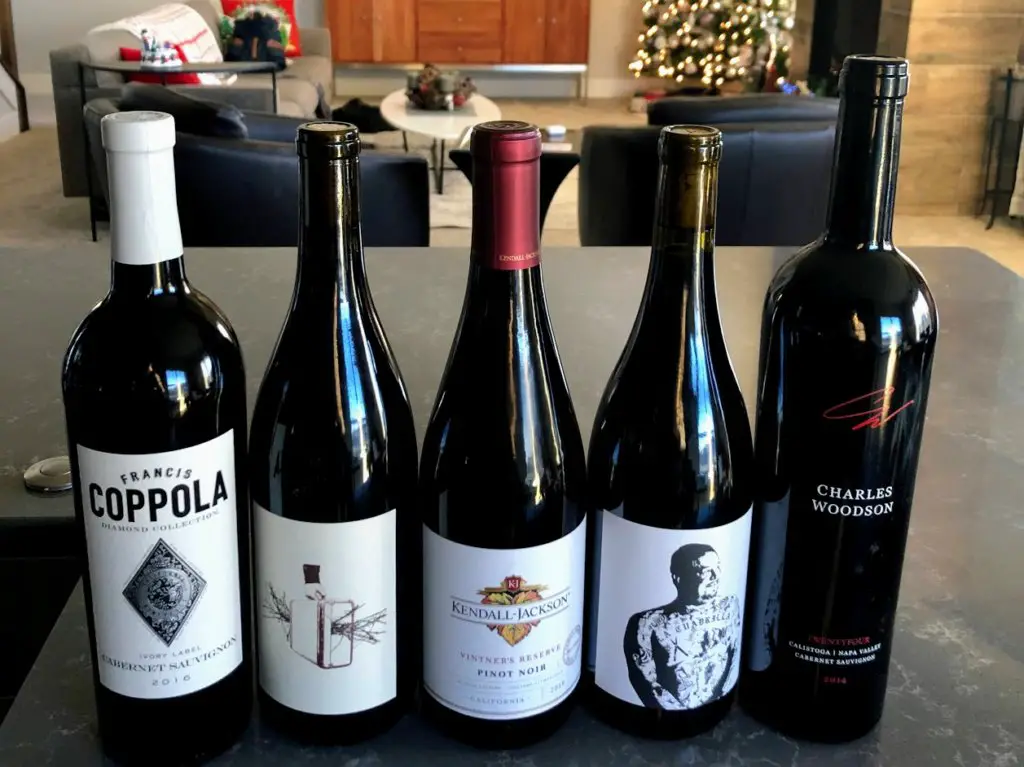 3. Spa in Southern California
Time to get cozy! You have to add this to your list of date nights at home. Grab all your best blankets, pillows, and a few candles to create your dream relaxation space in your room. Don't forget a bucket of champagne and a little tote full of face masks and lotions—plus robes and fuzzy socks, of course. Nestle yourself into the perfect movie night that isn't just an average night on the couch. You can even wake up and enjoy breakfast in bed to keep your relaxing spa night going.
4. Bourbon Street in New Orleans
Another one perfect for my party people. Get your wild on New Orleans style! Spend your night together learning to cook a New Orleans-inspired dish (or three)—there's gotta be some Jambalaya in the house! And, of course, make cocktails. I found this awesome list of classic cocktails invented in New Orleans. Pick your favorite, get some smooth jazz going, and don't forget your beads! 😉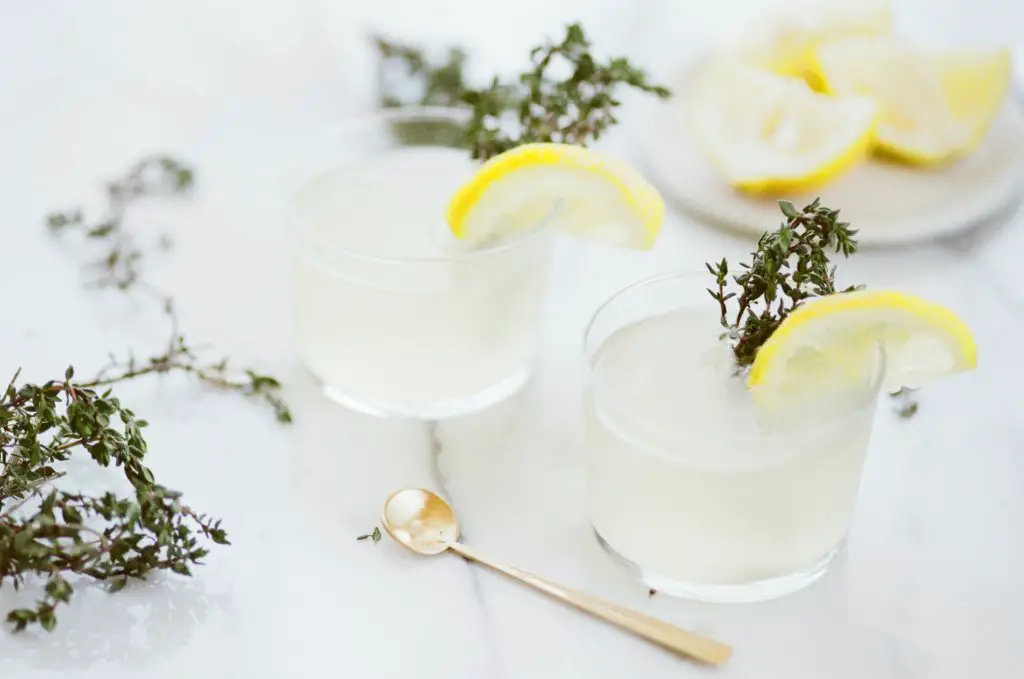 5. Hit the Colorado Slopes
Okay, so I cheat a liiittle bit with this one. It's not all technically AT your house. But you don't really "travel" (and it's safe!) so stick with it.
What do the people of Colorado love? Skiing. And beer. This one will be easy to recreate once we get some snow around here! Enjoy a day downhill skiing (Buck Hill and Afton Alps are great options) or cross-country skiing (check out the 7 best places.) It may not be the real mountains, but it's still a ton of fun! On your way home, grab growlers, crowlers, and cans from a local Minnesota brewery or cidery—hey, #SupportLocal bonus! Lift Bridge Brewing Company and Number 12 Cider are two of my best recommendations!
For more fun winter ideas, read Minnesota Winter: 8 Places to Visit. You won't have to pretend you're traveling! Ha.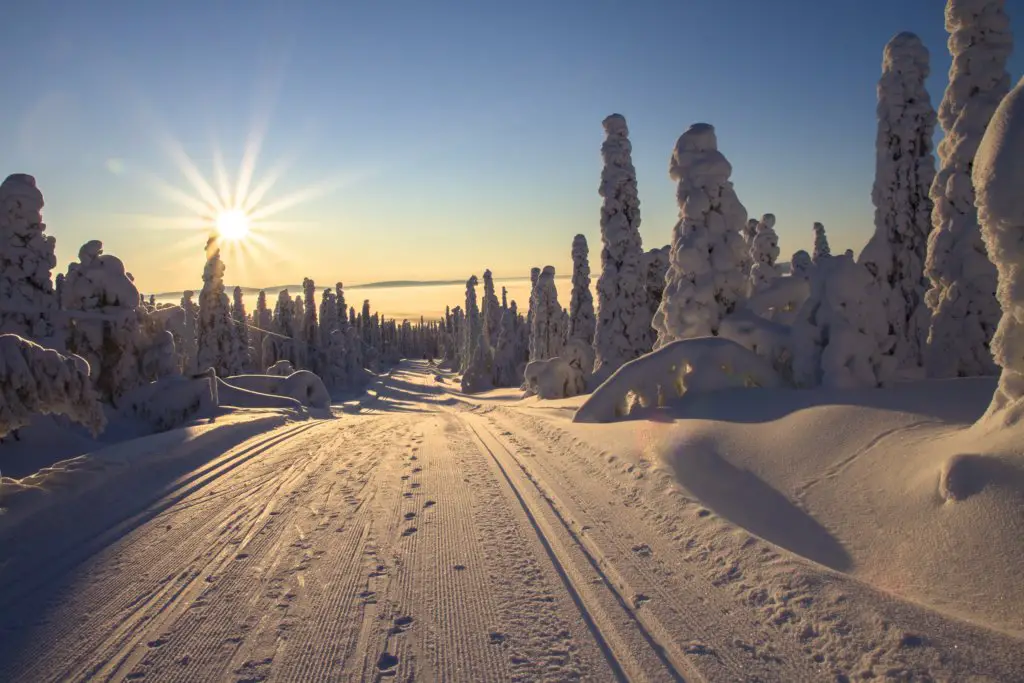 6. Taco Tuesday in Texas
Okay, it doesn't have to be Tuesday, but it is a fun way to brighten one up! Head south to Austin, Texas by whipping up your best street tacos recipe and throw on some of your favorite music or a live concert. I know a local Austin guy, Lewis Christian. Check him out. You won't regret it! Don't forget to have a few cheap beers and it'll be just like you're partying on 6th Street! You might want to turn your heat up for the full effect—I don't think it's ever 30 or below in Austin!
P.S. Get Austin, Texas on your real travel list! And read Where to Eat in Austin, Texas before you go.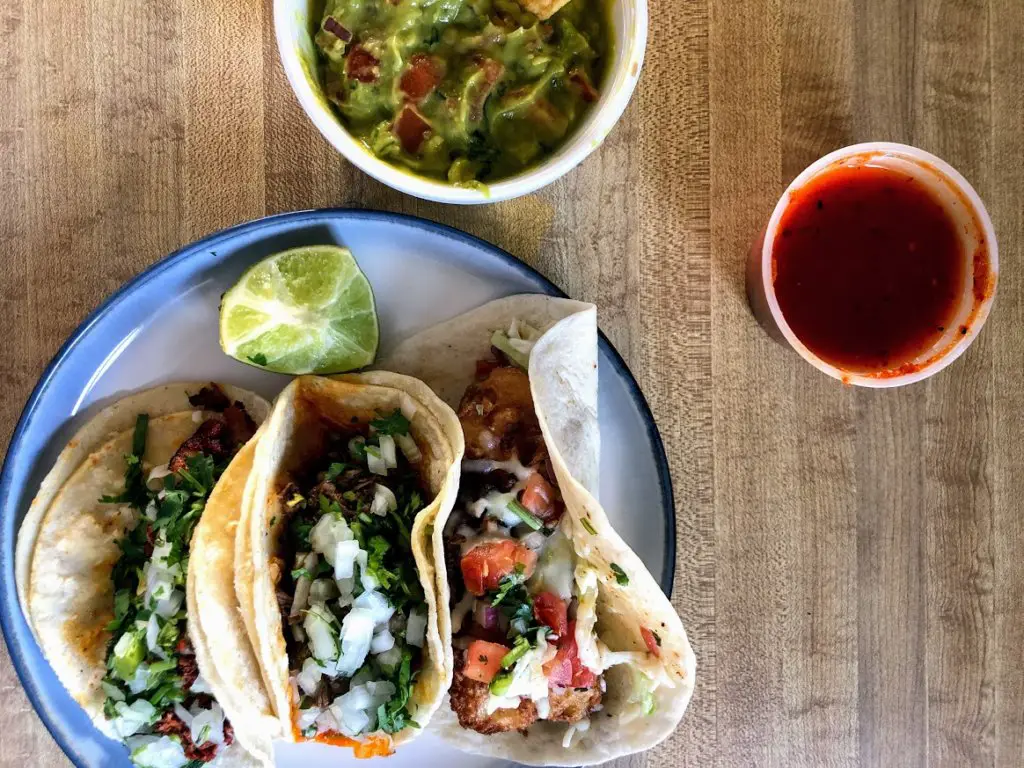 7. Watch Sports in Boston
Put on the game (bonus if it's the Patriots, Red Sox, Bruins, or Celtics) and get a case of Sam Adams chillen in the fridge—the Boston Beer Company brews more than 60 styles so there is plenty to choose from. And as far as food goes, make sure you've got some hot New England Clam Chowder, Lobster Rolls, and Cannolis for dessert. There you have it. A sports bar in Boston! Bonus points if you do everything in a Boston accent—and who doesn't love that!? Tip: if you loathe sports, find a movie with Ben Affleck and Matt Damon and you are golden.
Note: if, for some reason, you'd rather go Wisconsin-style, just flip the game over to the Packers (meh), substitute the beer for Spotted Cow, and serve up some brats and cheese curds! True Wisconsinite, right there!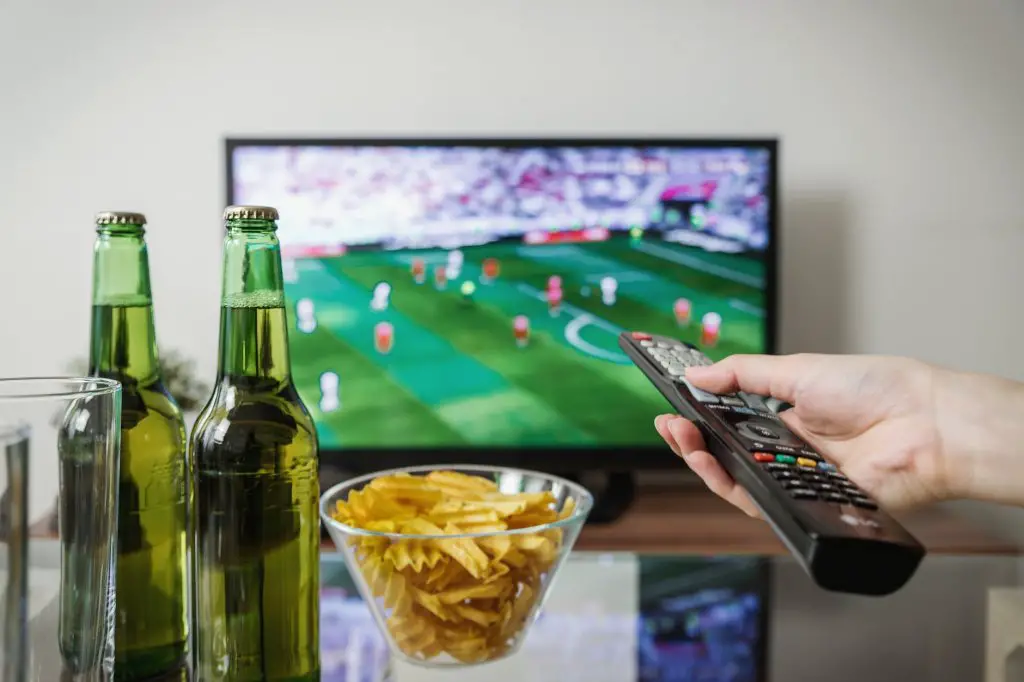 Plan Your Travel-Inspired Date Night at Home
Which one sounded the most fun? Grab your food. Your drinks. All of the entertainment and fun decor. Plus of course, your date! And you'll be all set. Remember to pack a little bit of imagination and a good attitude!
Do you have other travel-inspired date night ideas? Comment below!