This is a guest post from the local Maui residents at Hawaii Web Group, sharing their unique experiences of off-the-grid Maui fun!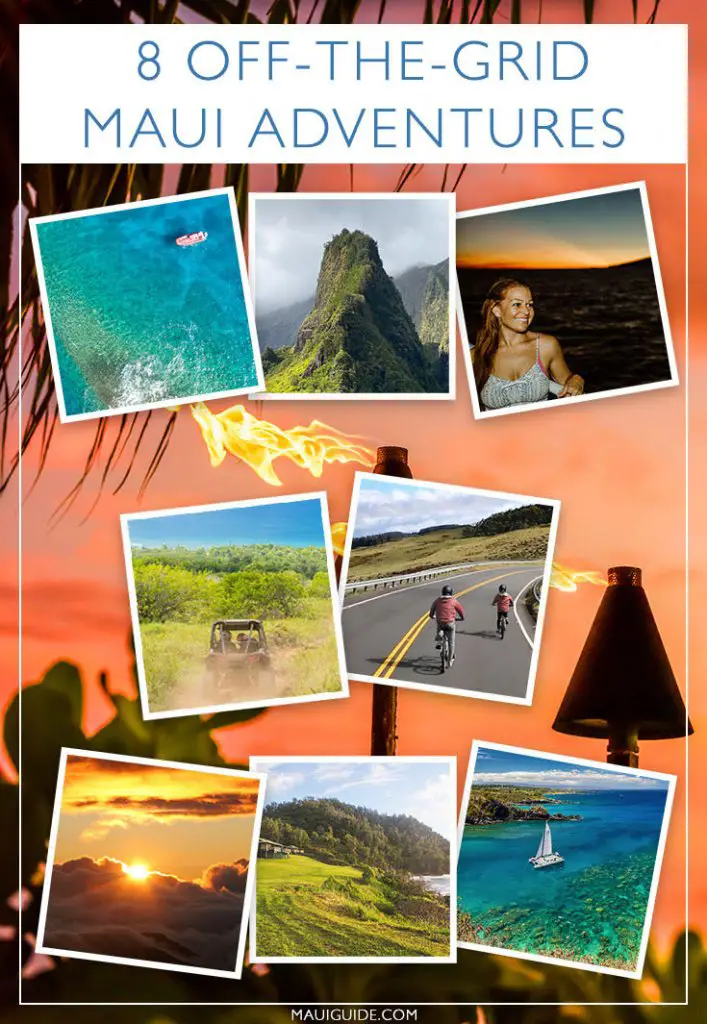 Plenty can be argued for staying on the well-worn track, particularly when you're vacationing in a new, unfamiliar place. And yet, exploring the unbeaten path almost always guarantees an incredible experience.
This especially holds true for the island of Maui, where straying from the resorts and standard activities—as fun as they may be—can take a trip from great to amazing. Take it from me, a born a raised local Maui girl from the deep south of the Valley Isle. Whether you need a digital detox for an hour or two or want to be worry-free for an afternoon, the island has got you covered. Here are 8 off-the-grid Maui excursions that will ferry you away from our hyper-connected world—and are anything but pedestrian: 
Lahaina Adventure—West Maui Mountainside
There are few landscapes as quintessential Hawaii as Maui's West Side, where swaying palms, grassy greens, and crystalline waters make up the coastline. The enclave went down in history as Hawaii's first master-planned resort community, and ever since the Royal Lahaina opened in 1962, the area has bloomed into a region flush with hotels, shopping, restaurants, and golf courses.
But not far away from all of this manicured splendor rests wild, untouched land, which is precisely where Maui Off Road Adventures will take you on their ATV tour of Lahaina and the West Maui Mountainside. More specifically, they'll transport you to 1,400 acres of riding terrain—complete with breathtaking, bicoastal views of the Pacific—where you can take the wheel yourself or opt to merely enjoy the ride. Whatever you elect, know that you'll have a blast traversing rugged land, rocky roads, and tight turns as you learn about Hawaii's culture and history. Bonus points: Maui Off Road Adventures endeavors to plant an acacia koa tree with their guests on every outing, giving you a chance to connect with the land in a way no electronic device can.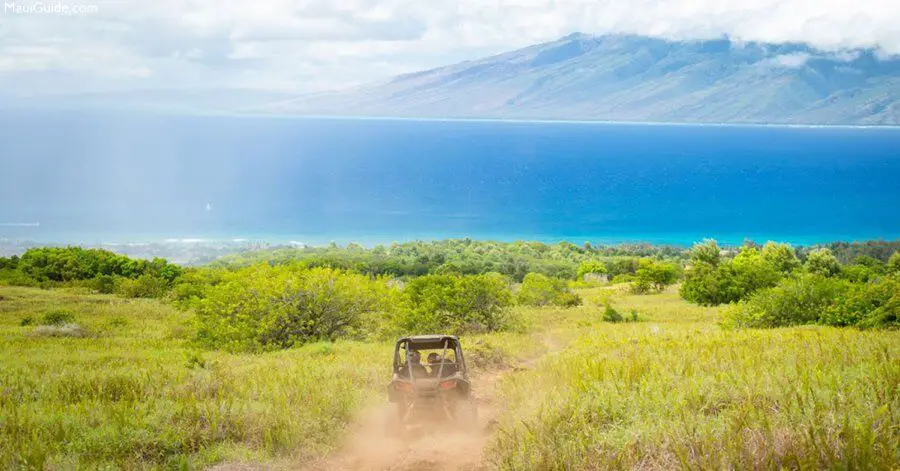 Volcanoes of Maui Tour
Maui was formed over a million years ago, in what geologists describe as a "volcanic doublet"—meaning that lava from two shield volcanoes overlapped to form an isthmus between them. Today, that isthmus is known as Central Maui, and it bridges the volcanoes of Haleakala to the east and Mauna Kahalawai to the west—two beauties that tower over the island we know today.
All of this and more is revealed on Valley Isle Excursions' Volcanoes of Maui Tour. While taking guests to some of the island's most sacred and fascinating spots—from 'Iao Valley to Haleakala National Park—certified guides provide enlightening information on Hawaii's cultural and farming practices, delicate ecosystem, and rich mythology. Whether you leave your phone at your hotel or bring it with to snap pics, this trip will broaden your perspective.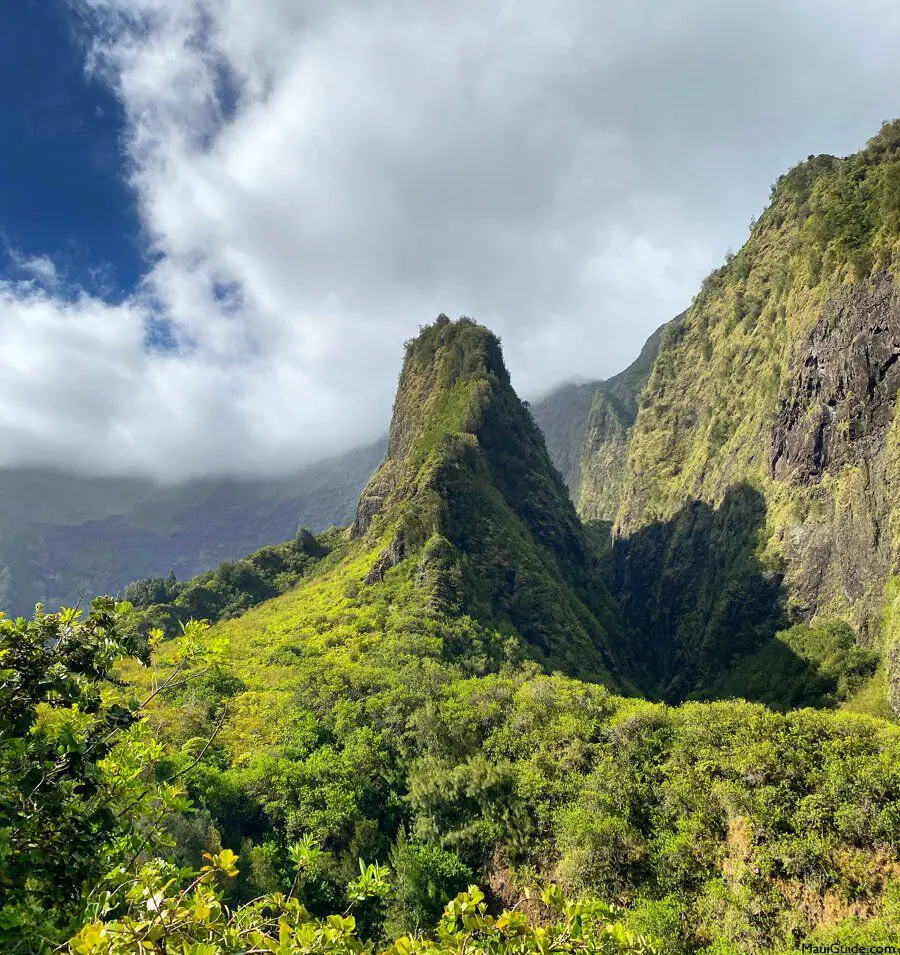 Private Snorkeling Tour
Visit Maui and the question is less should I snorkel but where and when can I go? It's no wonder: the Pacific surrounding the second largest Hawaiian island teems with a vibrant array of aquatic life. 
And yet, snorkel spots right off the coast—even in remote places—tend to be packed during Maui's high season. Your solution? To genuinely get away from it all on Redline Rafting's Private Snorkeling Tour.
The company, based in sunny Kihei (read: that much closer to the snorkeling havens of Molokini and Makena) offers exclusive journeys on their 35-foot, customized and crazy-fun rafts. You can jet to La Perouse to hopefully spot a pod of Hawaiian Spinner Dolphins, take a detour at Turtle Town (which is exactly as its name suggests), or pop into a quiet cove to see what the ocean holds. In other words, you're the boss on this jaunt—and can get as far away from it all as Redline permits.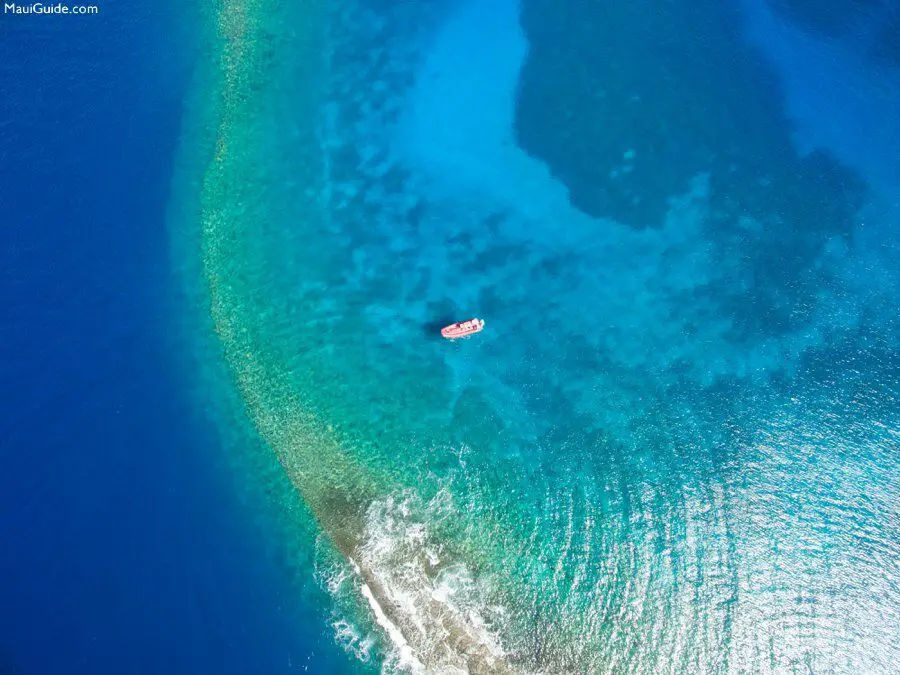 Haleakala National Park Sunrise, Downhill Bike & Zipline Tour
Haleakala is many things: One of the largest dormant volcanoes on the planet. A sacred place for Hawaiians. Site of the third best sunrise in the world, according to Momondo. Titleholder of "The Quietest Place on Earth." The 10,023-foot volcano doesn't just ask you to unplug—its stunning beauty compels it.
Tours to its summit are offered by several outfits, but few are as distinct as Skyline Hawaii's Haleakala National Park Sunrise, Downhill Bike & Zipline Tour. Combining two of Haleakala's most exhilarating activities—seeing the sunrise from its peak and biking down its switchback slopes—the expedition culminates in a zipline tour that'll make you feel wonderfully unencumbered.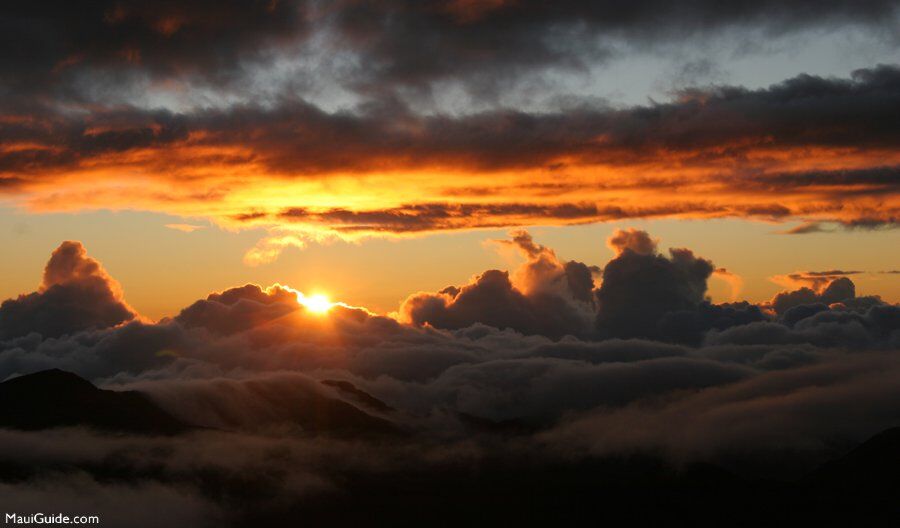 Luxury Honolua Sail & Snorkel
Maui's most secluded beaches are, to be expected, among the island's most luminous. It's one thing to navigate your way to them by rental (which for some can make for a daunting experience); it's another thing entirely to sail directly into their environs. 
Such is the pleasure you'll have on the Luxury Honolua Sail & Snorkel, where you'll escape the daily grind in the luxest manners of all—by a sleek catamaran that comes with a crew that'll be keen on pleasing you. Once you glide into Honolua Bay, you can marvel at the marine conservation area or jump into its waters to see its vivid sea life. With a barbequed lunch prepped on board and snorkeling offered at two uber-isolated spots—where you may see everything from Hawaiian Green Sea turtles to colorful coral—you'll likely end this trip never wanting to return to the real world.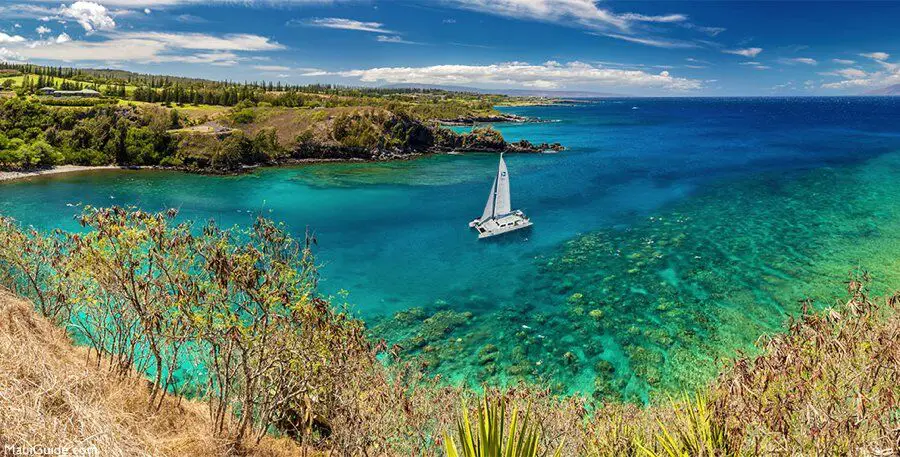 West Maui Loop
The West Side of the island is a study in contrasts. Look towards the ocean and you'll find views of the outlying islands and glistening waves meant for longboarding. Look to the other side and you'll find the West Maui Mountains draped in fog and glimmering with mystery.
There's no better way to experience this magnificence than by taking the West Maui Loop—a roughly 60-mile trek around the "head" of the island that'll put you in touch with some of Maui's most far-flung and amazing places. Bike Maui is your spot to pick up the gear you'll need for this adventure. Not only do they have a killer fleet of mountain bikes (as well as the accoutrements you may need) but they'll also install a bike rack on your rental car. (Note, however, that their bike rentals are for use on pavement only.) With the serenity you'll find while cycling, news, social media, email, text messages—all will be long forgotten.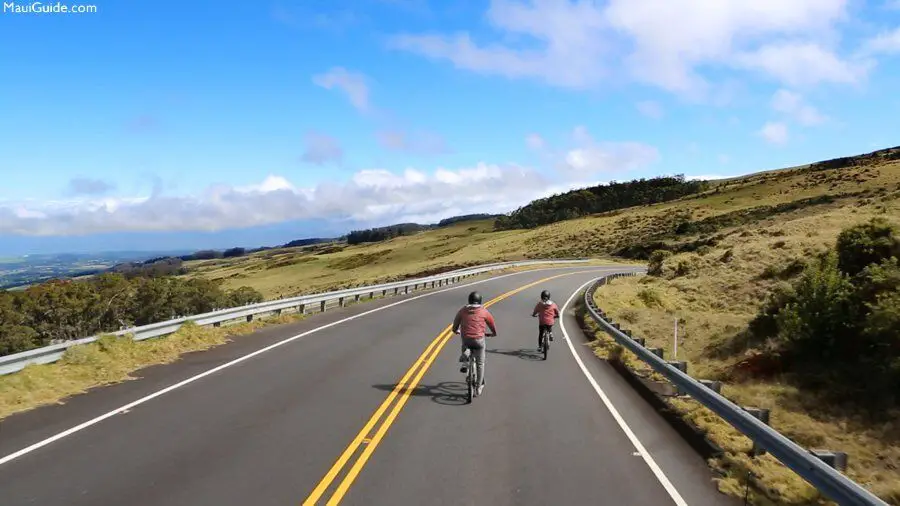 Adventure Sunset Sail
Sure, experiencing a Maui sunset—each one is as scenic as a painting—is delightful from nearly anywhere on the island. But sailing into the heart of it? Now that takes it to a new level.
When sailing, you get a thrill of getting off land (and all of its attendant chaos) to experience the 808 life from far out in the Pacific. On a Maui Sunset Sail, you'll be serenaded by the ukulele harmonies of talented musicians and treated to super-fresh eats. As the sun descends between Molokini and Lanai, you'll understand why Mark Twain once said of Maui, "I never spent so pleasant a month before, or bade any place goodbye so regretfully. I have not once thought of business or care of human toil or trouble or sorrow or weariness."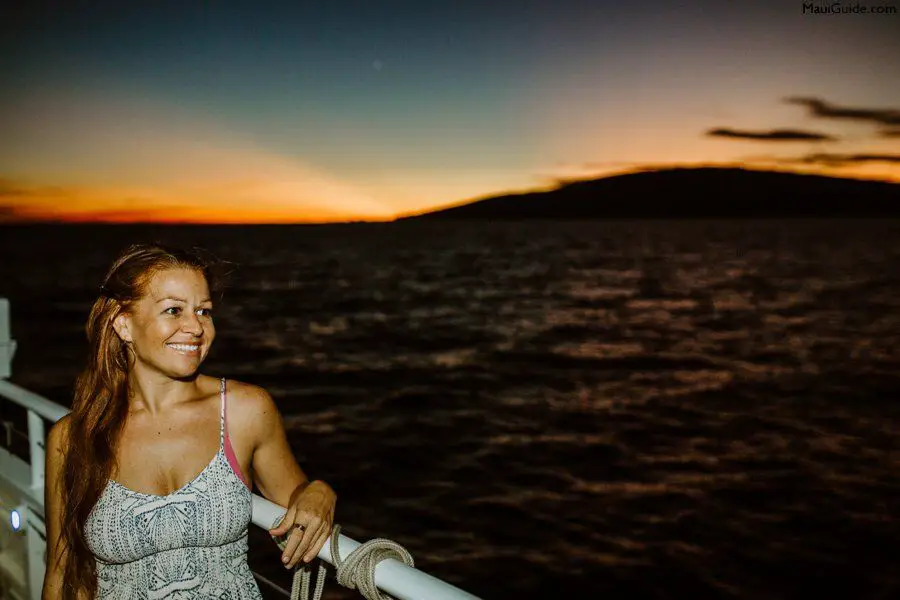 Travaasa Experiential Hana
Did we save the best for last? But of course. Chances are that if you've booked your tix to Maui—or are a return visitor—you're well-aware of the magic promised by Hana. It's less a vow than a fact: As one of the most isolated communities in the state, it's the way to get off the grid in the most literal and marvelous of ways. 
Travaasa Resort cements this. Formerly known as Hotel Hana, it once served as President Clinton's refuge; now, in its new incarnation as one of the finest boutique resorts in Hawaii, it supplies tranquility in spades. Ocean bungalows provide views of the Pacific and private Jacuzzis on their decks, while experiences ranging from live Hawaiian music in the hotel's lounge to massages in their lavish spa will leave you feeling completely and terrifically untethered.