How was Black Sand Beach? Did you walk through the Bamboo Forest? Isn't Waimoku Falls gorgeous? The Road to Hana stops bring up the best questions once you return from Maui. 64.4 miles, 617 bends, 56 bridges, one-lane roads, and spectacular views. If you're asked "did you do the Road to Hana," your answer better be yes.
Who Can Do the Road to Hana
Everyone is capable. I will say, the rumors are true, and some spots on the journey are a little sketchy with their steep ledges, skinny lanes, and bumpy roads. And cows. (More on that later.) But trust me, the roads are (mostly) paved and the Road to Hana stops are worth it. And for comparison, I was way more nervous on Trail Ridge Rd. in the Rocky Mountains.
Kids will have a great time but it does get to be a very long day.
Senior citizens will enjoy the views but there are definitely areas and hikes where they might have trouble.
Fear of heights, weak stomachs and nervous-nellies are going to have a difficult time.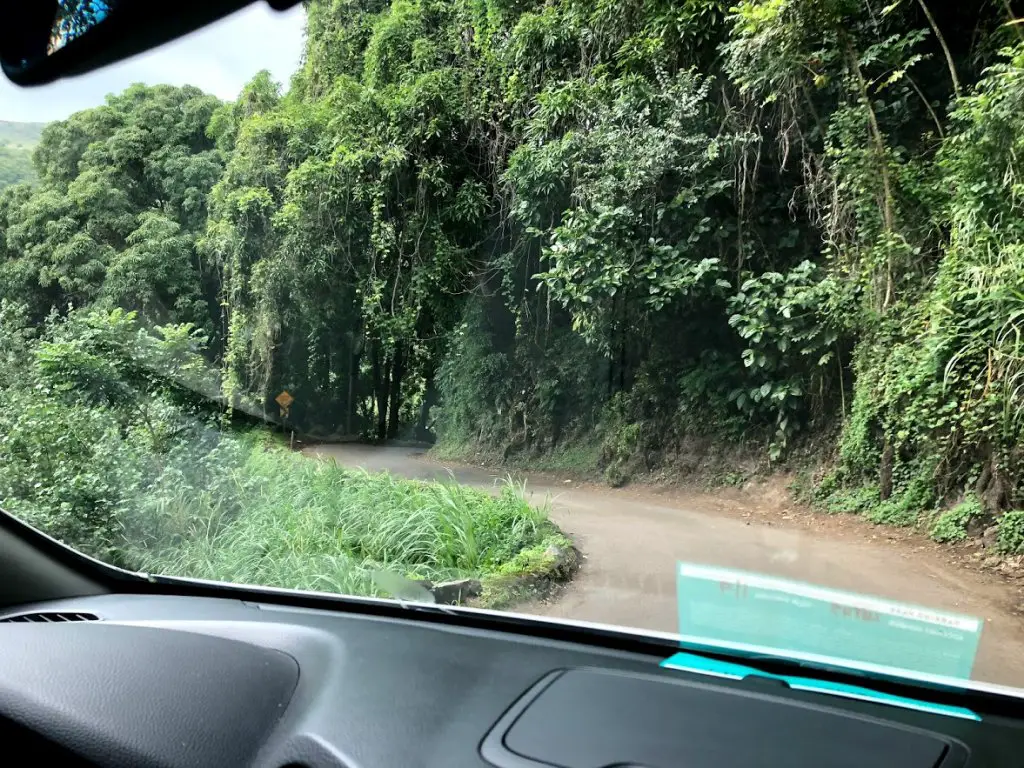 WHAT TO BRING ON ROAD TO HANA:
The 64+ mile drive is 2.5 hours without stops. Meaning, the Road to Hana is a FULL day adventure. It can vary anywhere from 8-14 hours, depending on what you choose to do and explore. Be prepared:
Water; make sure you have a water bottle.
Snacks; there are places to stop (fruit stands, food trucks) but once you hit Hana and continue along the backside, there are fewer options.
Camera; unbelievable photos ops!
Sunscreen; it's toasty out there and you will run into a ton of beaches.
Towel; it's not the full experience without a dip in the ocean!
BOTH Tennis shoes and sandals; I did most walking/beaching in my sandals but when you get to Haleakala National Park, you're going to want tennis shoes. Keep in mind both will get dirty!
Money: In addition to food, a few stops cost money to enter.
Extra Clothes; I brought a change of clothes so I could get out of a wet swimsuit and I was very glad I did.
Hair Brush; my hair was out of control between swimming, hiking, and the elements in general.  
Toilet Paper; there's outhouses, restrooms, and the ocean at most of the major stops, but you never know.
USB cord; service is terrible (don't expect to text or use maps) so I put my phone into airplane mode to reserve battery for pictures and made sure to have a charger to be safe. Plus, you can play your own music.
Get an App; I would definitely do this the second time around to help with where to stop. There are a bunch of options and they are worth a few dollars. Stops can be hard to find.
Bag for Trash; Keep it a simple car cleanout by bringing a plastic bag.
Dramamine; if you have a sensitive stomach or are sitting in the backseat, make sure to bring some.
Neosporin and Bandaids: swimming and hiking might give you a few scrapes, bumps, and bruises. (Don't be alarmed, this is just a precaution.)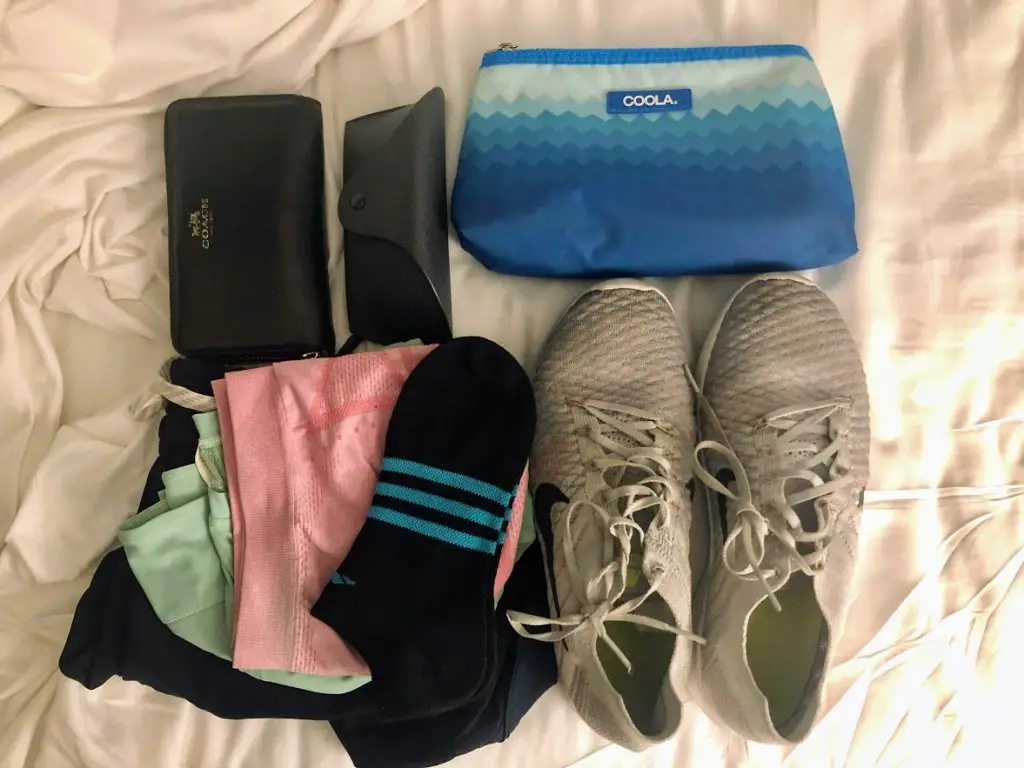 ROAD TO HANA STOPS + ITINERARY
All Road to Hana experiences are different. There are so many stops and options that no two trips are the same. Understand that you will not be able to do every single thing in one day. This itinerary is perfect if these are your goals:
Drive the entire Road to Hana, including the backside. A lot of people get to Hana and then turn around and go back the way they came.
Waianapanapa State Park; Black Sand Beach
Haleakalā National Park; Bamboo Forest, Waimoku Falls—400 ft. waterfall, Seven Sacred Pools
Beaches over Arboretums; laying in nature over admiring nature.
NIGHT BEFORE
Pack Your Backpack; see above.
Set out your clothes; btw, bring a long sleeve.
Fill up your gas tank; the day does not take a full tank, but better safe than sorry. Note: if you don't have at least three quarters in Paia, fill up there or you'll be out of luck.
Go to bed early; you have a very full day ahead of you.
PAIA—7:45am-8:30am
The first of your Road to Hana stops, right off Hana Hwy, is the cute surfer town of Paia, complete with cafés and shops. Get here by 7:45am. It takes approximately 45 minutes to get here from the Kaanapali side of the island. Grab breakfast and load up on water and snacks.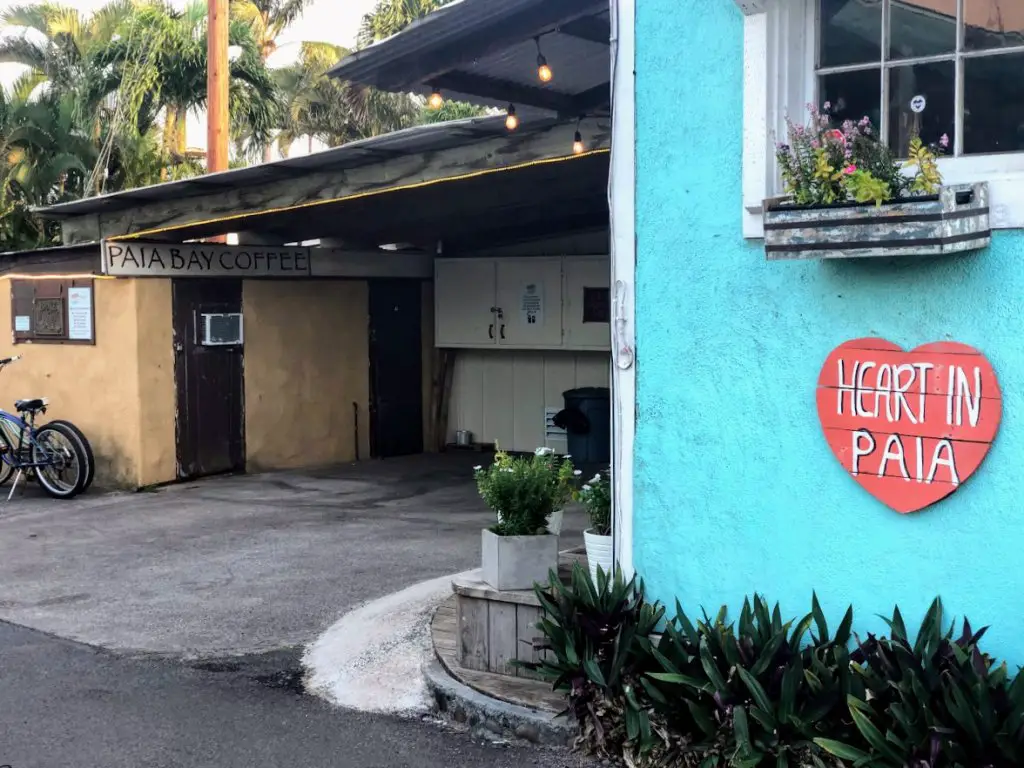 EARLY IS BETTER: It seemed as if all day we would arrive at a destination only to notice how busy it was getting when we left. I'd say most people get going closer to 9:00AM, so avoid the crowds for a better experience. Not to mention, there is so much to see before the sun goes down.
BREAKFAST AT PAIA BAY COFFEE & BAR: I highly recommend this café to start the day right. It's an adorable coffee shop and bar that makes you feel like a local. Get the açaí bowl or the yogurt bowl and thank me later. It's not the easiest to spot but it's just on the other side of Ululani's Shaved Ice on Nalu Pl. off Hana Hwy.
CHOOSE YOUR PATH—8:30am-11:00am
Everyone's journey is unique so tailor your Road to Hana stops to you. There are areas to pull off and check out waterfalls, take a hike, enjoy an arboretum, and explore caves. Follow your instincts!
POTENTIAL STOPS
TWIN FALLS—Mile Marker 2
Check before you go if the falls are open because they were closed the day I was there. The hiking paths along the Hoolawa Valley are open 7 days a week unless there's a chance of flash flooding.  Thankfully, the 7 families that live on and own this land (as well as operate the farm stand) monitor the water flow and do their best to discourage visitors when potentially life-threatening situations may arise.  Other than the fact that the trails are easily hiked and waterfalls aplenty, this is a popular spot because of their monitoring for safety.
TIPS:
You could easily skip this on Road to Hana day and come check it out on a different one. It's not far from Paia.
There is a snack stand.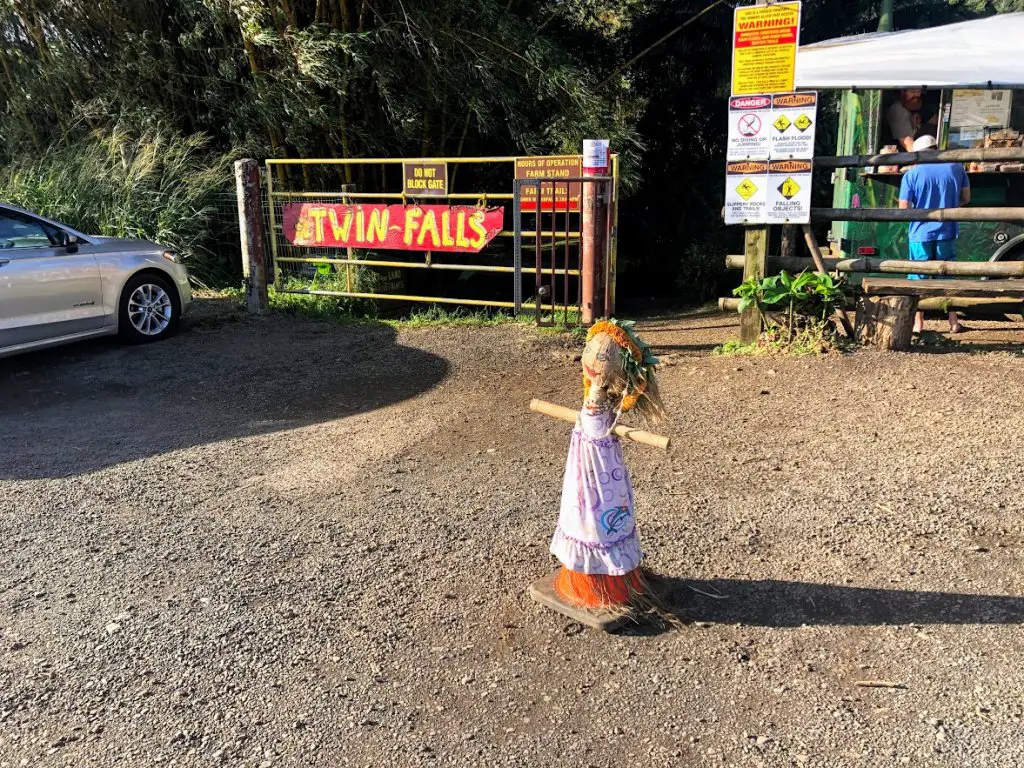 GARDEN OF EDEN—Mile Marker 10
I heard how beautiful and well-kept this place is and if you are into arboretums, pay the $15 to check it out. It's all about what you want, and we decided against it to make more time for beaches and hikes at later stops. If you are doing the full loop, it's probably best to skip.
HALFWAY TO HANA—Mile Marker 17
For the full Road to Hana experience, make sure to stop here for some warm banana bread and fresh coconut water! The banana bread is soooo good and the perfect snack throughout the day. If your stomach is a little upset from all the turns, get a few ginger chews! They seriously help and are only $0.25 each. Note: There are outhouses but if you go about 5 more miles, there are full restrooms.
NAHIKU MARKETPLACE—Mile Marker 29
You can find authentic Hawaiian food here from tacos, to Thai, to BBQ. There is also a small gift shop. We went with the Kahlua pig taco and it was awesome.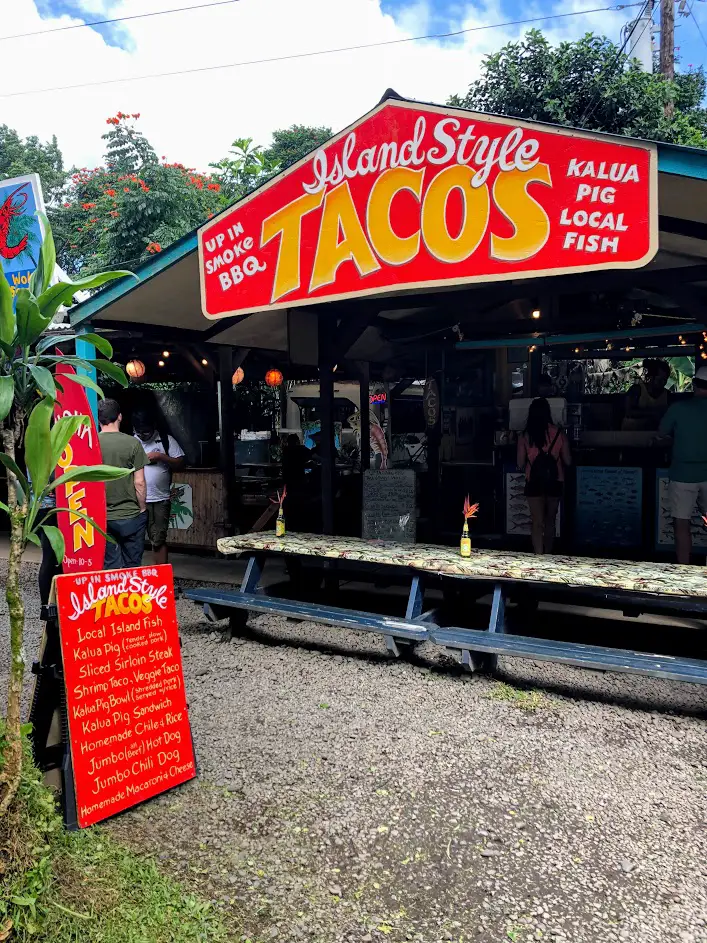 LAVA TUBE—Mile Marker 31
Another stop we didn't want to pay $11.95 per person for but if you're into caves, stop and check it out. There were a lot of cars here and I noticed it on quite a few blogs/recommendations. You can find great information here.
WAIANAPANAPA STATE PARK—11:00am-12:00pm
BLACK SAND BEACH
You cannot, I repeat cannot, experience the Road to Hana and not go to Black Sand Beach. It's surreal with its black sand and rocks, pretty blue ocean, and green terrain. It's busy and not the best place to lay a towel down and chill. But DO get in the water—note that it's wavy and can be rough with no lifeguard. And after experiencing the waves and ooo-ing and ahh-ing at the black sand, take the (very short) hike to the top of the rocks for a great view and check out the caves. For additional information, visit this great guide.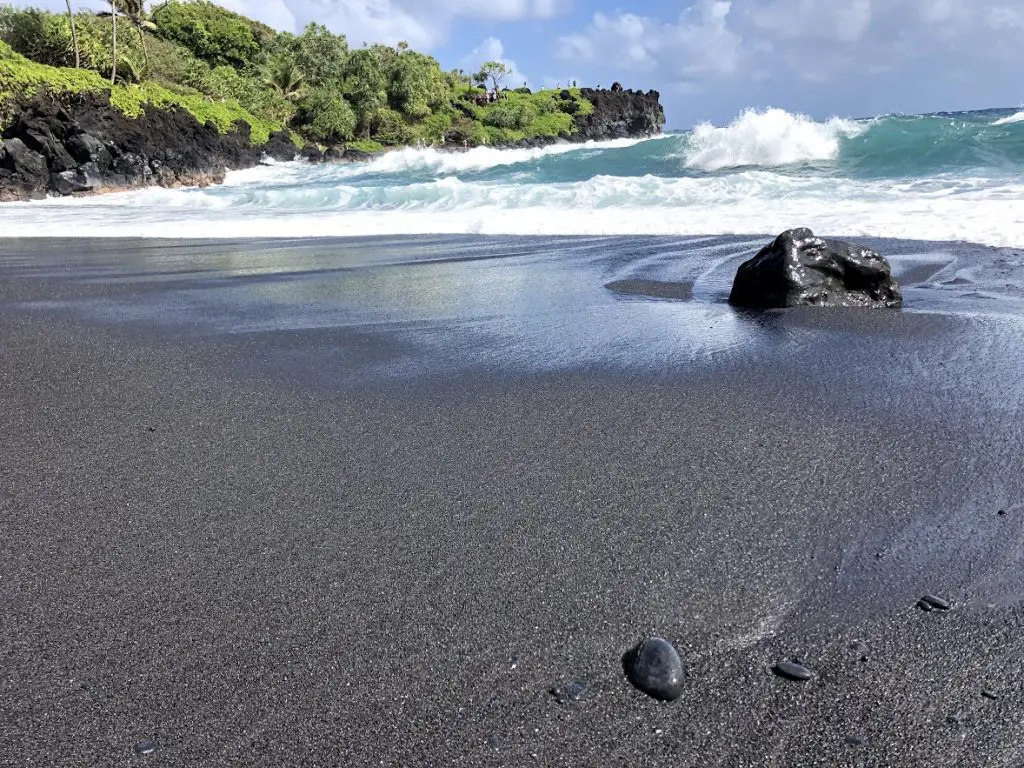 To get there, take a left and go into the State Park, drive down a bumpy dirt road, and to the left, you'll find cars parked, tents, restrooms, etc. It's easy to find. We spent a little over an hour here.
DRIVE THROUGH HANA TOWARDS HALEAKALA NATIONAL PARK—12:00pm-2:00pm
POTENTIAL STOPS
You can stop at a few places on your way to the National Park but try your best to make them quick. There are amazing sights ahead of you that you will want to fit into your schedule!
HANA—Mile Marker 34
The sleepy town of Hana. There is a lot of history and culture here and it's said to be one of the towns in Maui that never changes. There isn't much going on, but you can make a stop at the beach if you're ready to lay out in the sun. Many people choose to stay a night in Hana. This allows you to make more stops and not drive back in the dark.
KOKI BEACH—Mile Marker 55
Make a quick stop here to check out the scenery. A beautiful red cliff beach. There's also a delicious food stand here serving chicken. It's a good idea to eat here because the back-side of Road to Hana offers a lot less road-side food options.
Note: Mile Markers now start counting down.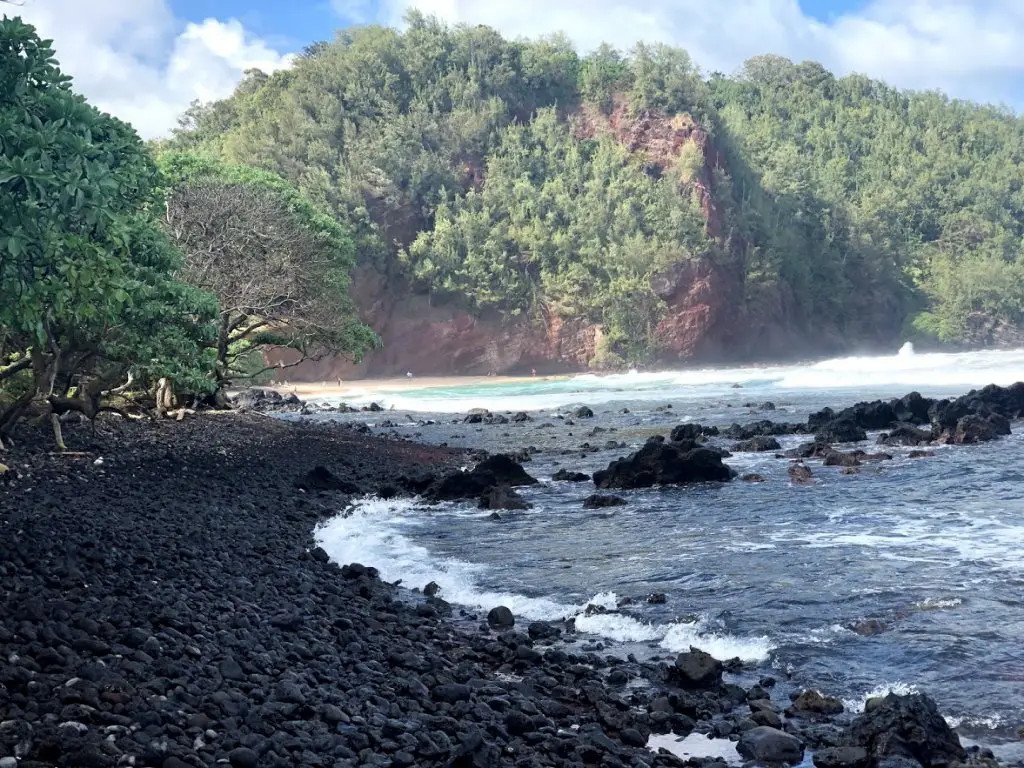 WAILUA FALLS—Mile Marker 45
Fun spot to see a perfect waterfall and snap a few cool photos. It's right along the bridge and you can find a place to park off to the left. It gets a little crazy and congested, but it's one of the most photographed spots along the Road to Hana.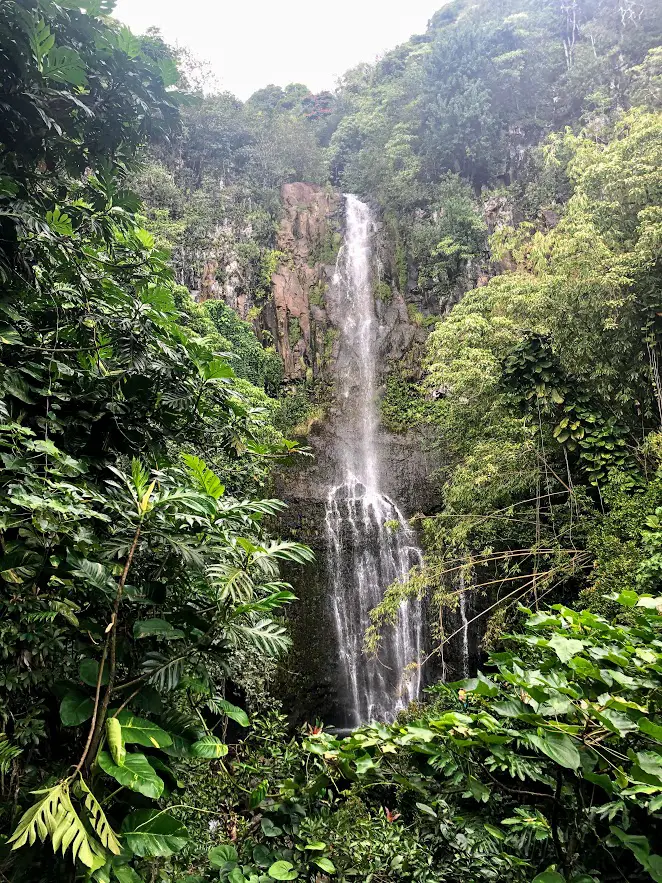 HALEAKALA NATIONAL PARK—2:00pm-4:30pm
You have reached the other major highlight of the Road to Hana stops. Here is where all the driving becomes worth it, if it hasn't already. It's $15 per person and you will end up spending at least 2-3 hours here. There are jaw-dropping views along a couple of different hikes. Haleakala National Park holds 'Ohe'o Gulch (Seven Sacred Pools), the Pipiwai Trail, and Waimoku Falls.
It takes at least two hours to hike and hit all the spots. That's going at a pretty good speed. And it starts getting dark around 5:30PM. You still have a good while of driving ahead of you so make sure to leave by 4:00-4:30PM.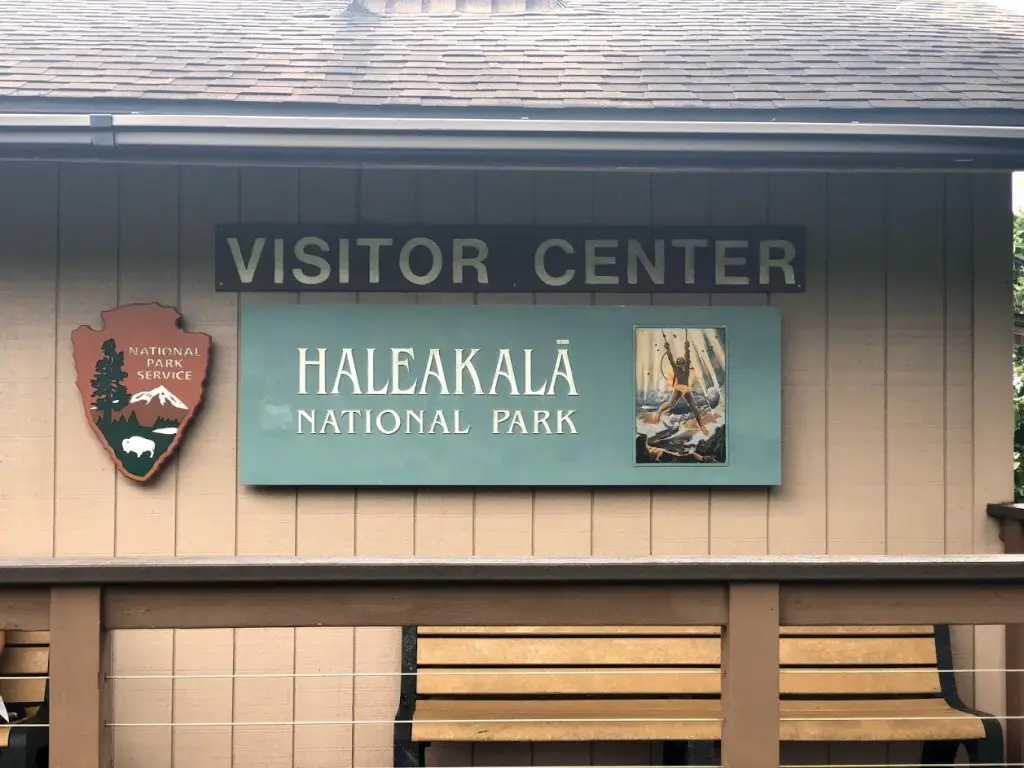 PIPIWAI TRAIL
OVERLOOK
Pales in comparison to what you are going to see on this trail but take a rest and a photo on your way!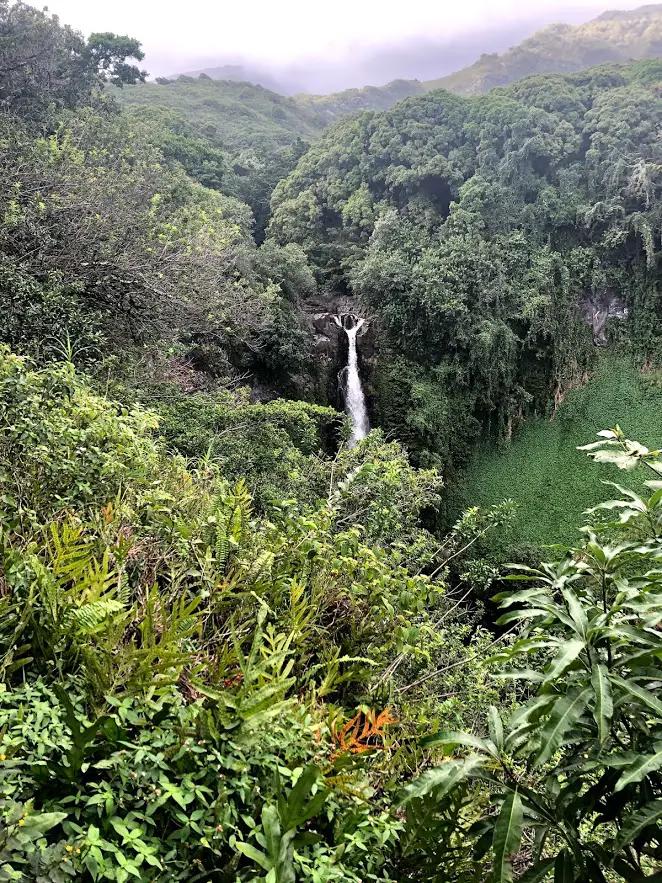 BAMBOO FOREST
So. Freaking. Cool. Like nothing I've ever seen. A hike that doesn't even feel like a hike because one, it's easy (rarely uphill, walking platforms), and two, you are entranced the entire way. Feel like you are walking through the jungle, surrounded by bamboo that touches the sky. The sun shines through in spots and is also nowhere to be seen at times with so many trees surrounding you.
WAIMOKU FALLS
Amazing. Continue through Bamboo Forest and end up at a 400 ft. waterfall. When we were there, there was a Do Not Pass sign, but I would highly suggest "not seeing" that and going all the way in. (It's not scary at all, they only say that because if there happens to be a flash flood while you are in there—you're dead…) BUT that's unlikely, the view is so worth it, and what a way to go out if you do? Ha. But seriously, do it. It's not a big deal.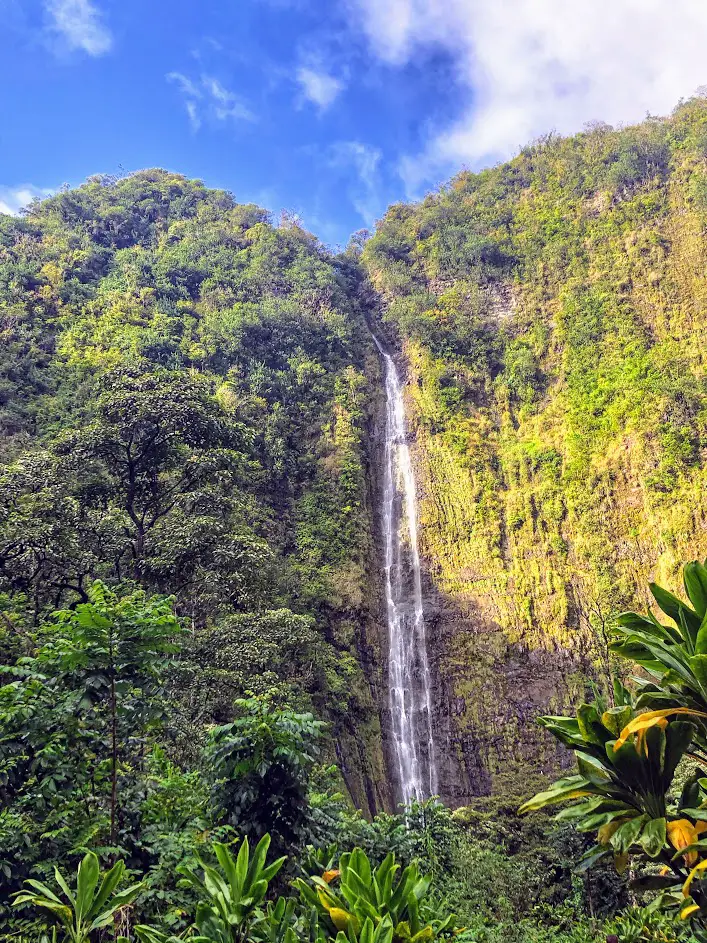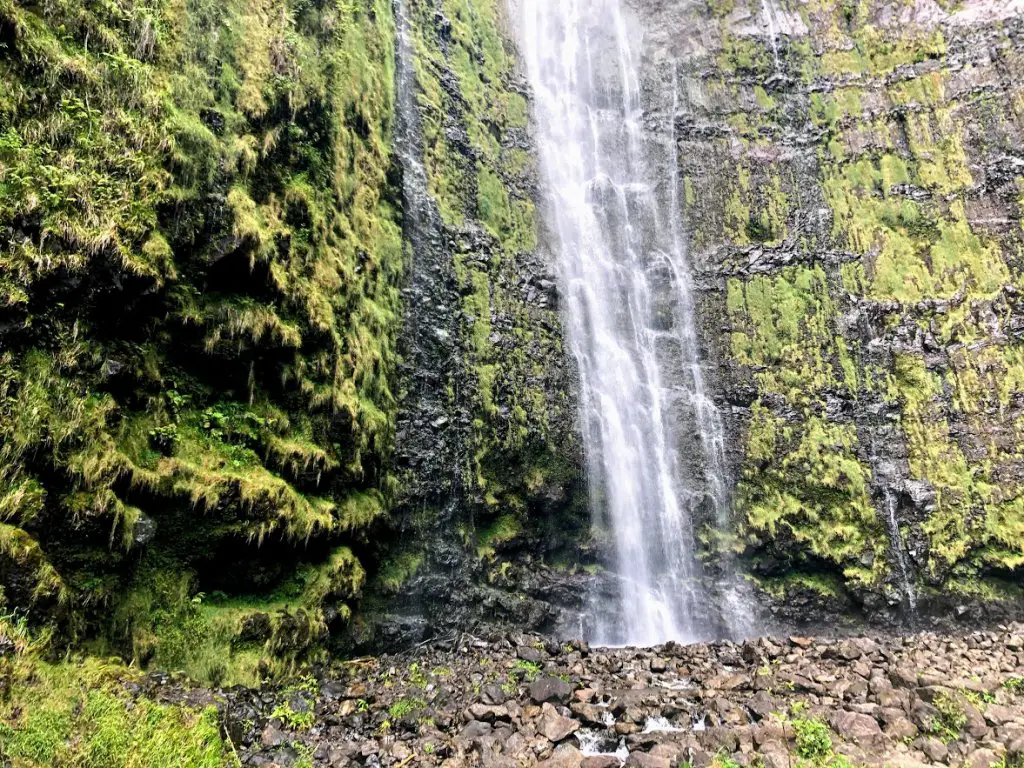 SEVEN SACRED POOLS
Find out beforehand if these are open. It's one of the most popular destinations. Unfortunately for us, they were not open. But if they are, this is considered a MUST. And they are beautiful regardless.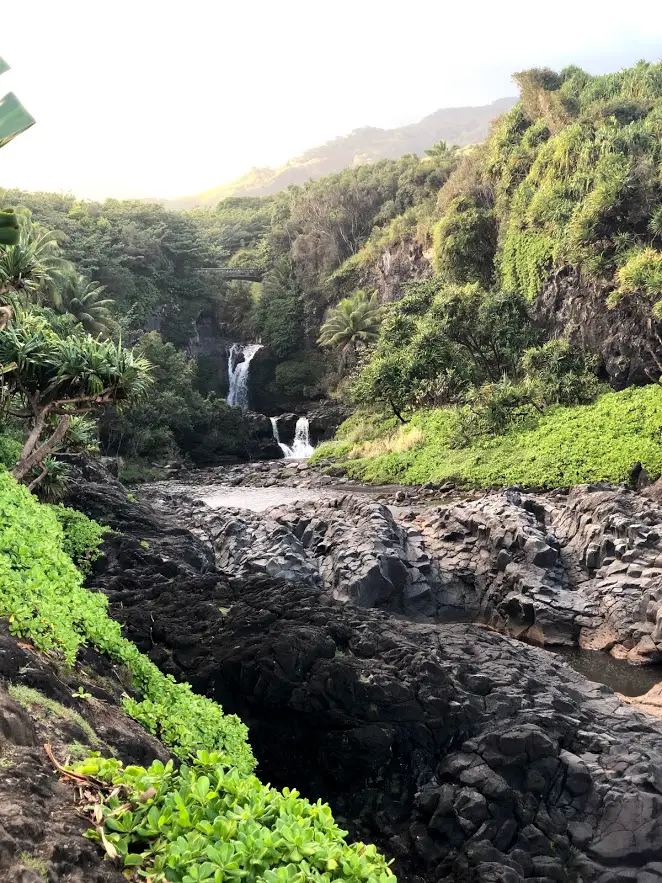 DRIVE BACK—4:30pm-6:30pm
It's a long journey home and I recommend the backside. Unless it's dark. Then do not. A lot of the backside is bumpy, dirt roads and you are going to prefer the paved. But leave right from the National Park and use what's left of daylight to complete the loop and see an amazing sunset. If you're going to do Road to Hana, do the whole thing! Just to say you did, of course.
TIPS:
DO YOUR RESEARCH
Read multiple blogs (I like this and this) and figure out which Road to Hana stops you want to experience. Write down the Mile Markers (here is where an app comes in handy.) Google Maps won't work and most destinations aren't marked very well. A bunch of cars parked off to the side, or all turning at the same place, are good indicators!
PLUS…
Start EARLY; yes, I already said it, but yes it should be said again!
Let others pass you: locals drive this road like it's nothing and appreciate when you pull over and let them go by. (Their honks are a "thank you.")
Take your rental and you don't need a Jeep: some rental companies say you can't take your car on the Road to Hana. Do it. A majority of people are in rental cars. And it can be done in a sedan, even if a jeep makes for a better experience. (Note: we were told soft-top Jeeps are the way to go.)
Watch out for cows: literally almost hit one as if it were a deer in the woods! In the dark. So pay attention.
Don't Bring a Ton of Valuables; apparently people steal on the Road to Hana since there are so many unattended cars. We didn't have any trouble but keep it in mind!
Enjoy the drive: you are in the car, but you are surrounded by such vast, spectacular views.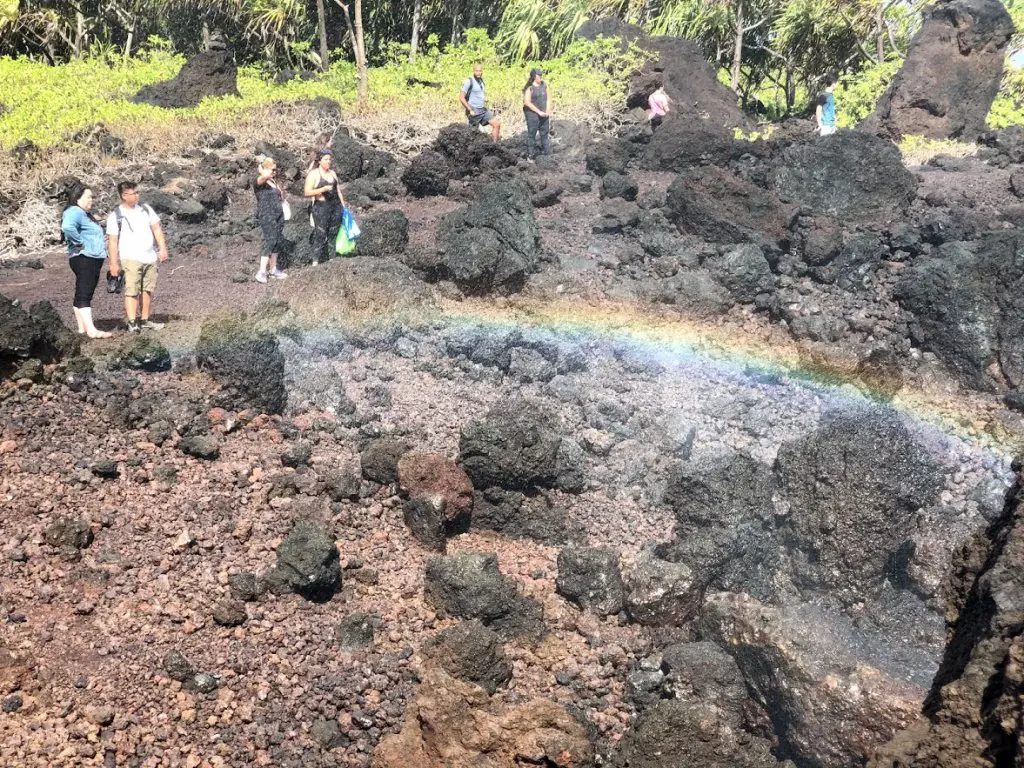 The Road to Hana is a one-of-a-kind experience that should be on everyone's bucket list! The color, the fresh smells, the excitement with little pings of nervousness, and the unexpected make for the most memorable day. Don't leave Maui without being able to say YES to "did you do the Road to Hana?"
Not only is The Road to Hana beautiful, but the whole dang island. Maui is one of the most gorgeous spots in the world. As you're making your travel plans, don't forget to check out: