Maui is the perfect blend of both relaxation and adventure. You may feel like chilling out and enjoying the sunshine in the sand and the waves. Or you might want to hop in the car and explore the terrain and scenic spots the island has to offer. In either situation, you have plenty of options for what to do on Maui. I recommend mixing in a bit of both to get the entire experience.
Road to Hana
It's a must. It is not a tourist trap. Nor is it "too scary." Yes, it's curvy with over 600 bends, narrow roads, and 57 one-lane bridges. But the journey is so worth it and there is beauty everywhere you go. Hana itself isn't much, but the sites along the way are beyond memorable from the black sand beach to 400 ft. waterfalls, to the bamboo forest, and seven sacred pools. It's an unforgettable (full) day that will leave you feeling enthusiastic, gratified, and tired in the best way. Get all of my tips & tricks: Road to Hana Stops + Itinerary.
Note: If you have ever driven Trail Ridge Rd. in the Rocky Mountains, you will have no problem with the Road to Hana. I had way more apprehension in the Rockies!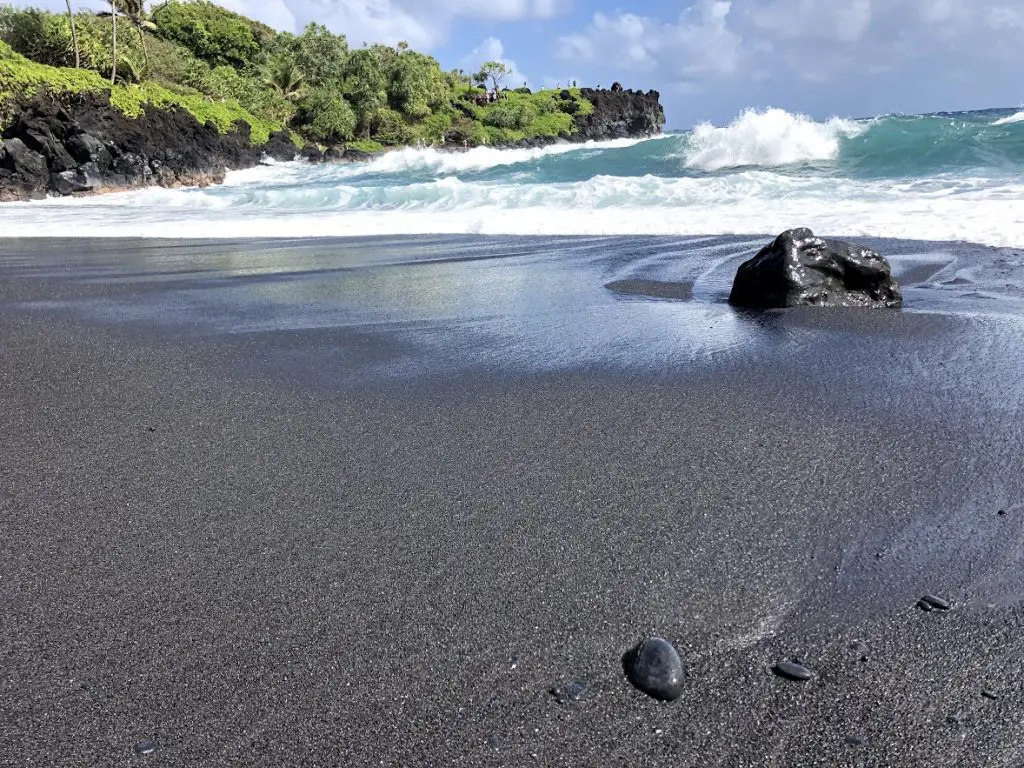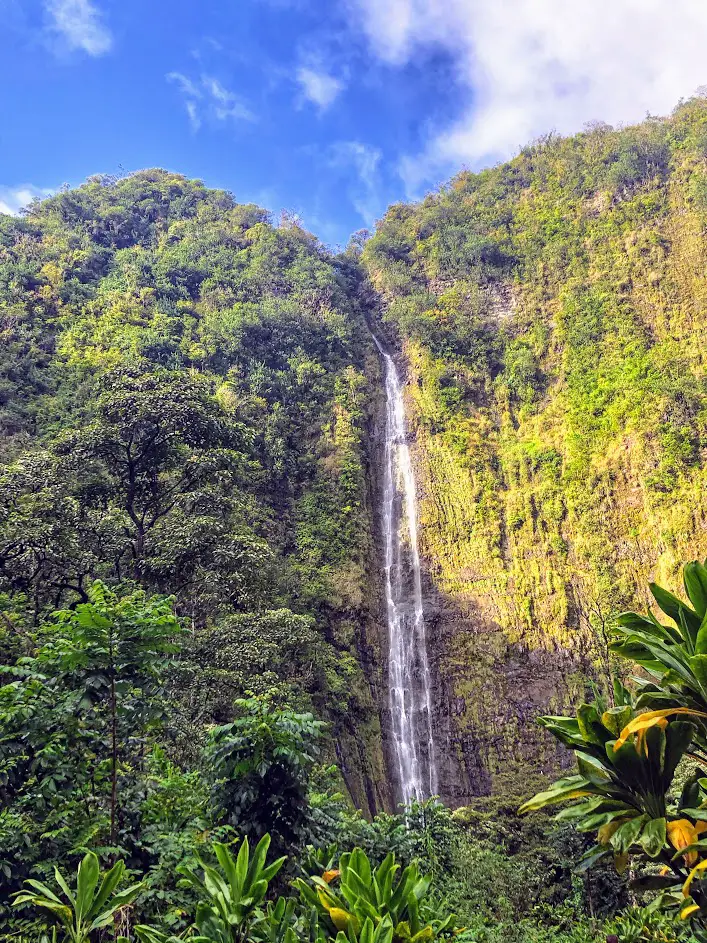 Whale Watching Tour
If you're here (especially January-April), what to do on Maui should absolutely be a whale watching tour. Choose a company and book online, sign up at a stand on the beach, or just go talk to your concierge. We ended up going with Teralani Sailing Adventures which cost $70 per person ($67 if you go through the concierge).
Our 12:30PM trip included two hours on the catamaran plus snacks and beer/wine—which was decent stuff and not rail vodka with sugary juice. There were quite a few other people on board, 50 or so, but enough space for everyone to have a good spot. We saw a mama and a baby whale, but honestly, the trip was worth it regardless of whale appearances!
Note: no personal coolers or drinks allowed. And be prepared for a rules discussion before you get on the boat and one as soon as you get on. Tip: for the rule's session two, make sure you are in the back. That way, when it wraps up you can choose your perfect spot!
To compare boats, watch videos, and learn more about whale watching in Maui, visit Maui Whale Watch Tours.
Explore the Beaches
If you are ever wondering what to do in Maui, there is no shortage of beaches and they all have their own unique feel. We stayed on Kaanapali Beach (highly recommended) at The Marriott's Maui Ocean Club. And we spent one day hopping around without a plan to different ones along the western coast and had the best experience. Here is what to expect from five different spots:
Kaanapali Beach
The all-around winner. Long, gorgeous, soft-sand beach with the most beautiful backdrop. Big waves to enjoy. Ocean activities. Morning walkers. And a hoppin' area that never feels too crowded. There are chairs and huts for rental or you can just throw your towel down and enjoy the sunshine.
Located in the main resort area, there is a high-end outdoor shopping mall and restaurants just off the walking path—eat at Monkeypod Kitchen. You can easily spend a full day here!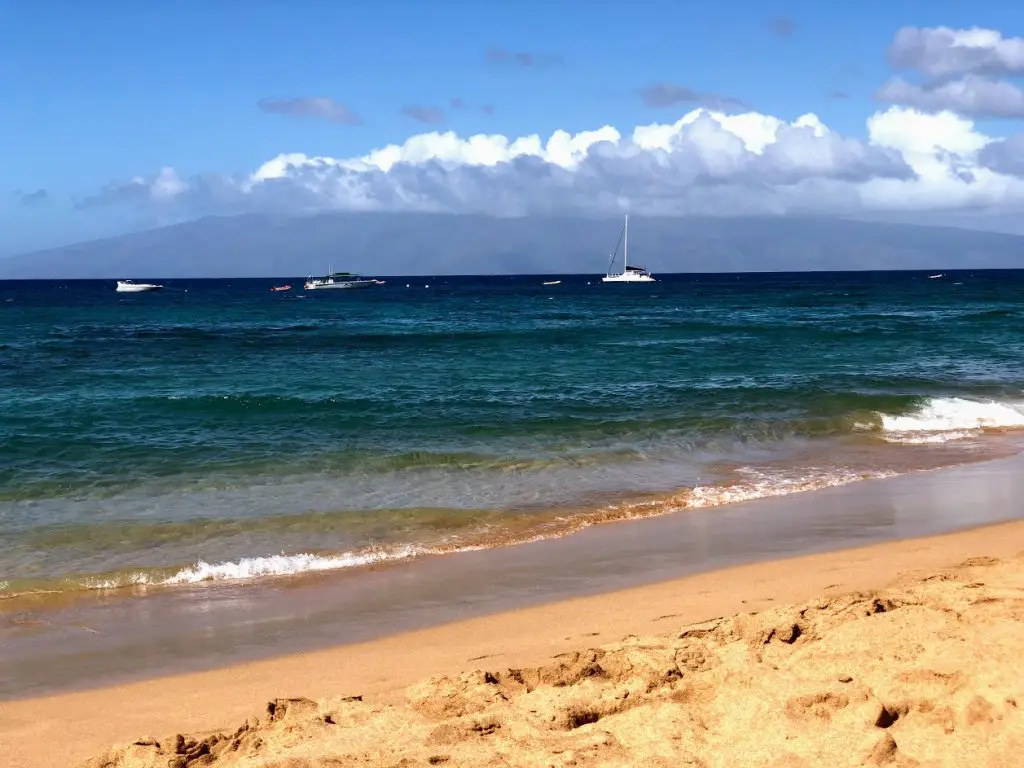 SLAUGHTERHOUSE BEACH
My favorite and perfect paradise. A secluded white sand beach north of Kaanapali, the terrain changes drastically on your way. The small bay is surrounded by rock on both ends and closed off by a forest that almost looks like the woods with a few sporadic palm trees. The waves are big which makes it a great spot to swim. And there are a lot of locals here so you don't feel like a tourist. I won't go back to Maui and not check it out again! It was an accidental find that I am so glad we ran into.
It is a bit hidden but you will take Honoapiilani Highway passed Kapalua and Fleming Beach, and eventually reach a small, pull-off parking area ocean-side. You will peep the beach through the trees, find the staircase, and make your way down to this hidden gem!
KAPALUA BAY BEACH
Beautiful scenery with swaying palm trees in a very ritzy area that includes a small beach perfect for sunset. Waters are calm with people snorkeling, paddleboarding, and enjoying the ocean. Even if you can't spend all day, make sure to stop here as the sun is going down at least once!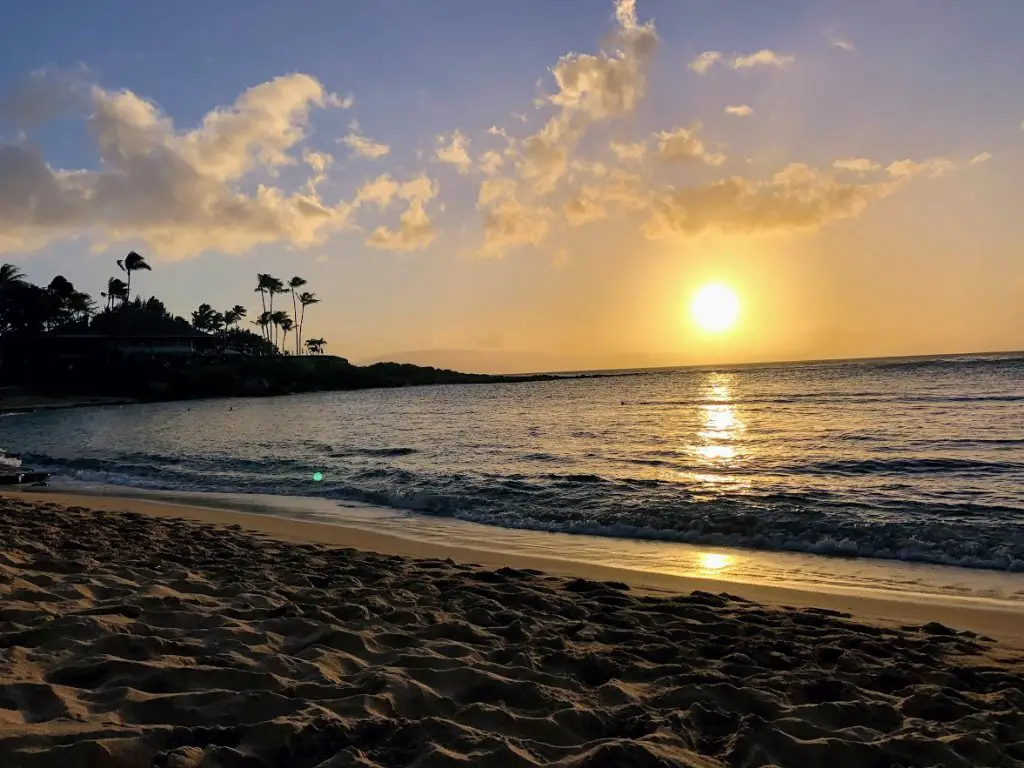 BABY BEACH
This was a perfect spot for families and a place for both locals and tourists. Shallow water, minimal waves, and located in the fun town of Lahaina. The water is warm, and everyone brings their own towels, umbrellas, snorkel gear and coolers. It's consistently busy with people coming and going. Spend some time here in the afternoon and then head into town for a few cold beers and boutique shopping.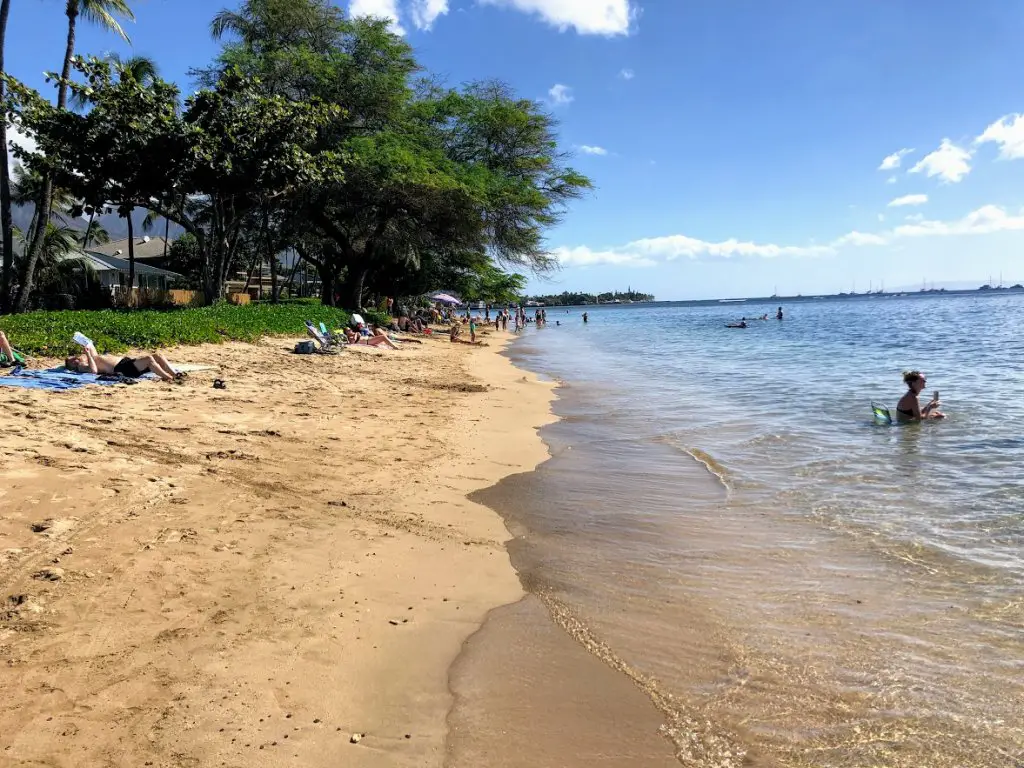 WAIANAPANAPA BLACK SAND BEACH
This is done on the Road to Hana (Mile Marker 32) and you need to visit. I had heard of Black Sand Beach and looked through a few pictures but seeing it in person was like nothing I've ever seen. The black sand looks fake and makes for a beautiful scene next to the rough, blue ocean and green terrain. Make sure to admire the sand, take a dip in the ocean (be careful, it's rough and there's no lifeguard), take a short hike to the top of the rocks for a great view, and lay around to enjoy the sun for a while.
Walk Around Lahaina
This historic little town is fun to walk through when you're ready for a break from the sun and not driving around looking for adventure. Front St. is lined with shops, boutiques, tourists, restaurants, and bars. Grab a beer on the oceanfront at Cheeseburger in Paradise (little commercialized but cold beer!), check out the Maui Pineapple Store, or grab some delicious gelato or coffee from Ono Gelato Company. And make sure to stop at the main square to see the world's largest and oldest Banyan tree.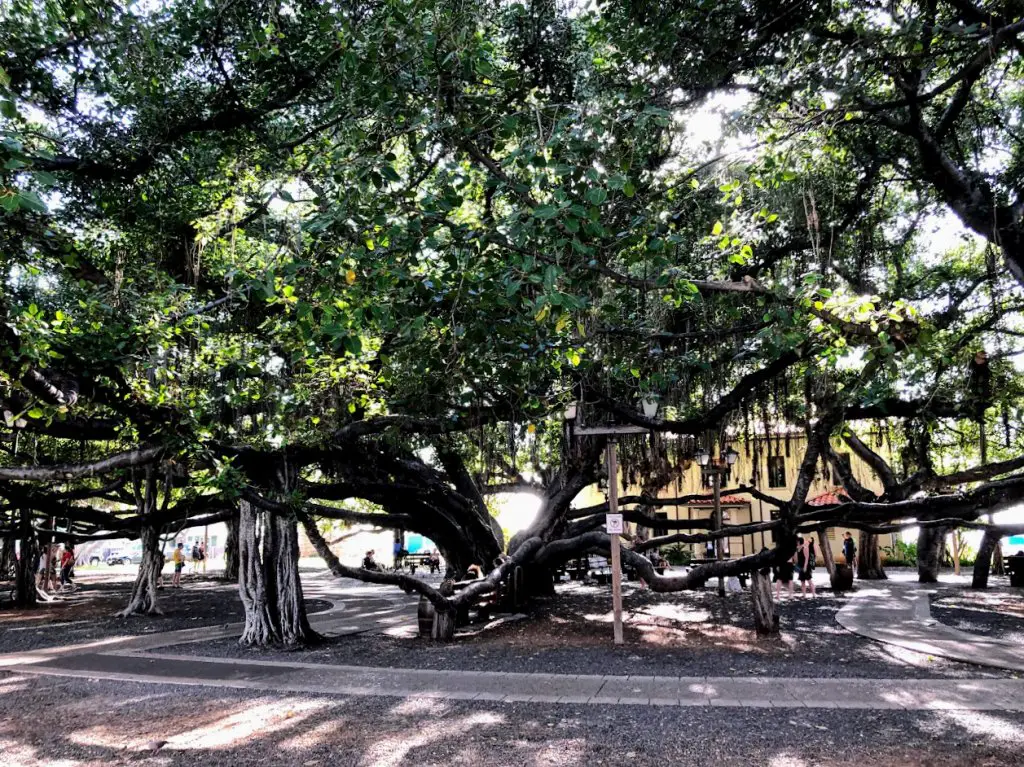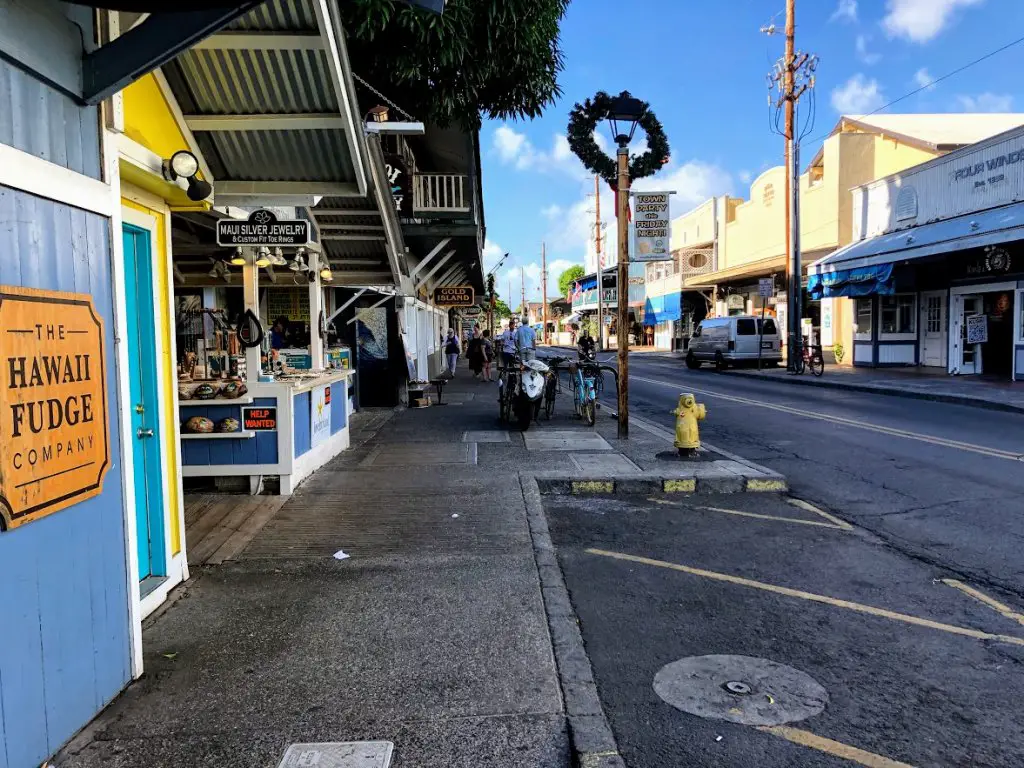 Maui Tropical Plantation
If you are looking for something different and cool to do, head over to the Maui Tropical Plantation. Check out bundles of bananas, jackfruit, sprouting pineapples, and layers on layers of trees, plants, and flowers that pop with color. Ducks, chickens, and roosters run wild—yeah, kind of freaky but cool. Eat at their farm-to-table restaurant, The Mill House. Shop at gift stores. And pop in for a pick-me-up at their coffee shop. It's a gorgeous area that radiates freshness.
Tip: We did the $25 tour, but I would recommend skipping that. Though it was neat to see and learn a few things, it wasn't worth it. It lasts 45 minutes and you could easily go explore on your own. Plus, the restaurant is expensive enough. Lesson learned!
Acai Bowls & Banana Bread
I'm going to crave Maui acai bowls for the rest of my life. There's nothing like getting up in the morning and enjoying an organic, fruity breakfast full of color and flavor. The best one I had was at Paia Bay Coffee Bar in Paia, an awesome little hippie town and the perfect first stop on the Road to Hana. That said, it's worth a trip just to explore Paia!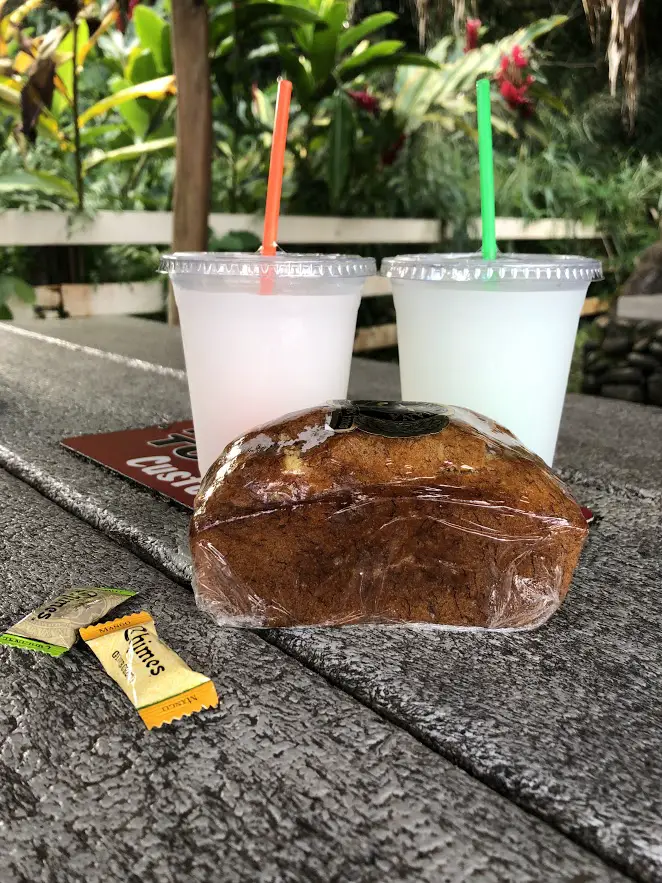 And you can't forget the ever-popular banana bread while you are visiting Maui. A warm little loaf made with some of the best bananas out there. If you are giving the Road to Hana a go, make sure to stop at Halfway to Hana (Mile Marker 17) for their version of this sweet treat!
What to Do on Maui Next Time
As always, there were a few things we didn't get to do during our trip that are on my list for next time:
Bike Down Haleakala at Sunrise; Get to the top of a volcano and bike your way down. I'm bummed we missed it because it's a top recommendation. Book tickets in advance! Even months before.
Big Beach; I didn't make it here but heard great things and will certainly try to make it in the future.
Honolua Bay; known as one of the best places to snorkel.
Mama's Fish House; a very popular restaurant and I'm a seafood junkie. That said, we had a knowledgeable Uber driver who said "good, you saved a lot of money" when we said we didn't make it so it could just be a tourist trap! Or he was just trying to make us feel better…
Last Few Tips