In this save to travel blog series, I want to walk through how I afford a lifestyle that includes 10-12 trips per year. This is Part 1. And the most important. Without Part 1, there are no other parts. As the next parts of the save to travel series come out, they will be linked below.
Once every 6 weeks—on average, I take a trip. Each trip is paid in full. I don't stress about paying for vacation and when I get an itch to go somewhere or a friend asks me to join them, I'm ready. I work for a non-profit organization. And I don't have a trust fund or a sugar daddy so you can weed out that I'm rich. I do all of this and still have a house, don't eat ramen, and go out with my friends. I'm here to tell you first-hand that if you want to travel, you most certainly can. And you won't have to live in a box to do it.
Vacation isn't cheap. But it is fun, relaxing, and worth it. Traveling lives with you forever and doesn't get thrown away. For me, it is a priority. And if you take a look at my last few bank statements showing where my money is going, you'd confirm that to be true. Two parts of this series will be tools and the other three will be rules I live by to make my lifestyle a reality. Here is the first tool, and Part 1 of the save to travel series.
               PART 1: A Simple Budget
               PART 3: Avoid Unnecessary Expenses
               OVERVIEW: How I Save $10,000 per year for Travel
Disclaimer: My goal is to explain the system that works best for ME. It's not necessarily going to work 100% for you, but I hope you find it useful whether it's one tip or the whole system.
PART 1: A Simple Budget
I know. You hear all the time how important budgeting is. And every time you hear it, it fills you with anxiety, uncertainty, guilt, and/or shame. You'd rather avoid how much you spend at Target every month. You worry a budget will restrict you from things you want. You're in so much debt that it would never matter anyway. Or maybe you enjoy your current lifestyle. Flying by the seat of your pants hasn't gotten you into too much trouble so why waste your time?
But here's the thing: every single person who budgets will ultimately benefit from it. Let me say that again: Everyone benefits from a budget. You, your mom, your boss, your friend who always seems to have money, Bill Gates, and Beyoncé. The part to understand is that it doesn't matter if you are budgeting $30,000 or $300,000 a year, you can improve your relationship with money and realize a budget gives you more freedom to spend on what makes you happy. For me, that's Pina Coladas in Aruba, sight-seeing in Seattle, and football in Boston.
And a bonus? Once you have a system/strategy down that works for you, budgeting is simple and even (gasp) enjoyable. You learn about your spending habits, priorities, and often have the freedom to spend more money on what you want. And guess what? It doesn't have to be hard!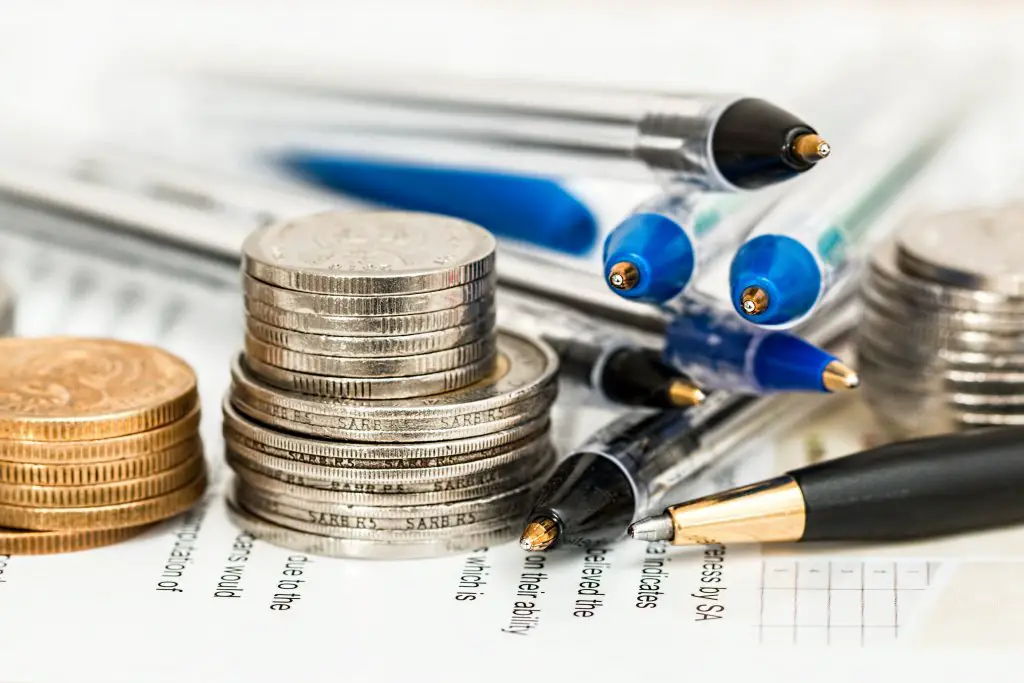 How I Started: 50-30-20 Rule
Keep. It. Simple. I use an Excel file. You can use an iPhone Note, a piece of paper, anything. Whatever you like best is what you should use. To start (and I do this before the start of every year), I add up what I earn each month and determine how much I have for these three large buckets.
NOTE: You might be in a place where 50/30/20 does not work for you right now. It's okay. Shift things around to make things work. Maybe that's 55/30/15 or 60/20/20. The budget has to be realistic or it's never going to stick. Start where you need to with the end goal being 50/30/20.
NEEDS = 50%: [$INCOME x .50]
This is what I spend on survival. Mortgage, bills, groceries, and gas. This category would include student loans, childcare, pet food, etc. (This is NOT coffee or going out to eat, unfortunately.)
WANTS = 30%: [$INCOME x .30]
I spend 30% on what makes me happy and helps me enjoy life. I save to travel (about 20%) but it also includes beer, hanging out with my friends and family, clothes, this blog, giving (both in terms of presents and to organizations), and getting my hair done. Maybe for you it's daily latte's, makeup, throwing parties, shoes, lunches, and movies. It doesn't matter. But understand you can't do it all. Not even Beyoncé. (That might be a lie.) For more on prioritization, read How to Accumulate More Money for Travel.
SAVE = 20%: [$INCOME x .20]
I save money in a retirement account, a savings account (which includes a 3-month emergency fund, and any big purchase goals for the future), and a Roth IRA. I'm not a financial planner but I know enough to say start doing this now. Even if it's $100 to your personal savings account to start. There are a million reasons why. Invest in your future self however it makes the most sense for your situation.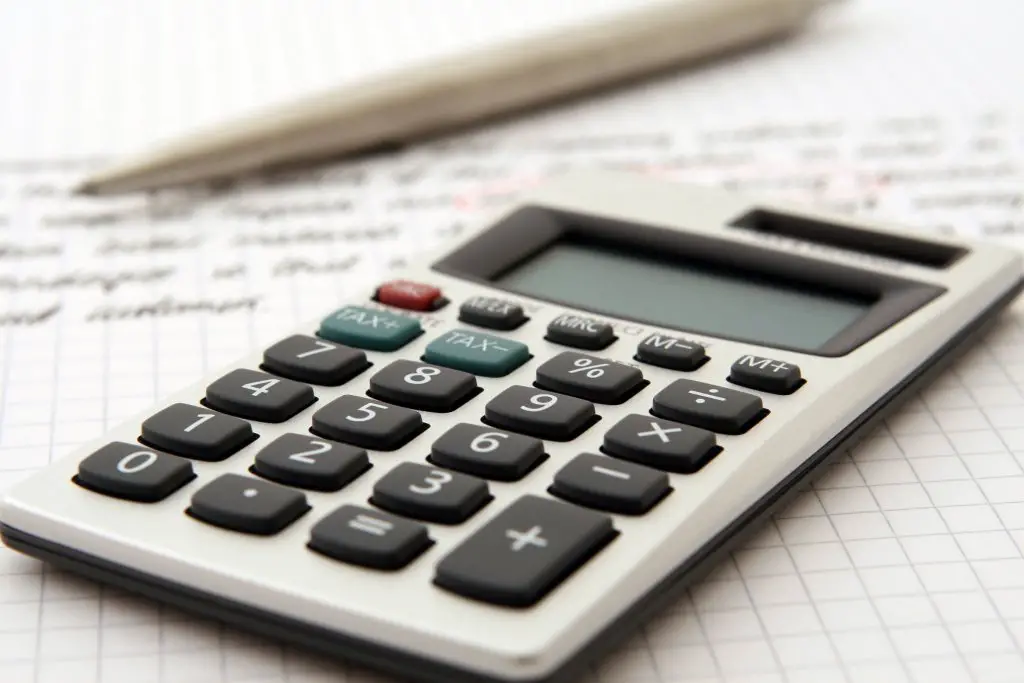 BREAK IT DOWN
NEEDS: Knowing how much you can realistically afford in each category is a huge step. But there is more. Don't worry, this will never go beyond 5th-grade math! Create line items and add them up—see below. Remember, these are averages. Of course, there are months where I spend more on food than others and bills are higher depending on the season. It's okay. Get things as close to accurate as you can. The more you do this, the better you'll become.
If your total is below 50%: you will be able to allot money to the SAVE or WANTS category. For me, I come in under 50% and split the difference between both. If it's above: determine how you can reduce it. Are you paying bills for products and services you don't need? Shopping at Whole Foods instead of Aldi? Are there other options for rent and/or childcare? Can you sell an asset? Some of these can be altered overnight and some cannot. The point is to be aware so you can make better decisions in the future.
TIP ONE: Rent and mortgage should never be more than 30% of your income. Stick to that. Or you're going to have a hard time getting out of the hole. If you rent, include your utilities in this. If you have a mortgage, include interest, taxes, and maintenance.
TIP TWO: Be mindful of your Bills category. There is a difference between gas and Netflix. One is a NEED. The other is a WANT.
RENT/MORTGAGE: ________
MONTHLY BILLS: ________
GROCERIES: ________
GAS: ________
DEBT: ________
XYZ: ________
TOTAL: ________
Total / Income: ________% Here is what percentage of your income is going towards things you need to survive.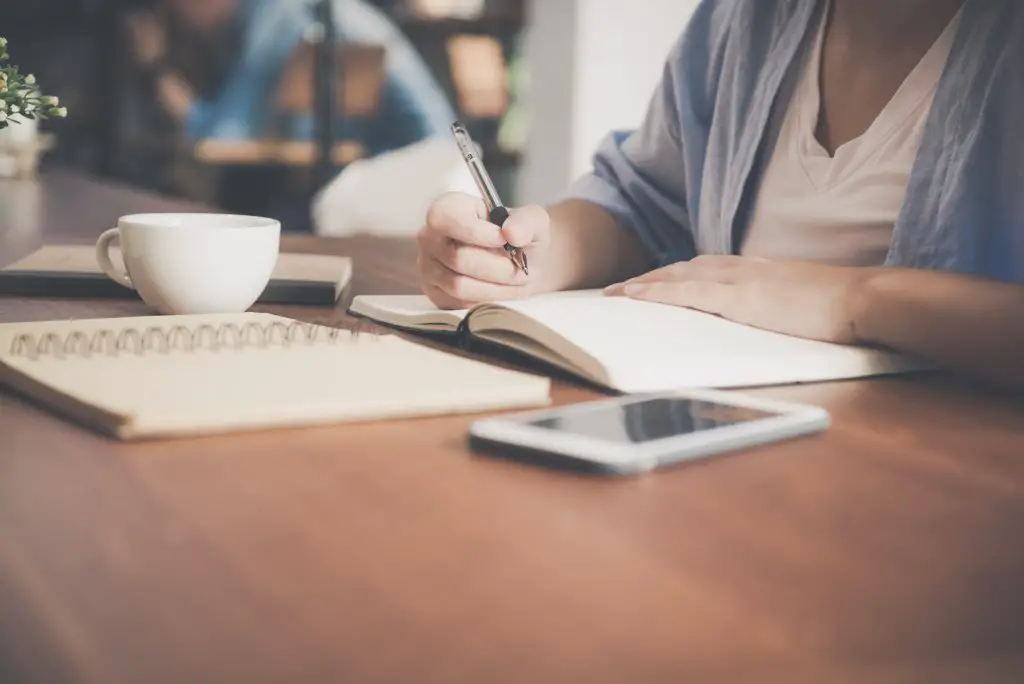 SAVE: Put money away. Contribute to 401k's and Roth IRA's and have money taken out of your check automatically so you never even have to see it. Set up a savings account. The first thing I do when I get paid is transfer over a set amount from checking to savings. I pretend it's a bill—with the bright side being that it goes to future me!
TIP: If you're not saving yet, or you're in a position where it's not possible, don't let this overwhelm you. Start with taking a $20 bill from each paycheck and putting it into a piggy bank! Half the battle is starting the habit.
SAVINGS ACCOUNT: ________
401k CONTRIBUTION: ________
ROTH IRA: ________
XYZ: ________
TOTAL: ________
Total / Income:  ________% Here is what percentage of your income is being saved for future you to be living large and giving your grandkids hundred dollar bills for fun.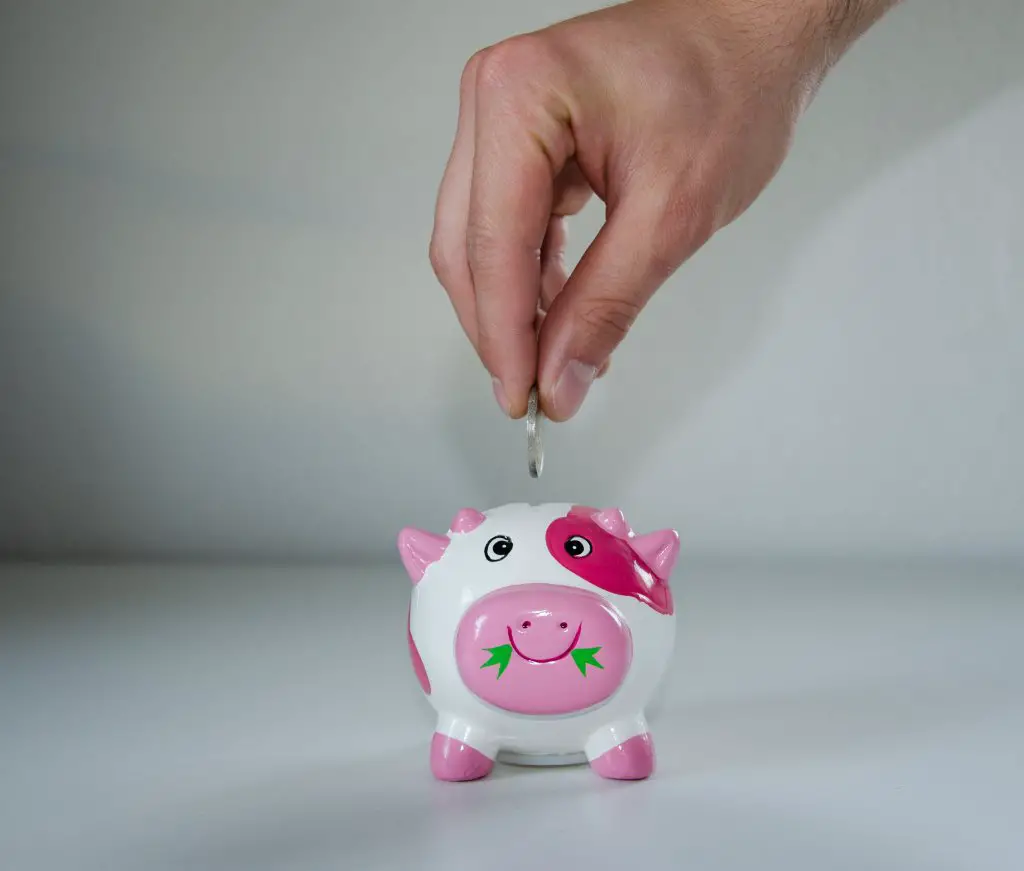 WANTS: 30% is a good chunk of money that can go towards whatever you prioritize. This section can be tough because it is a bit nebulous. You'll have one-off purchases or priorities that will change. At the end of the day, the goal is to get everything into bigger buckets.
Here is what I recommend:
Go through your bank statements from the last 3-6 months. Determine what you are spending the most money on. If you value these purchases and know you are going to continue to spend money on it, give them a line.  (This is also where you will determine what you can start to cut out.)
If going through bank statements overwhelms you or you primarily use cash, just think it through in your head. At least it's a start. But know you will be much more accurate with bank statements. We ALL have purchases we don't even realize we make.
TIP: Don't forget WANTS that feel a little bit like NEEDS. Getting your hair cut, birthday and Christmas presents, cleaning supplies, personal care products. You can argue that some of these are needed to survive, and if you can get them in your 50%—great, but I consider them WANTS because I tend to spend more on them that I would need for "survival."
SAVE TO TRAVEL: ________
SPORTS TICKETS: ________
OUT TO EAT: ________
BEER/WINE: ________
NETFLIX/MOVIES: ________
GIFTS: ________
HOUSE: ________
PERSONAL PRODUCTS: ________
TOTAL:  ________
Total / Income: ________% Here is what percentage of your income is being spent on what you want.
The WANTS category is going to be different for every single one of us. Where do you like to splurge? What can you do without? How much can you save to travel each month? You won't have everything figured out after sitting down and writing this down once. It's going to take a solid 3 months for things to start working and probably 6 for them to be clockwork. Learn as you go. Give it time. And give yourself grace. I spend money every single month that I would probably take back, we all have impulse and emotion, but it's drastically lower than average. Trust the process.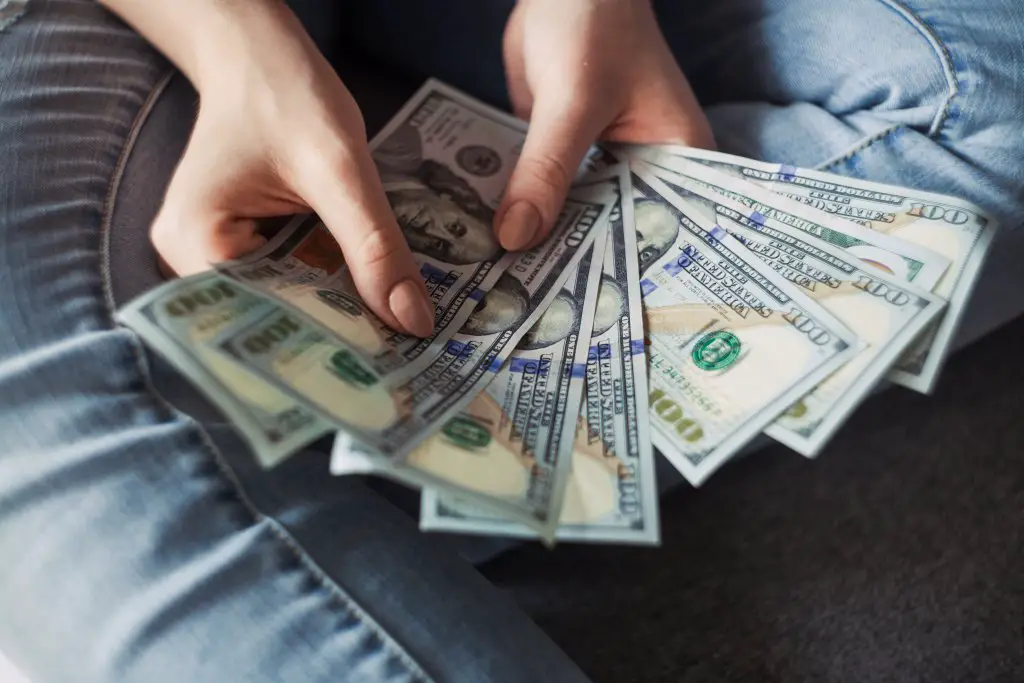 Bottom Line
You cannot budget effectively until you know what is coming in and what is going out. Knowing this information is going to keep you mindful and help keep you in control. And not only that but tracking your money often leaves you with the freedom to purchase what makes you happy in the long run, not what makes you happy on impulse.
If you made it this far, you either have a budget in place and this topic excites you (hi, mom) or you are interested in this and want to get started. If you're the latter, here is what to do starting now:
Take out your phone and open the Calculator App.
Add up your paychecks and any additional income for each month (if it fluctuates, just start with this past month).
Figure out your 50/30/20 with the equations above and write it down either on your phone or on a piece of paper.
Pat yourself on the back. That's a huge step and at the very least, this will cross your mind while spending in the future. But that's not all…
Dig deeper. Figure out your line items as outlined above. Start making changes and holding yourself accountable.
AUTOMATE: Have it set up that money is automatically transferred to different accounts without you having to lift a finger. Without automation, you are much more likely to fail at a budget. More below.
Doing everything you just read has helped me not only understand money better but enjoy my life better. I do so many things that I love and rarely feel overwhelmed about money. At the end of the day, money is a tool and should not completely control your life. You either control it, or it controls you.
WHAT'S NEXT?
The next part of this save to travel blog series will cover another tool, the Qapital app, and explain more about how I use it to work for me using automation. This is how I hold myself accountable and ensure my budget isn't just a random Excel file that I never open. If you're the person who understands a budget, just has a hard time sticking to it, stay tuned.
The following parts will be areas I save money that most people do not. Start and focus on this, Part 1: A Simple Budget. But they will all come in handy and eventually all work in tandem. Until then…happy budgeting.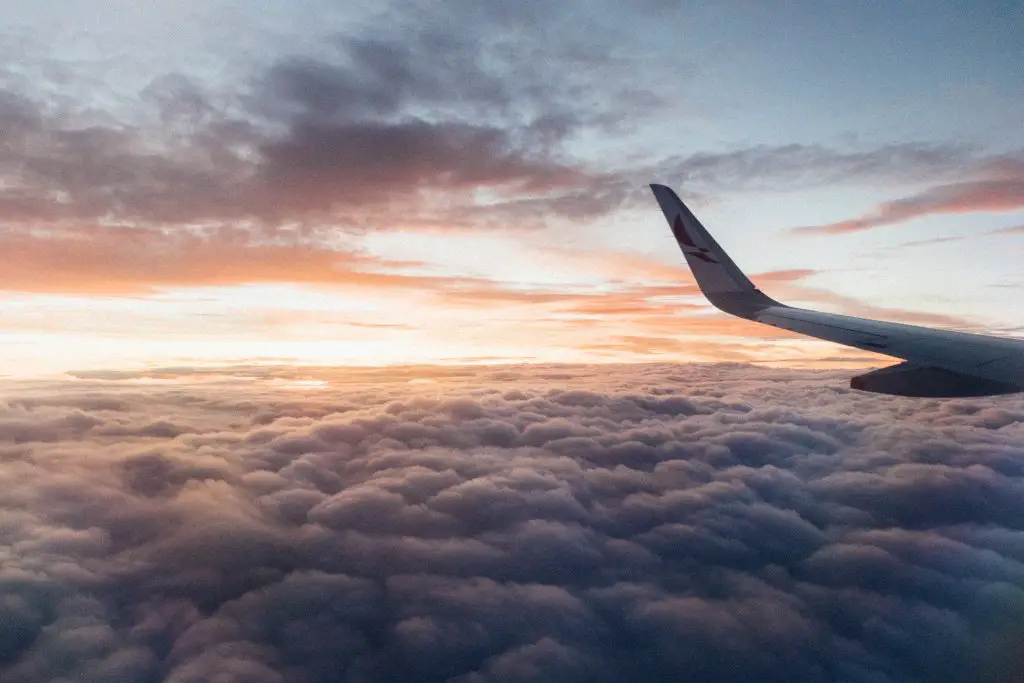 If you're looking for more information, I recommend the book The Latte Factor: Why You Don't Have to Be Rich to Live Rich by David Bach.