When you think of Aruba, you likely think of beaches, palm trees or "Aruba, Jamaica, ooo I wanna take ya" sang to a swaying tune—shoutout to the Beach Boys. All of which are included (or sang) on the little island, but do not make it up in its entirety. All it takes is an Aruba jeep tour to understand. Where there are methodical aqua waves hitting soft wide sand, and lounge chairs positioned to look into them, there are also waves of rage whose sense of anger keep you from going too close but positioning your jeep to keep your eyes locked in.
Your All-Day Adventure
The east and windward side of the 69.08 square mile island is full of rocky cliffs, natural bridges, caves, and roaring waters. It's decorated with cactus, roads made up of concrete blocks, and dusty air. Explorers, thrill-seekers, adventurers, and the curious flock to Arikok National Park and beyond to experience Aruba's natural beauty. The east side is home to many hidden gems.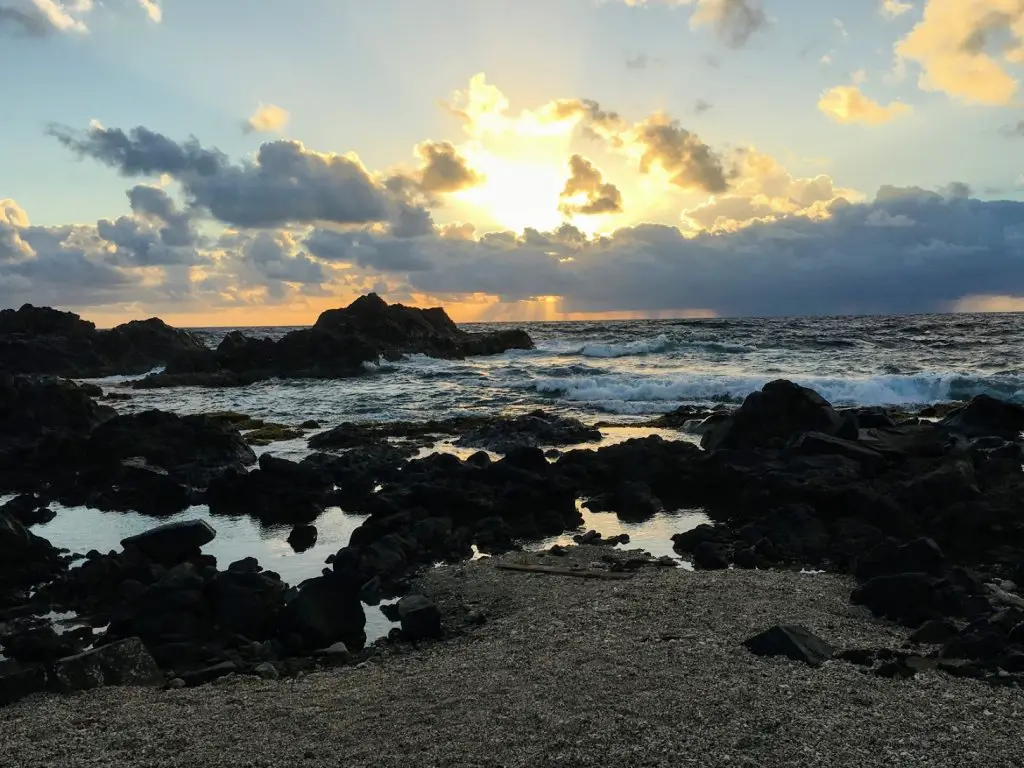 As easy as it is to get stuck in a lounge chair drinking umbrella drinks on the beach, it is widely recommended that you rent your own jeep or schedule a tour to experience this side of the island. If you decide to be your own tour-guide (which I recommend), follow this Aruba Jeep Tour itinerary to ensure a fun and adventurous day.
Before Your Trip
Rent a Jeep or UTV; both are great options. With a jeep, you get less of the loud motor noise which by the end of the day can get irritating, and makes it tougher to talk with your travel buddies. Though with a UTV, it feels less bumpy with the great suspension and gives a more authentic, off-roading feel. Note: This trip CANNOT be done in a car.
The UTV on the right is from Offroad Evolution Rental & Tours Aruba. For a full day, a two-seater is $240, four-seater is $280, and six-seater is $350. They were a great and helpful company, bringing the UTV to our hotel and giving us a pass for returning a little late! The jeep was rented through Aruba Royal Car Rental. For a newer model, it will cost around $175 for a full day and can be driven to your hotel on the day you choose.
Pack a Cooler; what is an off-roading adventure without a few beers? Not near as much fun. And if you have beer, you need snacks! Make a few sandwiches and bring chips or pretzels to hold you over until you come across restaurants – remember, you're cruising around the desert so they are few and far between. Also, bottles of water might come in handy too…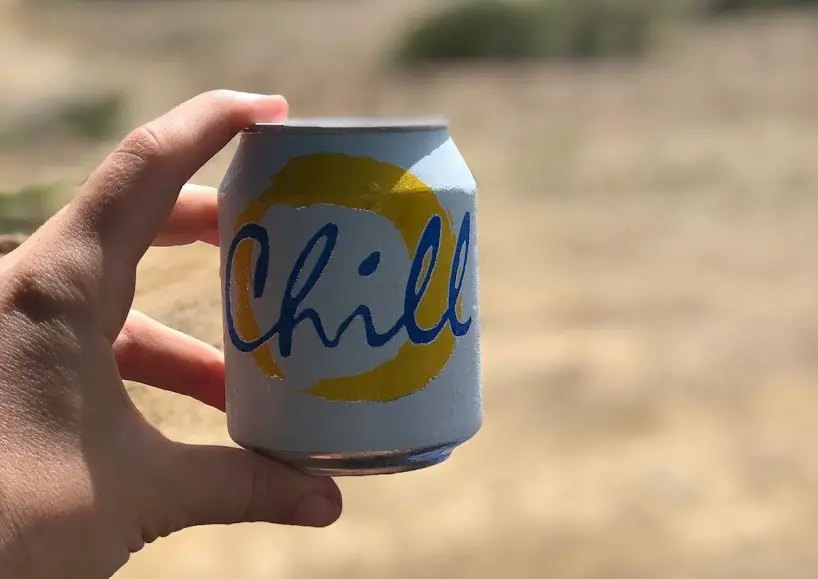 What to Wear; stick with athletic wear. A tank top and shorts with flip-flops is perfect. Wear your swimsuit underneath. If you are nervous about walking on rocky terrain, bring along a pair of tennis shoes. And bring a hat at your own risk—it's windy!
Fill Your Backpack;
Towel; for the Natural Pool and any beach stops
Sunscreen; the wind may keep you cool but this is the desert land and an open-air Jeep isn't forgiving when it comes to the heat of the sun
Camera; there are one-of-a-kind photos you won't want to miss
Wallet; access into Arikok Natural Park is $11 per person. There will also be a few bars and restaurant options along your journey
Grab a Map; I've included one below, but your rental service should provide you with one. You can also save a map to your camera roll or ask the front desk.
Toilet Paper; there are a few restrooms along the way—but when you gotta go, you gotta go!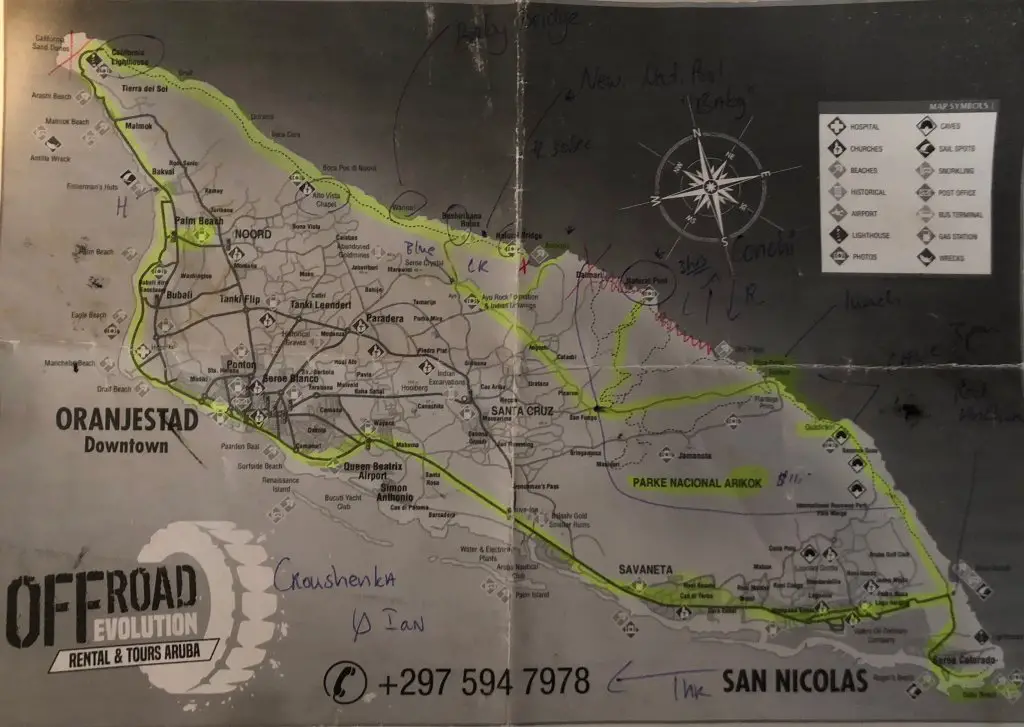 Aruba Jeep Tour Itinerary
Assuming your Aruba jeep tour will start on the west side of the island (where all the low and high-rise hotels are located), start making your way north. I recommend getting an early start, no later than 9:00 A.M. It will take the whole day to make a number of stops and you don't want to be rushed.
California Lighthouse
As one of Aruba's scenic trademarks, construction of the lighthouse goes back to 1914 and is named after a sunken ship near shore, the S.S. California. With water out in the distance and sand dunes and cactus in between, come to take in gorgeous views of the island. If you're interested, you can take a tour for $8 though I see this as more of a quick stop for pictures. There are also small snacks, drinks, and trinkets for sale. 
Alto Visto Chapel
Once you're finished at the California Lighthouse, start making your way to the east edge of the island where you will see the raging waves and dirt roads begin. I don't consider the chapel a "must-do" but if you're ready to get out of the jeep for a few minutes, have it on your list to see everything, or just want to drink a beer without bouncing around, make a quick stop! (If church isn't in session, it's acceptable to drink beer……. ha)
Built in 1952, the bright yellow chapel is the site of the original Catholic Church from 1750. You can reach the destination by a winding road lined with white crosses.
Baby Bridge & Natural Bridge
Large waves paired with strong winds and limestone rock formed a number of natural bridges. First, you will run into Baby Bridge—the appetizer, if you will. At 25 feet, and only 3 feet above sea level, its name stands true but still makes for a great stop on your journey. It became more popular when, unexpectedly, the Natural Bridge collapsed in 2005 (yikes). It still remains one of the top island attractions.
There is no fee to visit the bridges, and there is a snack shop/restrooms ($1 fee) near the Natural Bridge. Once you hit these, backtrack slightly and start making your way to the entrance of Arikok National Park in San Fuego.

Arikok National Park
Now get ready for some true off-roading on your jeep tour in Aruba. The bouncing around in your seat is all worth it for the spectacular views and adventurous memories. Arikok National Park makes up 20% of the island. Surround yourself with dirt roads that kick back the dust, rocky cliffs amongst the desert land, little lizards as quick as a wink, and the Caribbean Sea crashing across the natural rock formations. There is a reason jeep/UTV tours and excursions are a popular recommendation on the island.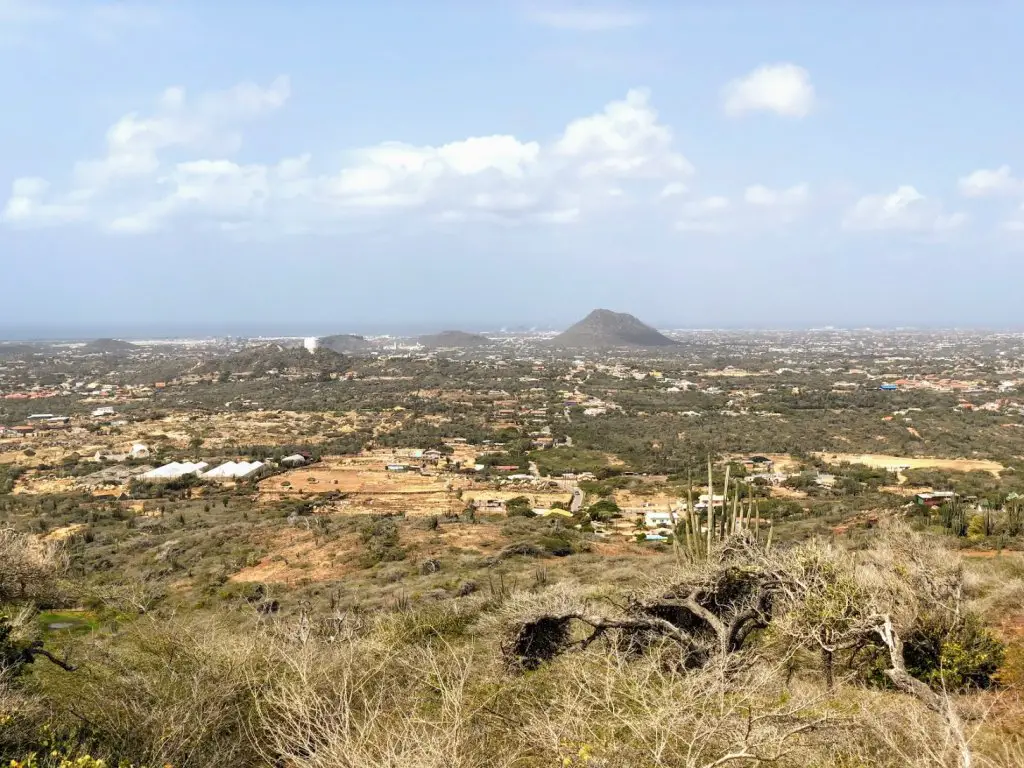 Once you get to the park's Visitor Center, you will pay $11 per person to enter, get your wristband, and you are free to roam the terrain. From here to the Natural Pool is 3.5 miles—keep in mind its takes a bit since you are not going fast.
Natural Pool; also known as "Conchi," this place is one of the most beautiful (and simply amazing!) places I have ever seen. Experience a swimming hole surrounded by massive rocks that protect you from rough waters. You will park above the Natural Pool and climb down the steps, bringing you to rocky sand and jaw-dropping views. Cross your fingers that you get here on a day when the waters are calm enough to swim. (There are days park employees will tell you not to swim, but feel free to if it looks safe. I've been in three times, two of which were told not to go in. There's no one patrolling and if it's not safe—you'll know. Trust me.) Tip: bring snorkel gear and check out all of the fish below you!
Boca Prins Beach + Bar; one of my favorite spots on the island. This restaurant serves some of the best tropical drinks. Enjoy some needed shade at this rustic, open-air bar and take in the sound of waves and wind. There is something serene about being the only establishment in the desert-area and overlooking the (what seems like) never-ending coastline.
Fontein Cave; While over in this area, check out the caves to explore the rock formations and ancient drawings of Arawak Indians. Note: if you are claustrophobic, you are going to be a little uncomfortable! You don't have to spend long here, but it's a cool place to check out at least once.
Fish Pool; need a pedicure? The fish got your back. Yes, you read that right. Outside the caves, follow a trail leading to an abandoned farmhouse where you will come up on a small bridge. Underneath are schools of fish ready to feast on your feet! Dip your toes in and watch the little fish swarm around you, nibbling on any skin that needs removing—it doesn't hurt, but it does tickle.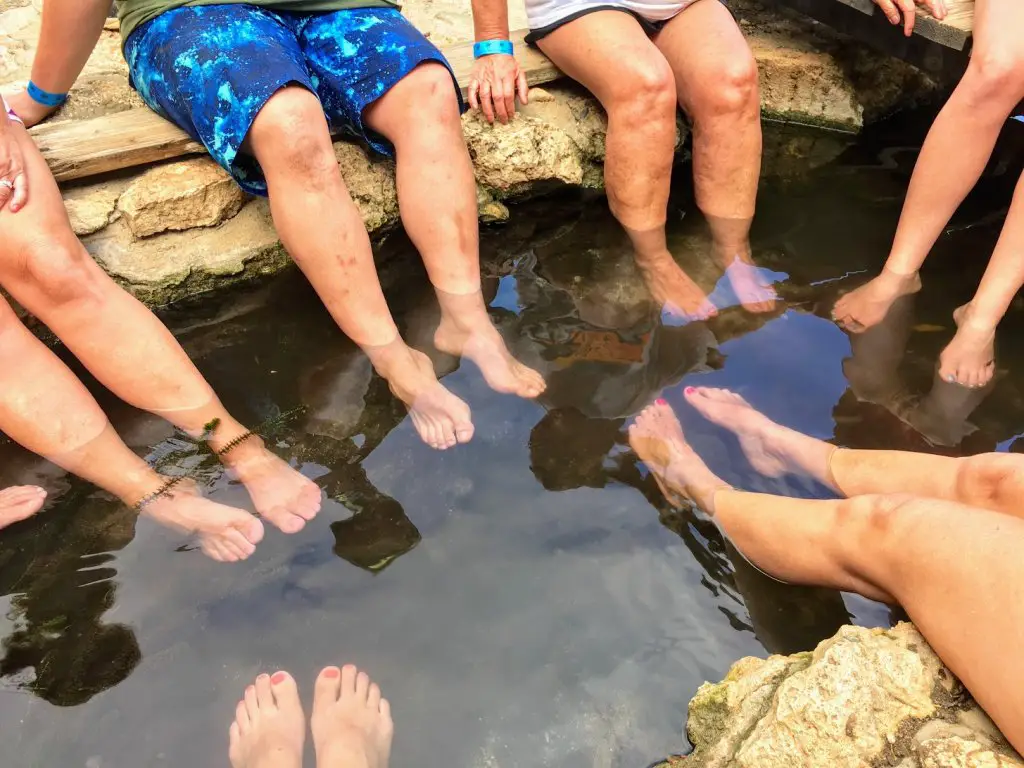 Boca Grandi Kite Surfing Beach
After exploring Arikok National Park, it will be time to greet civilization again. But this doesn't end your jeep tour. As you continue to make your way south, don't leave out Boca Grandi. Though this beach isn't one with lounge chairs, palapas, and tropical drinks, it's one where you will enjoy the tranquility of mother nature's work. It is interesting that a place full of strong waves pushing you back towards shore has the capability to make you feel at such peace.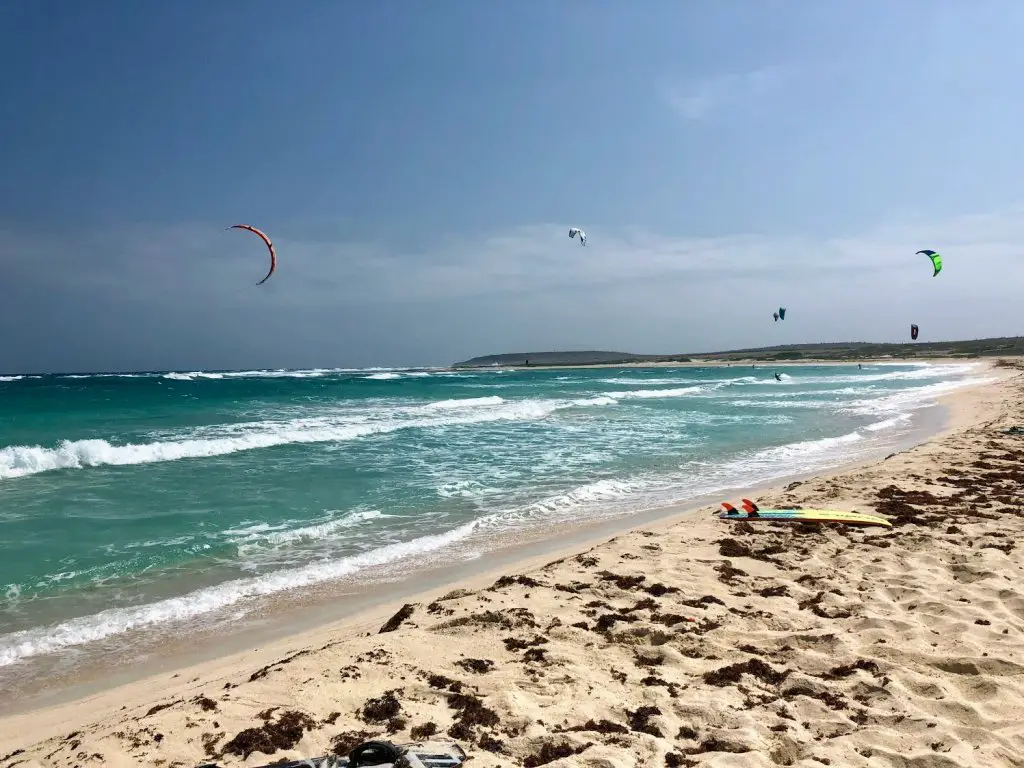 You will likely share this beach with no more than 8 people—not counting the kite surfers showing off their skills. From shore, look out into the white caps forming from the dark blue water, with colorful kites sailing above. From the ocean, feel the rush of salt water as your body lets loose into the ocean waves.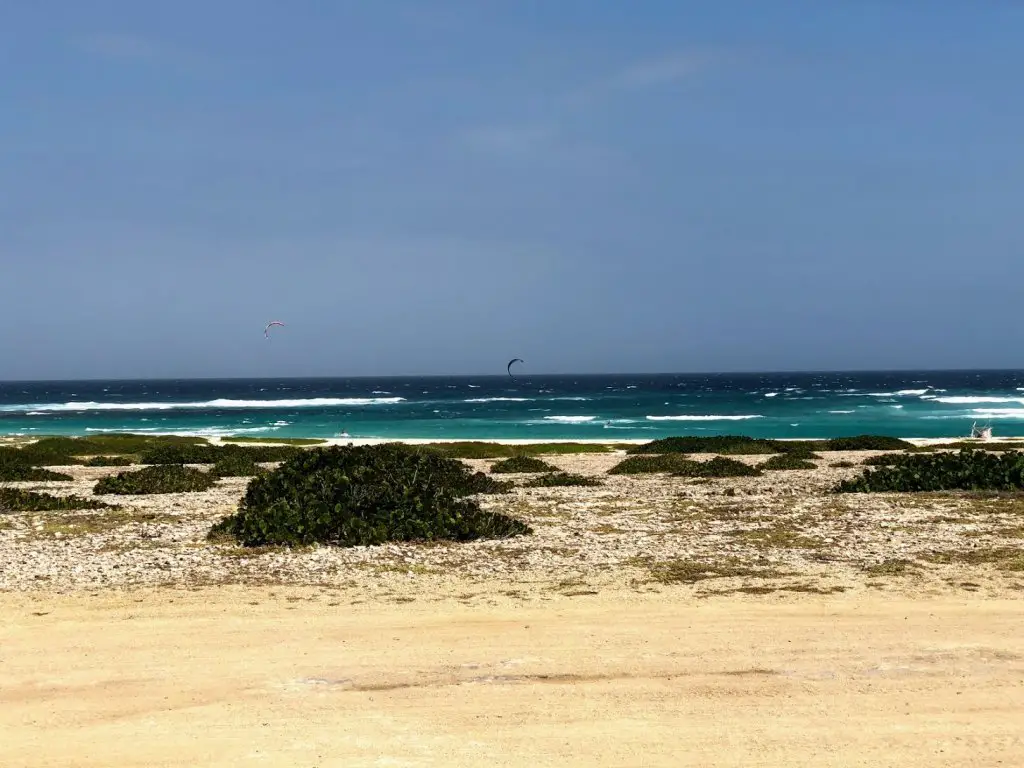 This is my favorite stop of the day. Jump in the ocean and experience the waves. Come out and enjoy a beer where you feel like you've found a hidden gem and no one could find you if they tried. Finish it off with an afternoon catnap in the sand before hopping back into the jeep. Note: there are no restrooms, drinks, or food here. Find more information on this beach, and others on the island, over atBeach Guide: Aruba.
Baby Beach
You cooled off, took a little snooze, and fed the donkey's a few chips as you were leaving Boca Grandi (they're friendly). And now, you're ready for more on your Aruba jeep tour. Hopefully…because there is no shortage of fun at Baby Beach! And you're only about 30 minutes from "home."
Come meet your new favorite bartenders, enjoy the water more comparable to a bath than a wave pool, and enjoy this half-moon lagoon on the southern tip of Aruba. The shallow waters make it a perfect spot for families and everyone can enjoy the snorkeling, shaded bar area, and Flintstone-themed fun. I would recommend eating here if it weren't for my final stop…
Zeerover's
Finish off your day with a locals experience. About 15 minutes north of Baby Beach is a fresh, inexpensive, casual seafood restaurant right on the water. Did I mention fresh? The seafood was caught that morning so be prepared for the catch of the day. Order your fish at the counter along with large shrimp you will peel yourself, fries, onions, plantain, and tartar sauce.  Once you get your number, take a seat at a wooden picnic table, and wait for your food to be served—all in one big bowl. Time to dig in. Note: Cash only. Tip: They have a great island hot sauce!
That's going to end your day when you are likely very full and therefore, very tired. Drive back the remaining 15 minutes or so and crawl into bed—you've earned it.
Off-Roading Tips
It is okay to get lost! You're going to see a ton of other tours and explorers around who can help you navigate if needed.
Take your time; prepare to be out there all day. Rarely are you driving fast and there is so much to see.
Take tons of photos; It's tough to explain some of these experiences. Make sure to have a camera to show your friends.
Don't be hungover; I won't mention if this tip is from experience or not, but it's very hot, very bumpy, and requires a decent amount of energy.
I recommend a jeep tour in Aruba whether you are spending a long weekend or a month on the island. There are natural wonders to see and fun memories to make among the striking landscapes unlike anywhere else.
Check out more on Aruba in Backpack Goes to the Island: Aruba. Get more information on restaurants and additional fun experiences.