ARUBA IS: EXCEPTIONAL
One Happy Island. A place of beauty, joy, fun, and adventure. A destination that will wash away your worries in the ocean breeze, warm you up in the radiant sun, and embrace you with love and smiling faces. It is nothing short of a Caribbean dream; a place you always feel welcome. And a place you never want to leave.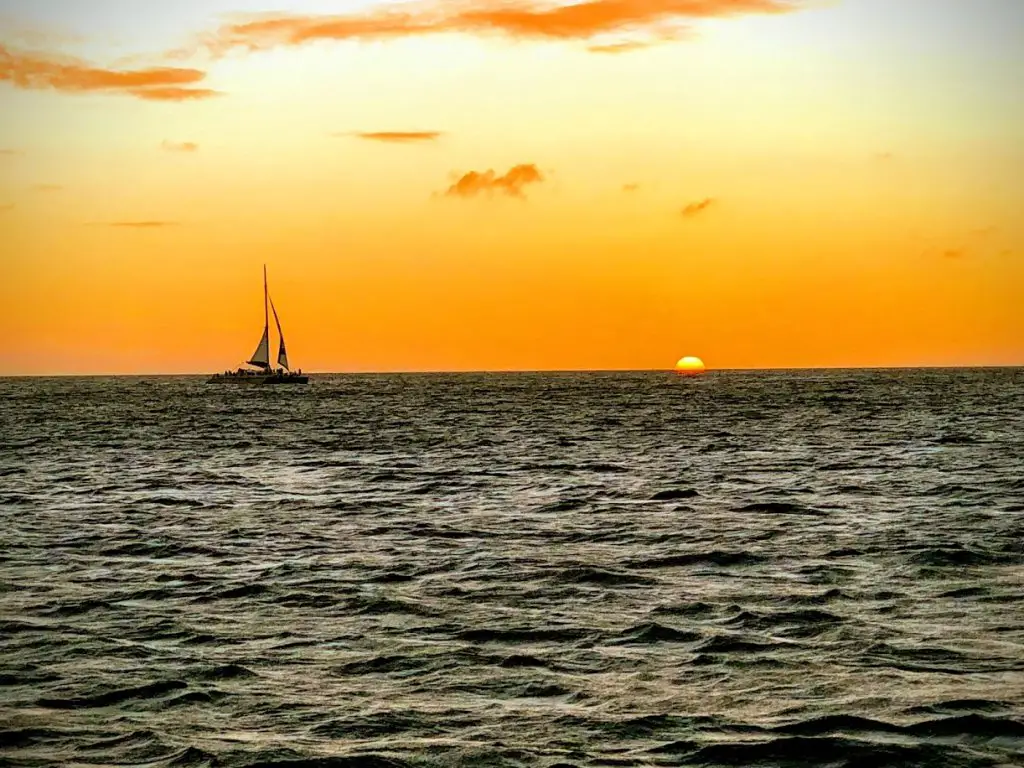 Aruba is the sound of both calm and raging waves. The smell of salty ocean air. The sight of palm trees dancing in the wind. The touch of soft white sand. And the taste of fresh, flaky grouper from the sea. At the same time, it's letting go of a rope swing and plunging into the ocean, taking on an off-roading jeep excursion, feeding the donkey's, and drinking Aruba Ariba's.
Head to where boring's not an option. Friends are everywhere. And good food is always just around the corner. The nickname One Happy Island is not by mistake.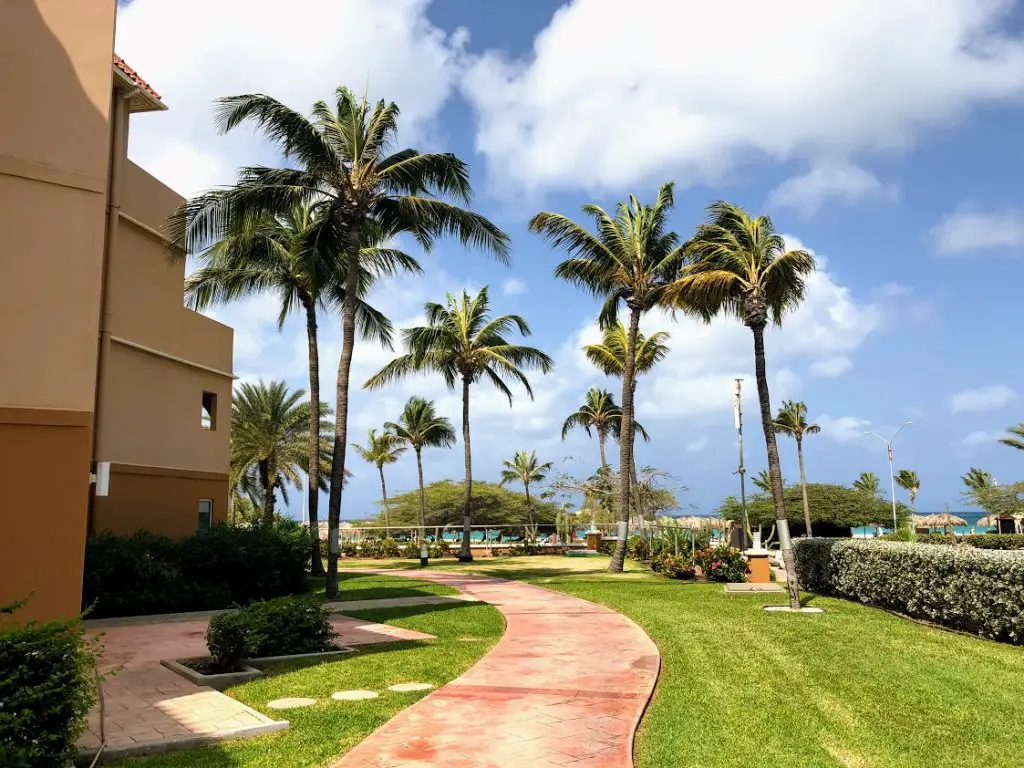 BEST EXPERIENCE
Island Jeep Adventure; An Aruba Must-Do. Take a day away from the calm, relaxing, beach-life (I promise, it's worth it) and experience the rocky, dry, adventurous side. Hit Aritok National Park and take a swim in the Natural Pool, a swimming hole surrounded by massive rocks that protect you from rough waters.
Check out Natural Bridges and caves, stop at Boca Prins Bar & Restuarnt for a tropical drink, and spend time meandering through the rocky desert. (Bring beer!) You can rent your own jeep for the day or there are a number of tour guide options available in large or small groups. I would recommend one of these for first-timers.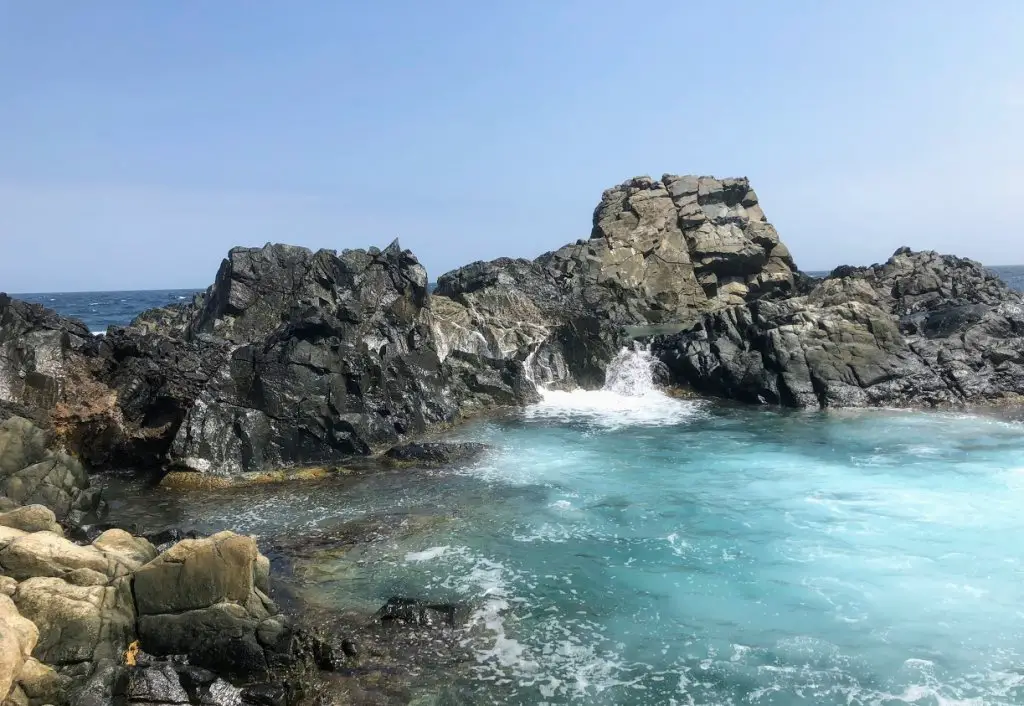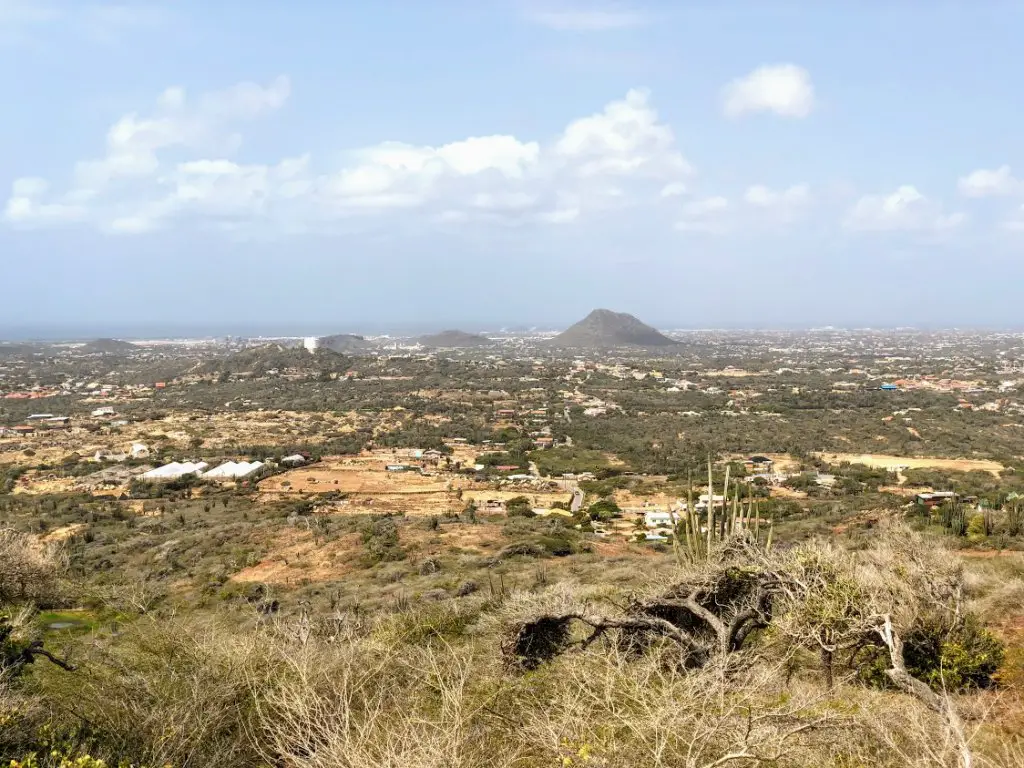 If you are out on your own, continue your day by heading south to Boca Grandi Kite Surfing Beach. Jump into the rough (though perfectly safe) waters and be transported to when you were a kid enjoying a wave pool.
Make your way to Baby Beach with a stop at Rum Reef Cocktail Bar & Grill to grab a drink and take a dip in an infinity pool overlooking the turquoise waters. And don't forget to explore the city of San Nicolas. More coming soon in Backpack Goes Jeepin': Aruba.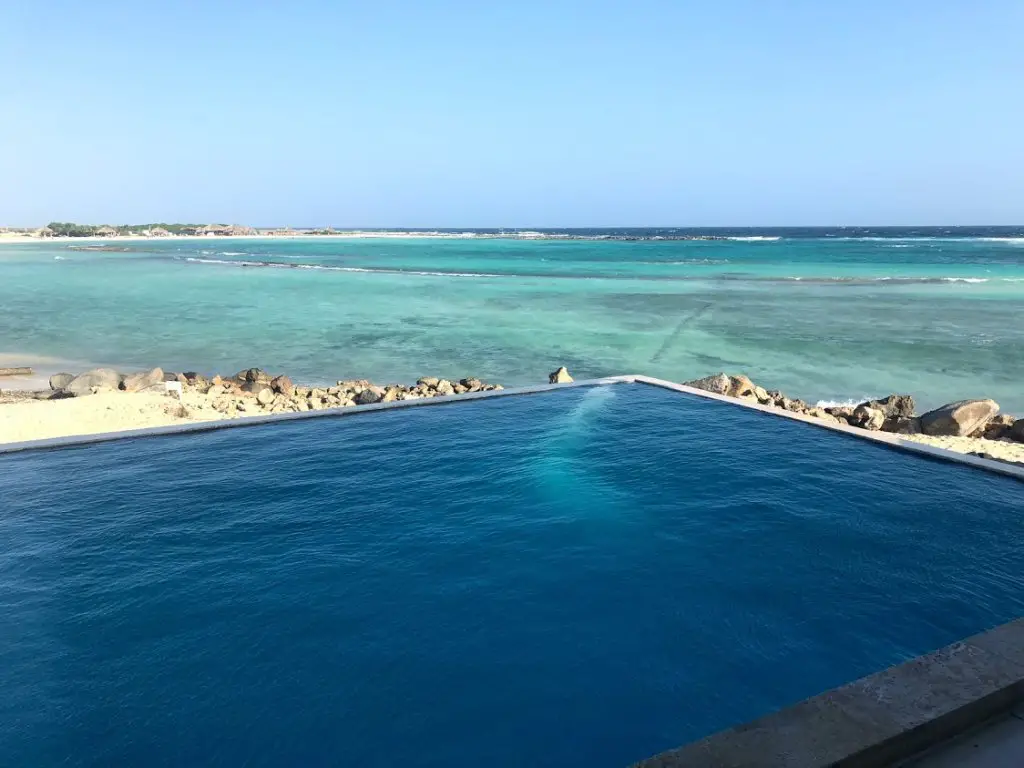 HONORABLE MENTIONS
Catamaran Boat Cruise; Looking to get out on the water? Have it on your list to snorkel? Want to party Caribbean-style? Here's your answer! Book a 3-hour boat cruise and you won't be disappointed. Make a couple stops – ever seen a sunken ship? – and cruise around (drinks included!) while enjoying the Arubian coastline and sunshine. It's the perfect place to meet new friends, take your best photos, and get the party started – don't forget to rope swing!
Tip: Well drinks are included. And though each first-mate is a fantastic bartender, feel free to bring your own cooler if beer is your jam (or if you are worried about the rail vodka hangover.) Nobody minds!
Arashi Beach; 80 and sunny with a breeze. Every day is beach day in Aruba. (Seriously…every day). And while Eagle Beach, Palm Beach, and Baby Beach get a lot of hype (for good reason), I think Arashi Beach is the most underrated. Located on the northern tip of the island, look one way to the mild, aqua-green waves hitting the sugar white sand as sailboats cruise by. And then turn around to see the California Lighthouse in the distance.
Arashi Beach brings together the locals, kitesurfers, families, and partiers. The beach is complete with palapa's and umbrellas with lounge chairs and offers a fun bar with buckets of beer, tropical drinks, and beach snacks. I'll give a full breakdown of all the beaches mentioned in Beach Guide: Aruba.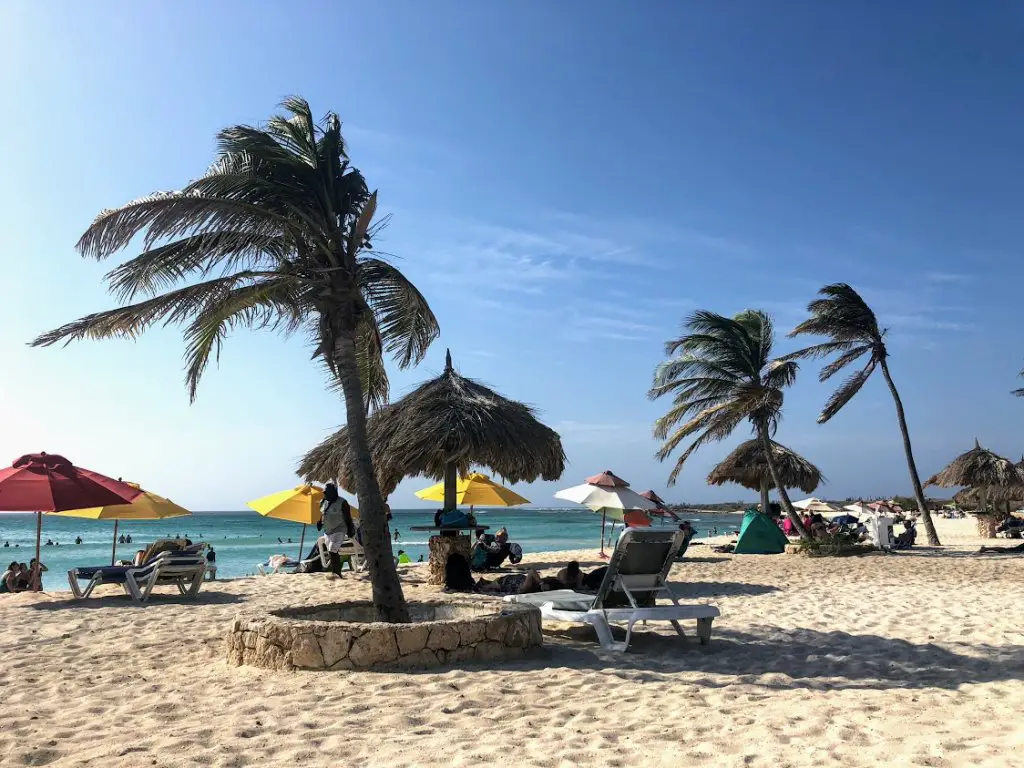 Local Store; Come for the Boom Boom Wings and a beer. Stay for the energetic, fun, happy vibe. Dive bar meets brewery at this spot. Lively yet chill with a wide range of craft beer and delicious food. It's the perfect hang out to meet locals, watch a game, and have a good time. I'll be back next year for what was voted the #1 Burger in Aruba.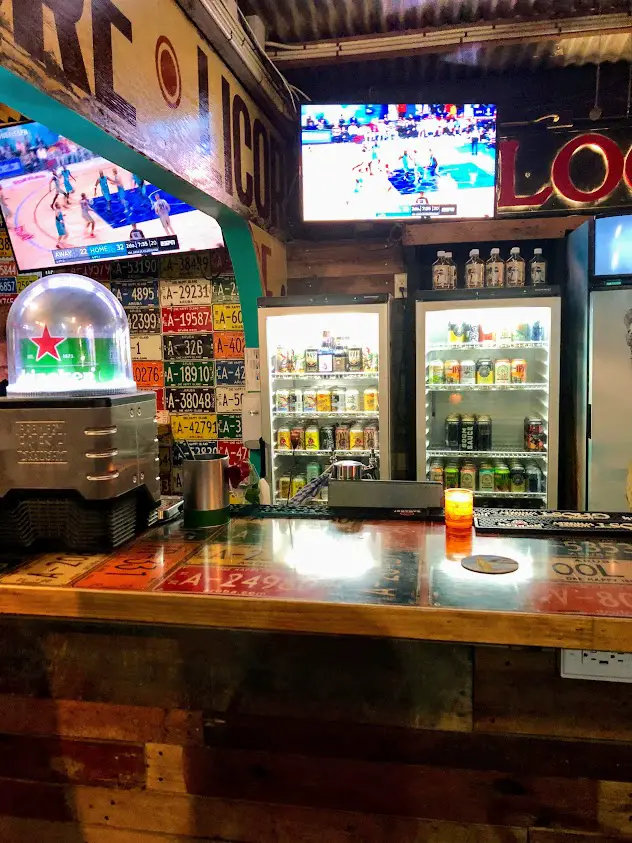 BEST MEALS
Bingo Cafe & Restaurant; A welcoming and relaxed Dutch-owned restaurant. Located inland from the south end of Palm Beach, it's the perfect place for two to sit at the bar or a whole party in the main seating area. A darker ambiance with both large overhanging and string lights, it's a place you can dress semiformal, though not feel pressure to – casual is fine. They have fantastic cocktails, so start with a lemon drop or espresso martini. Main courses come in small or large portion options and you can't go wrong with steak and/or seafood. Cap off your great dinner with a cappuccino or shot of Schrobbeller.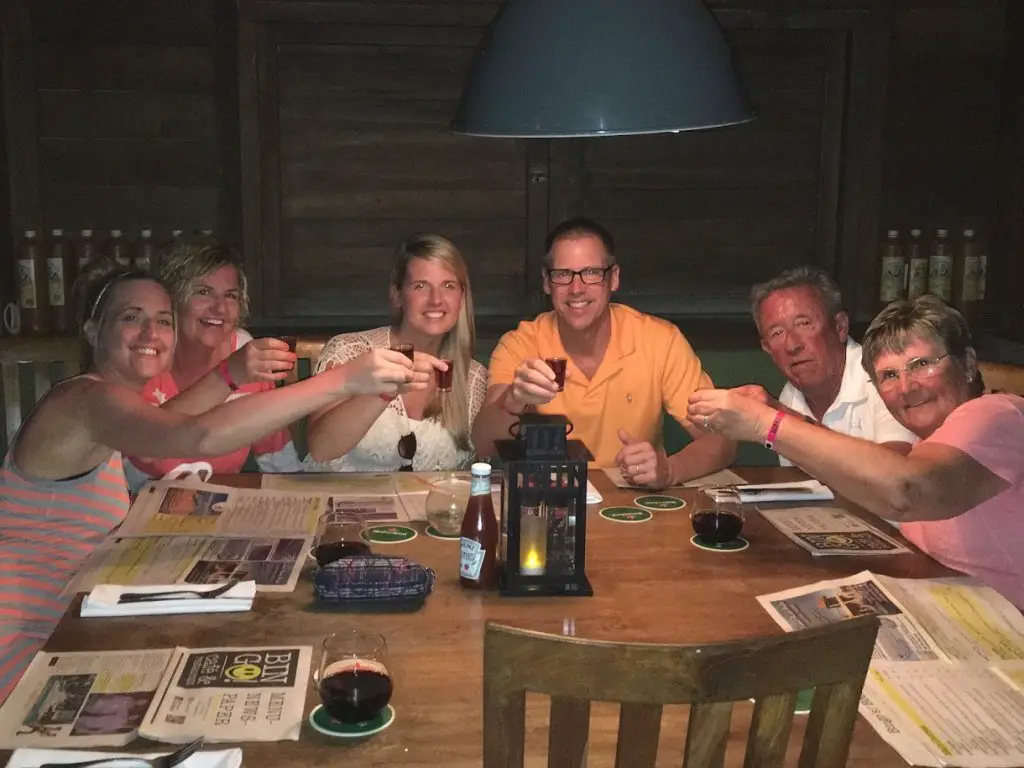 Aruba is full of fantastic food. It serves some of the best, most fresh seafood and they can cook a steak to perfection. You will soon find more island eating/partying tips in Food & Drinks: Aruba.
$FREE.99
Aruba is an expensive island, and free is not a word tossed around too frequently. If you're thinking about traveling here, definitely check my 5 Ways to Save Money for Your Next Trip post because you will need some cash. Not much is made locally, forcing everything to be imported to the island. Expect high food and drink prices. Tip: Balashi is Aruba's beer, so stick to that or Chill, another beer of theirs, if you are looking to save a few dollars. Also, a lot of places offer 2-for-1 happy hour's that are a must for not breaking the bank.
Beaches; Of course, you can head to most beaches with your own towel and hang out for the day. Walk the shore, enjoy the sun and scenery, and get yourself a tan.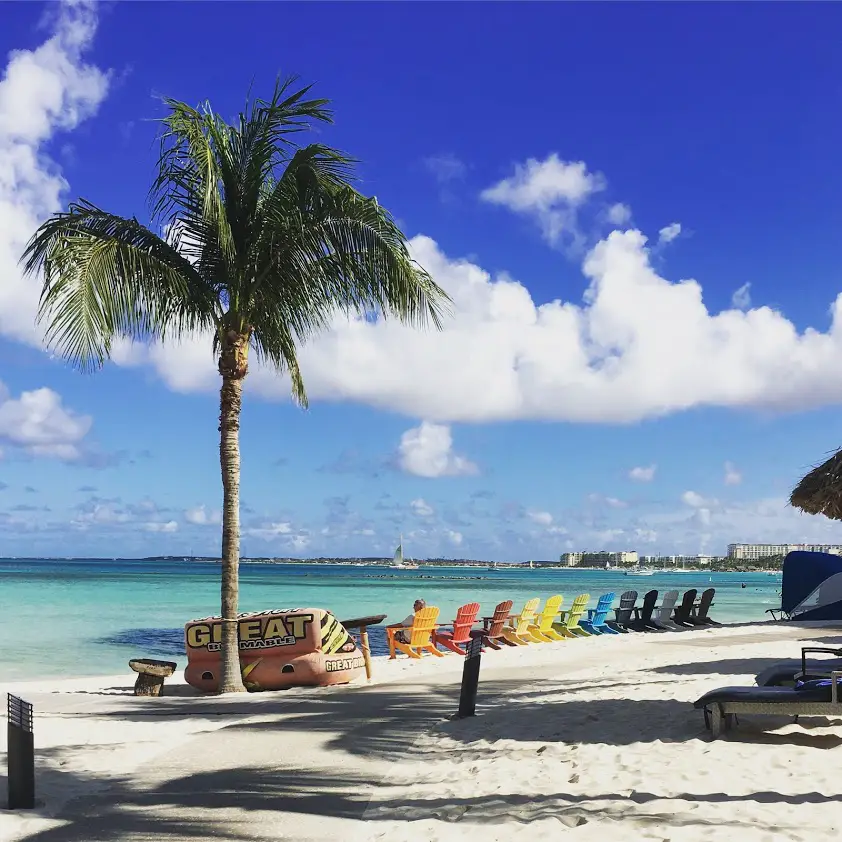 WHAT I'D SKIP
Purchasing a plane ticket home; That's all I can think of…besides maybe not going to Hooter's where most people will send you to find a game on TV. (See Local Store above). No chain resutaturants on vacation.
ARUBA TIPS
Explore the Island; There is plenty of adventure on the island, and it's meant to be explored. It may be easy to stick to your resort's pool and the beach out front, but I strongly recommend leaving your area. Aruba is one of the safest islands in the Caribbean and there is much to see. Make a trip to one of the relaxing beaches or the California lighthouse on the northern tip. Embark on the dry, cactus-filled, rough-water east side in an off-roading adventure. Tour San Nicolas on the southern tip. And wind down on the gorgeous white sand, calm aqua blue water beaches on the west side of the island. The Downtown area is also full of bars, restaurants, and shopping that will make for a fun day.
It's Small; It may seem daunting to explore all areas of the island, but keep in mind that it's only slightly bigger than Minneapolis-St. Paul in terms of square miles. A 7-day trip gives you plenty of time to hop around to different spots. Learn to kitesurf, head out deep-sea fishing, jump into the natural pool, and meet as many locals as you can.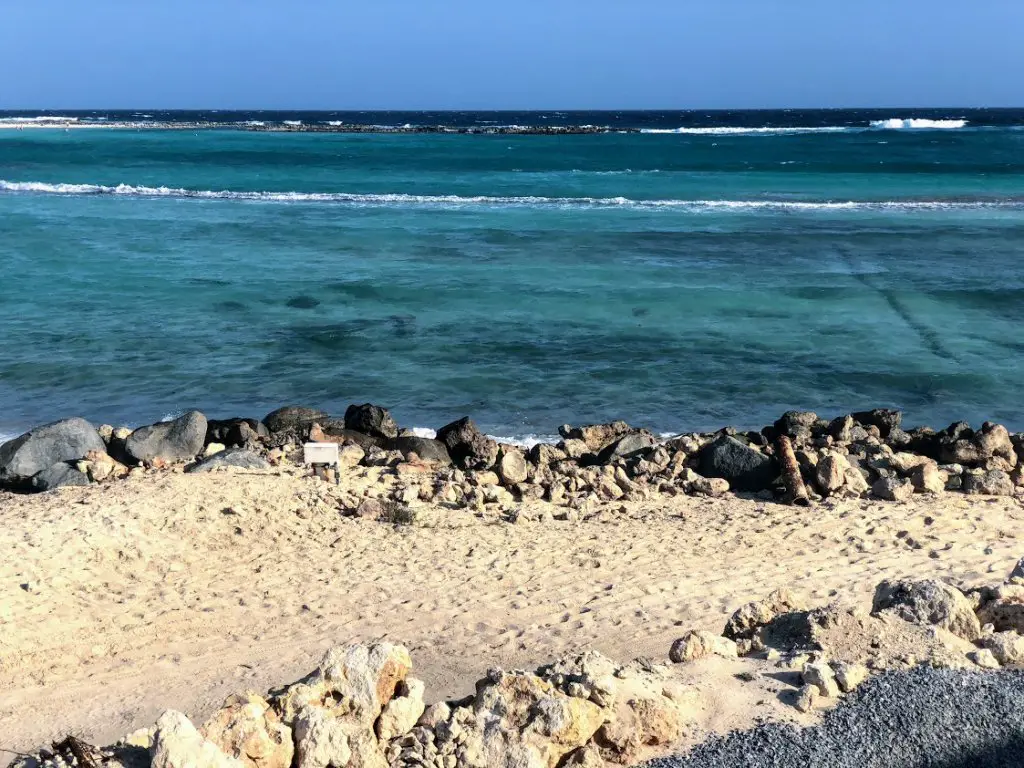 It Will Be Windy; Though your freshly straightened hair is going to end up in a ponytail, and your towel is going whip around like clothes on the clothesline, you will appreciate the wind. The length of California is how close to the equator you will be. And each day is consistent sunshine with 80-84 degree temperatures. Tropical indeed, and enjoy the breeze that will run through your hair and across your face.
Invest in Quality Sunscreen; What I said above applies here as well. Use a higher-SPF than normal, bring a hat, and drink your water. (Tip: drinking water is perfectly safe to guzzle in Aruba).
Gambling is Legal; Blackjack, roulette, craps, poker…test your luck while you visit and hit up one of the casinos. They are located at any major resort and you'll be served drinks as you play. If you are looking to sports bet, head to the Riu.
Pay in U.S. Dollars; No need to worry about exchanging money. Aruba does have its own currency (Florin) but U.S. dollars are widely accepted. One thing to be mindful of is that there are a number of places that do not accept American Express.
Casual Dress; Though it's fun to dress up on occasion, don't feel pressure to in Aruba. It's a very casual island where jean shorts and a tank top will never put you out of place. Plus…your hair is going to be all over the place anyway. I recommend saving your money on dresses and skirts and spending it on swimsuits – a typical day's attire!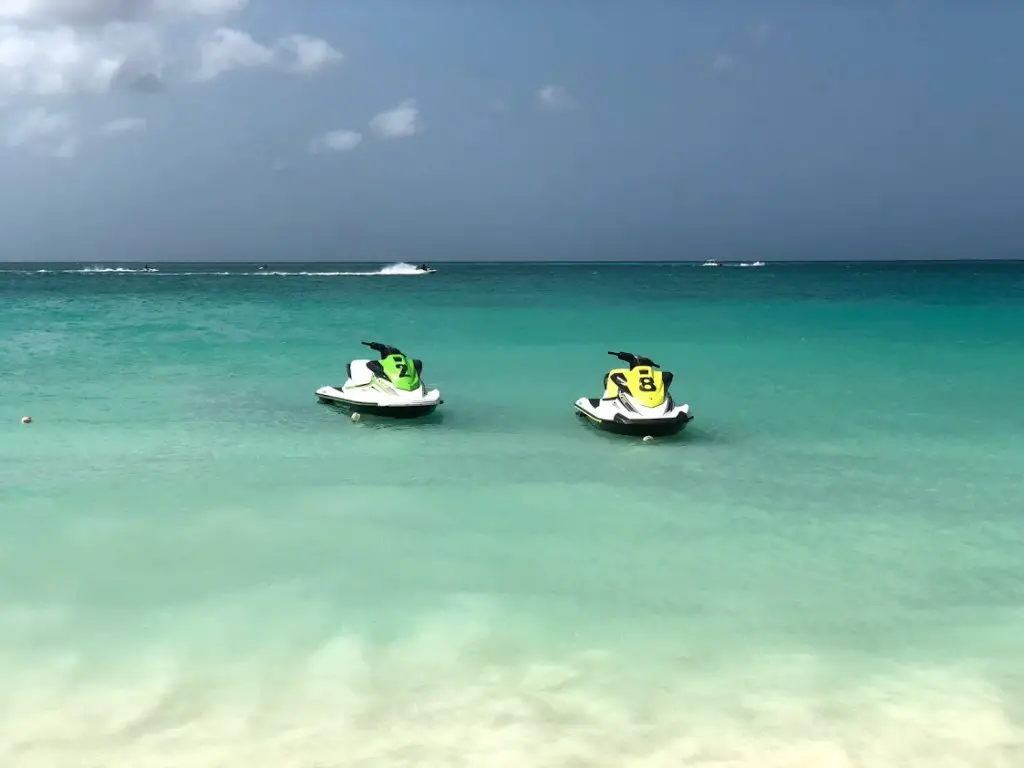 Would I Go Back?
The countdown is on.
Whether you come to relax or seek adventure, Aruba is perfect. And I recommend a mix of both to grasp the island in its entirety. It's colorful, vibrant, and nearly impossible to not be smiling. You are guaranteed perfect weather, where a 10-minute downpour is considered an extreme weather day before it goes back to 80 and sunny with a breeze.
The always happy, spunky locals are sure to have you contemplating why you don't choose to live island life. You will likely consider ways to make a living just in case you decide to stay forever. It's an experience of a lifetime and one I know you will not regret.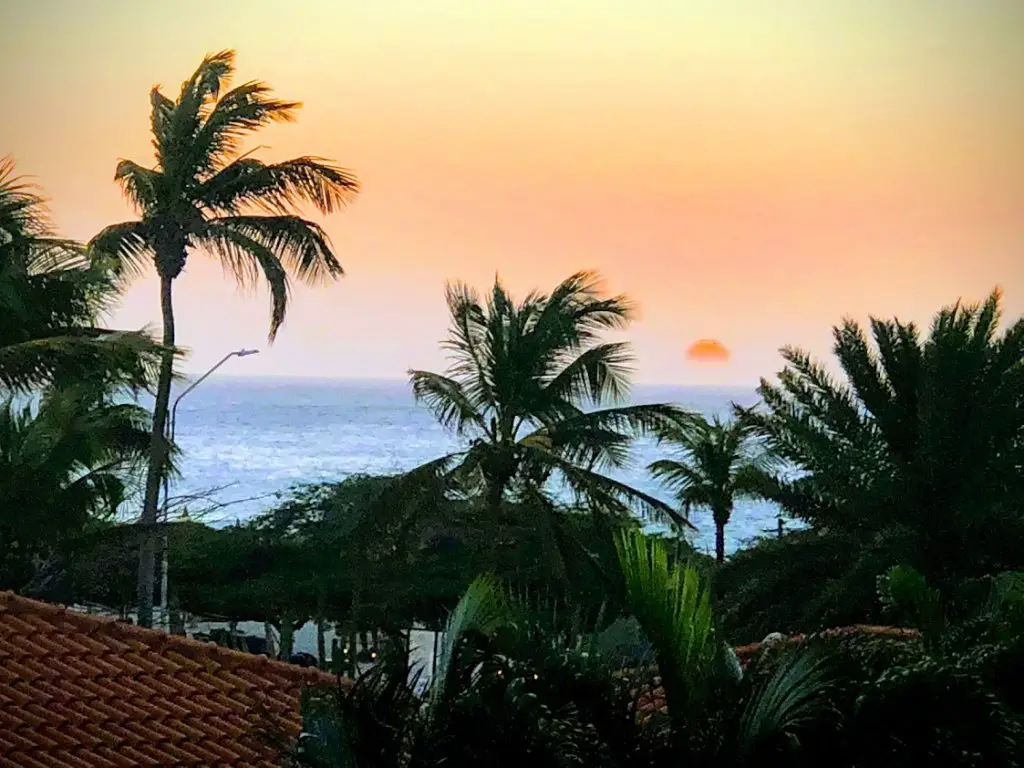 More Aruba questions? I've traveled to the island a total of four times and it's my favorite topic! Leave a comment or visit me on Little Blue Backpack Facebook.