Thinking about going to Aruba and wondering when the best time to go is based on weather, prices, crowds, and other factors? The month of February, though peak season (for good reason), is certainly a good time to go! Fantastic weather, endless activities and parties, and an escape from winter all make Aruba in February an enticing place to get away.
One of the ABC Islands and located off the coast of Venezuela, Aruba is an incredible place to visit ANY time of year. You will always have a great time. But what can you expect if you are planning a trip to Aruba in February? Let's get into all of the details.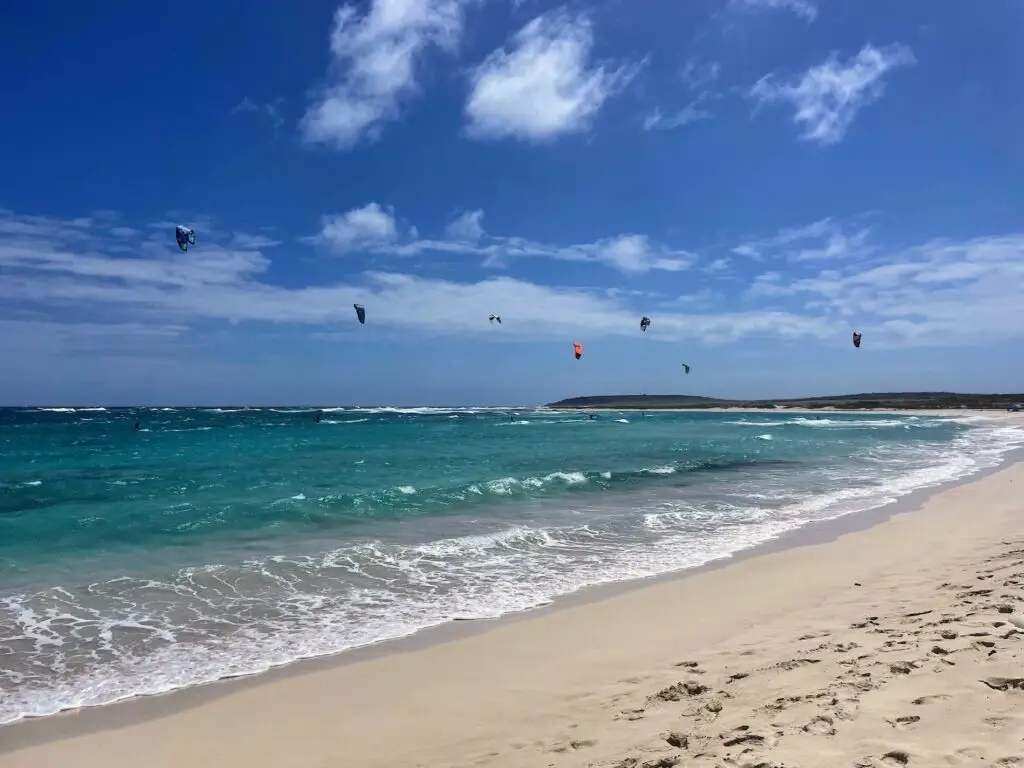 Popularity in February
Like other Caribbean islands or year-round warm destinations, February is considered to be within the busy season—December-April. Crowds will be heavier than at other times of the year as visitors from the east coast, midwest, and other cold weather areas escape the winter months for a Caribbean island getaway. Though do keep in mind that you will avoid the holiday crowds and spring break crowds.)
On one hand, you can take this as being overcrowded and expensive. But on the other, the popularity means it's a good month and time of year to visit because that's when it makes the most sense for the most people!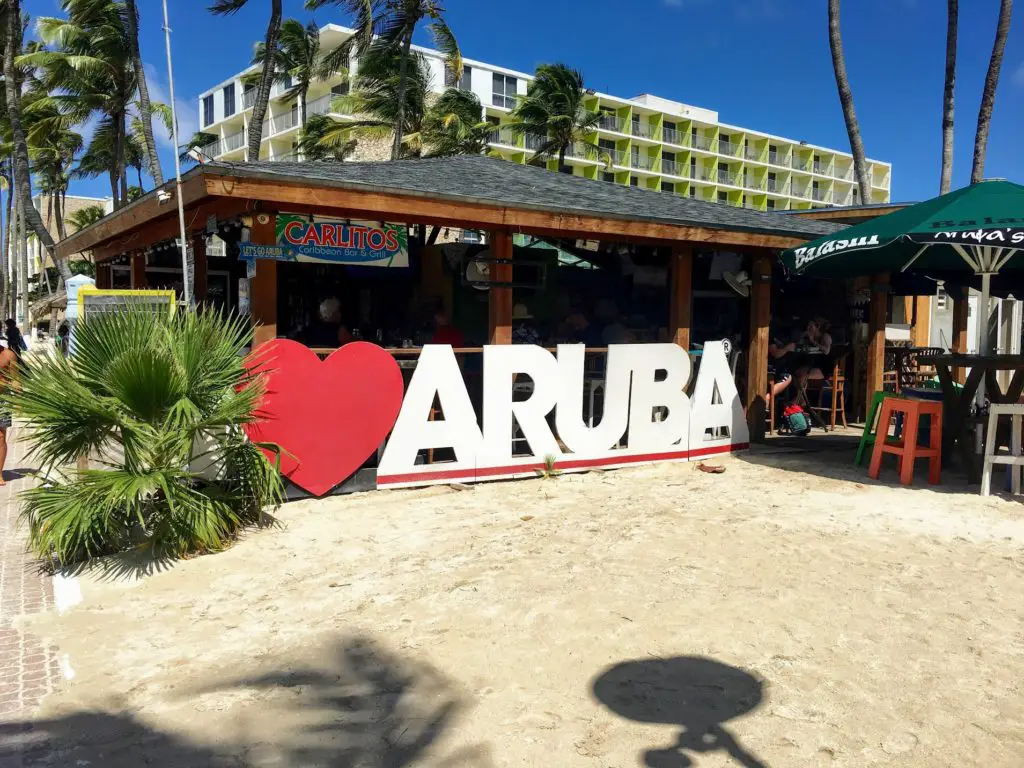 Aruba Weather in February
It's hard to complain when it comes to Aruba weather in February! The weather reports are typically consistent day in and day out with sunny days and minimal rain. Aruba really is warm year-round which is one of the many reasons it's the perfect destination to visit! The (very) consistent forecasts makes it very rare that you will ever lose out on a day in the sun due to bad weather! But to go into a little deeper…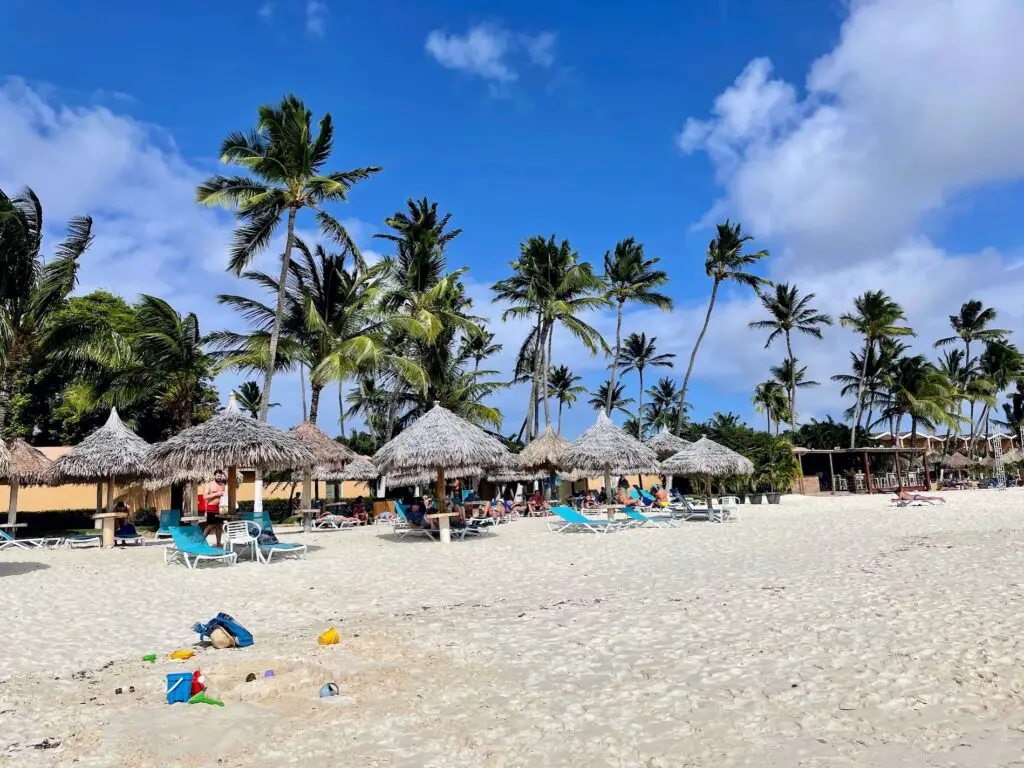 Average Temperature
The average high temperature in February is 86° F—and it's actually one of the "coolest months" ha. This time of year has very pleasant weather from sun-up to sun-down without the need for a long sleeve even in the nighttime. You can visit Aruba in February and rest assured that the weather forecast will be in your favor—assuming you enjoy hot weather, of course!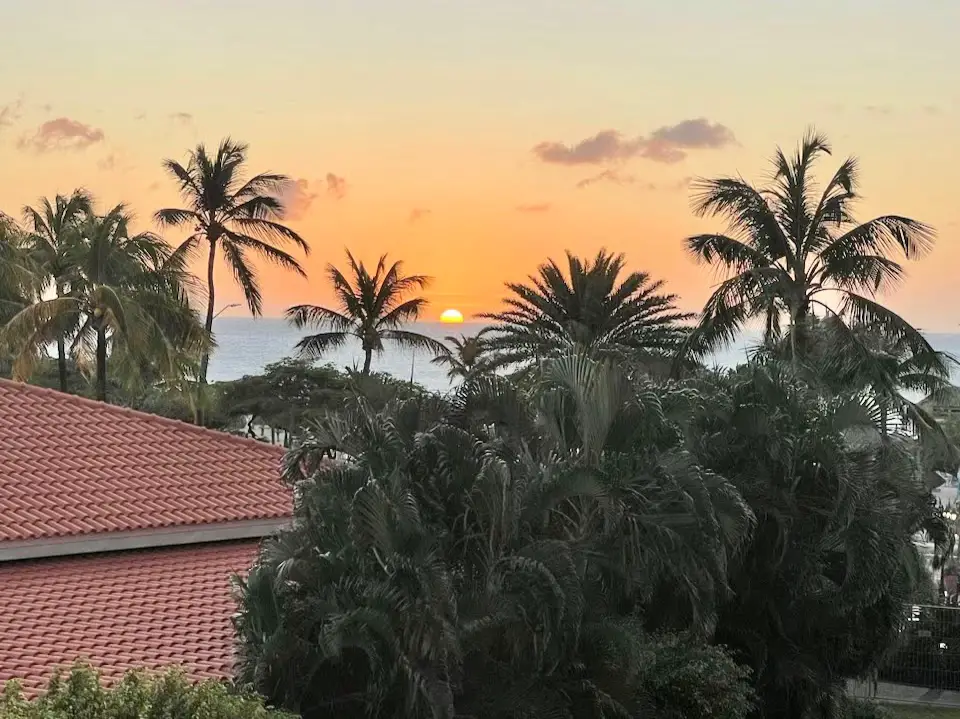 Wind
Aruba is windy whenever you visit! And honestly, you'll be thankful for it as it cools you down from the hot sun. Do keep in mind though that February is not quite as windy as the summer months. The average wind speed in February is 16 mph. Don't forget your hats, headbands, ponytails, clips, and a wide-brimmed hat!
TIP: Wear LOTS of sunscreen, even with the wind cooling you down! You're in direct sunlight and it's easy to. burn!
Rain & Tropical Storms
Aruba gets very little rain compared to other Caribbean islands. February is the end of the rainy season, so outside of some 5-minute long rain showers, you likely won't see much of it, especially the farther into February you get. The average rainfall total for February is only 1.5 inches and cloudy days, let alone rainy days, just aren't really a thing and it's overall a dry month.
And as for hurricanes, Aruba is outside of the hurricane belt which means you won't need to worry about it in February or any other time of year for that matter!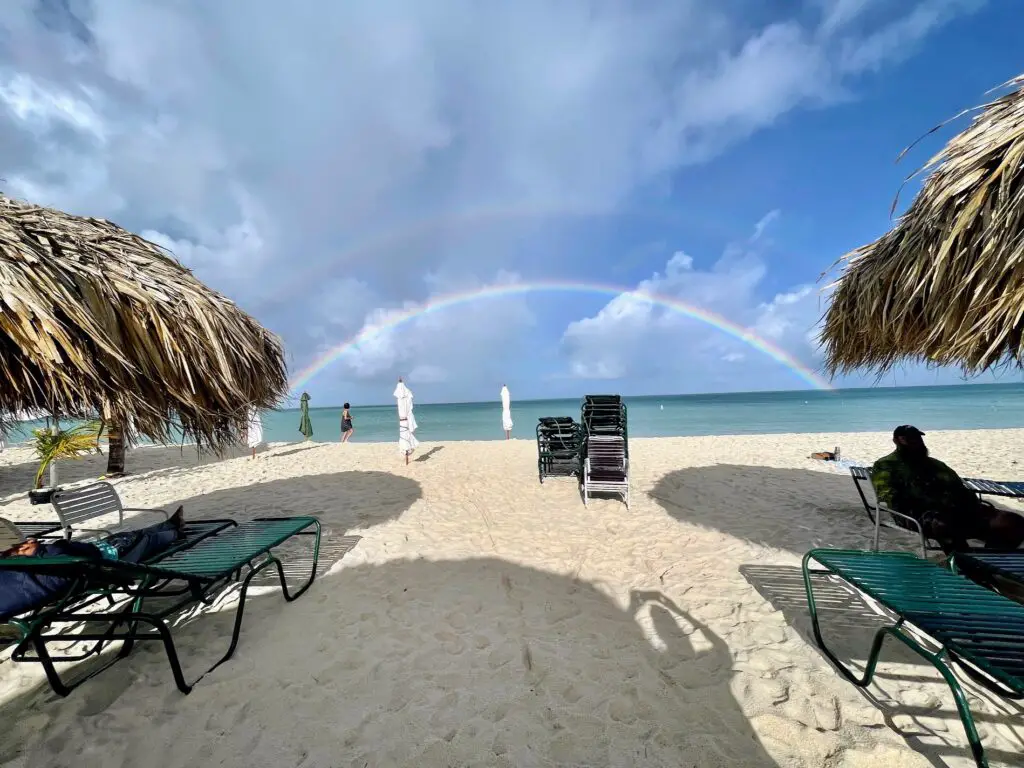 Aruba Water Temperature in February
The water temps are warm year-round and the average sea temperature in Aruba in February is 79° F which feels PERFECT! Any warmer and it wouldn't even feel good after laying in the hot sun for hours.
Aruba Prices in February
As far as "what to expect," understand that Aruba is NEVER cheap. Traveling to this destination takes some saving and planning whether you go in February or August. That said, February is not the cheapest month to take advantage of because, as mentioned, it's during the peak season. You will find higher hotel prices as well as flights.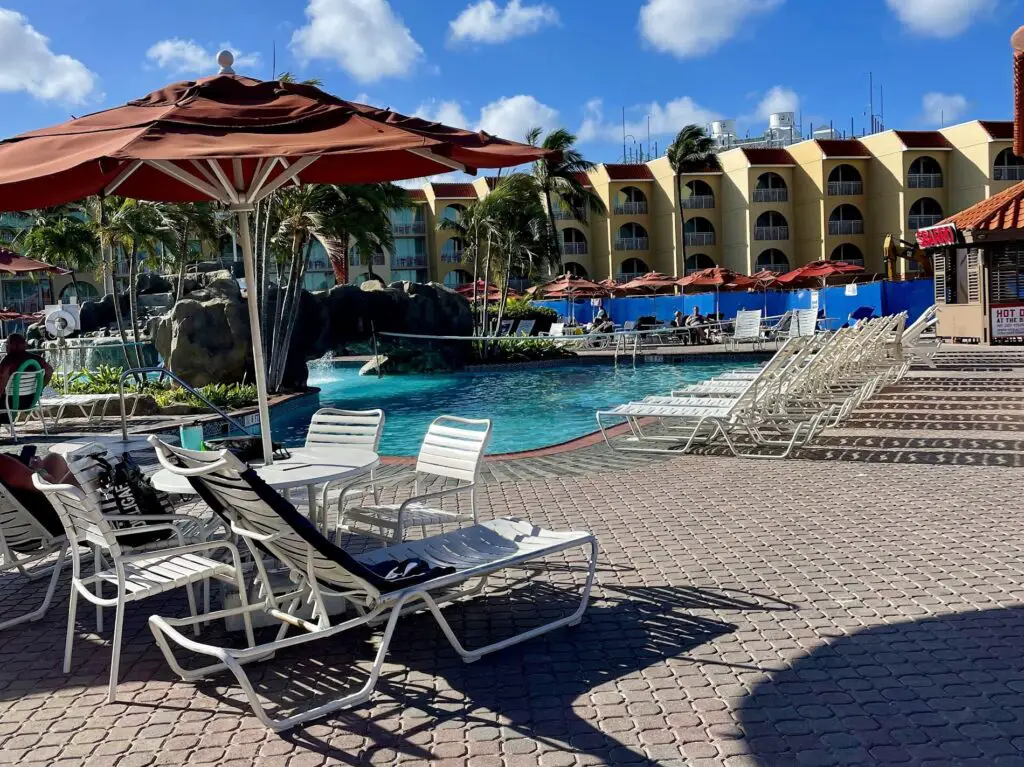 Aruba Restaurants & Bars in February
During high season, bars and restaurants are going to be more packed—especially those that get a lot of attention. The good news? There are SO. MANY. good options when it comes to dining in Aruba. I swear, restaurants are endless and you are always going to be able to find somewhere that's able to seat you immediately.
TIP: Make 2-3 restaurant reservations for those places that you really want to get into.
While you want to leave some room for spontaneity, you still want to check a few places off your list that you think you will love. And not wait a long time doing it! If there are a couple of restaurants that keep popping up on every recommendation list, it's likely popular and a reservation will be appreciated in the moment.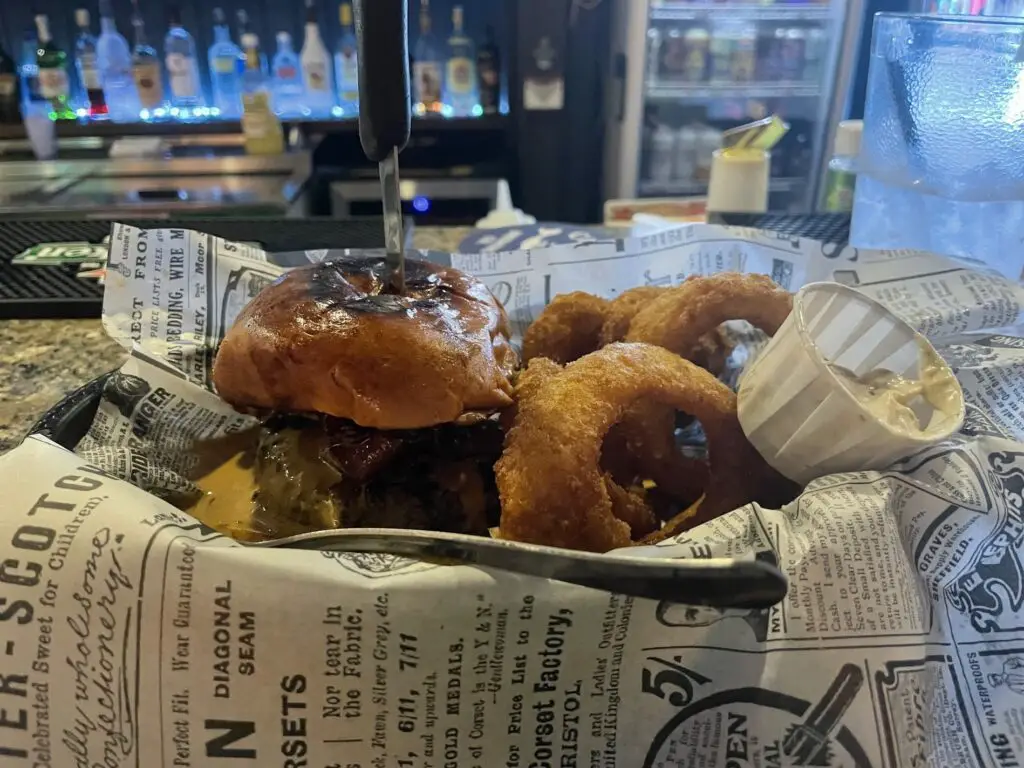 And as far as bars, nobody likes empty bars! If part of your vacation is partying (it should be if this is the destination of choice) lol, then you will always, always find fun parties in Aruba in February!
BONUS: Carnival also takes place in February and this is Aruba's BIGGEST party of the year—it runs for a couple of weeks so if you choose to vacation here at this time, definitely check it out.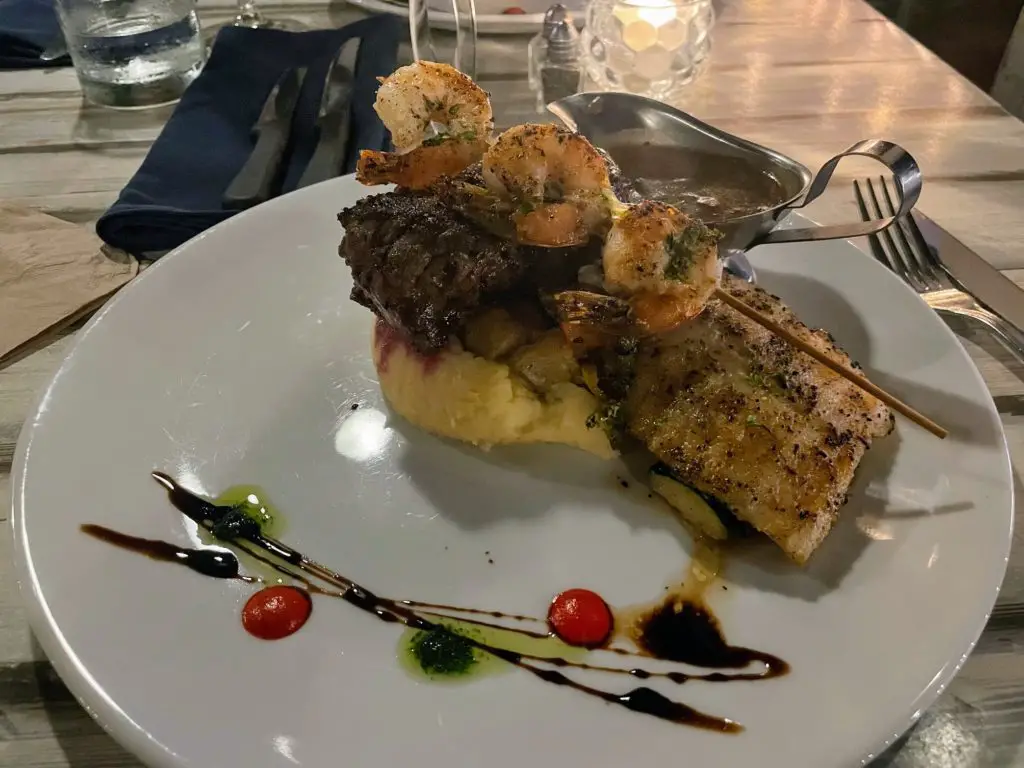 Aruba Activities in February
Because February is considered peak season, it increases the number of tours, excursions, and other activities offered on the island to accommodate for more people. You are typically able to book anything you want either in advance or while you are there whether it's catamaran cruises, jeep tours to the Natural Pool and beyond, or other outings.
TIP: You often save money when you book online in advance! Read How To Save Money in Aruba for more tips.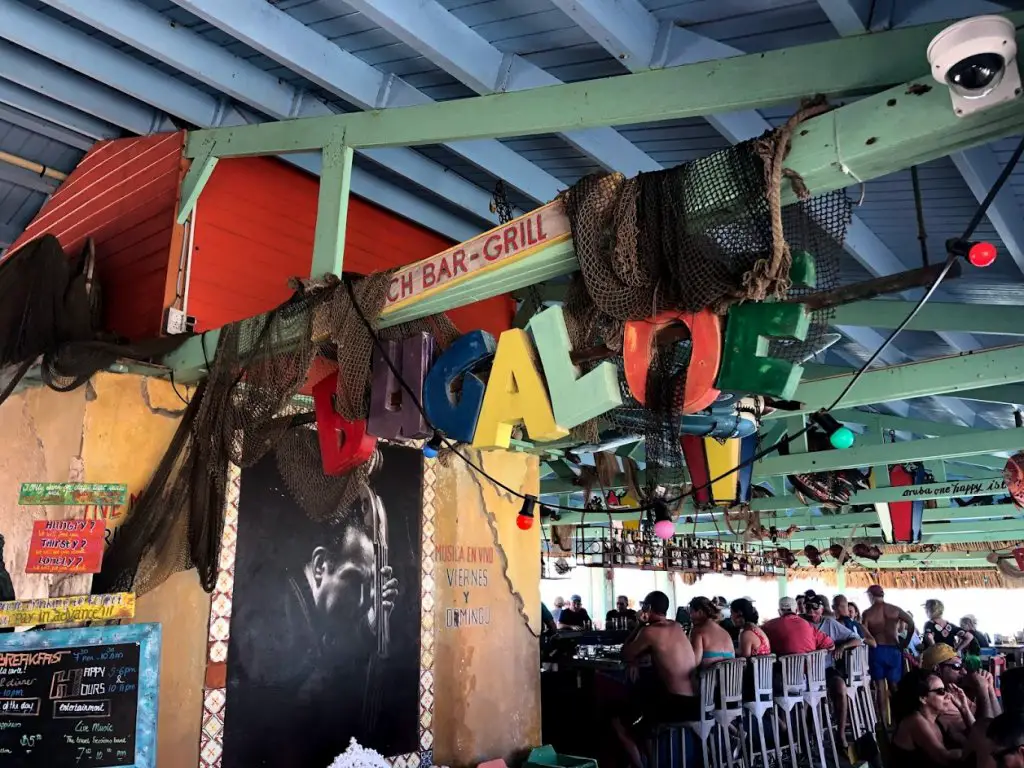 Aruba Beaches in February
During the high tourist season, you can bet that the white-sand beaches will be a popular place to be. But they are always a popular place to be! Whether it's tourists (more so this time of year) or locals (more so in slower months), the people find the beach! The good news is that there are so many beaches to choose from that you rarely find them annoyingly overcrowded.
Palm Beach
This will be the most lively beach in February. Along Palm Beach are all of the high-rise hotels which, of course, are full during the busiest months. You won't often find locals here but you will find a ton of beach bars along the walkway, water sports and games on the beach, fun music, and a good time. If you want your beach day to be full of excitement and adventure, Palm Beach is one of the best things you can do in Aruba!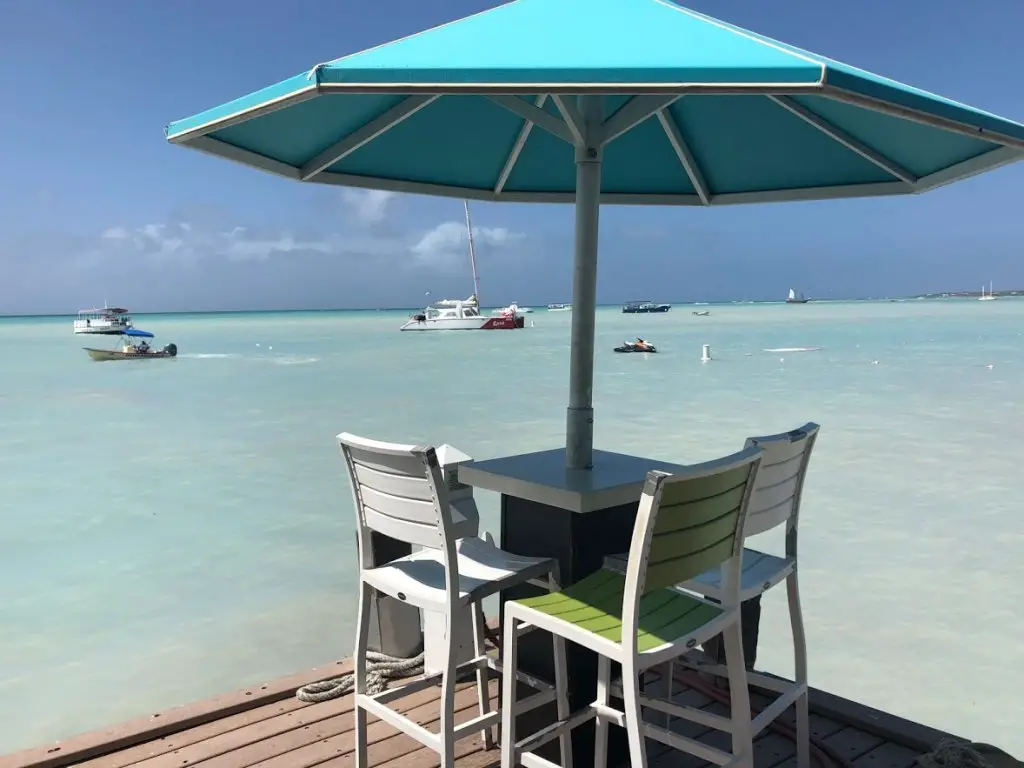 Eagle Beach
Ah, the beautiful Eagle Beach. This one will also have a lot of people. Many low-rise hotels are located along this stretch of sand and not only that, this beach is a top-rated beach in the world. If you are here in February, you will need to be here no later than 5 AM to get a palapa to sit under—I promise it's worth it and it's yours for the day for FREE.
Don't let that stop you from coming here though. If you come later in the morning or day, you can always rent beach chairs and umbrellas. Do expect this area to be flooded with tourists though.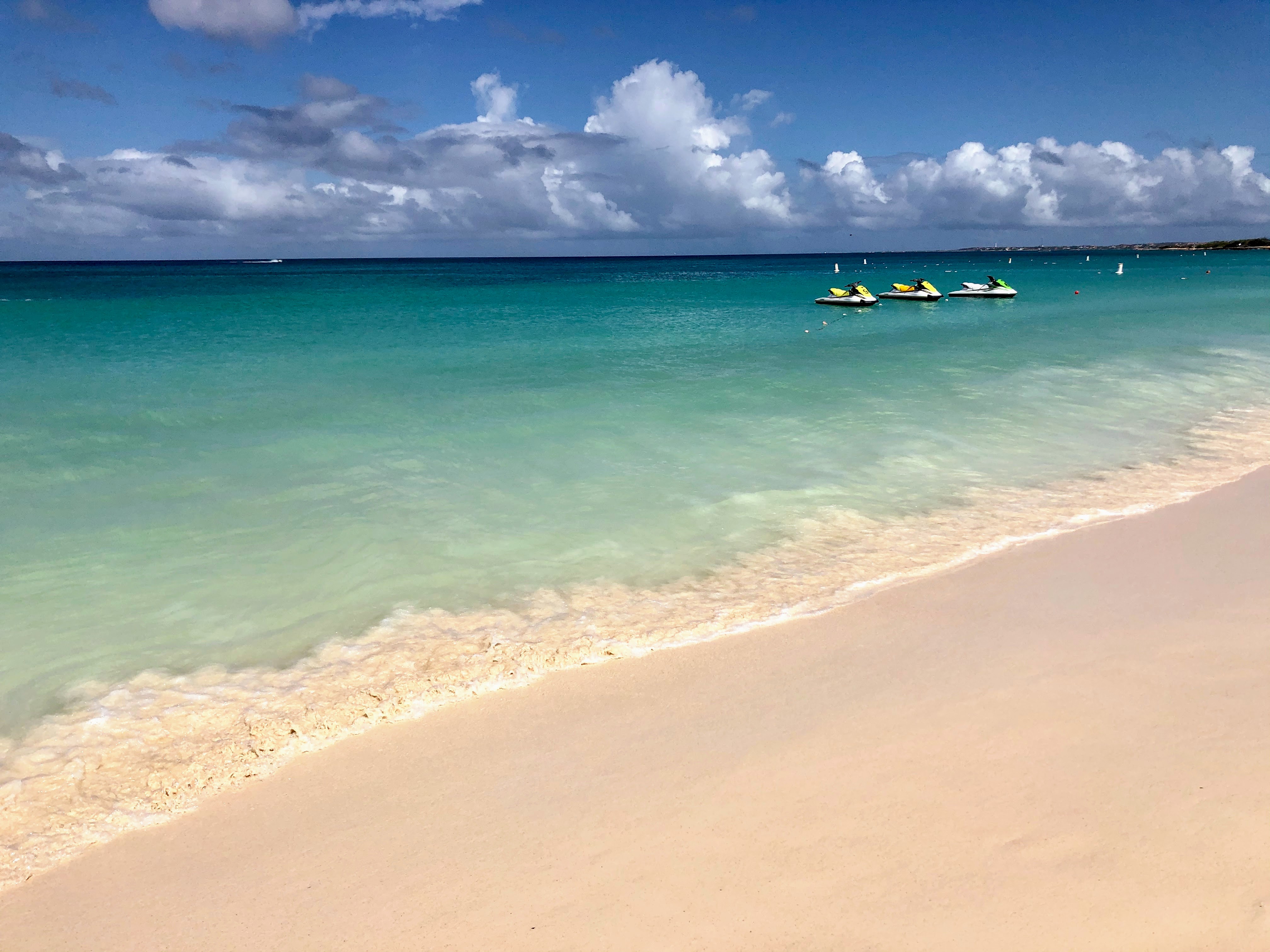 Baby Beach
Located on the sound end of the island, Baby Beach is a shallow half-moon bay and it's the perfect place to spend a day. What was once many locals and pockets of tourists is now becoming more overridden by the latter. Each year I am here, it seems to get busier so you can expect a lot of people in February. TIP: Be careful here, there are some strong sea currents!
Arashi Beach
Arashi Beach is on the very northern tip of the island and will likely have fewer crowds. There will be tourists but outside of Airbnb there aren't any hotels located on this part of the island so it will be fewer (it is a smaller stretch of beach though.) You can typically show up here at any time and find a spot to rent chairs and umbrellas.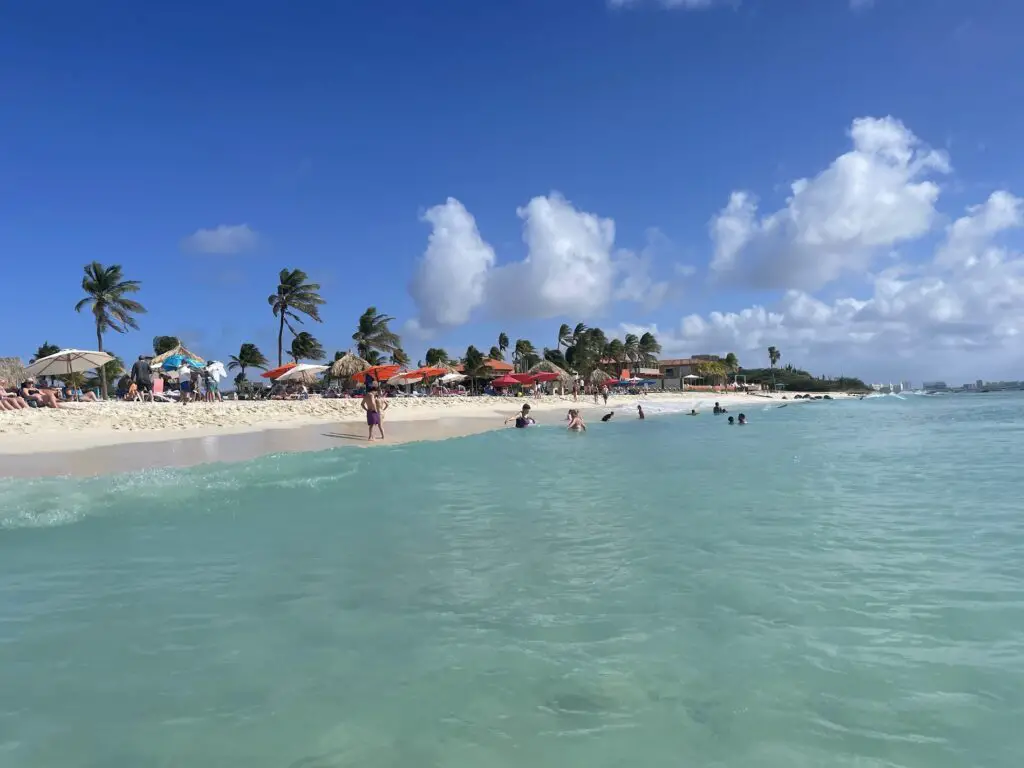 Sunset Times: Aruba in February Sunsets are between 6:40-6:50 PM.
Just in case you are planning to be at one of the beautiful beaches to watch 🙂 Enjoy the daylight hours with the beautiful views, watch the sun disappear, and then go have fun at night!
Aruba in February: What To Expect
As I am sure it is not much of a surprise, but One Happy Island is busy in February! But you can always expect a great time and I genuinely believe it's the best month to do to experience the best weather conditions, fun and lively atmospheres, and an escape from the cold weather. I know you will love the Caribbean Sea and this tropical island as a whole!