Escalante, Utah slot canyons? Where the heck are those? While the destination surely does not boast the prominence of Zion National Park, Bryce Canyon National Park, or the Arches, it does show off when it comes to unique adventure—including classic slot canyons that provide an unforgettable experience.
Disclosure: This post contains affiliate links that earn a small commission at no extra cost to you.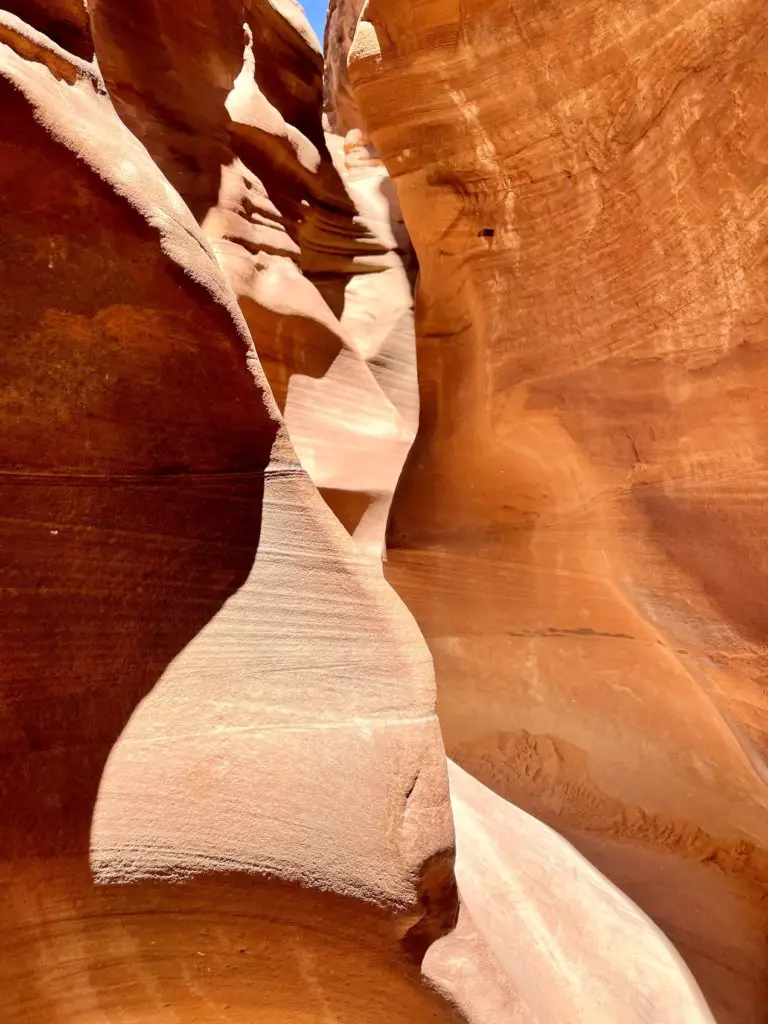 Grand Staircase-Escalante National Monument is one of the largest national monuments in the United States, yet often gets overlooked.
But don't let it fall off your radar when planning a southern Utah road trip.
Escalante offers a completely different perspective of Utah and definitely changes up the scenery. Hiking trails lead to beautiful and eye-opening slot canyons that are gorgeous to walk through—and give you a bit of a thrill as you maneuver sideways in order to make it through the narrow walls! It takes some bravery, but you'll be proud of yourself when it's complete!
Where is Escalante, Utah?
Escalante is located in the southern central part of Utah. It is in the heart of Grand Staircase-Escalante National Monument on Scenic Byway 12. Escalante is 47 miles east (about an hour drive) from Bryce Canyon National Park and 67 miles southwest (an hour and a half) from Capitol Reef National Park.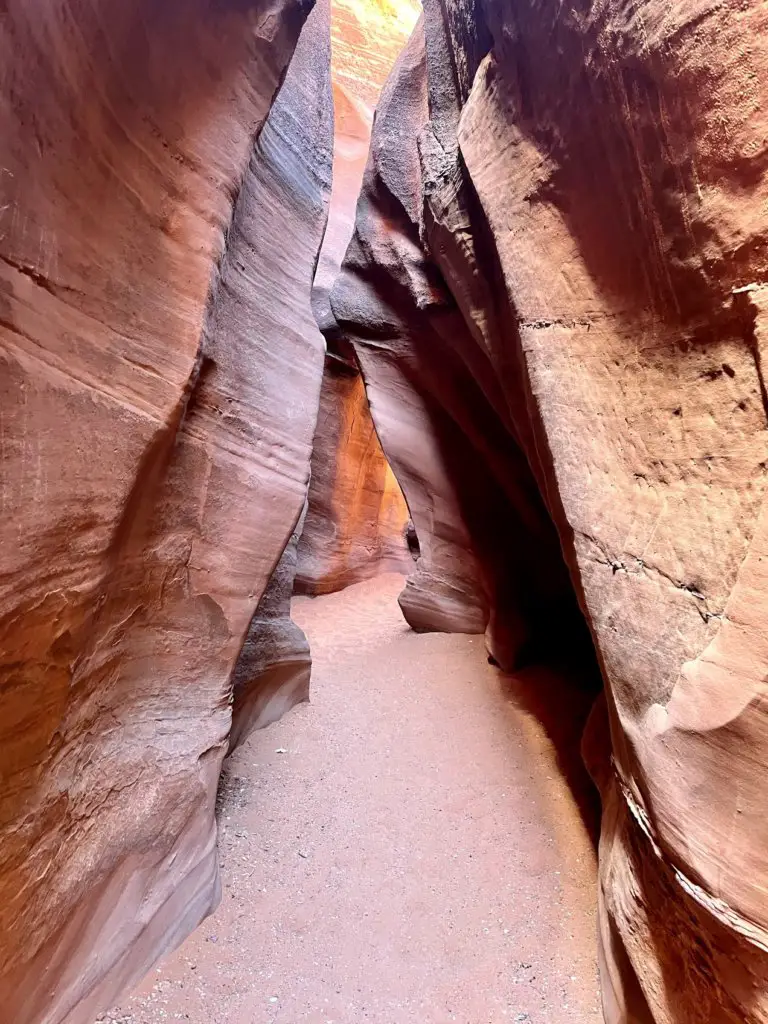 When is the Best Time to Visit Escalante, Utah?
Spring: Starting in late April and through June is a fantastic time to come to this area.
Summer: A good time to visit, though keep in mind that temperatures get into the 90s, and even 100s. That said, it is cooler than many areas of Utah given the higher elevation.
Fall: September and October are great months to visit with the mild weather that rarely includes snowfall.
Winter: November-March receives the highest amount of precipitation in the form of both rain and snow. It's not ideal to visit Escalante at this time.
Recommendation: May, June, September
These are your top 3 options in terms of months. You cannot visit the Escalante, Utah slot canyons if there is precipitation (extremely dangerous.) And in order to avoid the extreme temps, these months are the sweet spot.
Hike Peekaboo Gulch + Spooky Gulch in Escalante, Utah
My top recommendation when visiting Escalante, Utah is to hike two of the top-rated slot canyons in the United States.
And the adventure does not begin once you reach the slot canyons! It starts as soon as you reach Escalante and take a turn down the gravel rock road…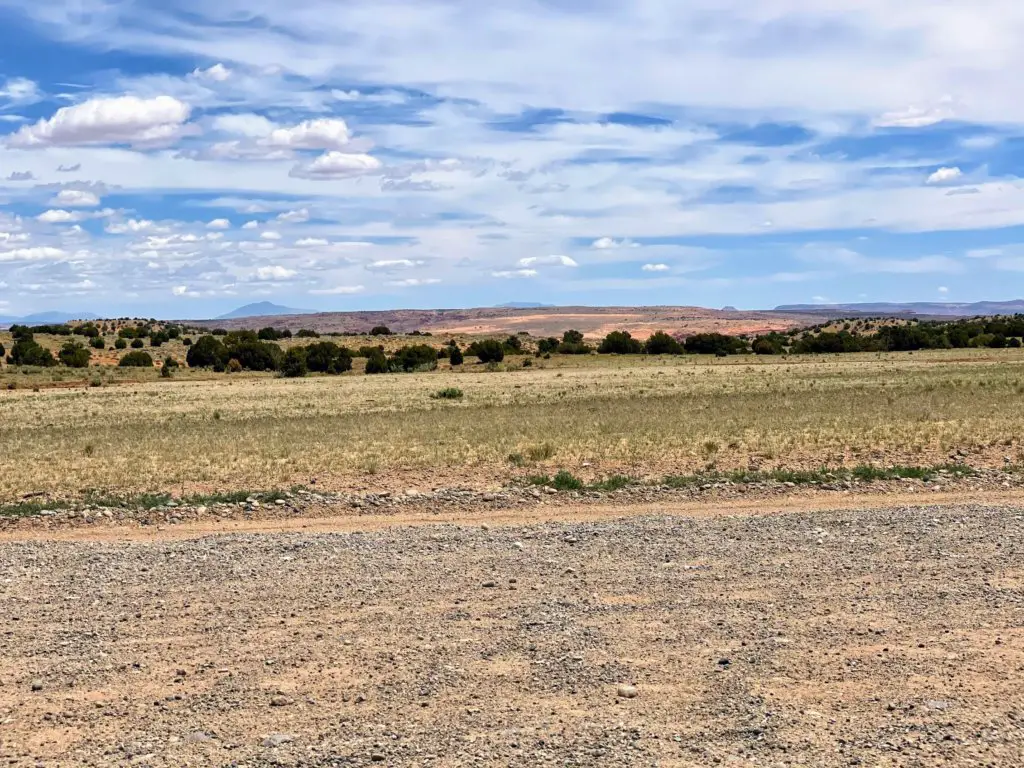 Driving to the Escalante, Utah Slot Canyons Trail Head
Once you reach the little town of Escalante (on UT-12), you'll turn onto Hole in the Rock Rd. which is all gravel and well off the beaten path.
From here, it is 26 miles to the Dry Fork turnoff (left side) and takes about 45-50 minutes. You will definitely want a 4×4 high-clearance vehicle because it's a rough ride. Stick to around 30-35 mph and you will somewhat lessen the bumpiness of your drive.
There are two parking lots in the area
Peek-a-boo Gulch Parking Area: you will come upon this parking lot first and it's about a mile walk (a little less) to the trailhead. If you are in a car, park here.
Dry Fork Trailhead: this is where the actual hiking trail begins but the mile stretch to get here is rougher than the previous miles. Make sure your vehicle can handle it.
*Note: I was driving a Chevy Equinox and had zero issues making it to Dry Fork Trailhead. Had I not read the warnings in other posts beforehand, I would have never known the difference!*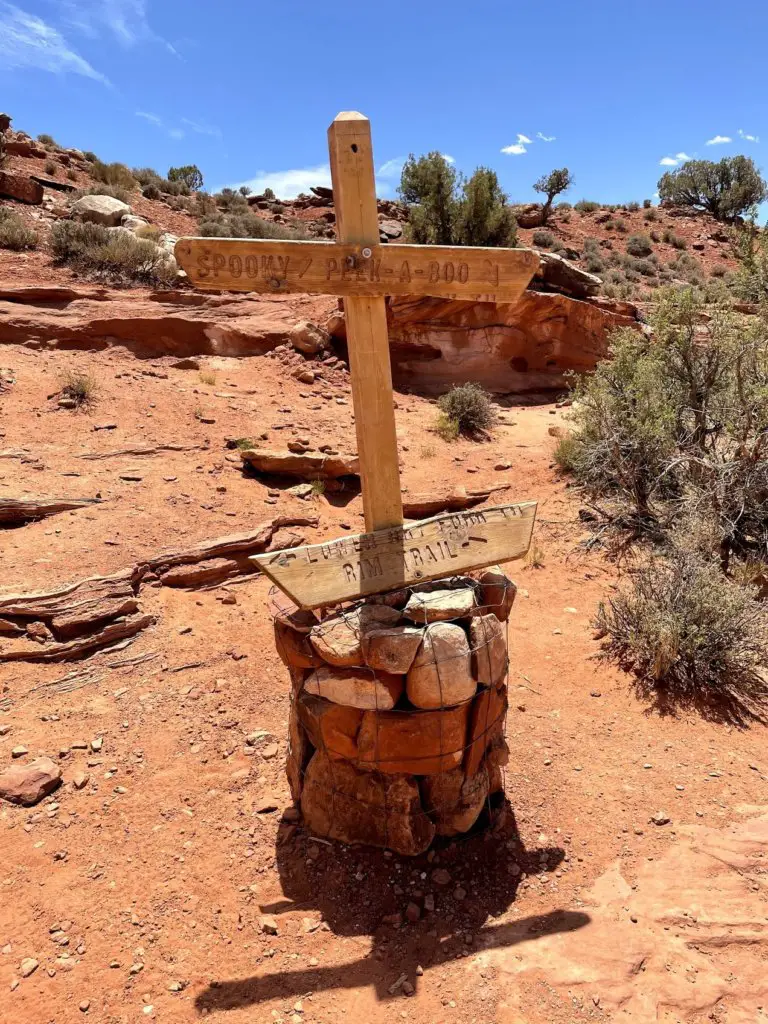 Quick View: Hiking Route
To help get your bearings, here is a quick look at how the hike works with plenty of details to follow:
The trail is a "Lollipop Loop."
It's a 1ish-mile hike from the trailhead to Peekaboo Gulch
Hike through Peekaboo (about a quarter-mile) and come out the other side
Go back the way you came OR hike to Spooky Gulch
Come down Spooky Gulch (also about a quarter-mile)—they run parallel
Loopback around on Dry Fork Trail to the beginning of Peekaboo
Hike back 1ish-miles to the trailhead.
How Long Does It Take to Hike Peekaboo and Spooky Gulch?
You can plan for about 2-3 hours. The hike to the slot canyons takes about 30 minutes, and a bit longer on the way back. You are only in the actual canyons for about 10-15 minutes each.
The Hike is 3.5 miles from start to finish
Warning: Flash Floods. Make sure to check the weather conditions. If there is any chance of rain storms in the area, do not attempt to do either of these hikes.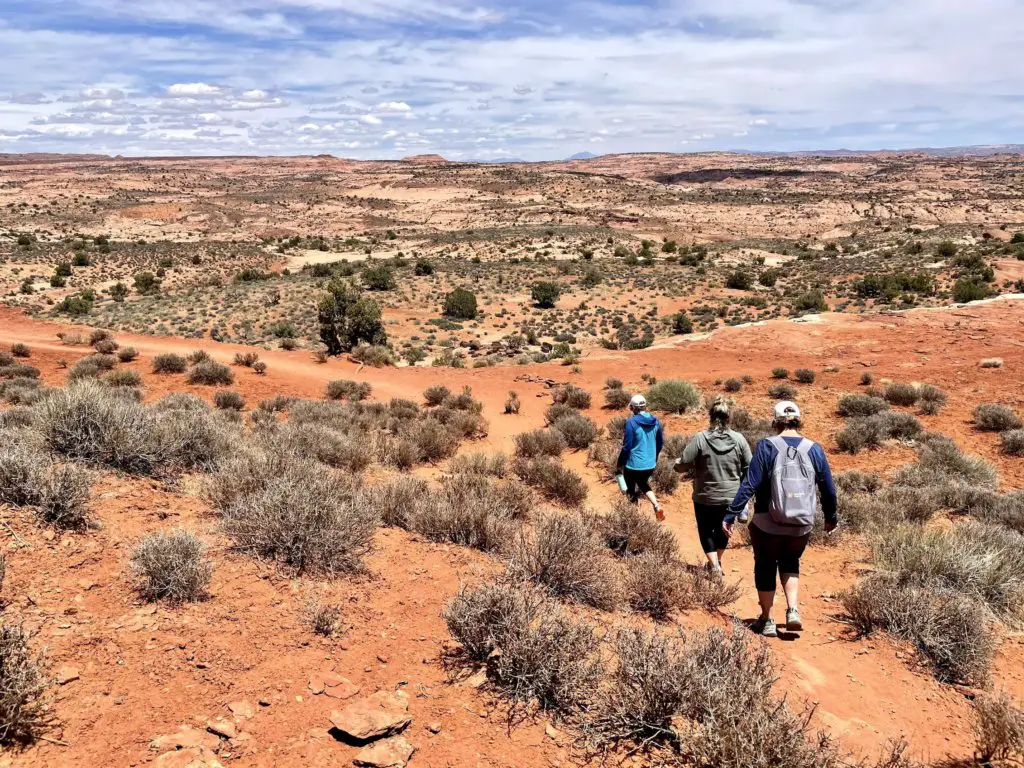 The Hike to the Escalante, Utah Slot Canyons in Detail
You'll start one of the most unique day hikes along the Rim Trail with great views of the desert lands. After winding around (it's flat), you will see a sign for the slot canyons that points you in the right direction. This is where you make your way down. Once you're at the bottom, walk through the sand and you eventually come up to Peekaboo slot canyon.
The trail is not overly marked. Make sure you pay attention and follow the cairns*.
NOTE: You can complete the hike in reverse and start with Spooky Gulch. That said, Peekaboo is a great warmup to make sure you are comfortable. And Spooky Gulch first is said to be a little tougher.
*Cairns are the small rock piles leading you in the right direction!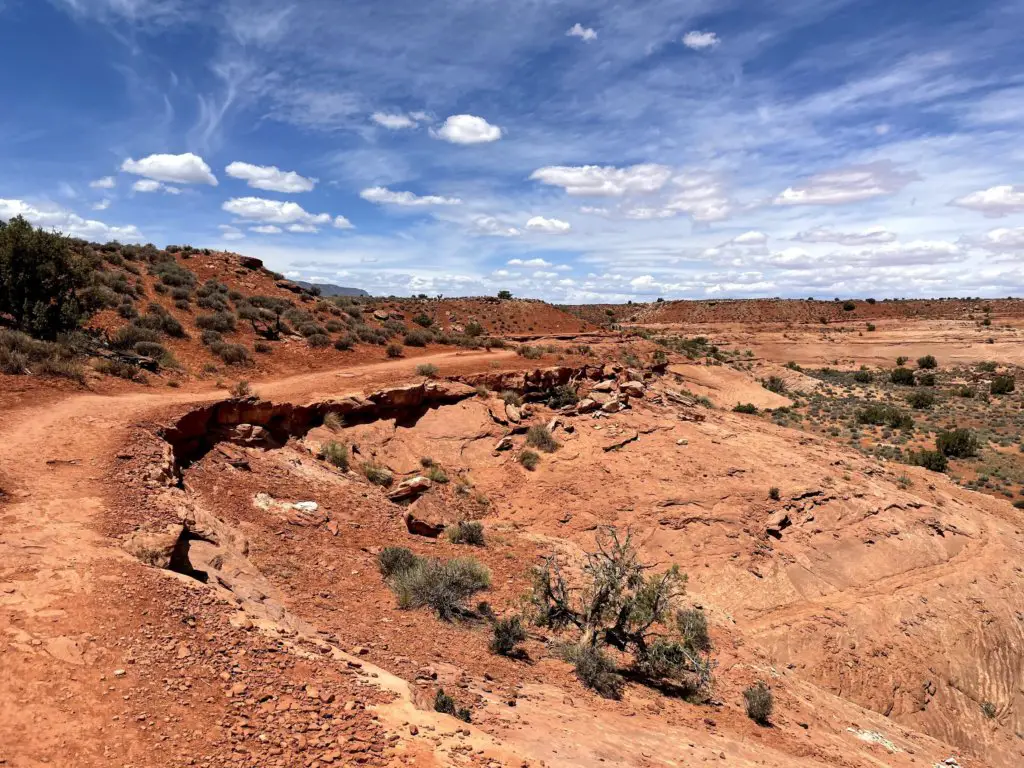 Peek-a-boo Gulch
Level of Difficulty: Moderate
The first of two nearby slot canyons. Peekaboo Gulch is the easier of the two included in this loop…yet still packed with adventure.
The toughest part is right off the bat when you need to climb a 12-foot sandstone wall to get into the canyon. There are holes and places to put your hands and feet to assist you.
Once you're in, it's a pretty short hike (.25 miles or so) with narrow paths and close slot canyon walls. The light peeks through and hits the rocks perfectly, exposing the beautiful oranges and reds.
Overall, most people can complete this hike—even those who may be claustrophobic. There are some skinny, tight spaces but nothing overwhelming or really even to the point of turning sideways. And you can always see the sky!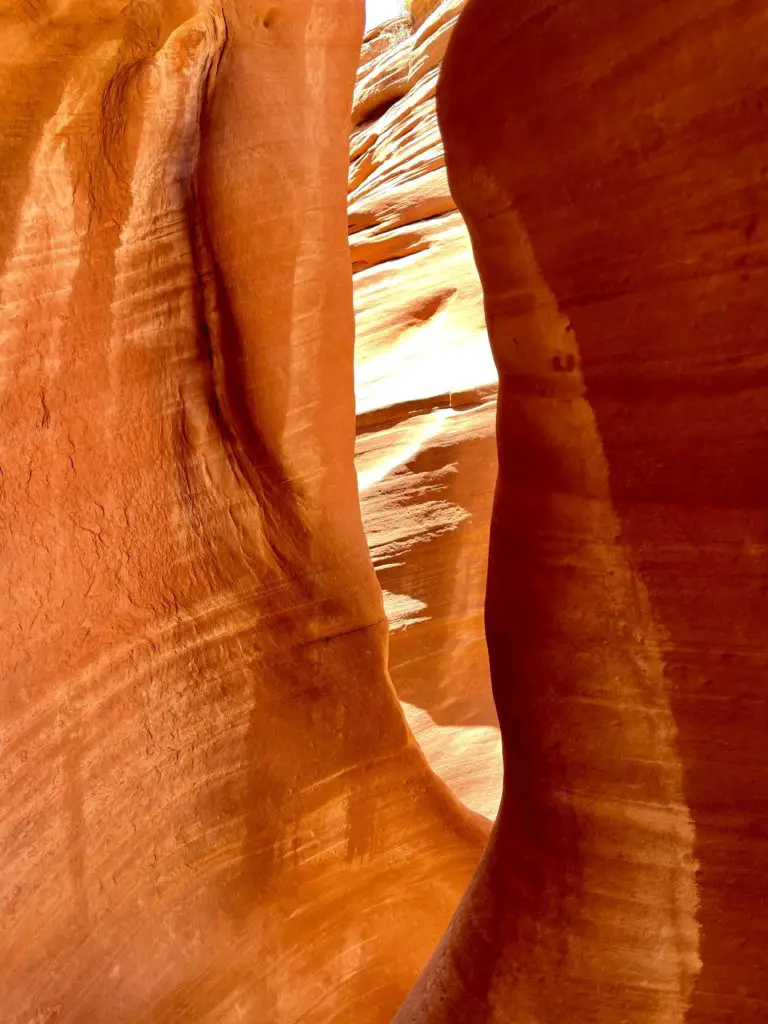 Once you reach the end of the slot canyon, you can choose to turn around and go back the way you came. Or else, if you're brave, follow the cairns that lead to Spooky Gulch, the second slot canyon. It's a mostly flat hike where you eventually go down a sandy hill that leads right to:
Spooky Gulch
Level of Difficulty: Difficult
Now things start to get a little more interesting! You will hike about 10 minutes to Spooky Gulch, hike a few minutes into the canyon, and come up to an area of massive rocks.
At first glance, we thought we had taken a wrong turn and this wasn't Spooky Gulch because the drop-down from these rocks into the narrow canyon was STEEP.
It honestly did not seem possible. So much so that we turned around, met up with others, and walked back in to investigate more. We ended up seeing two people coming from the opposite direction which reassured us this was the correct path.
Over on the left-hand side, you'll see a hole between rocks which is ultimately how you get down—pictured above. Climb and maneuver your way down, using other rocks to guide your way through. It seems scary, and you do need to take a somewhat big drop to get to the bottom, but I promise it's not as freaky or dangerous as it seems!
Note: you'll read reviews that mention a rope being available. It must be sometimes but was definitely not there when we were!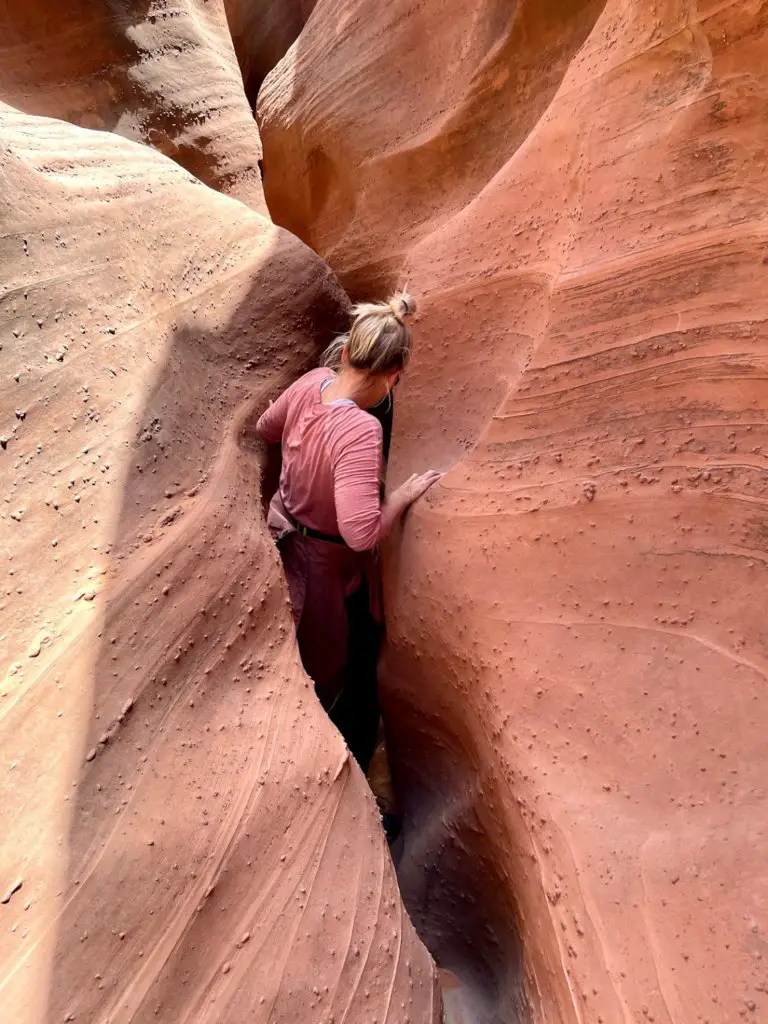 Once you're down in the slot canyon, things are darker than Peekaboo and get much narrower with a lot of tight spots—we're talking only 10 inches wide!
You will turn sideways a lot, hats will need to be turned backward, and you'll be forced to position your feet in many awkward ways to get through! If you are claustrophobic, this one is definitely more difficult and may not be the best choice for you. That said, if you are on the fence, give it a try. You can always see the sky which lessens the feeling of being trapped.
I loved it. It's unique and felt like an accomplishment at the end. Not to mention, unlike anything I've ever done! You only spend about 10-15 minutes inside the canyon and it truly makes you shake your head in amazement that these places exist.
Slot Canyon Loop Complete!
Once you arrive back at Peekaboo Gulch (via Dry Fork), you will go back to the trailhead the exact way you came. Through the sand, up the incline (the toughest part of the day honestly ha), and around the rim. Remember to follow the marked trail by the cairns. And hopefully, you have some cold beer in the cooler. I was ready at this point!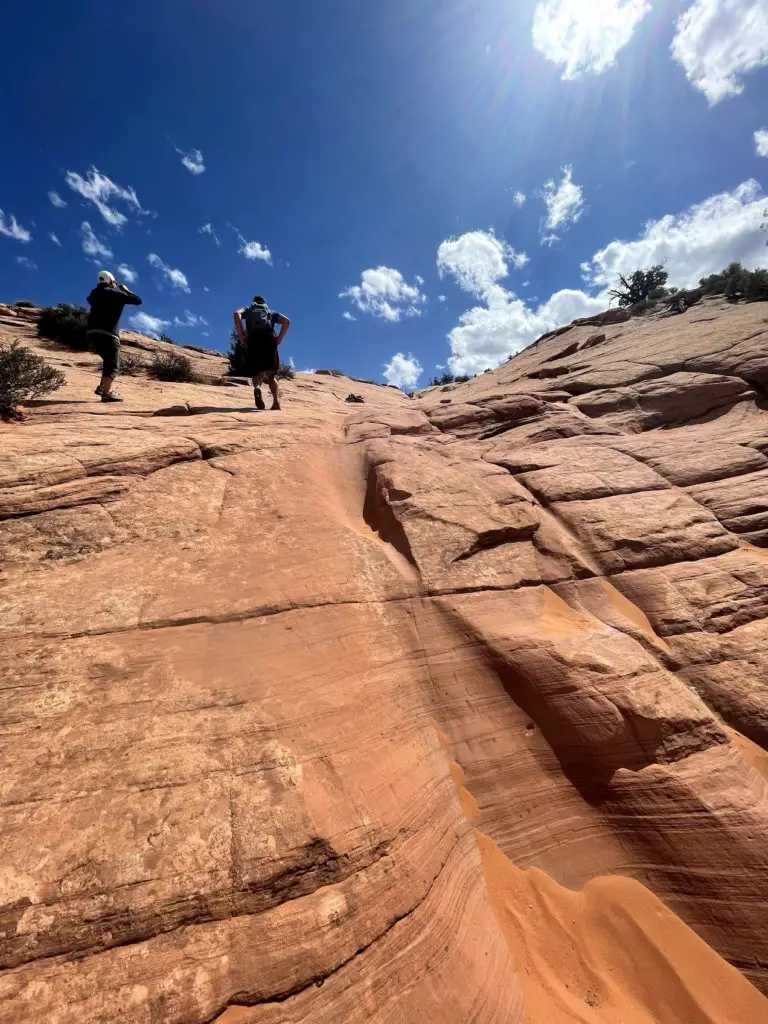 Additional Hikes in Escalante
There are a couple more slot canyons in the area, as well as a few conventional hikes.
Zebra Slot Canyon
There is another option for a narrow canyon in addition to Peekaboo Gulch and the Spooky Slot Canyon.
Zebra Canyon is said to be the most underwhelming of the three, but also the easiest and boasts stripes across the canyon walls, making it very beautiful. Instead of turning on Hole in the Rock Rd., you'll turn from UT-12 on Spencer Flat Rd. From there, it's a little under 10 miles to the trailhead.
Other Hikes for Your List
Dry Fork Narrows: Another slot canyon (left at Peekaboo Gulch), that is less exciting after tackling Peekaboo and Spooky!
Lower Calf Creek Falls: Beautiful hike that's 6.2 miles roundtrip and leads you to a beautiful waterfall. This is at the top of my list if I return.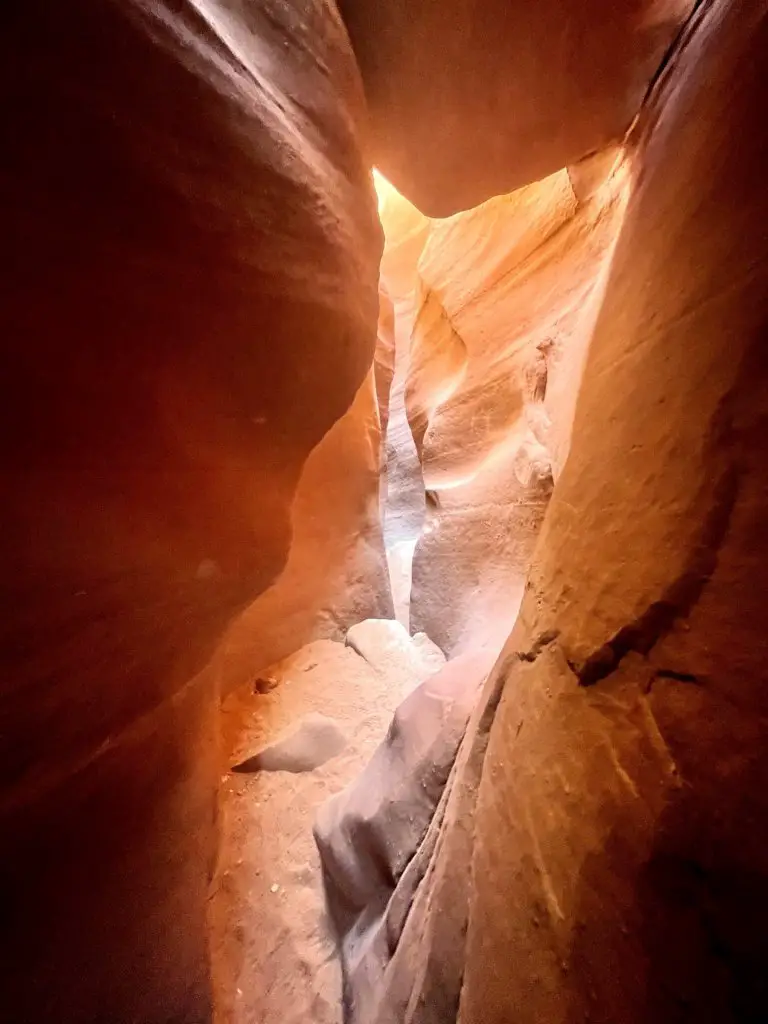 The Town of Escalante
The Escalante area is small with a population of less than 800. That said, it is a super cute area with restaurants, motels, and small shops. I won't be surprised if this place starts to get more popular in the coming years.
Where to Eat
Circle D Eatery
A spot to grab both a coffee in the morning (great Americano) and beer in the afternoon as your hiking reward! Circle D Eatery is a part of an independently-run motel and serves some delicious food and drinks in a casual environment. There is plenty of space inside, as well as an outdoor seating area.
I recommend the Jalapeno Cream Ale beer that I am still thinking about. And the BBQ Brisket Nachos. Can't beat it, post-hike.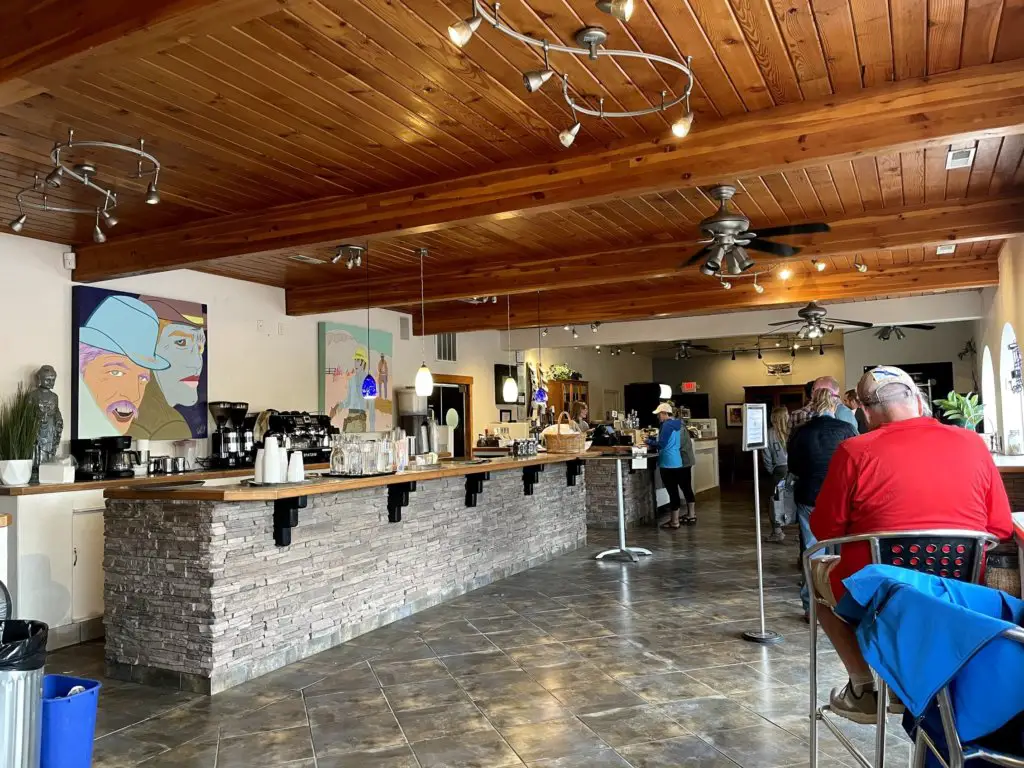 More Place to Eat
Where to Stay
For such a small town, there are actually quite a few places to stay in Escalante, Utah. Click for all of the lodging options, including motels and camping.
This is also the perfect day trip. It's not necessary to stay overnight unless it works well into your plans!
What to Pack for a Day in Escalante?
There are a few things you're going to want with you when traveling to Escalante and the slot canyons.
Cooler: Water is important, but don't forget beer. There are no liquor stores in this town!
Big Water Bottle: I had this 32 oz. bottle that worked perfectly. It seriously kept ice in there for an entire (hot!) day. Plus, it's perfect for adding fun stickers during your travels.
Sunscreen: it gets so dang hot!
Hiking Shoes: invest in these before your trip. Much more enjoyable.
Hiking Backpack: make it easy to carry all of your stuff.
Snacks: for when you get hungry on the trails! Two of my absolute favorite are these Trader Joe's Simply the Best Nuts because they come in pre-individualized packets you can just throw in your backpack. And these Chomps Beef Sticks are not only clean eating, but filling and delicious. (Note: these can both go in your carry-on bags!)
Layers: No matter what time of year you visit, weather can fluctuate, especially when you are starting earlier morning and going all of the way into the evening!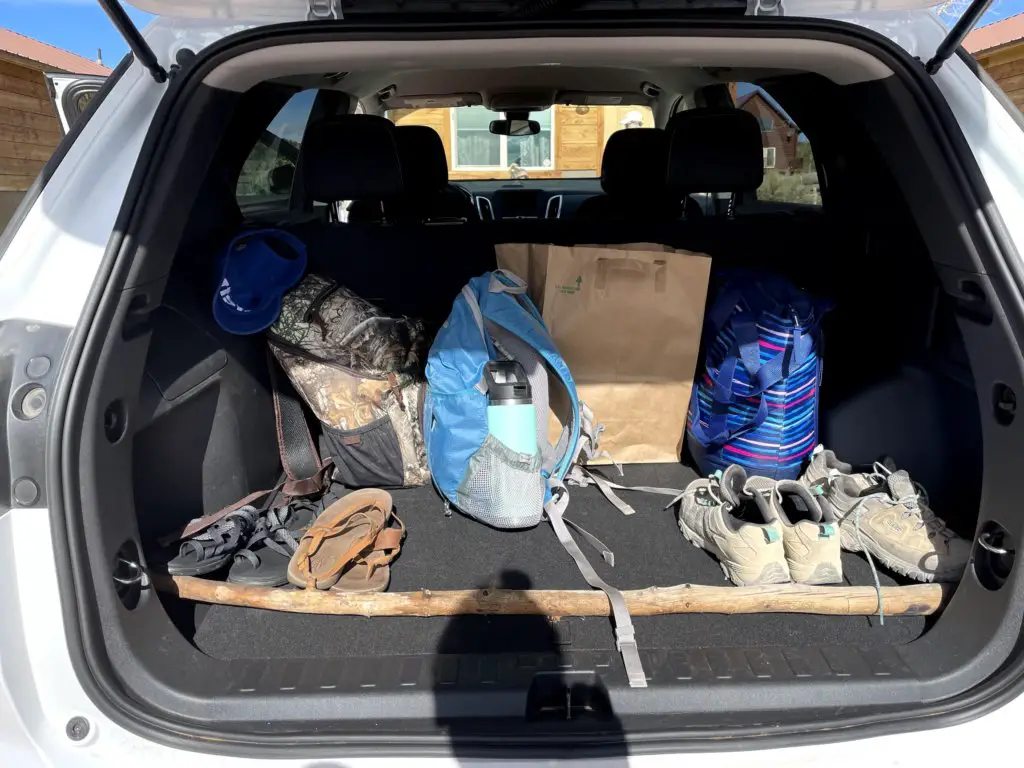 Grand Staircase-Escalante National Monument
The Peekaboo and Spooky Escalante, Utah Slot Canyons make for a great hike that you will surely remember forever. The dirt road begins your adventure and the rock formations inside the narrow canyons are amazing. Grand Staircase Escalante National Monument should be on everyone's bucket list!
Don't miss Zion National Park and Bryce Canyon National Park blog posts – they are full of the information you need before visiting the area!