Don't let the cold winter weather bring you down! There are PLENTY of fun Colorado Springs winter activities to choose from. From outdoor adventures like hiking, ice skating, and outdoor hot tubs, to indoor fun like shopping and eating, the city of Colorado Springs has what you are looking for…
Plus, you can't beat the views in the winter months!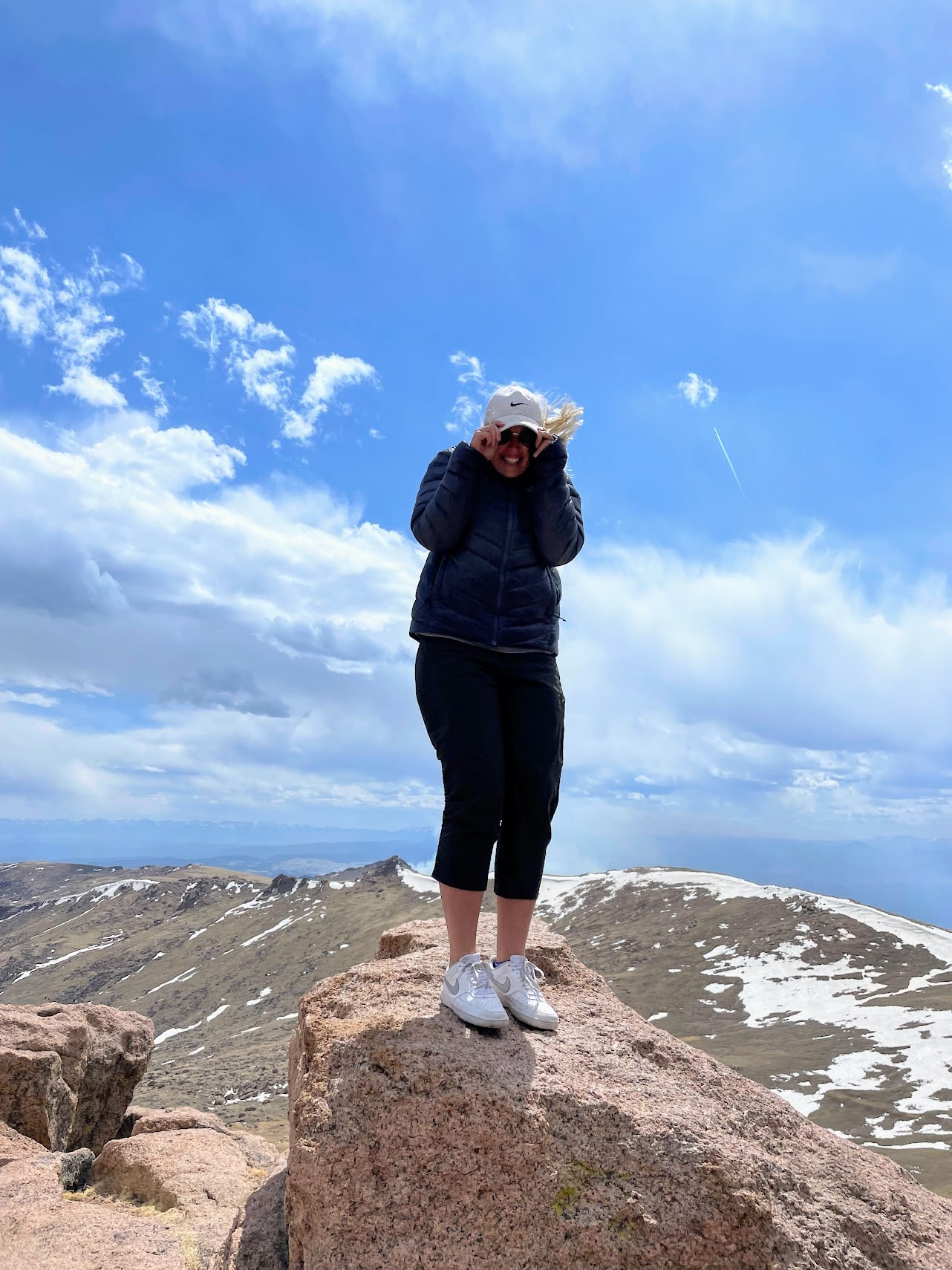 I don't know about you, but snow-capped mountains are one of the best things to see and you'll have no shortage of views in CO Springs. Find options for a solo adventure, date-day ideas, or something for the whole family. Let's get into it…
Colorado Springs Winter Activities: The Best Things to Do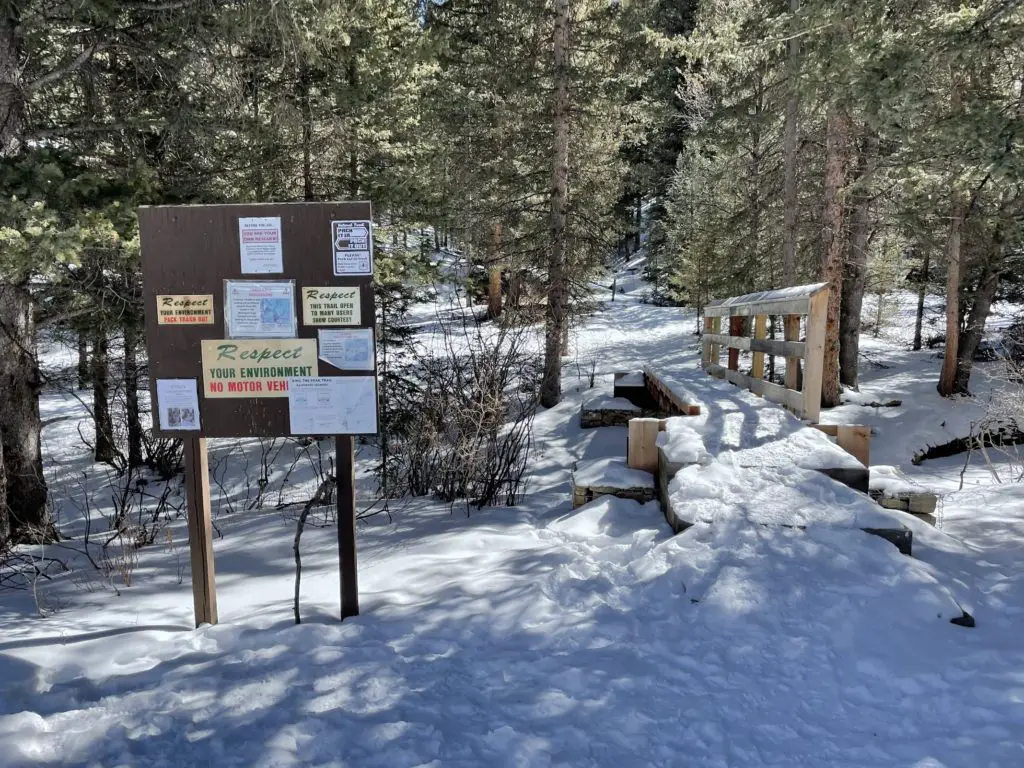 Cheyenne Mountain Zoo Lights
Let's kick it off with a great place to visit during the holiday season! The Cheyenne Mountain Zoo Lights (Electric Safari) are consistently ranked as a top zoo lights destination. One of the fun Colorado Springs winter activities that is perfect for the entire family and an experience to get you into the holiday spirit.
The event typically runs throughout all of December and offers 85 one-of-a-kind light sculptures as well as views of the animals. You'll also find fun events, plus hot cocoa and s'more making as well. Ticket prices vary but are roughly $25 per person.
Garden of the Gods Park
One of the top things to do in Colorado Springs, and a check off the bucket list, is Garden of the Gods. Open year-round (and free!), you can check out the unique red rock formations while also catching views of Pikes Peak along the trails.
There is a ton of parking near the Visitor Center (keep in mind, this park can get very busy—but less so in the winter) and there's a variety of things to do in the park that include hike/walk, horseback riding, Jeep tours, and climbing.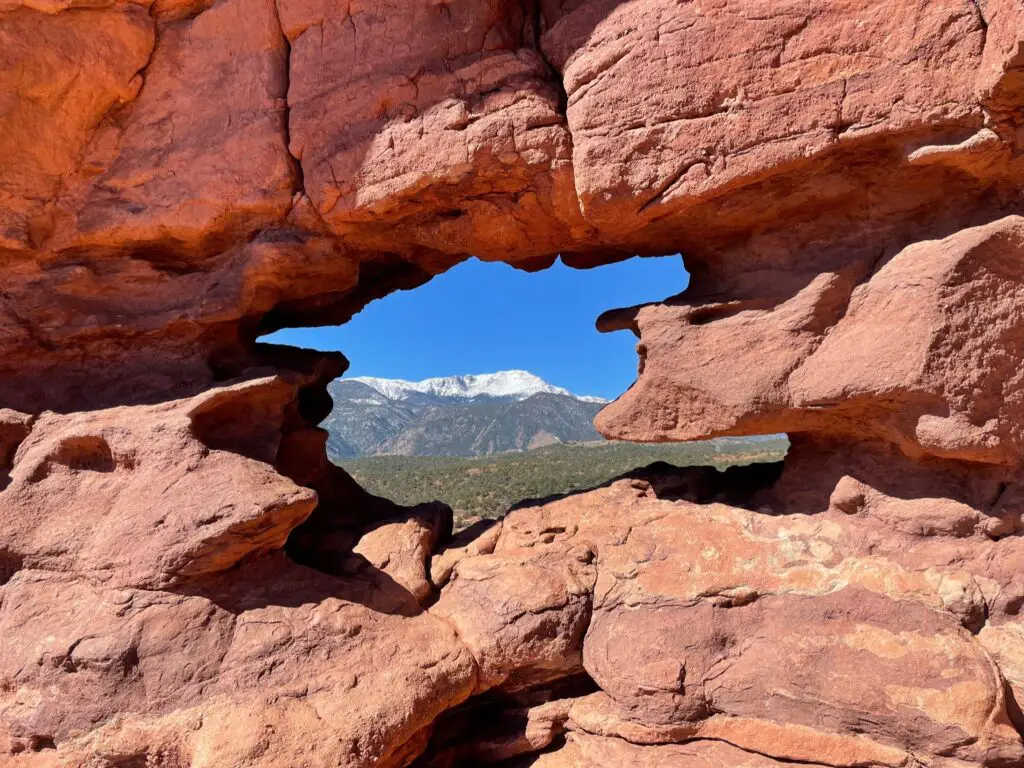 TIP: Red Rock Canyon Open Space is another solid hiking option, right across US-24.
Outdoor Activities: Hiking the Rocky Mountains/Cross Country Skiing/Snowshoeing
Speaking of outdoor adventure, Garden of the Gods is just the beginning. When you visit Colorado, you are surrounded by fun things to do outside that keep you active and having fun.
And you don't need to let the winter weather stop you!
The Rocky Mountains offer some of the most beautiful places in North America for cross-country skiing, snowshoeing, and hiking. Check out these trails: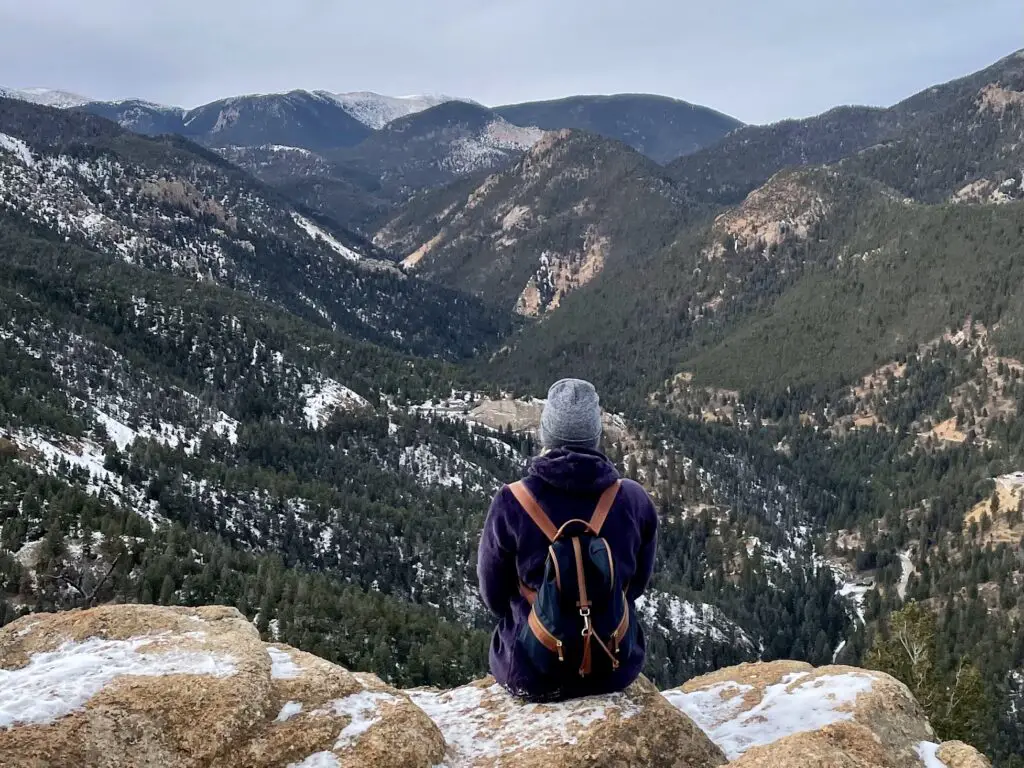 And Ice Skating
Every year, a large ice rink is built by the city of Colorado Springs in Acadia Park where you can throw on your skates and show your skills at this winter sport! You won't even notice the cold weather from all that skating! You can also head over to Sertich Ice Center for indoor skating.
Royal Gorge Bridge and Park
Want some gorgeous winter views? The Royal Gorge Bridge (open year-round) offers views from the bridge of the gorge below. It's the highest suspension bridge and you can find other Colorado Springs winter activities like the zipline, and Skycoaster. You can also hop on one of the train rides along the Royal Gorge Route Railroad to take in the views.
The Promenade at Briargate Shopping Center
One of the top Colorado Springs winter activities: holiday shopping! And the perfect place to do it is at The Promenade at Briargate Shopping Center. This outdoor mall boasts a number of high-end stores (including Lulumon, Athleta, Anthropologie, Nike, and more), restaurants and eateries, and mountain views throughout. It makes for a fun December day!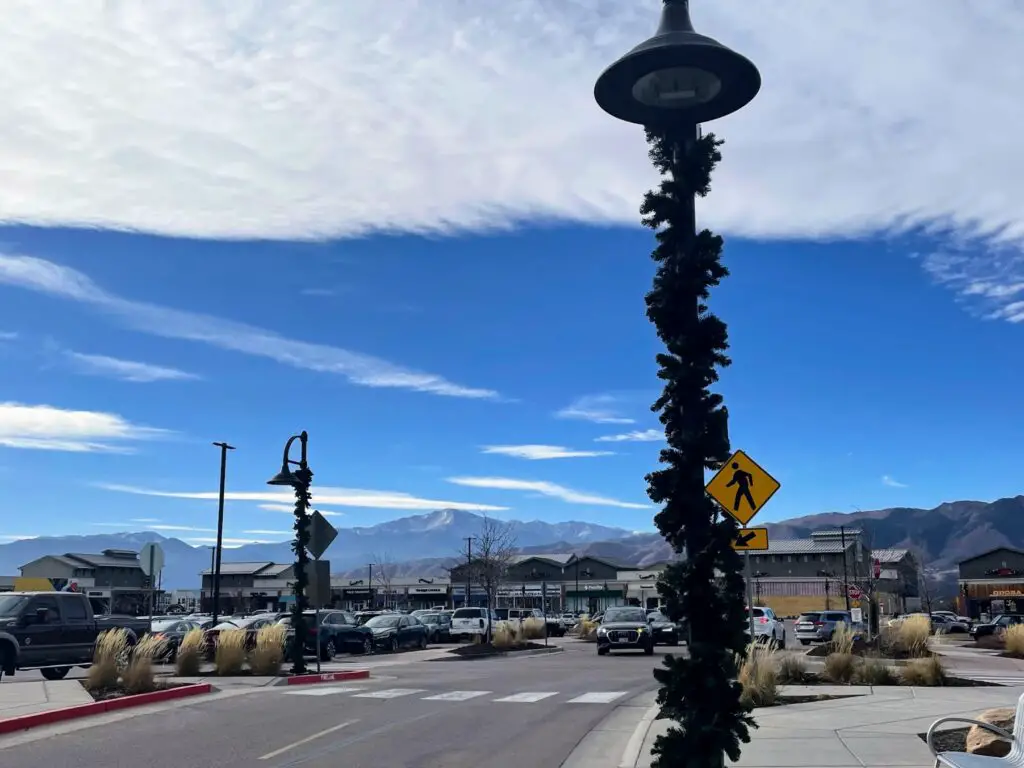 Pikes Peak Cog Railway
If you're in the Pikes Peak Region, you have to get to the top of Pikes Peak! You could by driving. Or hiking. Or mountain biking. But, best yet, take the Pikes Peak Cog Railway! A fun, popular trip for all age levels is via the Cog Train. 
The price for the Pikes Peak Cog Railway ride is about $40/adult and $22/child. The Pikes Peak train operates from 8:00 AM to 4:30 PM daily. Enjoy the views without any added stress to your brakes or legs with this train ride to the top of America's Mountain!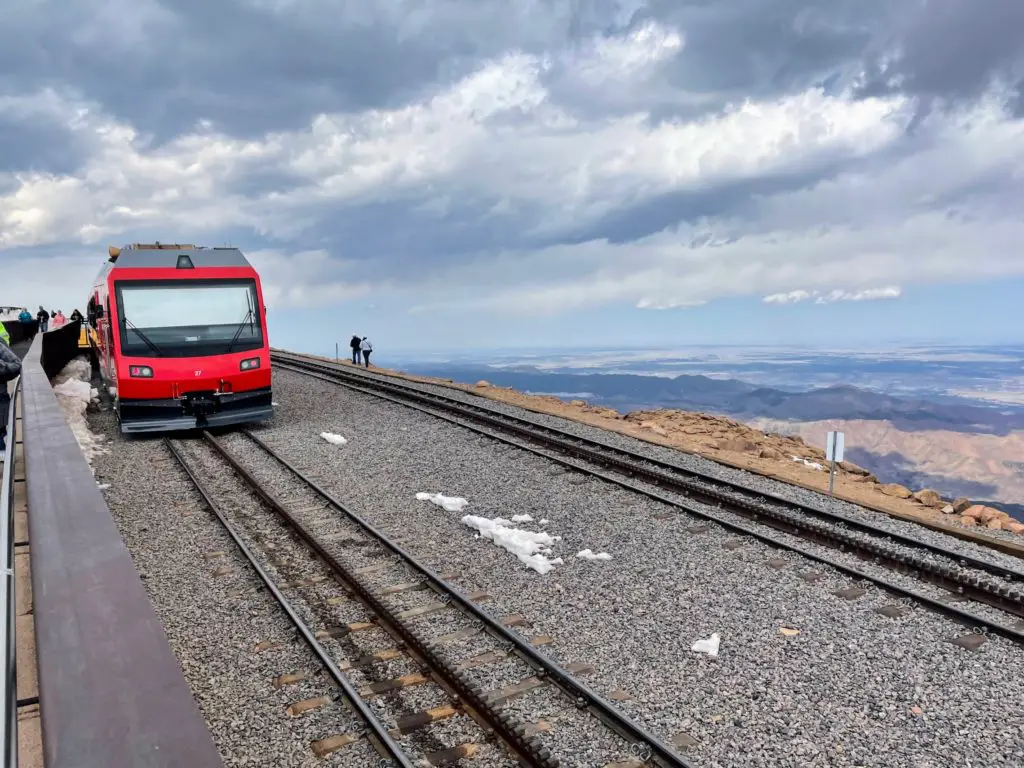 Sunwater Spa
Let's get to RELAXATION. Sunwater Spa, a scenic health resort, is where you can enjoy soaking tubs (with next-level mountain views), massage, saunas, cold tubs, and yoga. It's a unique experience that I highly recommend and perfect for couples' or girls' day—especially in the winter!
Book a tub online—it's $40 per person for an hour and a half and includes access to the tub, cold pools, and the sauna. Plus, a memorable day!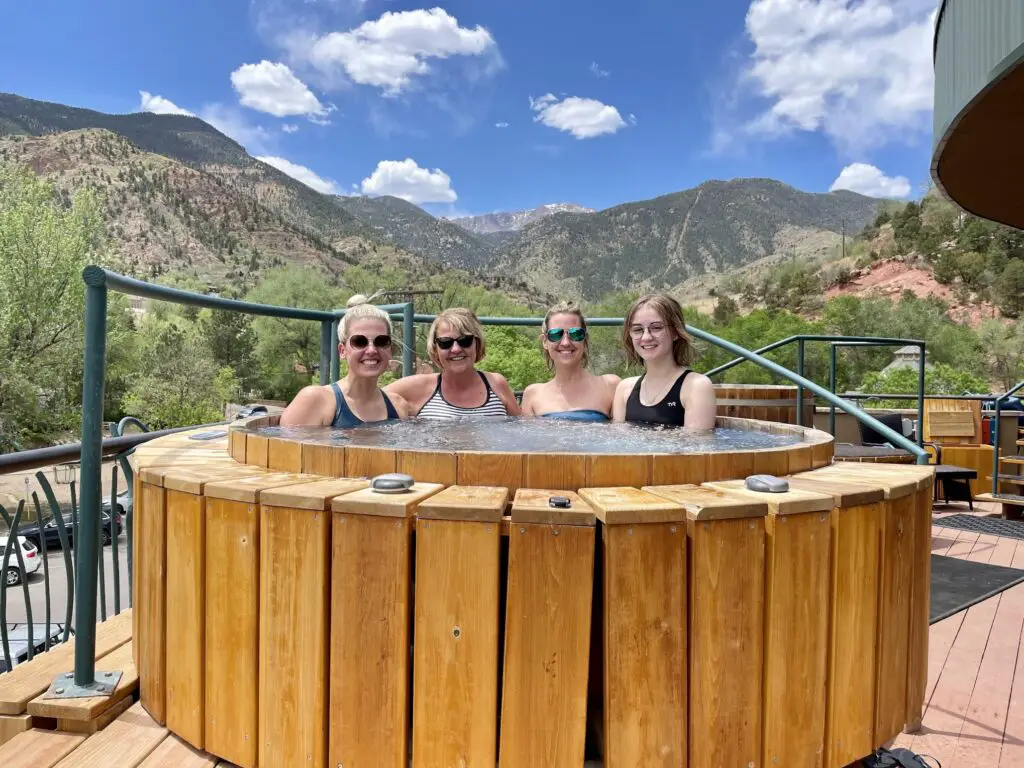 Grab a Hot Cup of Coffee
Warm up with a hot cup of coffee while you are out exploring Colorado Springs. There are SO MANY coffee shops that will win your heart with their great cups of joe, tasty treats, and beautiful aesthetics. A few of my favorite downtown Colorado Springs coffee shops: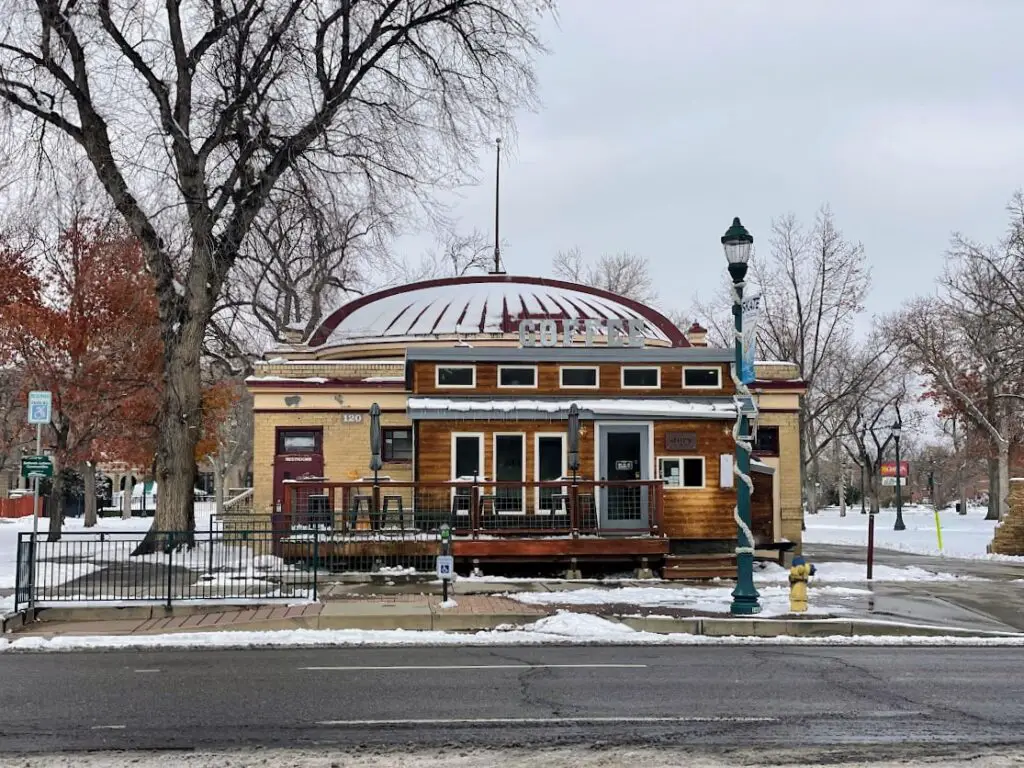 The Garden
Looking for some holiday cheer?! The best time to visit The Garden is during the month of December when their Christmas-themed pop-up bar is going on. One of the best Colorado Springs winter activities is to stop in for a holiday cocktail and some snacks while enjoying the music and decor. PLUS, you can even buy real Christmas trees—they sell them on the outdoor patio.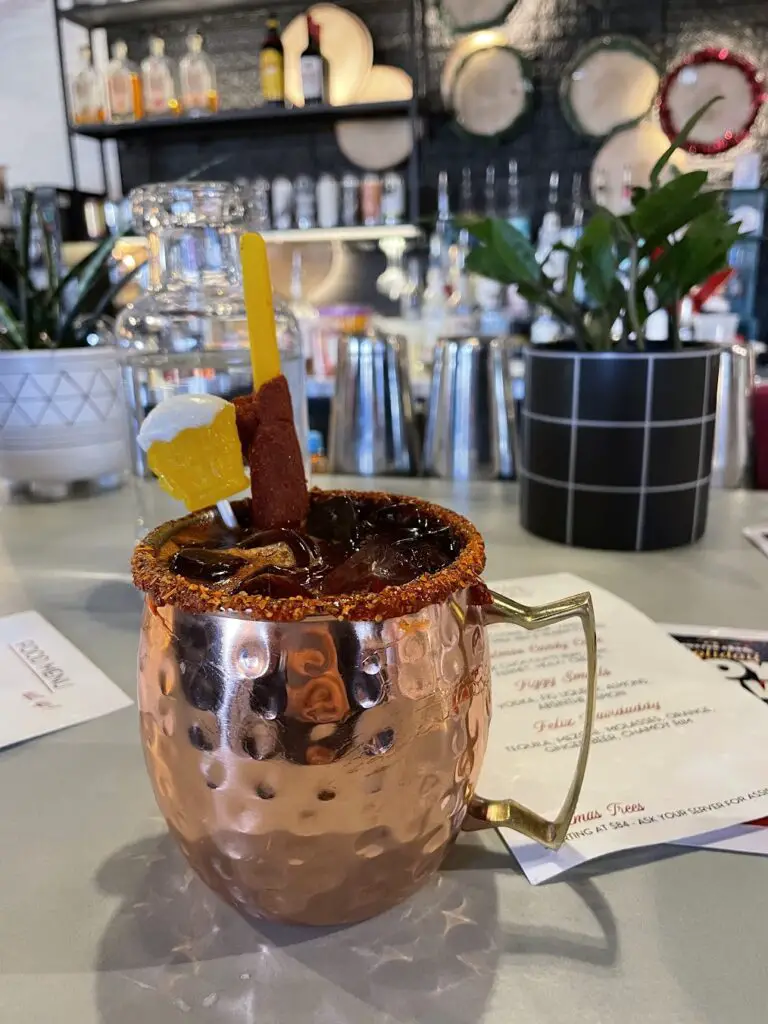 Colorado Springs Breweries
That's not the only place with holiday cheer in Colorado Springs. After outdoor winter adventures, it's nice to reward yourself with a beverage! Check out these popular Colorado breweries…some of them you are able to continue your day outside!
Tough out the cold weather and enjoy time in the sunshine on some of the year-round outdoor patios in Colorado Springs. More into classic restaurants and bars? Here are more…
Winter in Colorado Springs can be chilly! This Wantdo Hooded Packable Down Jacket is super warm, light, and perfect for a day in the city.
Outdoor Patios
You can stay warm with fires, heat lamps, and even blankets while sipping delicious drinks. If you want to stay outside (and catch mountain views), here are some of the best places for outdoor drinking in downtown Colorado Springs: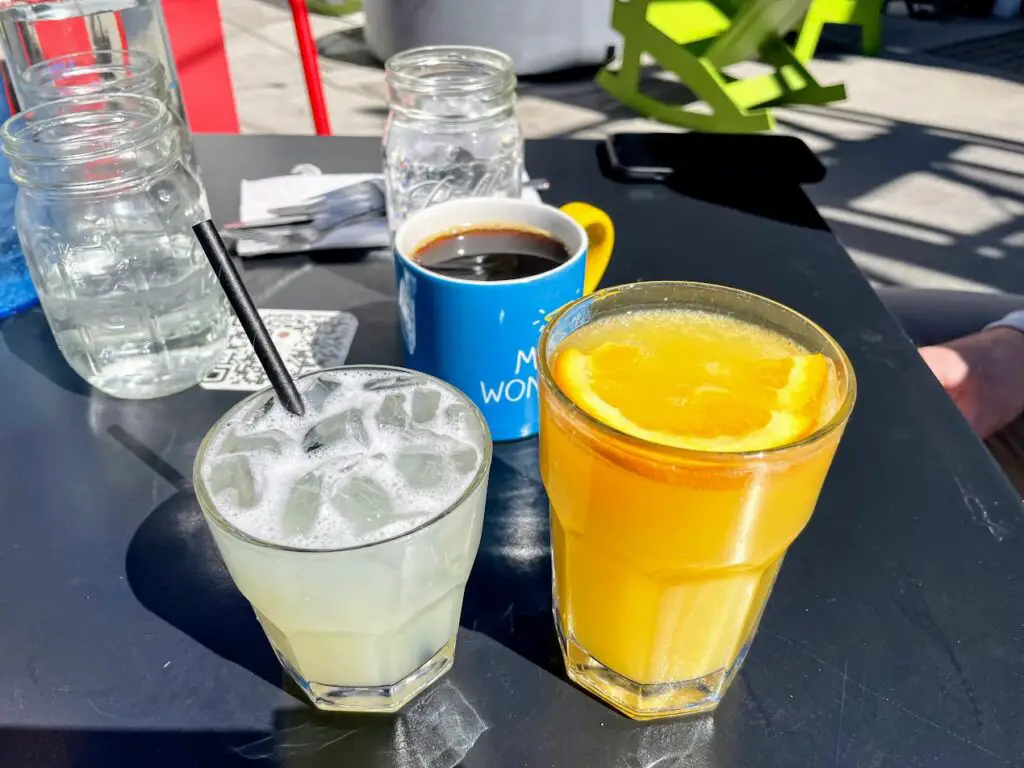 Old Colorado City
One of my favorite areas of Colorado Springs? Old Colorado City! You can easily turn this cute neighborhood into one of the best Colorado Springs winter activities. Bundle up and walk the few-block stretch of Colorado Ave. where you can find fun things to do from shops and boutiques to restaurants and bars. They always have decor throughout and it's always a great time.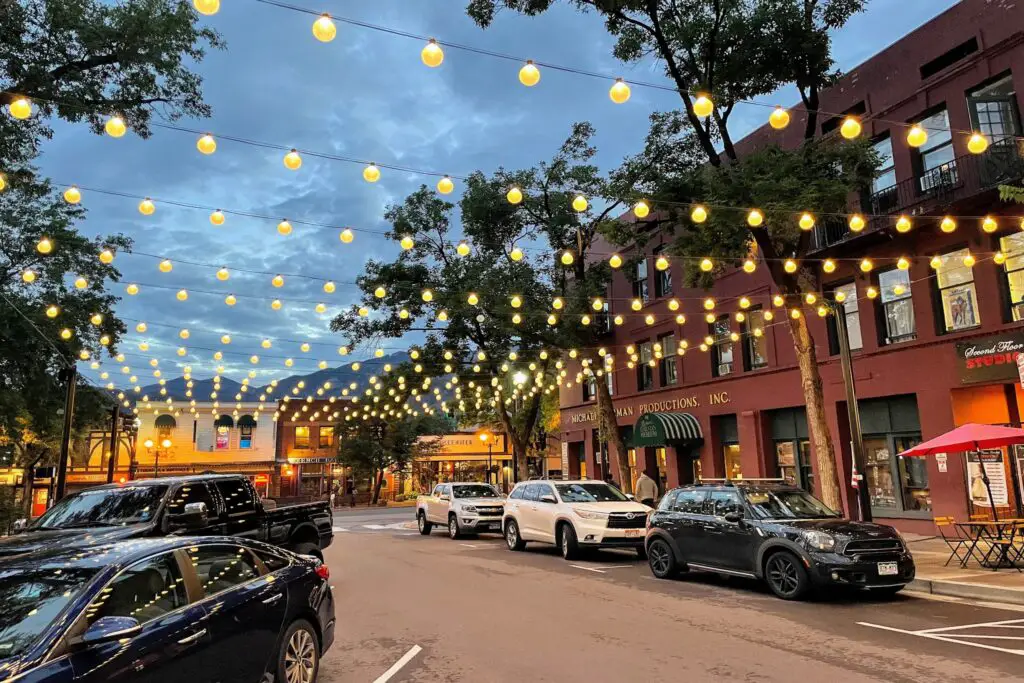 Manitou Springs
And just across the way? One of the other mountain towns in the area—Manitou Springs! A popular place to visit (usually much busier than Old Colorado City), Manitou Springs offers even more shops, restaurants, the spa (mentioned above), and even a fun Penny Arcade!
Just a short drive from Colorado Springs, this area is a great way to explore beyond just the city and get into a place with tons to offer—and incredible mountain views!
Day Trip to Ski Resorts
One more suggestion outside of the Colorado Springs city limits, but who doesn't want to add a day of skiing to their outdoor adventures in the winter? In only a few hours' time, you can find yourself skiing while surrounded by mountains. It's a one-of-a-kind experience that everyone should do at least once! (You'll probably find yourself seeking it out again!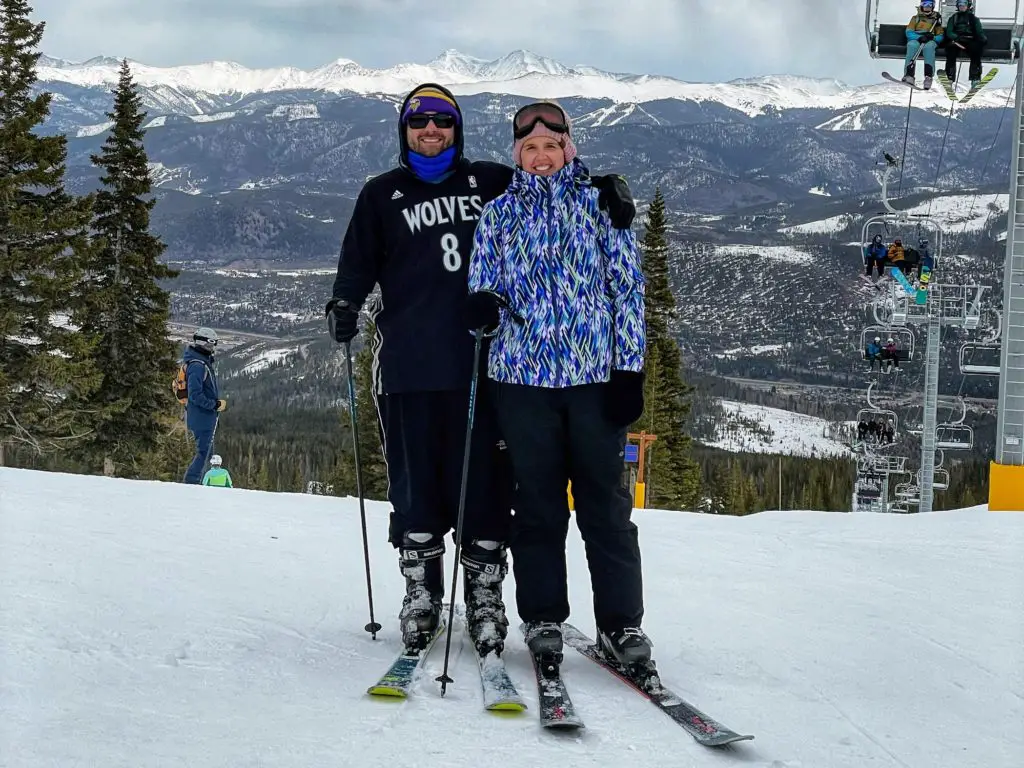 What Else is Nearby?
Colorado Springs winter activities don't stop there. Here are a couple more fun options:
Colorado Springs Winter Activities
That's a wrap! Don't stray away from Colorado Springs in the winter months because the number of activities are endless. Plus, it's BEAUTIFUL! Enjoy your time.