You're all packed and ready for vacation, but you get that sinking feeling just as you're about to walk out the door. Did I take care of everything? Is my home secure? Did I leave something in the fridge to rot? ALL very understandable thoughts, but also avoidable! The next time you get ready for vacation, use this home checklist to make sure all of the important things are checked off.
VACATION MODE…ALMOST.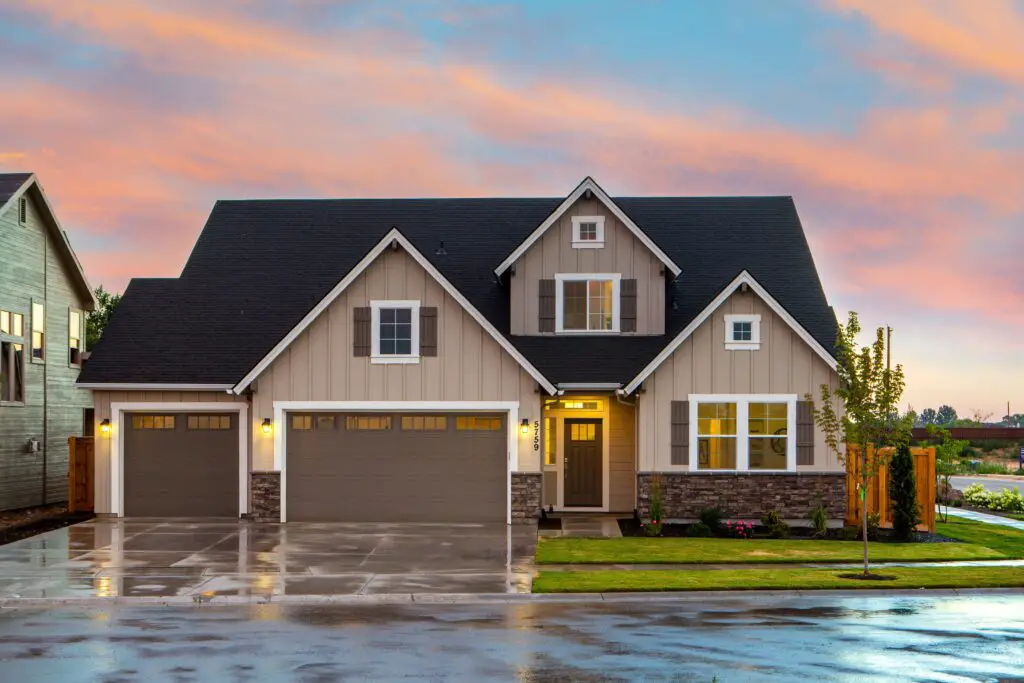 Whether it's summer vacation, a longer vacation for the holidays, or a road trip, the best way to go about vacation prep is a list. And I've got you covered! It may be a few extra steps than you're used to, but you will certainly feel more confident when you leave! And don't need to leave everything for last minute. Let's get into it…
Get Ready for Vacation: Secure Your Home
Make sure your home is safe and secure while you are away. We'll kick off with:
Notify Your Neighbors
Once you know your travel dates, make sure to let your neighbors know. That way, they can be aware of suspicious activity. And it leaves you with peace of mind to have someone keeping an eye on things.
Make sure they have your phone number so they are able to call or send text messages if needed. And don't forget to let them know if a family member or close friend will be your official house-sitter and stop by on occasion.
Give Someone a Spare Key (Don't Leave it)
If you trust your neighbors, give them a spare key, or else (obviously) your house and/or pet sitter. Intruders are well aware of typical hiding spots (under the mat, in the plant, above the door, etc.) so stay clear of that.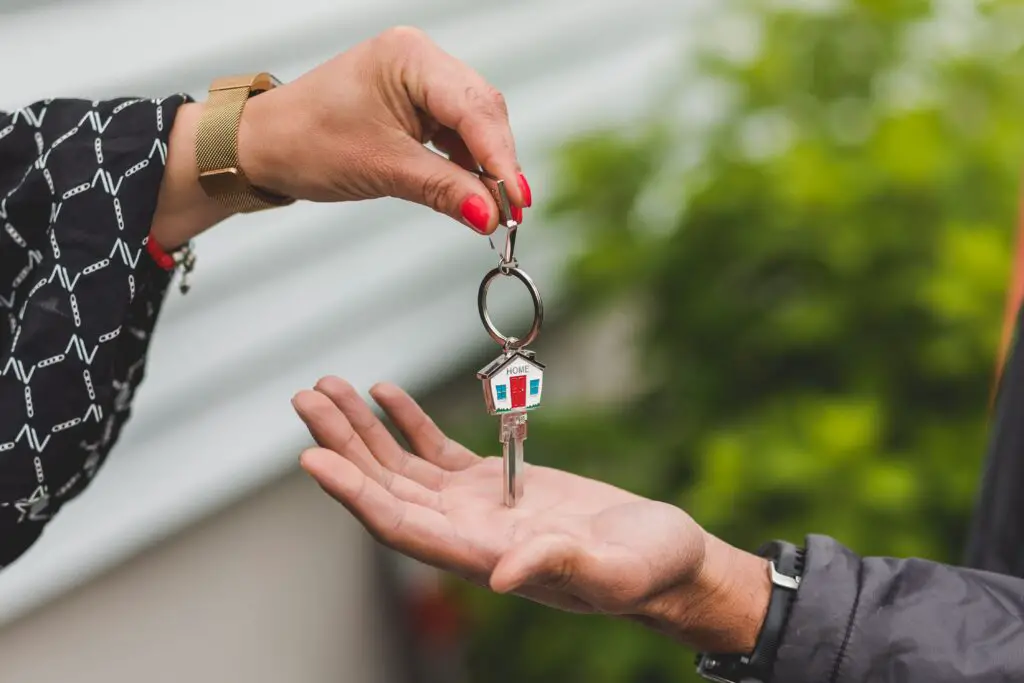 Put Mail on Hold
If you are gone for 10+ days, put all of your mail on hold. All of the newspapers and junk mail can add up quickly and soon your box is full. Stop by the post office, alert them of your travel plans, and they will have a quick form you can fill out. Stop in once you return and they will have it ready for you.
Lock Doors and Windows
Obviously, lol. Check EVERY door before you leave—even on higher floors. Lock front doors, sliding doors in your living room, basement doors, windows, EVERYTHING. This is an obvious one, but it's worth a double (triple, if you're me!) check.
Close the Blinds
Keep ALL of your blinds shut so it's difficult for outsiders to know if you are home or not. Plus, they are unable to see what you have inside.
Leave a Light On
You may consider leaving a small light on while you're gone to give the appearance that someone is home and it's not a completely empty house. Everything pitch black day in and day out is the telltale sign that no one is home.
Another option (if you have the technology) is to put outdoor lighting on a timer that turns on lights outside dark spots and doorways.
Set the Alarm System
Make sure your security system is all set to go. One of the other good things to do is alert the security company that you will be gone. Don't forget to tell them when you are expecting people to enter and around what time.
Keep a Car in the Driveway
This one can go either way, but a great way to give the appearance that people are home is to have a vehicle in the driveway. While a risk does come in with someone breaking in (don't leave anything in it!), or potential weather damage, it's worth it if you're driving older cars.
Keep Your Outdoor Space Tidy
One way to signal "no one is home," is to have an overgrown lawn with unnecessary items scattered throughout. Mow your lawn, shovel the driveway (fresh snow with no footprints is a big giveaway!), pick up the yard, and you will be set. If you're gone for a month or more, hire someone to take of these things while you're away.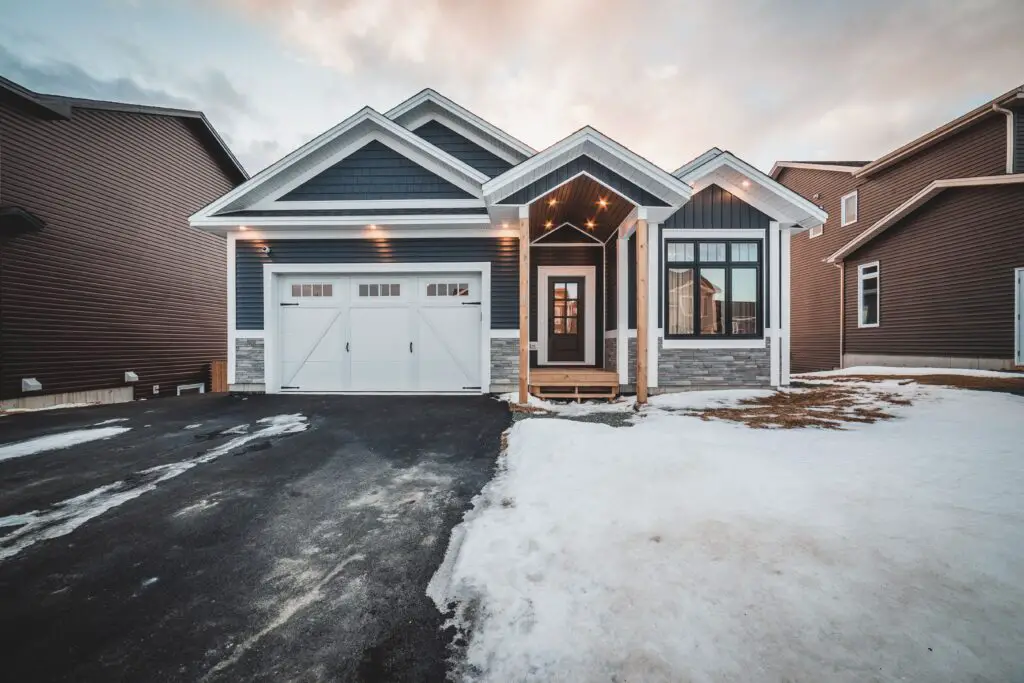 Get Ready for Vacation: Clean Your Home
The last thing you want to come home to is a messy (and smelly!) house. Take the time either the day of or day before to take care of household chores.
Clean Out the Fridge
This one is major. Throw everything away that will or might go bad while you are gone. This includes all leftovers, fruit, vegetables, and/or milk and juices. Check expiration dates on sauces and get rid of any of that as well. Your fridge should be close to empty!
TIP: A week or so before vacation, don't go grocery shopping! Use everything that's in your fridge so you don't feel guilty when it's time to throw things away.
Wipe Down Countertops
Clear away any crumbs that may attract insects or rodents—gross. Nobody wants to come home to an infestation!
Clean the Floors (Vacuum and Sweep)
Vacuum all areas and sweep (especially the kitchen!) before you take off. You want every room to look spick and span upon return. (It's the BEST feeling when you walk in the door.)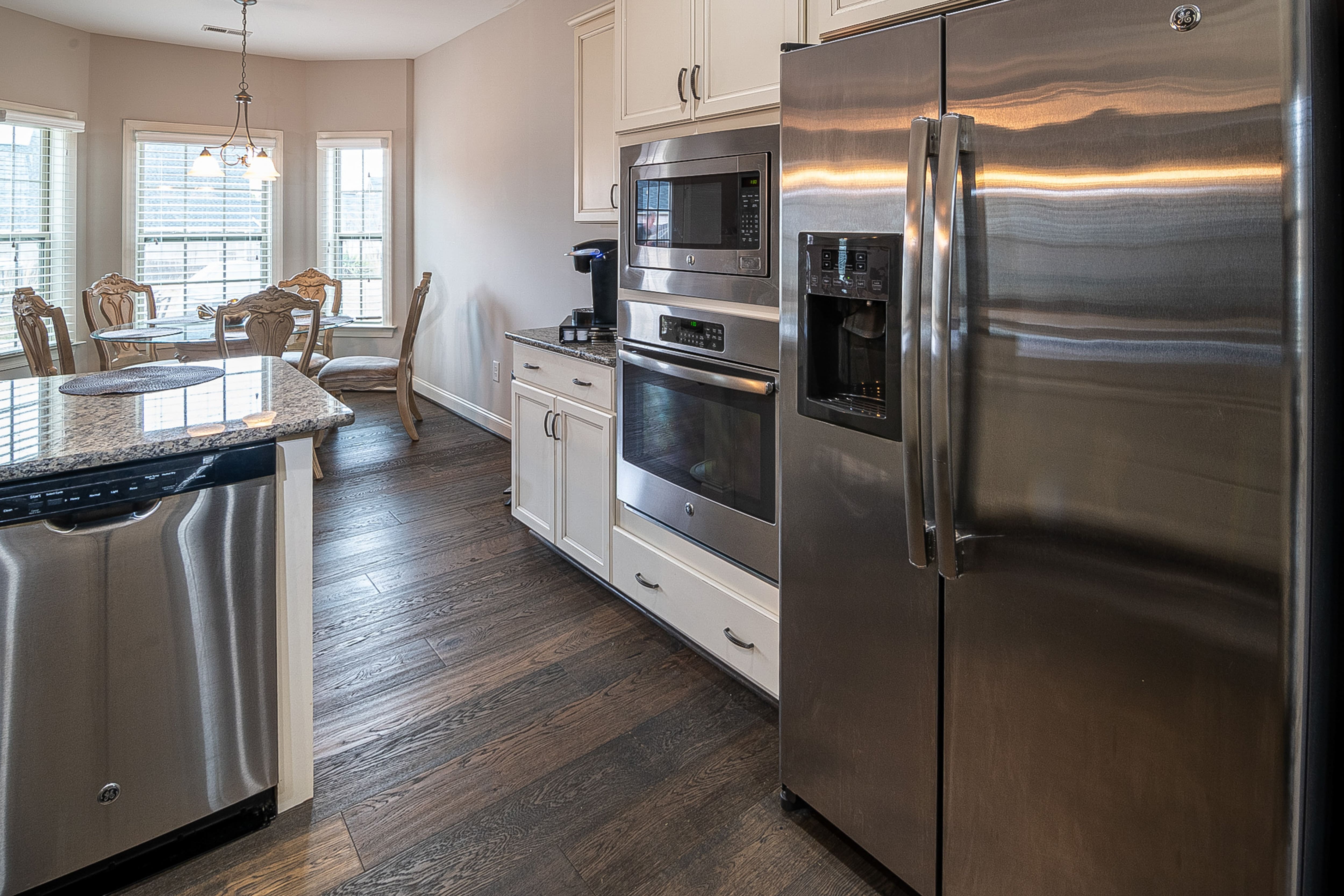 Check the Garbage Disposal
And clear it out! One way to come back to a smelly home is to leave your garbage disposal full of food.
TIP: Mix in some fruit peels as you're running it. This will help create a fresh smell.
Run and Unload the Dishwasher
Do not leave dishes in the sink. Or dirty in the dishwasher. OR clean in the dishwasher. Any of these can cause mildew and attracts bugs. Run your dishwasher (or hand wash if there are only a few things) and make sure to put everything away once it's clean and dry.
Clean the Bathrooms
Bathrooms = Moisture. Make sure you do a nice deep clean of your bathroom floors, shower, sinks, and toilets.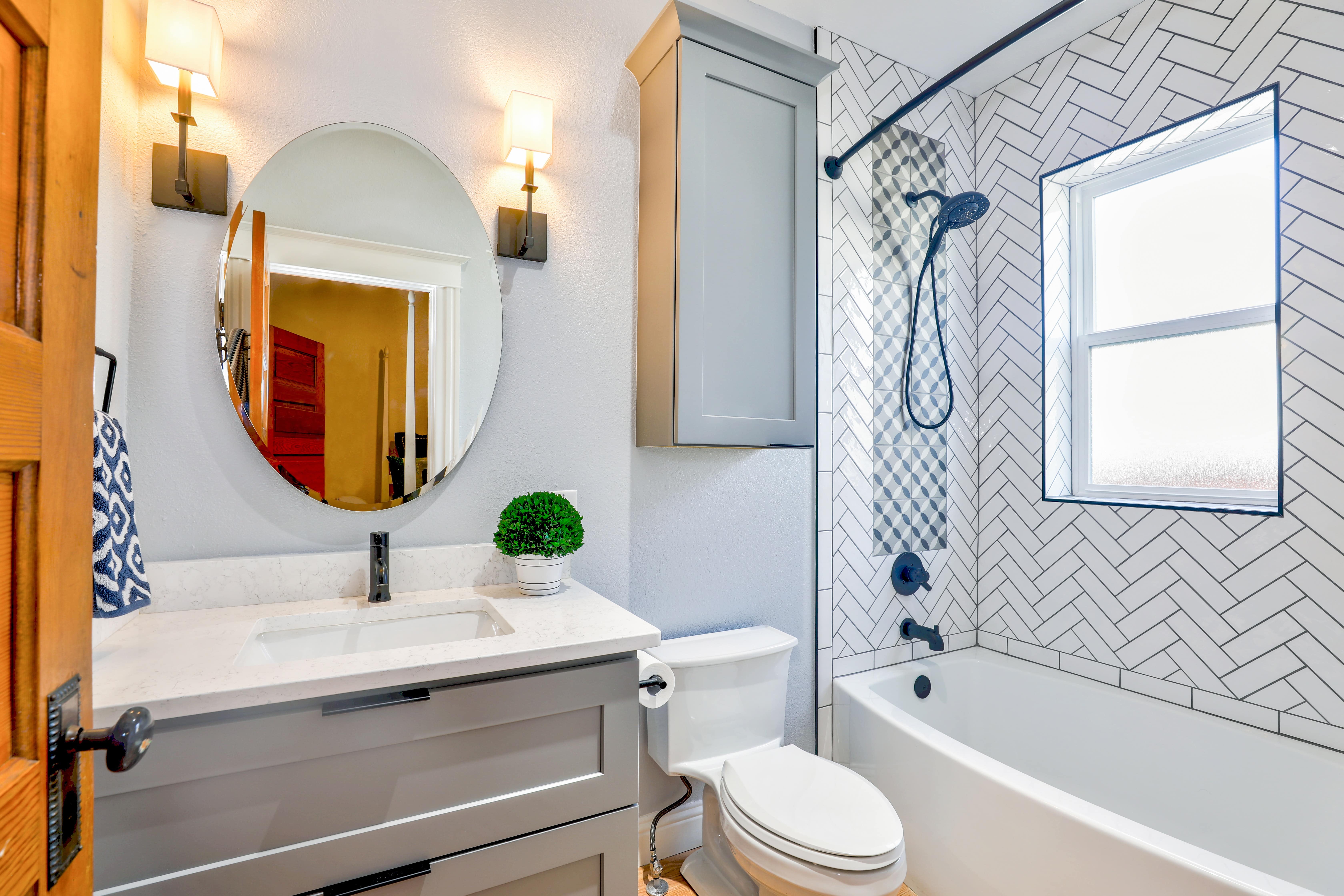 Have Your Laundry Done
You are going to come home with multiple loads of laundry. Stay ahead of the game and make sure whatever is in your dirty laundry baskets gets washed, dried, and (bonus!) put away! I promise you will thank yourself.
If you don't get to it, at the very least, make sure your washing machine isn't holding any wet clothes!
Wash and Change the Bedding
Dirty bedding grows bacteria—especially when it just sits for a while. Wash, dry, and place nice clean bedding on all of your beds. You'll return home to not only a clean bed, but a comfy, satisfying one!
Wash Bathroom Towels
And right along with the theme, wash, dry, and put away towels! You come home to nice, soft fresh ones. And, more importantly, avoid mold or mildew accumulating on your wet towels.
Take Out the Trash
Maybe the most imporant! Once all of the rooms are clean and you had the opportunity to throw away cleaning wipes, old food, dryer sheets, etc. take out the trash. Grab the garbage from every room including offices and bathrooms and get it into the large bins and out of your home.
If you are going to be gone a while, see if your neighbor can put it out for garbage day. If you can hold off until you get back, great.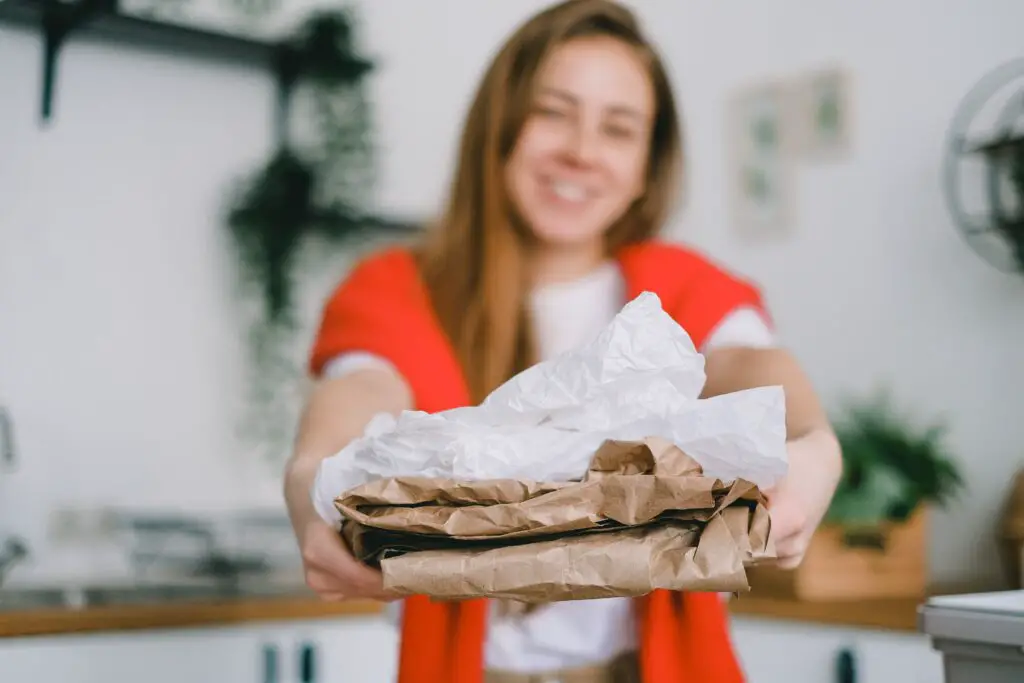 Inspect for Critters/Bugs/Rodents
Check your garage and basement for any unwanted animals. The last thing you want to be thinking about it mice or a bug infestation while you're away!
Get Ready for Vacation: Set Appliances
These are quick and easy checks and adjustments to not only safe money, but keep your home safe and free from disasters.
Unplug Electronics and Small Kitchen Appliances
Home appliances and electronic equipment use power even when they are not being used. Unplug lamps, TVs, chargers, toasters, coffee machines, and any other small appliances. Save money and avoid fire hazards while you're gone!
Adjust Your Thermostat
Do not completely turn it off! But don't run your A/C while you're gone in the summertime. And if it's during the cold winter months, lower it to around 55 degrees to prevent frozen pipes.
PRO TIP: Consider a SMART Thermostat that allows you to adjust the temp from anywhere. If a freezing spell rolls in, no worries. It's all at your fingertips.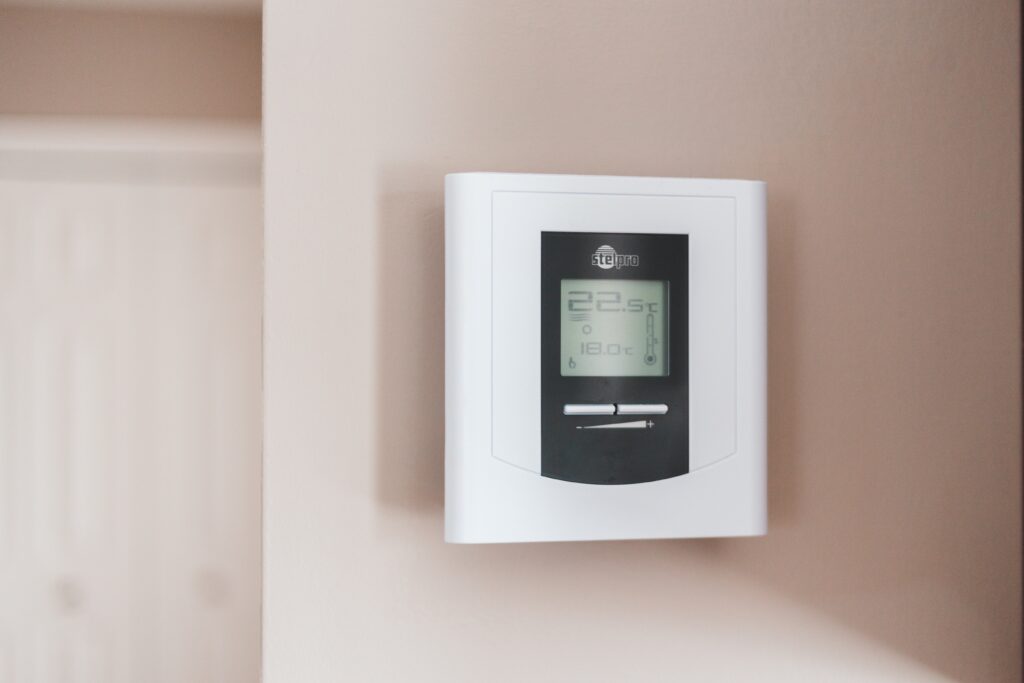 Shut Off All of the Faucets
Do a double-check before you leave to ensure none of the faucets are running or have a slow drip. Make sure all of the handles are turned fully off.
Turn Down the Water Heater
If you are gone for a while, there's no use in having the water heater running. It will save you money, plus prevent flooding and leaks. Keep in mind, that you will skip this step if you will be watering outside. Or, if others will be at the house for a period of time and need water.
Get Ready for Vacation: Miscellaneous
A few final things to take care of to get your home ready for vacation!
Hide or Move Valuables
It's a good idea to hide or move any of your very expensive items. Put things in the safe. Hide in unique and unexpected areas. And make sure anything in your basement is moved to a higher level to avoid potential water damage.
Water Your Plants
Every plant is different, but give all of them a good drink before you take off. Your low-maintenance plants should be fine. If you have ones that require more attention, make sure to tell your house sitter!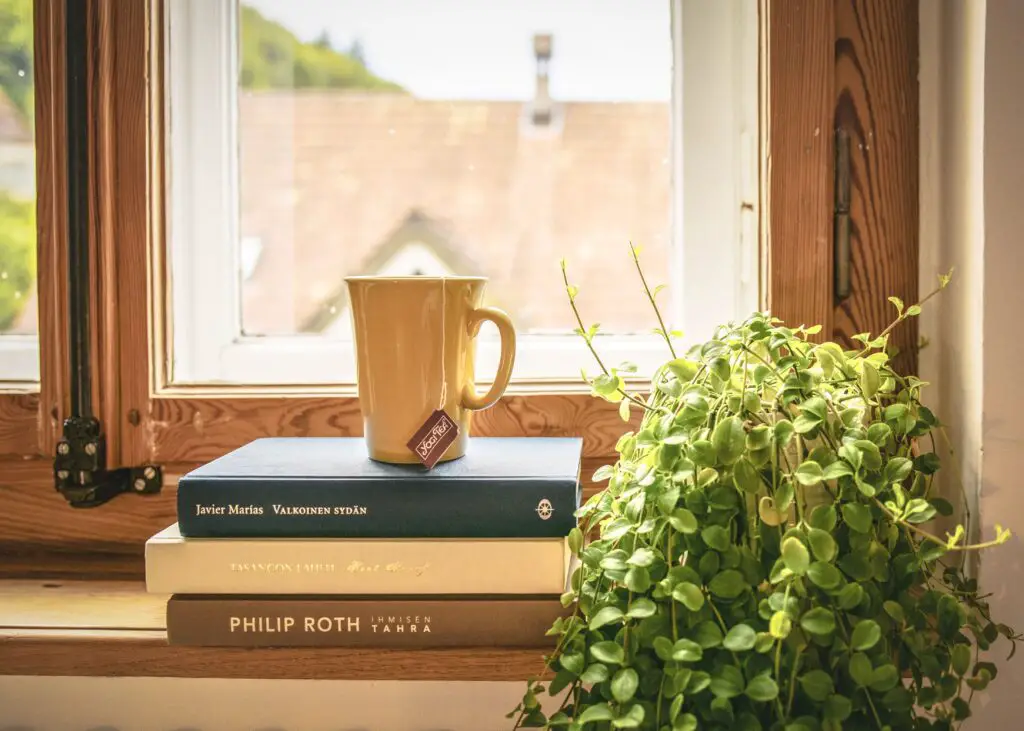 Alert Your Credit Card Company
Give your bank a quick call and let them know you will be on vacation. Often, banks will flag your card if you're doing a lot of spending in unique areas and it won't allow you to purchase anything—with the assumption that it's stolen!
Pay Your Bills
(Hopefully) the last thing you are thinking about on vacation is bills. But make that easier by paying them before you go.
BONUS: Prepare a Meal to Freeze
Prepare an easy meal that can stay in the freezer and be taken out when you get home. You'll likely be tired after a long day of travel and won't want to stop. In addition, you'll probably be ready for a healthy meal!
PRO TIP: Be Careful with Social Media
One of the last things to mention is to be careful with posting your location on social media. Professional intruders can use Facebook, Instagram, Twitter, etc., and know for a fact that you're away from your home.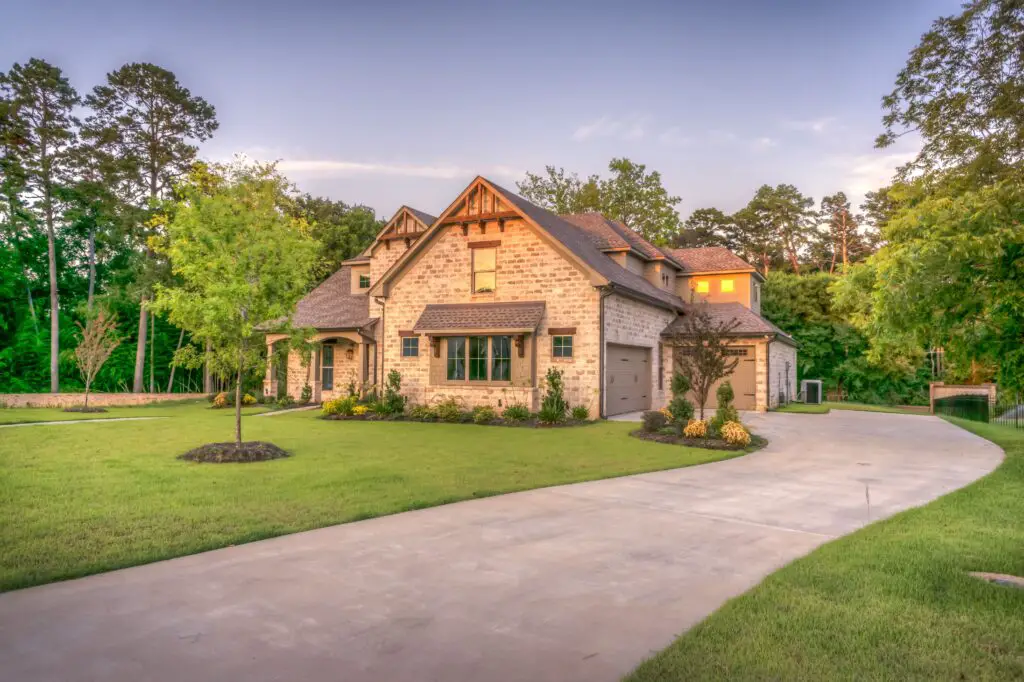 Get Ready for Vacation: HOME CHECKLIST
All in one place! Follow these important steps before your next vacation and you will walk out that door with peace of mind. PLUS, return home to an undamaged, squeaky clean home.
HOME CHECKLIST:
Notify Your Neighbors + Give Them a Key (Don't Leave it)
Put Mail on Hold
Lock Doors and Windows
Close the Blinds
Leave a Light On
Set the Alarm
Keep a Car in the Driveway
Take Care of the Outside
Clean Out the Fridge
Wipe Down Countertops
Clean the Floors (Vacuum and Sweep)
Check the Garbage Disposal
Run and Unload the Dishwasher
Clean the Bathrooms
Have Your Laundry Done
Wash and Change the Bedding
Wash Bathroom Towels
Take Out the Trash
Inspect for Critters/Bugs/Rodents
Unplug Electronics and Small Kitchen Appliances
Adjust Your Thermostat
Shut Off All of the Faucets
Turn Down the Water Heater
Hide or Move Valuables
Water Your Plants
Alert Your Credit Card Company
Pay Your Bills
BONUS: Prepare a Meal to Freeze
Get Ready for Vacation Time: YOU'RE DONE.
Finally. You're ready to go have a great time on a family vacation where you can focus more on quality time vs. the security or cleanliness of your home—even if it's an extended vacation! What do you think? What did I miss?
Going on a shorter trip and need help with a packing list? Read this 3-4 day packing guide!