Chicago, the third-largest city in the United States, is home to many top attractions including Millennium Park, Navy Pier, and the Magnificent Mile. History, culture, and diversity create the Windy City. Restaurants, museums, and parks make it one-of-a-kind. And whether it's one day in Chicago or one week…
You are sure to feel Chicago's unmatchable energy!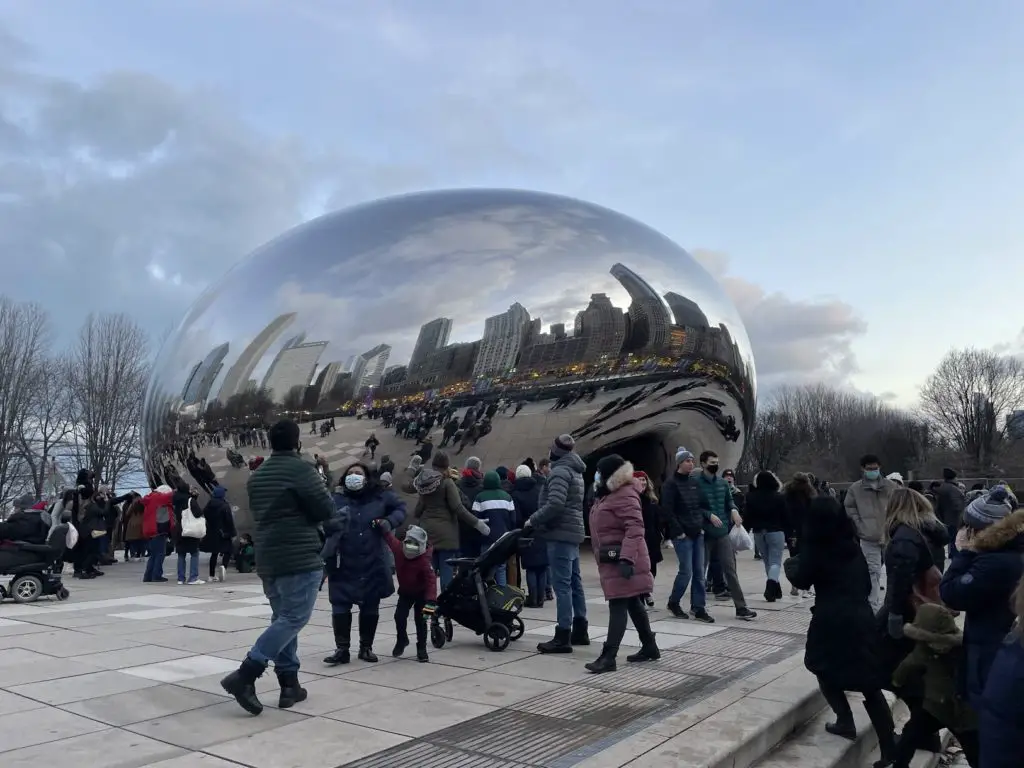 If you only have one day in Chicago, you must have a plan and maximize your time.
Luckily, you are in the right place! This is a FULL-DAY Downtown Chicago Itinerary Builder that typically takes (1) overnight stay unless you are going somewhere close by afterward.
Obviously, cut out what you need to and tailor it to your schedule and preferences. Below will help you determine if this is the blog post for you:
Who Is This Itinerary Builder For?
You want to explore DOWNTOWN Chicago: There won't be enough time to explore neighborhoods.
It's your first time in downtown Chicago: It's *PERFECT* for hitting the most popular Chicago destinations.
It's your second- (maybe third-) time in downtown Chicago: You have likely exprienced some of the recommendations. If so, visit the places you missed while incorporating some of the alternatives.
You want to hit the main attractions: Tourists traps become them for a reason! You will check off a lot of "bucket list items."
Note: My recommended "Perfect Day" is in Green Headlines with the alternatives listed below them.
Who Is This Itinerary Builder NOT For?
Now that you know if this is the right place for you, let's start planning!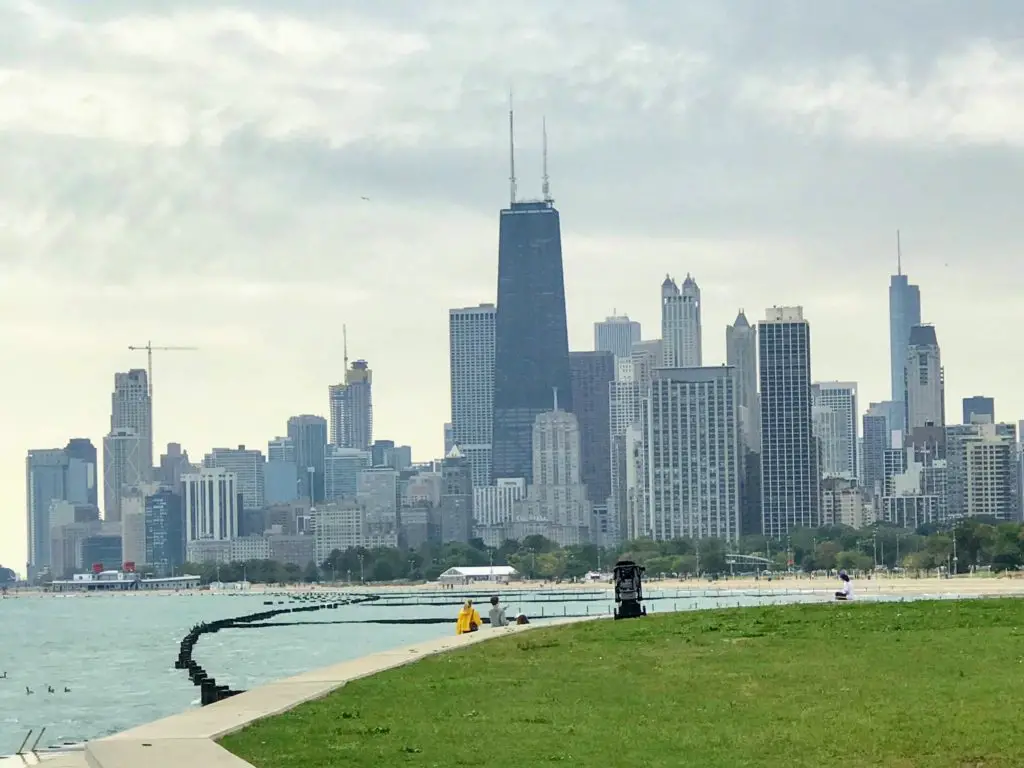 When Is The Best Time to Visit Chicago?
My vote for the BEST month to go to Chicago is June. And the worst is February. That said, whenever it fits your schedule is the right time to spend one day in Chicago!
Spring (March-May) is great because you'll deal with slightly fewer crowds and (hopefully) mild temperatures. Summer (June-August) is incredible because you're surrounded by a summertime vibe that is unlike anywhere else. Fall (September-November) is much like spring—with the bonus of a playoff baseball, football, basketball, and hockey sports buzz. And winter (December-February), you can experience the holiday happenings and beautiful decor.
Where to Stay in Downtown Chicago
If you are staying (1) night in the area, there are countless downtown Chicago hotels, Airbnbs, VRBOs, etc. I'll leave it up to you on where you stay because everyone is on a different budget with varying expectations. Keep in mind that with this Itinerary Builder, you will want to be within a few blocks of the Magnificent Mile. If you are looking for a hotel, I can recommend:
It's in a fantastic location, plus very clean with kind staff and the Weber Grill Restaurant inside (which you should grab a beer at if you stay!)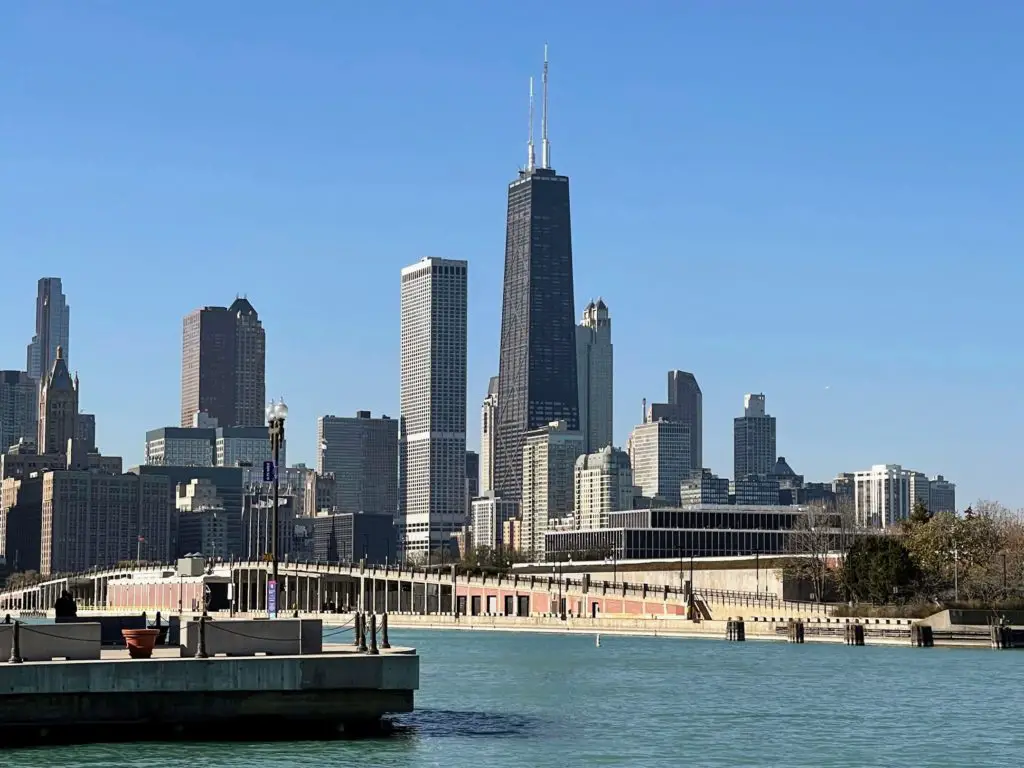 Getting Around
The Interary Builder is intentionally built to maximize your time by staying in the same (general) area. Nobody wants to spend their one day in Chicago in an Uber! Ideally, you'll only need one ride the entire day. The rest? Exploring all of the Chicago hot spots.
Walk
You will do a lot of this. But, I think it's the best way to explore the city and most of the journey is in complete walking distance. You'll be entertained throughout most of your walks with shops, street performers, the lake, and people watching. Throw on your Fitbit and get ready!
TIP: PLEASE wear comfortable, quality shoes, sandals, or boots. You don't want to do this without them.
Public Transportation
If you'd rather get from one place to the next on wheels, there are plenty of public transportation options. The "L" train will get you to different areas of downtown. And, more likely, the bus will be your best option. You can purchase a CTA Ventra card for $5 for the day. And Google Maps can help you with which bus and/or train to hop on.
Ubers & Cabs
Like I said, you'll likely need 1-2 rides throughout the day but they will be short. Expect anywhere from $7-15 per ride.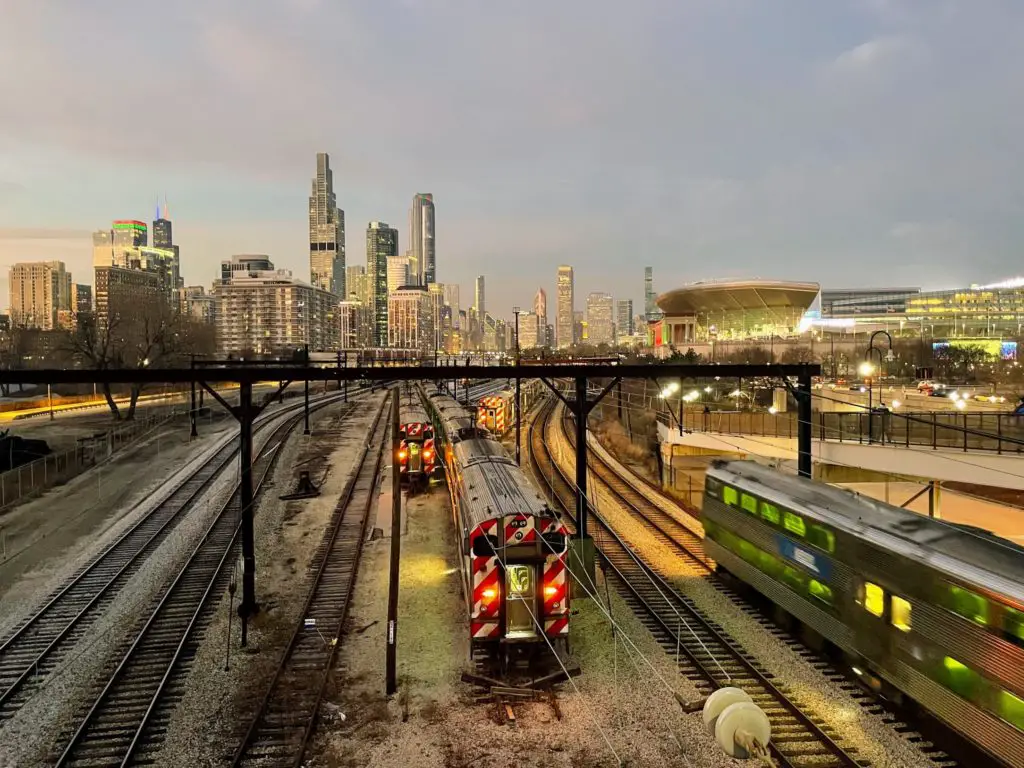 Things to Keep in Mind
SMALL MEALS!: You're only in Chicago for ONE day and there is SO MUCH food to enjoy! Plan to eat three meals, but make them small and don't get too full.
YOU'RE SAFE: A lot of fear is pumped out when it comes to Chicago. And while there are obviously questionable and dangerous places, downtown isn't one of them. Like everywhere, be aware. But certainly do not waste your one day in Chicago being fearful. This city is magical.
GO CHICAGO PASS: Most of the itinerary provided is free (besides restaurants/bars, and your own shopping, of course) but if you choose a few of the alternatives, check into the Go Chicago Pass. You might save some money.
MORNING: ONE DAY IN CHICAGO
Breakfast At Grand Luxe Cafe
(Plan to be at breakfast around 9:00. a.m.)
One of the most popular places to eat, and the perfect way to start the day. You get it all at Grand Luxe Cafe: a great, internationally-inspired menu, elegant environment, friendly staff, incredible views, and the best location on Michigan Ave. Order a DeLux Breakfast Sandwich, Short Rib Benedict, or a Breakfast Quesadilla (plus a Morning Cocktail, of course) and enjoy your first Chicago meal of the day.
Note: You won't regret coming here. That said, any restaurant on Michigan Ave. is a high-priced tourist trap—which isn't "bad;" it's an experience. But if you don't want that, and/or you'd rather keep breakfast light, try one of these:
-OR- More Breakfast Options:
Stan's Donuts: Two blocks off the Mile on E Erie St, grab one of Chicago's best donuts. They also have breakfast burritos, oatmeal, and sandwiches. And, of course, coffee.
Do-Rite Donuts & Chicken: Another great place on the same block. Pick whichever one is less busy—you can't go wrong. Here, you can grab a local coffee and fresh, creative donut.
After breakfast, walk off your breakfast and head towards Water Tower Place (a mall) which is on the north end of the Magnificent Mile. Your next destination is on the south-end so walking it from north to south is ideal.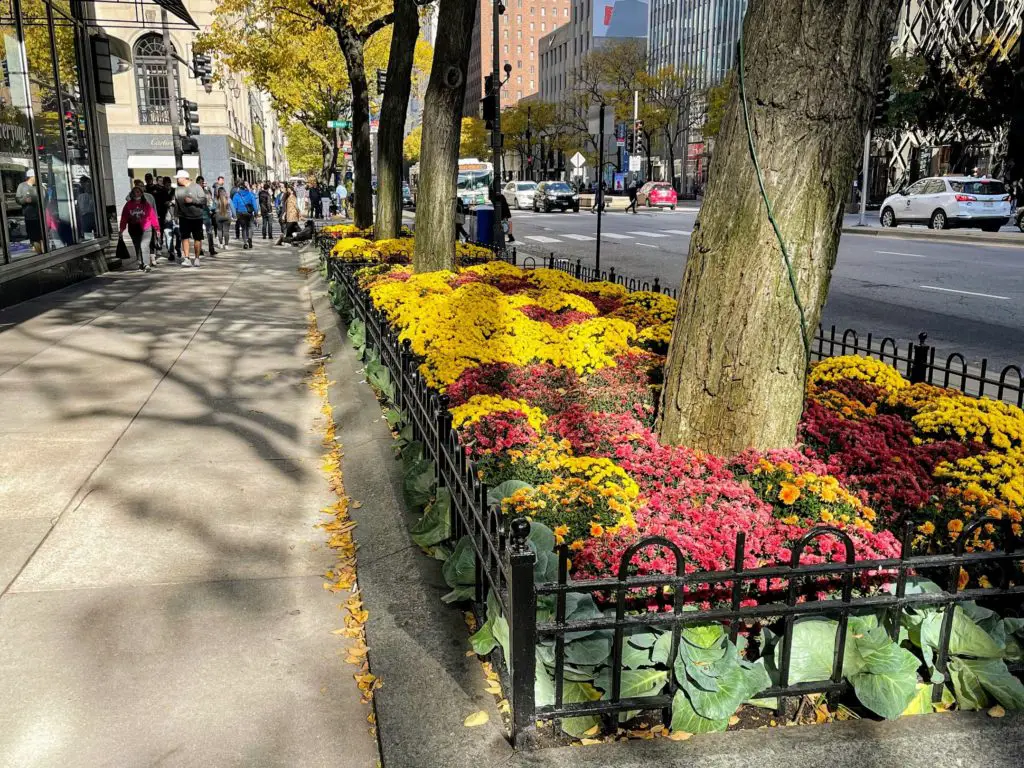 Magnificent Mile
(Shops open at 10:00 am or 11:00 am. Spend an hour or two browsing around.)
Time to shop on Michigan Ave! The Magnificent Mile, a 13-block stretch with more than 450 retailers, is full of upscale shops like Louis Vuitton, Burberry, Chanel, and Gucci. You'll also find department stores, Nike, Apple, Ugg, and H&M. Plus, Garrett's Popcorn—a must-stop to grab The Garrett Mix: a sweet-savory blend of caramel and cheese. Your smell will guide you there!
Get true big-city vibes during this self-guided walking tour. For planning purposes, it takes about 15-20 minutes to walk its entirely without stopping. And you'll find a few restaurants and bars along the way if some of your party is looking to drink while others shop!
CHICAGO RIVERWALK
As you make your way south down the Magnificent Mile, you'll eventually hit the Chicago Riverwalk. This spot is full of cityscape views with incredible architecture and places to eat and drink. Stroll around, watch the boats, take pictures, and enjoy the scenery.
There is also the opportunity to get out on the river and experience a riverboat tour. You will learn a ton about the city and its architecture—all while on the water with a unique perspective on the buildings. I am not a tour person but can say that this one is worth it!
Note: The River Tour is one hour. And tickets need to be booked over a month in advance. The earliest tour is 10:00 am. This itinerary would best fit the 10:45 AM slot.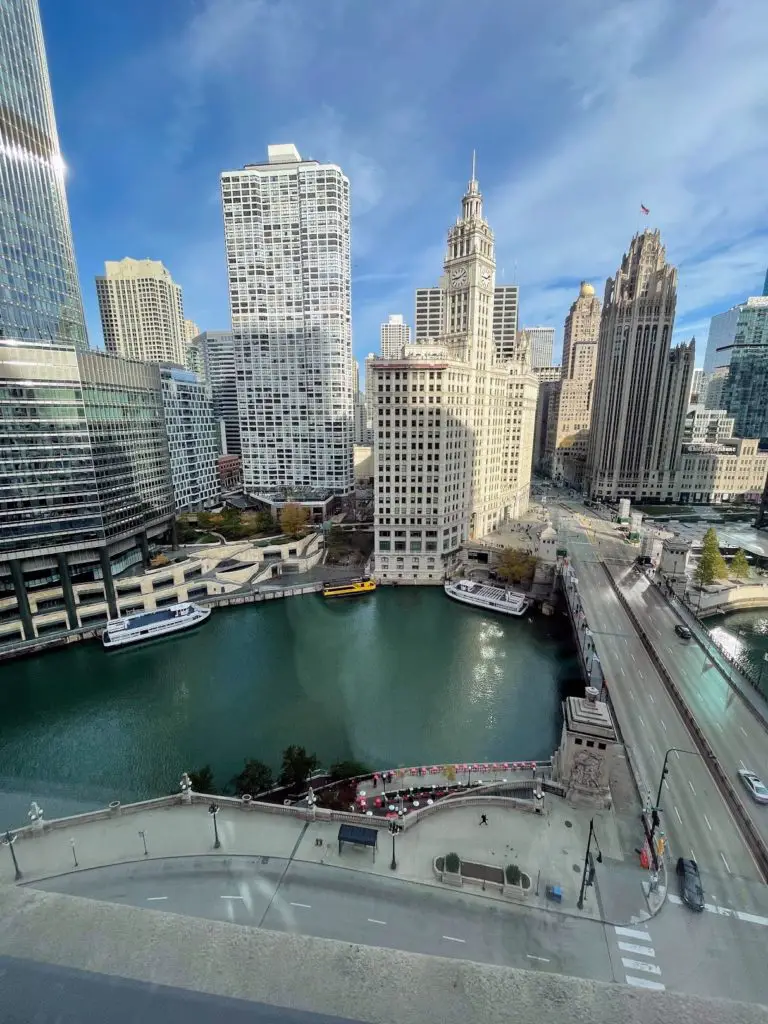 -OR- Additional Morning Options
Museum Campus
(Plan for 9:00 AM-12:00 PM)
The Museum Campus, a very popular spot in Chicago, is a bit out of the way (south) and you'll likely need a ride. But, it does provide a couple of different ways to spend your morning. It's also a great choice if the weather isn't cooperating.
Museum Campus is made up of three notable museums—you will only want to pick one unless you plan to spend both the morning and afternoon here. Each place is best experienced when you have at least a few hours.
AFTERNOON: ONE DAY IN CHICAGO
LUNCH: DeEp Dish Pizza AT Lou Malnati's
(It should be about 12:00-1:00 PM if you are on schedule 🙂 )
Deep-dish pizza is a Chicago classic and no matter how long you are here, you need a slice! And we're working in a little insider knowledge here: since you only have one day in Chicago, have the best-tasting food for lunch so you don't spend time waiting for a table!
While there are many great options, the best tasting (in my opinion), and in a great location for this itinerary is Lou Manati's. Order the Deep Dish Malnati Chicago Classic and it will be one of your most memorable meals! (I still remember my first Chicago deep-dish and it was 14 years ago!)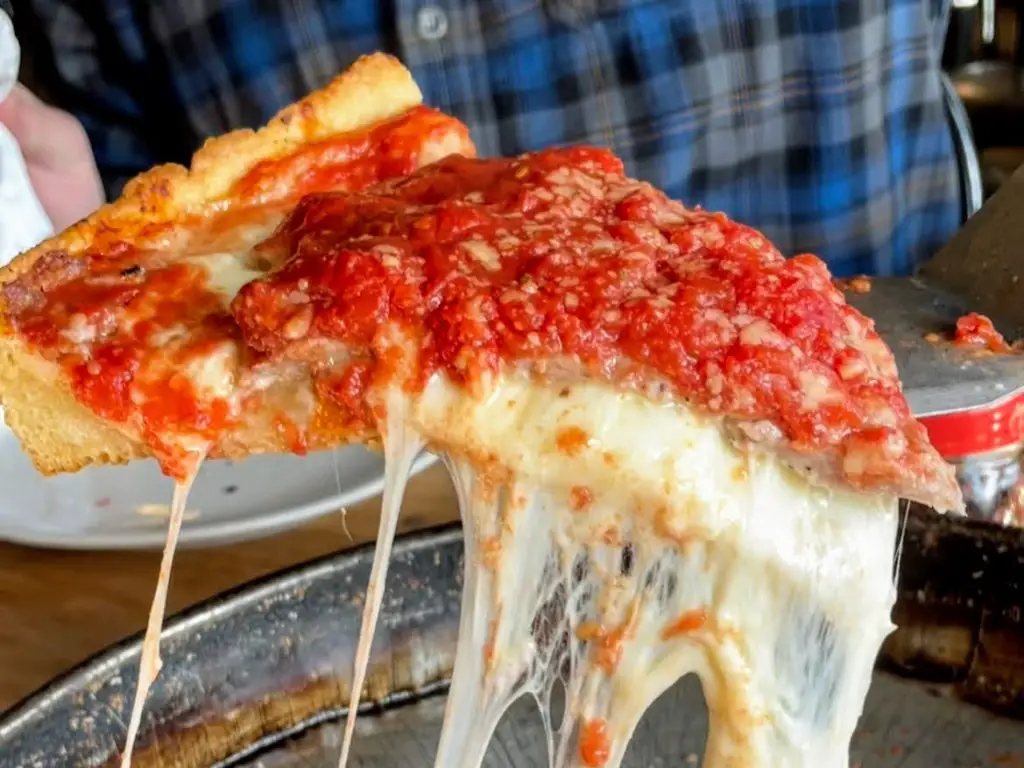 TIP: Eat LIGHT. You do not need more than one piece—it will be hard to stop though! Get a small pizza which is enough for 4 people (even if they say 3.) There's more Chicago food in your future…
-OR- Additional Lunch Options
Deep-dish pizza isn't everyone's thing. If you are looking for something else nearby, try one of these places:
Billy Goat Tavern: Grab a CHEEZBORGER and fries at this famous tavern.
The Purple Pig: "…cheese, swine and wine, among other standout dishes, showcasing the flavors of Italy, Greece and Spain." One of the top-rated restaurants in the city.
Chicago food is tough to beat! If you see something (there are tons of restaurants in the area) and it looks to be up your alley, I'm sure it's a good choice!
After lunch, keep making your way south and you will end up at…
Grant Park (Millennium Park + Maggie Daley Park)
(Plan to explore from around 2:30-3:00 to 4:00 PM)
Grant Park is a huge space (319 acres) along Lake Michigan that goes all the way from Maggie Daley Park to Museum Campus. In between the two, you'll find a ton of classic Chicago landmarks and popular attractions!
Millennium Park (The Bean + Crown Fountain): You have to see it! Sort of weird. But definitely cool, and a perfect place for photos. (It's also known as Cloud Gate. But, I lived here for 7 years and never heard it called that lol.) Plus, Huge LED screens display faces of Chicago locals. The mouths shoot water out and create a little pool—send your kids in!
Maggie Daley Park: Another place that your kids will love! Mini-golf, climbing wall, and multiple playgrounds for all ages. And of course, great city views.
Buckingham Fountain: Gorgeous, three-level fountain with the beautiful city backdrop. Make this the last stop and hope it's dark to see the light and water show.
BONUS: Art Institute of Chicago: You likely need more than one day in Chicago for this (it's the second-largest art museum in North America), but if you want to spend an hour or two—go for it!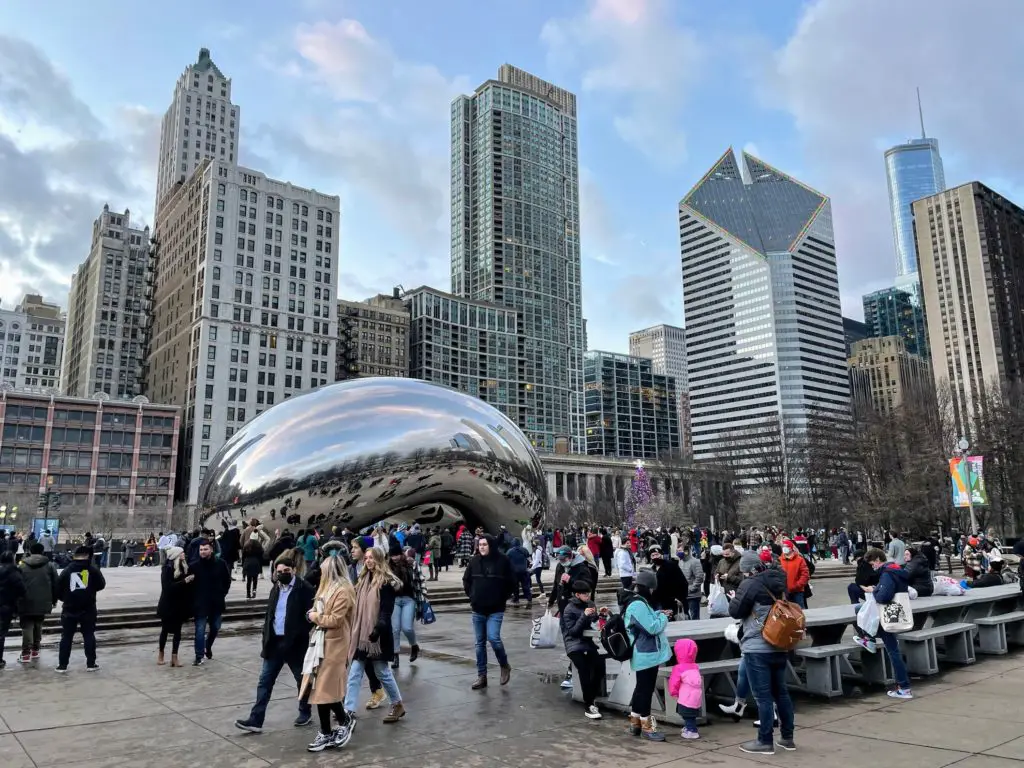 After Millenium Park, you have about a 15-minute walk. BUT, you're in luck because it's one of the most beautiful walks along Lakefront Trail with views of both the skyline and Lake Michigan. Eventually, you'll hit one of Chicago's most popular attractions:
NAVY PIER
(Plan to be here until around 6:00 PM—assuming you have a beverage or two!)
This spot is fun no matter how old you are! Ride the Centennial (Ferris) Wheel which will give you memorable views. Stop at the famous Harry Carray's for a beer—it's happy hour! Then head to America's Dog and Burger for a classic Chicago Dog. You can also visit a gift shop or two, eat delicious ice cream, swim in the fountains, or book a Lake Michigan Sightseeing Cruise. Navy Pier is full of fun, colorful, and exciting options.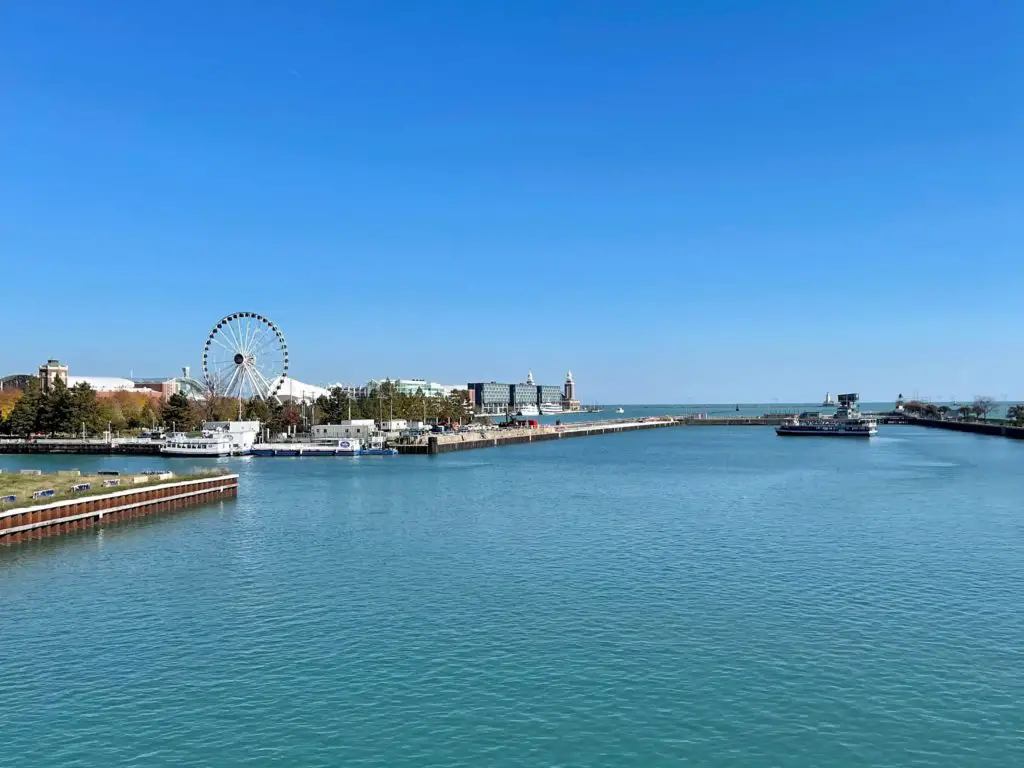 Navy Pier is my favorite "tourist trap" and is somewhere I always wanted to bring visitors when I lived in the city. There's always fun going on and you can easily spend a few hours enjoying the experience.
-OR- Additional Afternoon Options
If Grant Park and Navy Pier are just too touristy for you, or you have already been there, try one of these downtown Chicago options:
Oak Street Beach: On the shores of Lake Michigan along Lakefront Trail, you will find a perfect city beach. If it's the smmertime, you can't go wrong with an afternoon here!
Willis Tower Skydeck: Home to The Ledge—a glass box that overhangs the building by 4+ feet giving the illusion that you are standing in mid-air from the 103rd floor. (Note: The John Hancock Building—another very tall building, is included below.)
Chicago Children's Museum: This is actually at Navy Pier, so you could easily swap Grant Park for this. It's interactive and fun for all ages!
NIGHT: ONE DAY IN CHICAGO
DINNER AT AL's #1 Italian Beef
Thinly sliced beef soaked in cooking juices and placed on fresh, warm french bread that gets topped with spicy giardiniera and sweet peppers. Are you salivating? You should be because Al's #1 Italian Beef is easily one of the best, most delicious, places to eat in Chicago.
This place is a counter service, no-frills restaurant that's perfect for a quick dinner. If you have a little room in your belly, I highly recommend trying this—even if it means splitting one with someone else. (Note: this is 1.2 miles from Navy Pier. Walk, or take your short ride of the day.)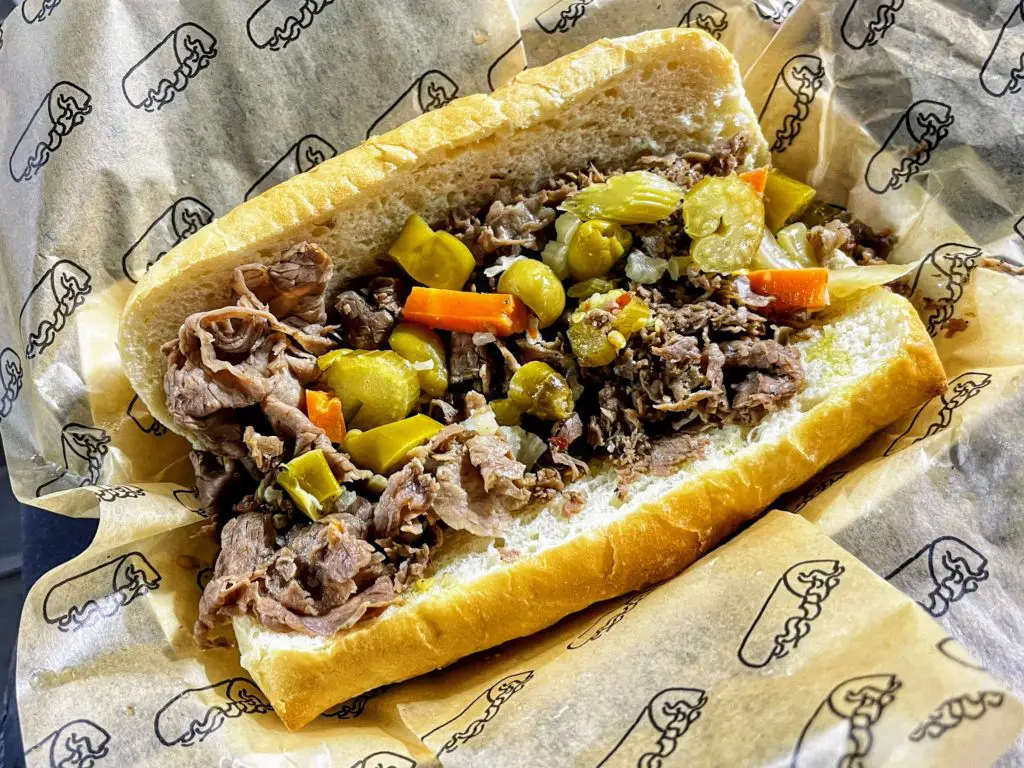 If that doesn't sound like what you are looking for, you have plenty of options. I recommend:
-OR – Additonal Dinner Options
Volare Ristorante Italiano: Pasta and wine in an authentic Italian restaurant downtown that's upscale yet casual. It's a bit unassuming, but you will absolutely love the food and enviornment. Note; this is .7 miles from Navy Pier. (P.S. This is where I would go!)
Tavern on Rush: Steaks and seafood in a lively, upscale resturant. (They have a great bar area!) Note: this is 1.5 miles from Navy PIer, so a bit of a walk. You might need a ride but it's really close to the next spot…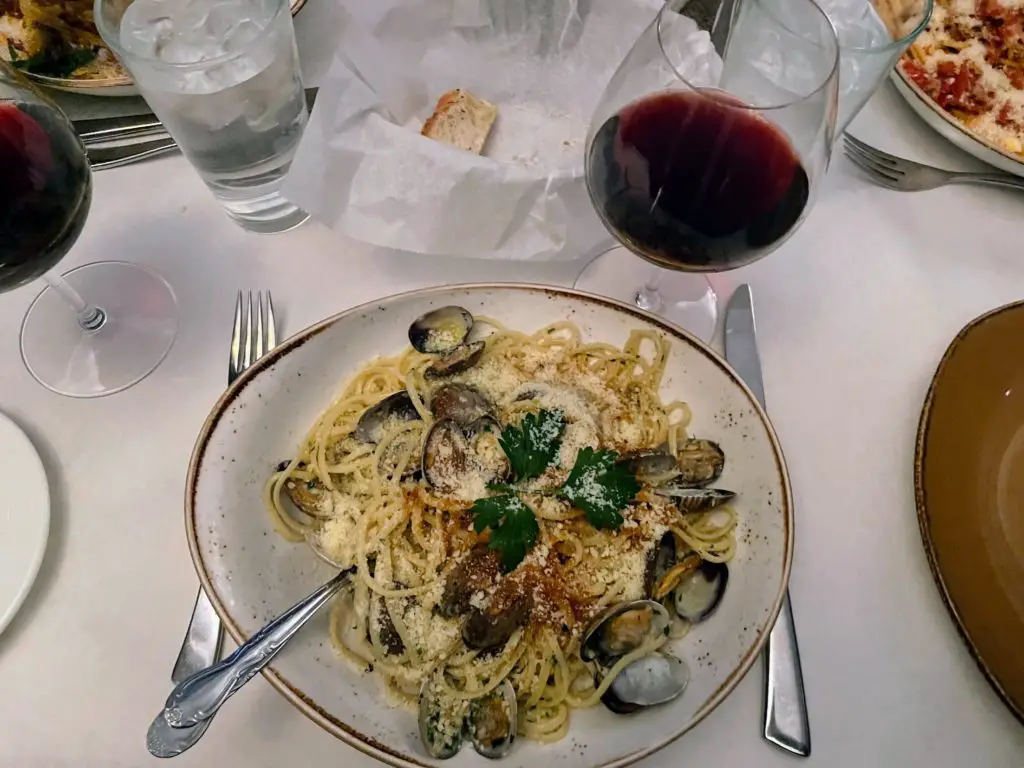 John Hancock Center—RESTAURANT
Ready for a nightcap with a world-class view? A martini from the top of Chicago's second-tallest building? Most people visit the John Hancock Building and pay to visit the observation deck and museum portion.
But I am going to give you a HOT TIP: Walk in, say you are going to the restaurant, and it's free admission to go up! You do need to pay for an overpriced drink—$15 or so—but that's cheaper than an "attraction ticket" AND you get a cocktail!
Once you're at the restaurant, head to the bar or wait for a table, and you'll be rewarded with a great experience and incredible view of the entire city all lit up. ONE MORE THING: If it's raining or an overcast/cloudy day, skip this. It needs to be a clear night in order to have the best experience and see the city. If it's a bad night for it, go right into…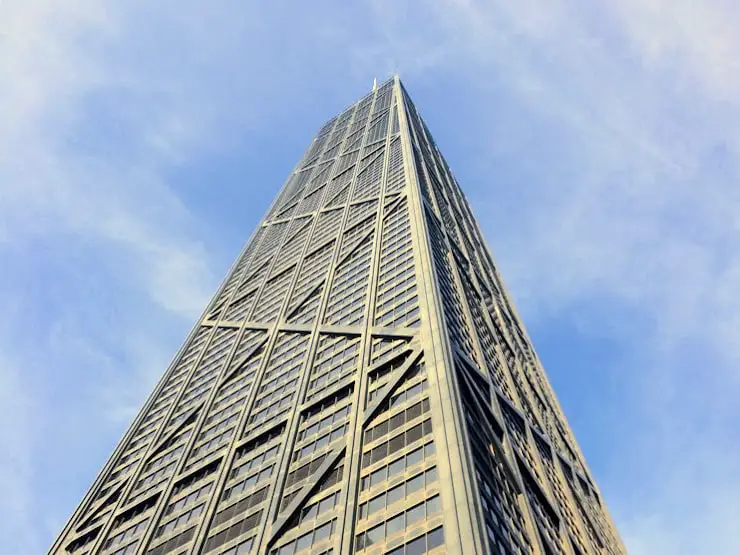 LATE-NIGHT: ONE DAY IN CHICAGO
Second City
Check out an improv show at one of the country's most well-established comedy clubs, Second City. Steve Carell, Chris Farley, Bill Murray, John Candy, Tina Fey, and Mike Myers are all alum! This is a great thing to do during your one day in Chicago and will bring TONS of laughs.
Tickets are around $50, shows start at 7:00 PM or 8:00 PM, and last one hour. Tip: Student shows are only $10 and have an 8:30 PM showing.
I'm technically cheating because Second City is located juuust out of downtown in Old Town. It's 1-2 miles from the recommended dinner restaurants, and closest to Tavern on France.
Party Like a Rockstar
Have the best time at night! There are a ton of options for drinking a little too much. If you're into music, check out House of Blues (technically River North.) For a classic bar scene with games go with Streeter's Tavern. And for a cocktail and singing, try Redhead Piano Bar.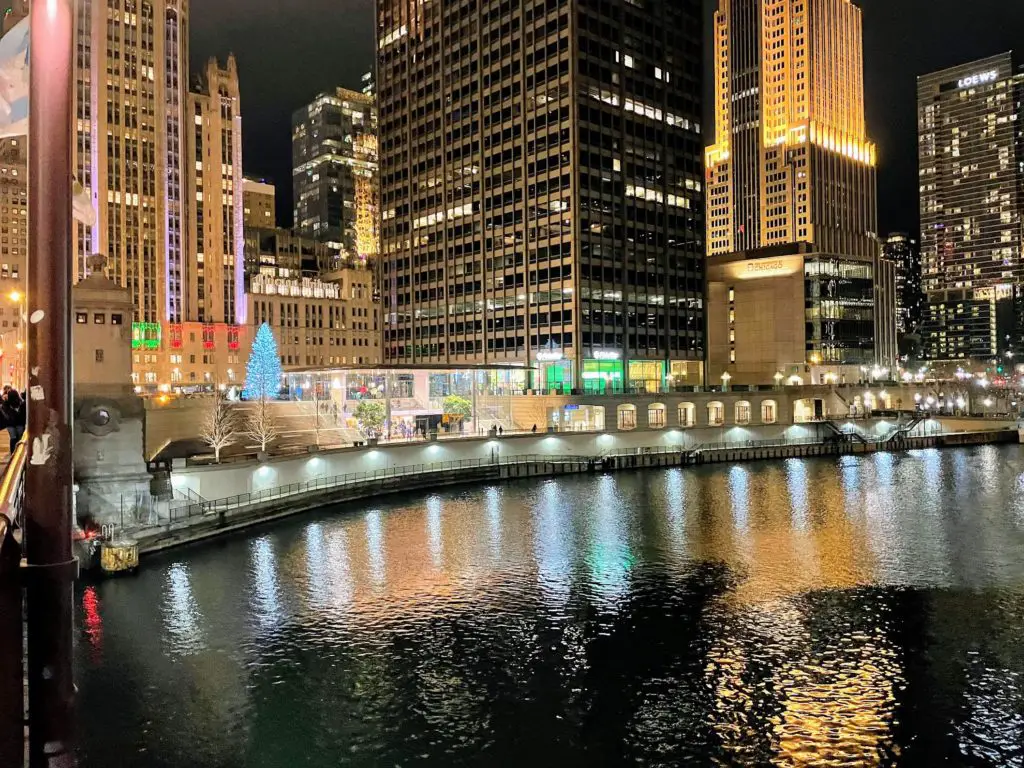 ONE DAY IN CHICAGO
There is your classic one day in Chicago full of fun Windy City classics, endless memorable food, shopping, and exploring. It's tough to go wrong in Chicago, but hopefully, the Itinerary Builder helps you create the most perfect day for you and your travel partners.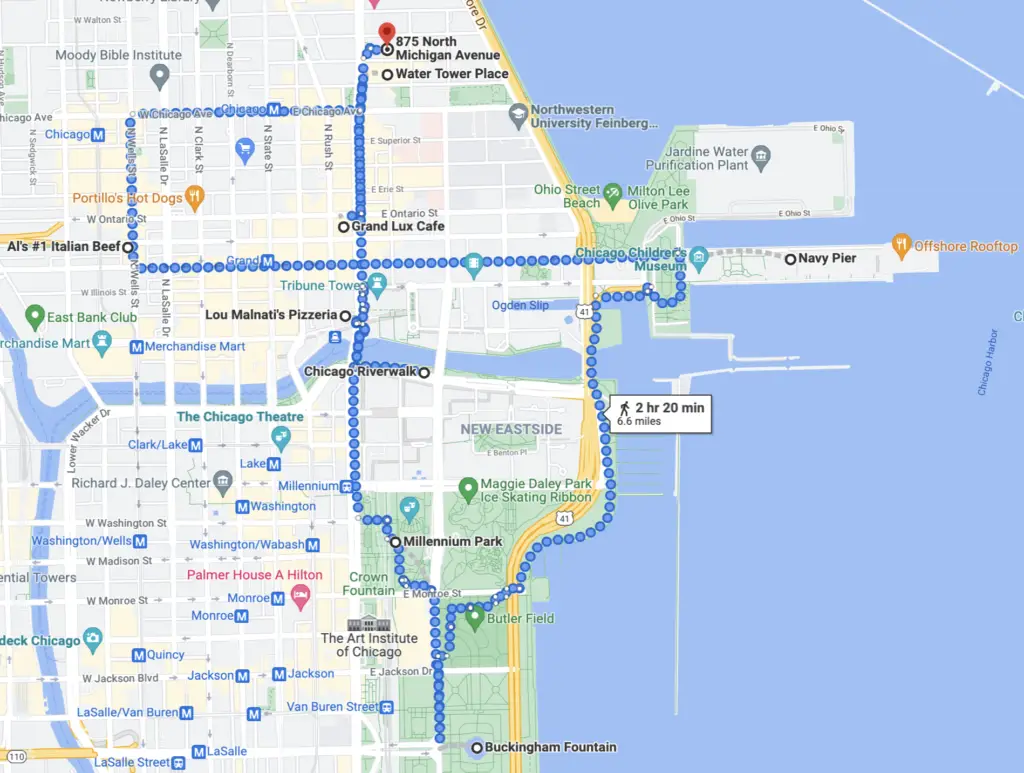 BONUS: Your Way Out of Town
If you aren't leaving until morning…
Chicago Bagel Authority
You should sneak in one more Chicago meal. This one is just north of the cities and HIGHLY recommended if you are going that way. (It's even worth it to go out of the way!) There are two locations, Lakeview and Lincoln Park, and it won't let you down!
Chicago Bagel Authority offers a large, unique menu (in a quirky setting) of steam-pressed bagel sandwiches and classic bagels with cream cheese. Grab a breakfast egg sandwich in the morning or a delicious steamwich with premium meats, cheeses, and vegetables.
It's the PERFECT way to start the day—especially if you took the Nightlife advice 🙂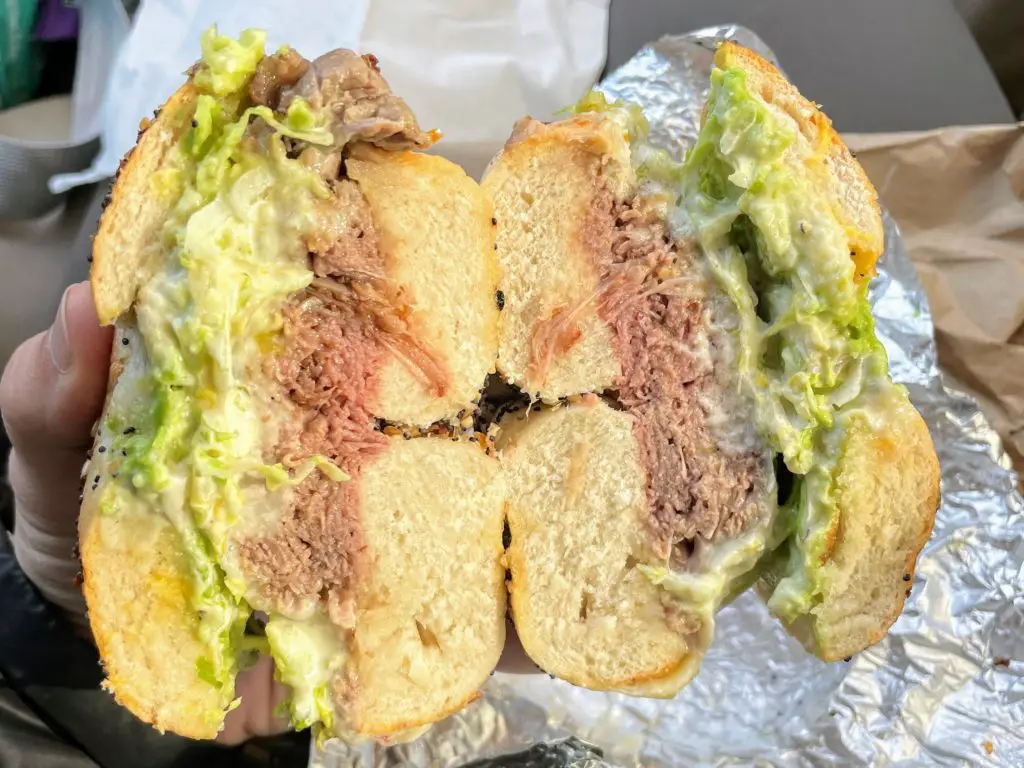 Neighborhoods to Visit Next Time
Chicago is a BIG city; 2.7 million people call it home. And over 54 million people visit every single year! Phew.
And while downtown is a magical time, a great way to get the true Chicago experience is to explore the neighborhoods outside of downtown. It's fun to live more like a true Chicago local. Try foods from restaurants the entire country hasn't heard of. Stop in random neighborhood bars with students and regulars. Check out parks and go into fun shops and boutiques.
While there are a lot of Chicago neighborhoods (77 different community areas), these are my top picks for visitors—note, these are all north of downtown Chicago.
Lincoln Park
Near and dear to my heart. As a DePaul University alum, there is no city that holds more of my love! The vibe is incredible and the area is made up of students or wealthy professionals. There are bars on every corner, it has quick access to the lake, and no matter what time of day, you will find an incredible meal.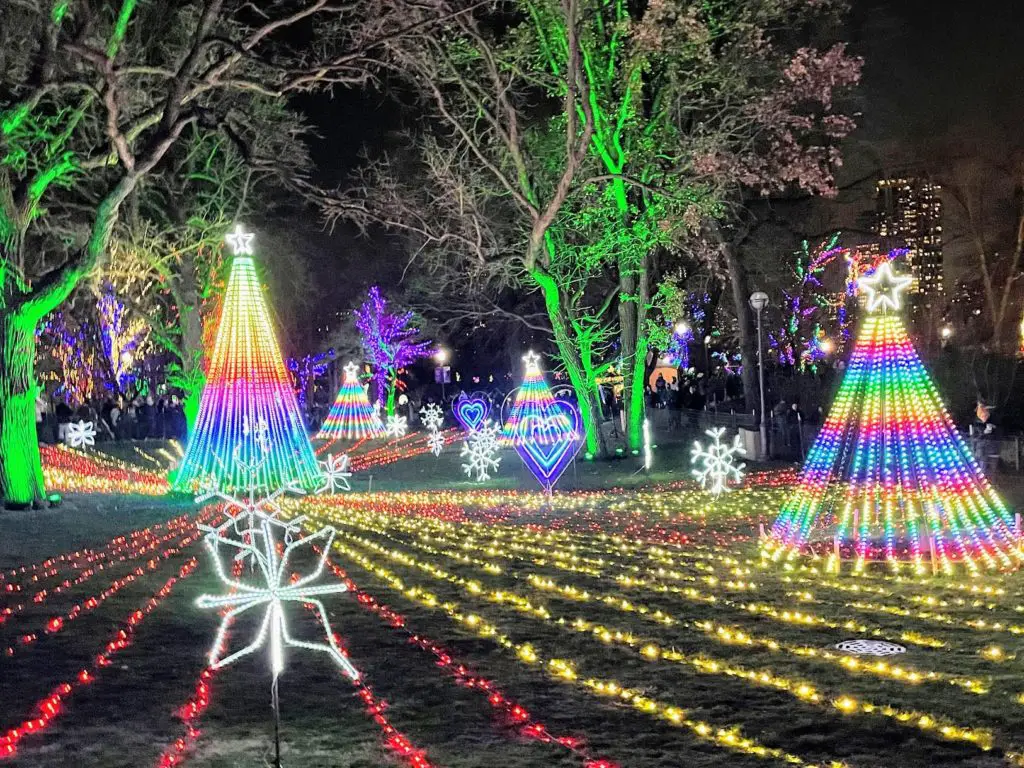 My Top Lincoln Park Recommendations:
Pequod's Deep-Dish Pizza: This spot literally opened a bar to serve as a waiting room two doors down—that's how good it is. A lot of locals adovcate this as the best pizza in the city vs. more well-known ones like Lou's and Giordano's.
Sweet Mandy B's: The BEST bakery! Stop in and don't leave without a classic vanilla with butterfream frosting cupcake and a chocolate chip cookie. Divine.
Drink Beers: You will not have a hard time finding a fun bar. Most frquented for me was Kincade's (W. Armitage Ave.), Gaslight (N. Clark St.), and Duffy's (W. Diversey Pkwy.) And go to Kingston Mines if you're trying to stay up until 4:00 AM.
Head to Lake Michigan: North Avenue Beach is incredible. Lay out and swim, read, walk the trail, and take in the cityscape views.
Lincoln Park Zoo: A fun (free!) beautiful zoo with a lot of animals.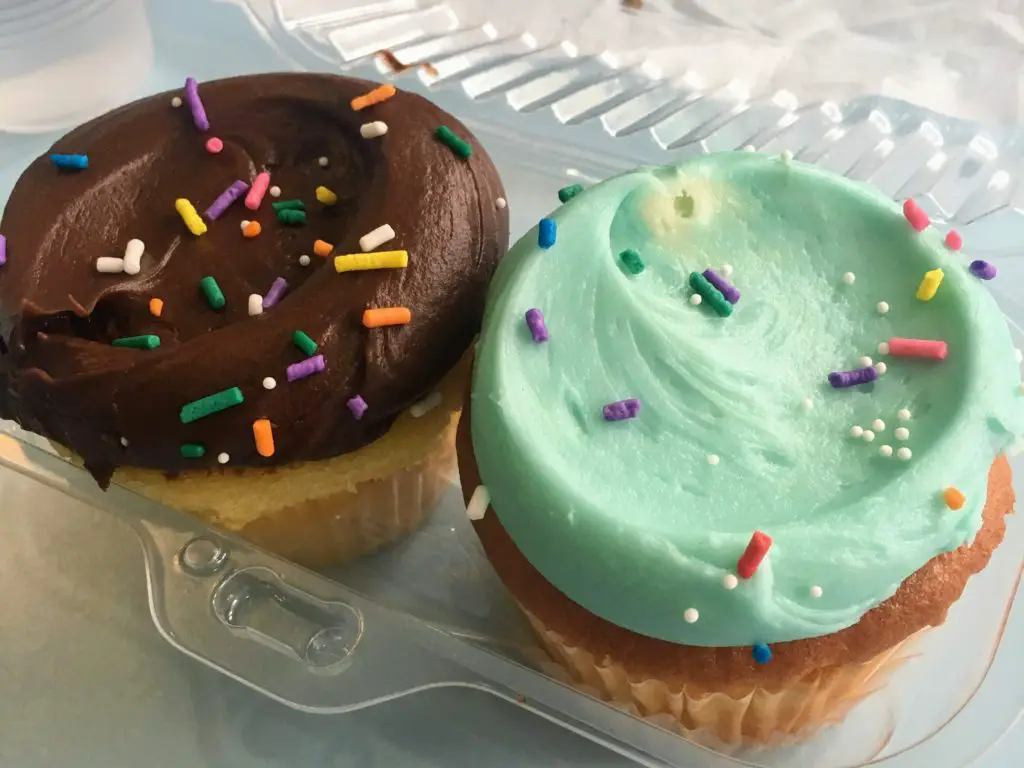 WRIGLEYVILLE
Cubs! Cubs! And more Cubs! This neighborhood is all about baseball and it's a blast! Home to the historic Wrigley Field, come surround yourself with fans both in the ballpark and inside the bars that surround it.
This neighborhood gets rowdy and if that's what you are looking to do, I can't name a better place to do it.
Plus, if you're a sports fan and have the opportunity to go to a Cubs game, I say swap your afternoon and into the night from the itinerary above and GO! It's a blast and one of a kind experience.
Even if you aren't going to the game, it's nearly just as fun to be in the atmosphere on game day!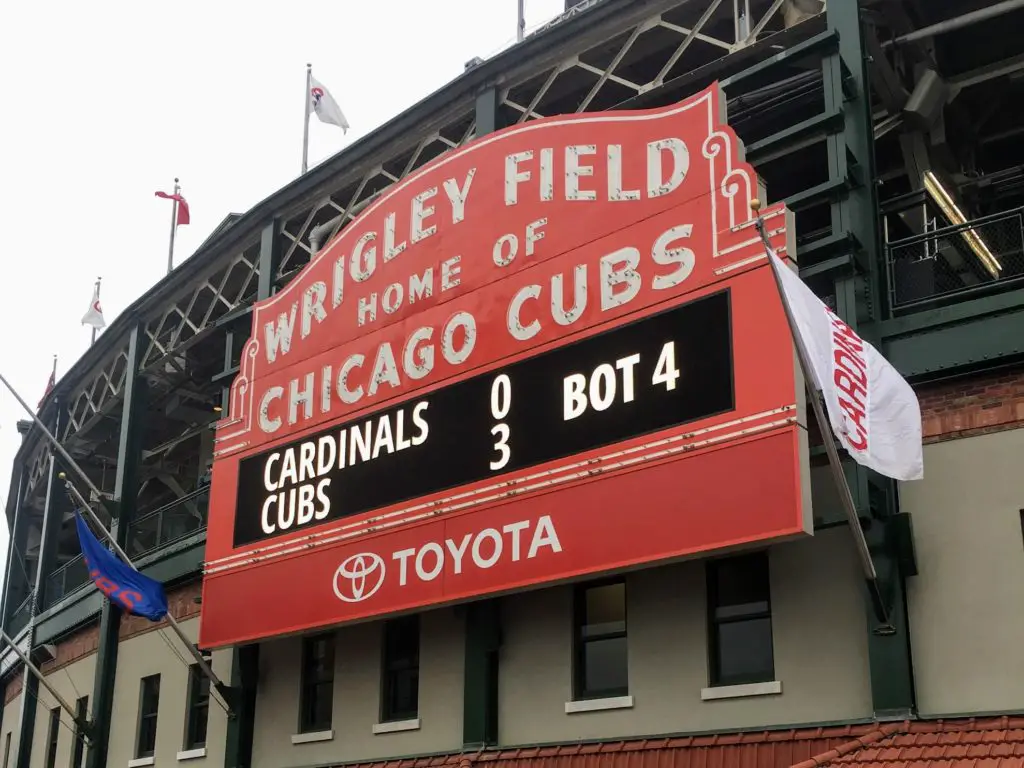 Lakeview
On the north side of downtown Chicago, in between Lincoln Park and Wrigleyville, is Lakeview. Here, you are going to find plenty of places for brunch, more fun bars, a bunch of festivals throughout the year, and a little less crowded version of Lincoln Park. My favorite spots:
DMK Burger Bar: I'm not kidding you, this is the best burger I have ever had in my life. Get the #4.
Kirkwood Bar & Grill: Great atmosphere for sports, drinks, and upscale bar food.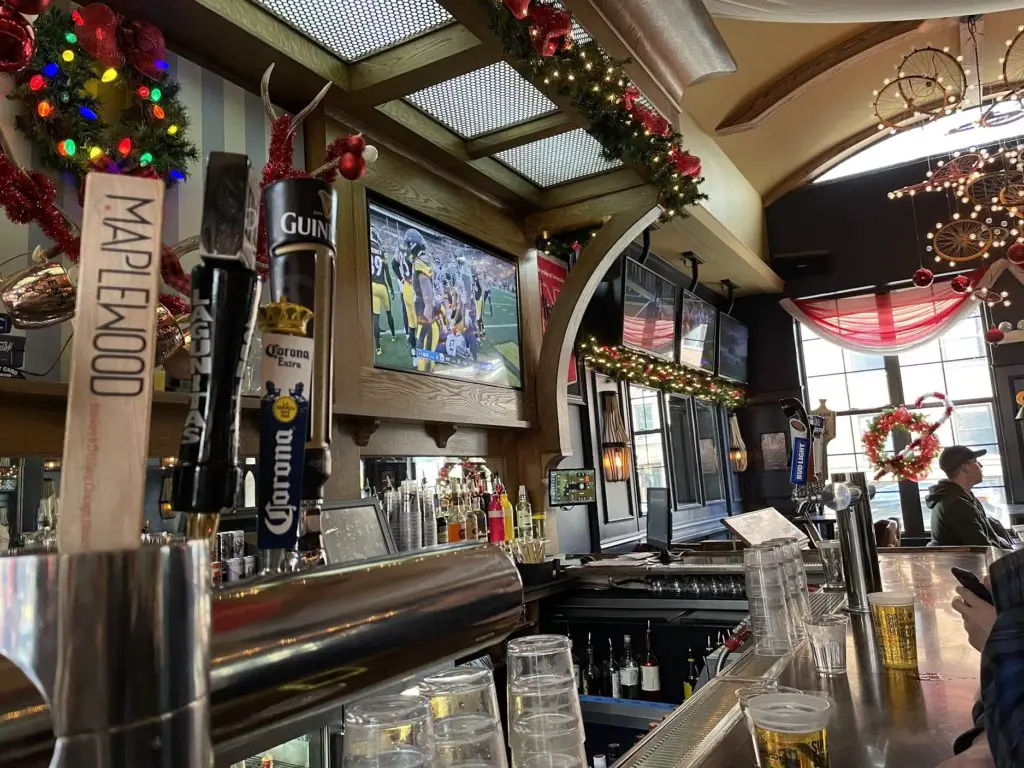 One Day in Chicago: Itinerary Builder
No matter how many times you have visited the largest city in the Midwest, there is always something new to experience. As one of the most vibrant and best cities in North America, the city of Chicago will WOW you with bright lights, tall buildings, deep-dish pizza, sports, and culture.
Enjoy your *perfect* One Day in Chicago!
Did this post help you out? Support the work and pass along $5 for a Coors Light 😉 VENMO: @Amber-LBB or PAYPAL: amber@littlebluebackpack.com. THANK YOU.