Coffee. That first sip in the morning. The smell. The way it motivates you to get out of bed. Ahhh, a true gift in this life. And coffee shops? With their vibe, their aesthetic, and their way of making you feel happy…you can't beat it. But there are just so dang many! How do you even choose? Continue down for 10 coffee shops in St Paul you should definitely know about. At least it's a place to start.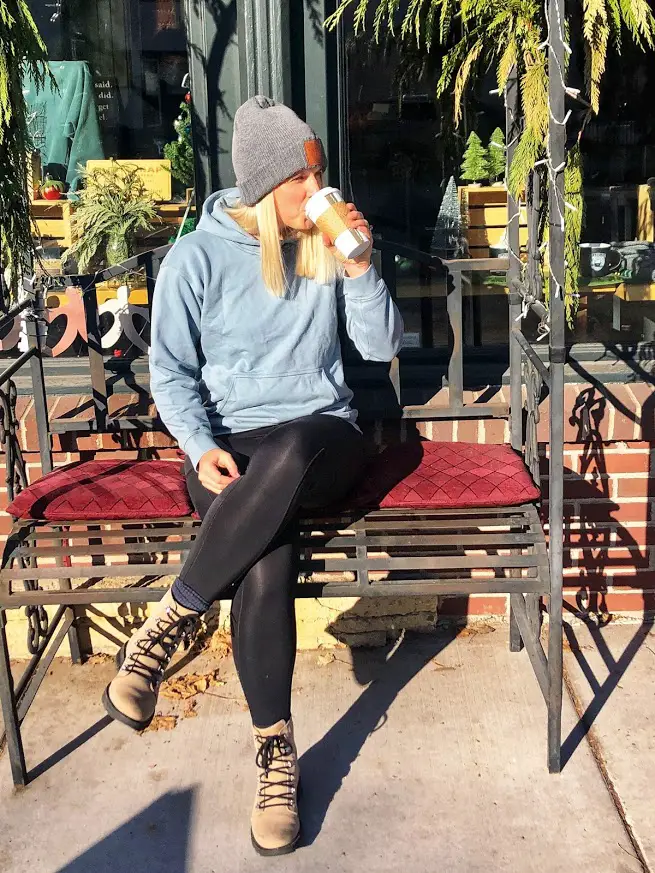 Pandemic-Related Info:
Dine-in options continue to change so make sure to check websites before you go.
Most have online ordering options to make things as easy and as safe as possible.
It goes without saying, but wear your masks.
10 Coffee Shops in St Paul You Should Know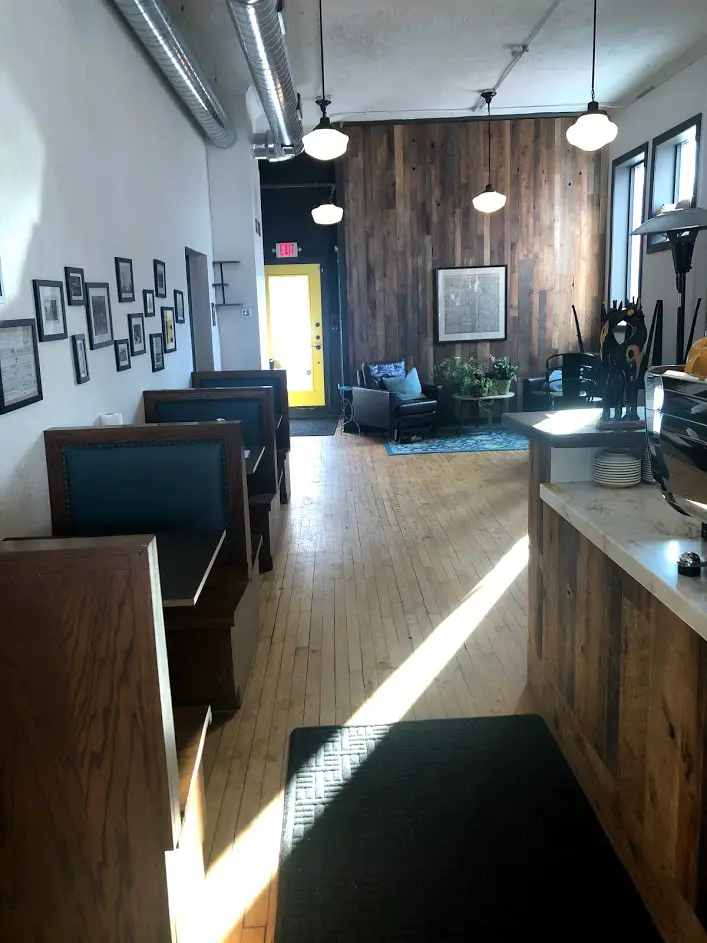 Claddagh Coffee
This is definitely one of my favorite coffee shops in St Paul! Claddagh Coffee is Irish with chill vibes, an old-world atmosphere, plenty of seating, and their menu is creative and fun with way too many delicious options! I highly recommend The Claddaugh and the Nutty Mick. If you want to go savorty, their Breakfast Sandwich is literally *perfect.* And if you'd rather something sweet, for sure get the Big Mini Donuts.
Located on West Seventh Street, street parking is easy and available. To make things quick, you can order online.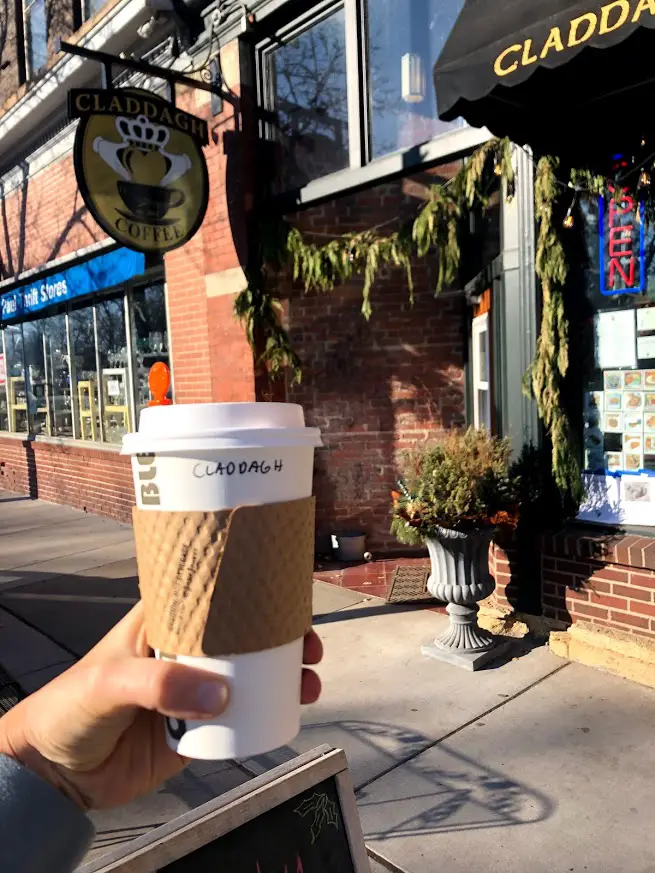 Cafe Astoria
Looking for something beautiful? Here is your spot! Pretty drinks, gorgeous smoothies, plants, and fresh produce. It's an eclectic spot with energetic staff focused on not just a delicious cup of coffee but a beautiful one, too. Café Astoria is a place where you definitely want to pair your coffee with some food–order a crepe, sandwich, smoothie, or oatmeal bowl. I went with the Bee Sting: Espresso, wildflower honey, bee pollen, chili. Definitely different but it grew on me.
This place is located on Grand Ave., off of 7th, and parking is not the best, to say the least. It's across the street from a popular breakfast spot, as well as the hospital. I parked illegally and went in and out quickly. Order online and you won't have to worry about it.
Bootstrap Coffee Roasters
Bootstrap Coffee Roasters, tucked away on a little side street on the west side of St. Paul, is rated high (4.9 on Google) for a reason. Though I did not get to experience the inside of the building–I did take a peek and it looks nice and cozy, they had a quick and efficient order window. It was a warm Minnesota day (30 degrees lol), so naturally, I went with their Maple Standard which is cold brew + pure maple syrup + cream shaken over ice w/dash of cinnamon. It was tasty but next time I want to try something hot. They have a ton of bean options (you can purchase online) so I want to try less added flavor!
Parking couldn't get any easier on Wabasha St. S. You can order online, and as a mentioned, it's super quick pick-up!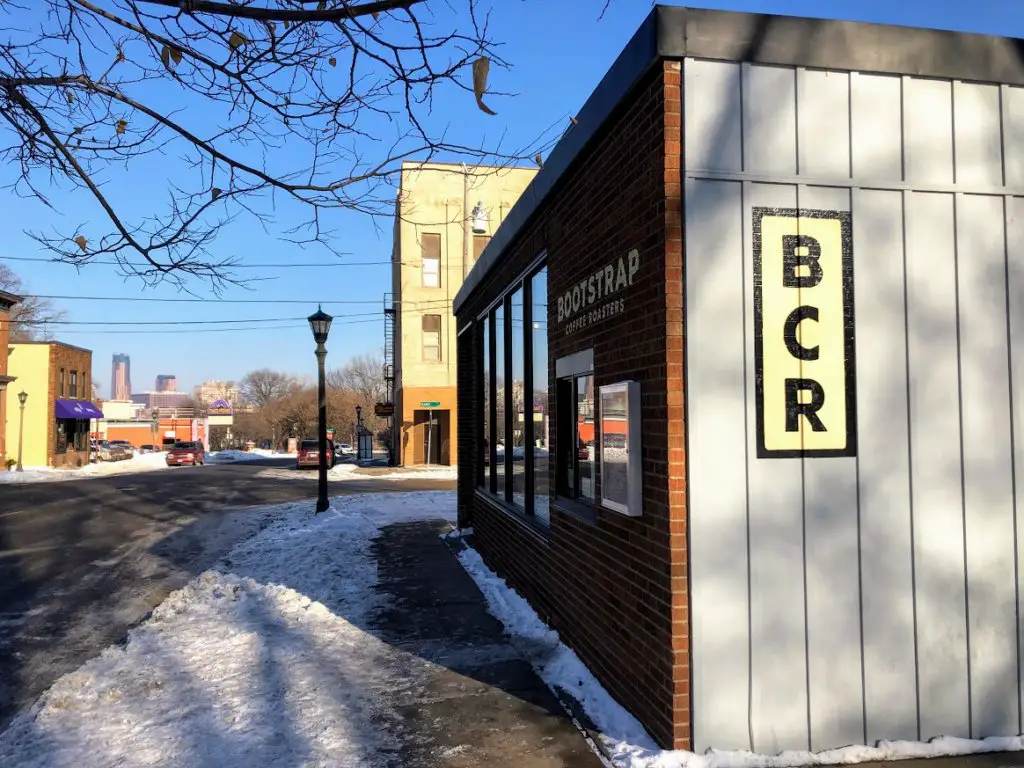 Creator's Cup
This coffee shop in St. Paul is so much more than coffee! And if you are the artsy, creative type, you most certainly want to head over to Creator's Cup. Step into an adorable shop where you won't just get the smell of coffee and freshly baked bread but a ton of art to admire. Paintings, jewelry, clothing, and knick-knacks are everywhere (you can purchase!), they offer classes and events (think meditation, drawing, clay, etc.), and of course, serve a great cup of coffee and tasty treats. This team built a parking garage and old building into an amazing creative space for those who need somewhere to think and create. I will definitely return! Oh, and the Creator (Coconut Milk Latte with Maple Syrup) was one of the best drinks on this list!
These guys are right downtown so it's meter street parking. They do have online ordering (and delivery! for St. Paul only.)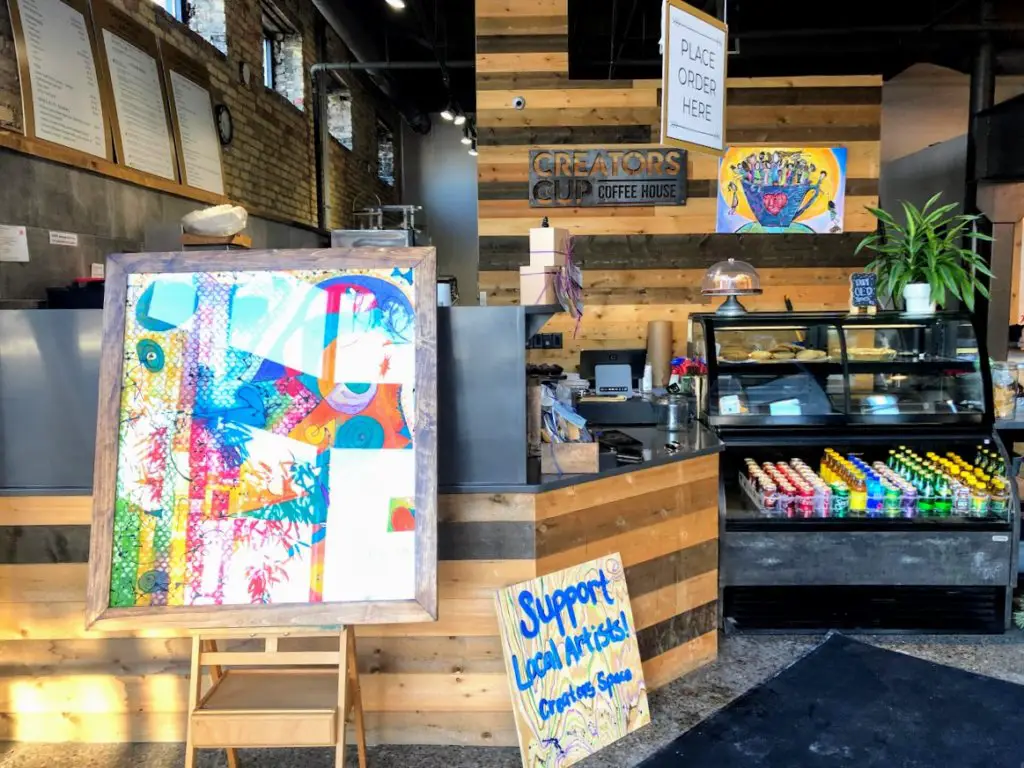 Quixotic Coffee
A popular St. Paul coffee shop, Quixotic Coffee is the most aesthetically pleasing place on the list. Light-colored wood, white tile brick, and a minimalistic feel. I loved the interior, it feels so fresh and clean, and it's definitely a place I would choose to spend an afternoon working. They serve cold brew (on tap) specialty drinks, as well as kombucha on tap, and your typical espresso drinks. I went with the Nitro! Cold Brew and it had a strong yet smooth taste.
Located on S Cleveland Ave. there is street parking and they have online ordering option for easy pick-up.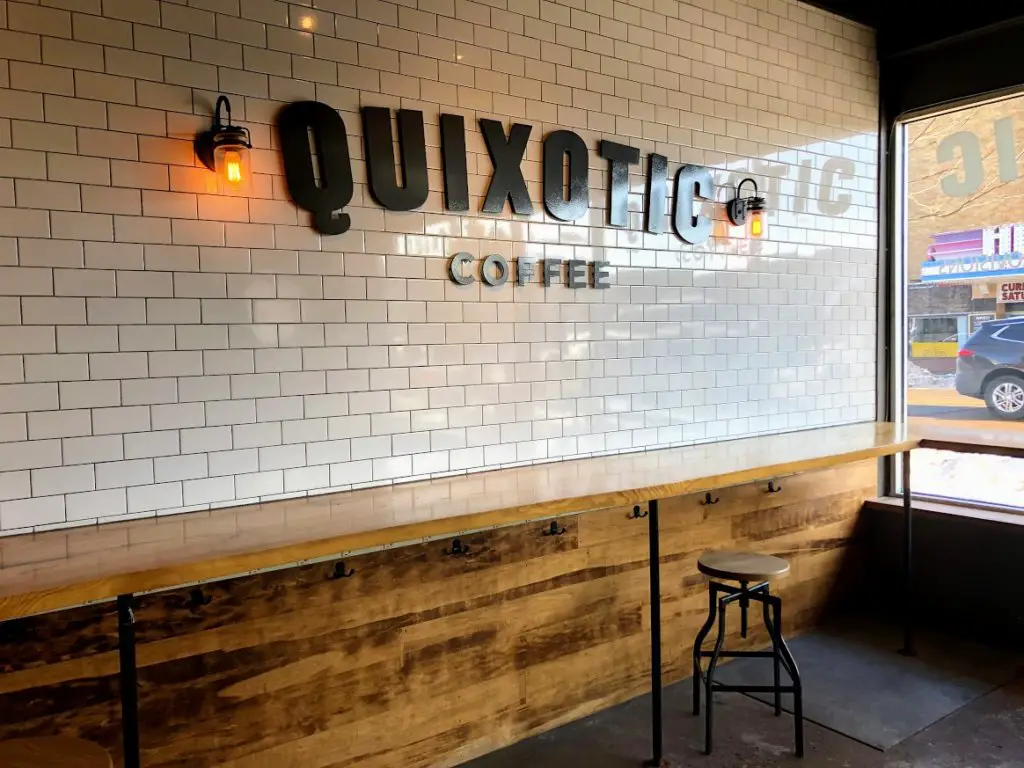 Nina's Coffee Shop
I loved the vibe at Nina's Coffee Shop. A beautiful historic corner building, it brings a charming feel with high ceilings, old school couches, mirrors, and exposed brick. It is very spacious with plenty of comfy rooms and seats to choose from. While out and about on a Saturday morning trying different shops, this place had the longest line! So I knew that was a good sign. I stuck with the trusted Americano and did not leave disappointed. The barista was smiley and friendly and I know this won't be my last time here!
There is easy street parking on Western Ave N. and it's located on the corners of that and Selby Ave.
J.S. Bean Factory
I wasn't going to stop here but for some reason I did and I am so glad! J.S. Bean Factory was fun and colorful and both of the baristas were so happy, energetic, and ready to talk to each and every customer about anything under the sun! Talk about one of the cities best-kept secrets–since 2001! A stop at J.S. Beans Factory is truly a day brightener. They have a lovely outdoor space, a funky vibe inside, and a variety of menu items. I had the "No Brainer," because the description said something like "just order it." Ha. It was chocolatey and though very, very sweet, delicious.
These guys are located on Randolph Ave. with a ton of easy street parking.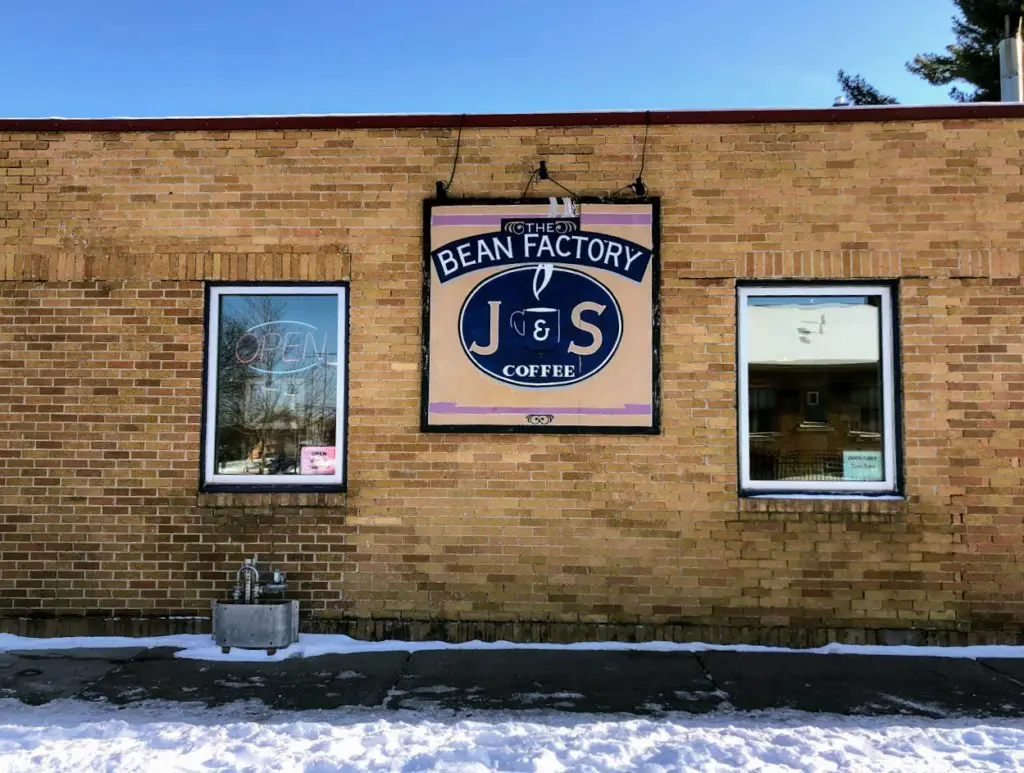 Cahoots Coffee Bar
Cahoots Coffee Bar is a no-frill coffee shop that serves drinks at some of the best prices around. They have an outdoor patio, the inside is a dark and cozy atmosphere, and baristas welcome you with a smile. Cahoots serves Turkish coffee that's simple and smooth without a bitterness that requires cream. I ordered the Americano and loved it. I recommend this place when the weather is warm and you can enjoy the backyard garden patio.
They are located on Selby St. near a ton of St. Paul shops. It's pretty easy to grab street parking.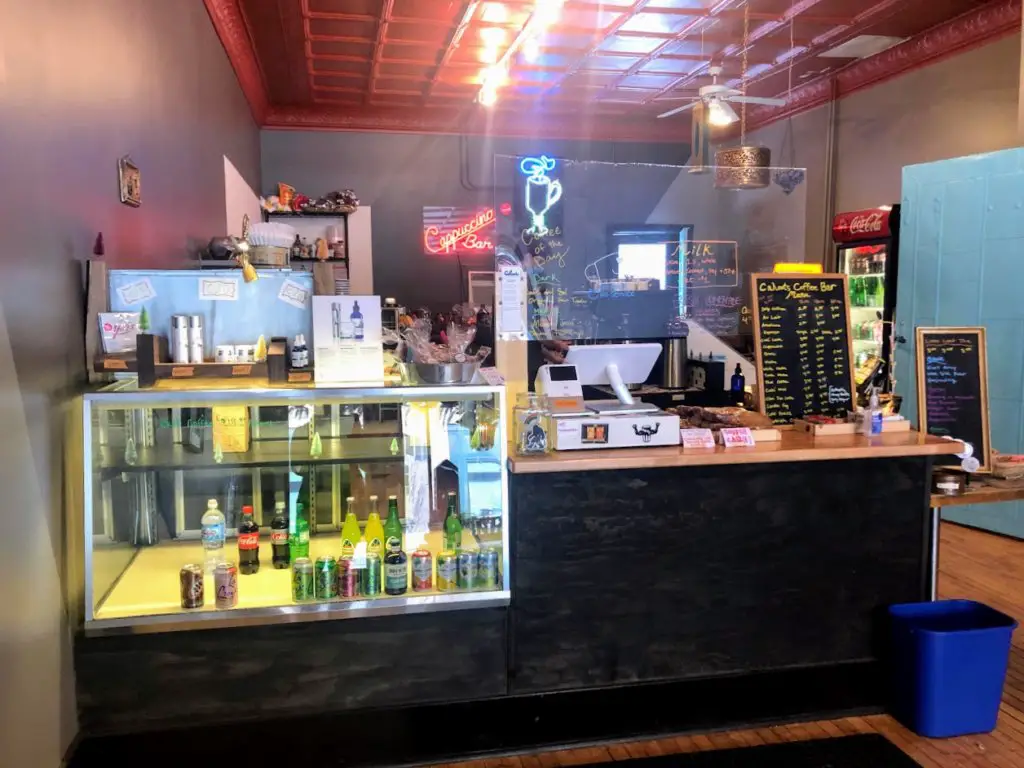 Roots Roasting
I ordered the "Something Fun" and my first sip brought heart eyes that continued until it was gone. This is a rotating drink but the Fall 2020 was a maple and cardamom oat milk latte dusted with fresh ground cinnamon. Safe to say Roots Roasting serves one of my favorite drinks on the list! The coffee shop is bright with a ton of natural light and green plants. The staff was so welcoming and make it feel like your true friendly neighborhood coffee joint.
Located on St. Clair Ave., Roots Roasting has plenty of street parking.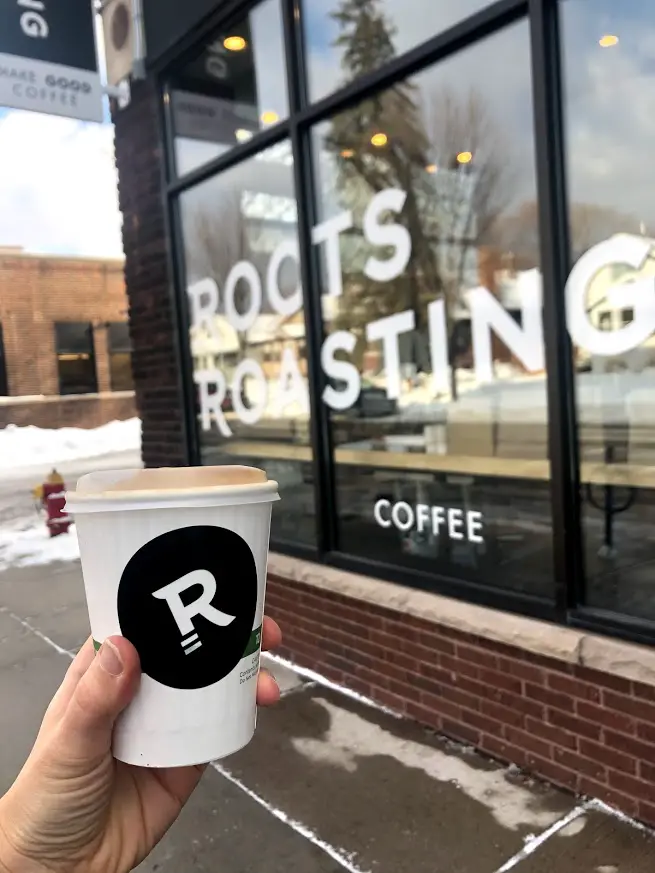 Yellowbird Coffee
Last, but certainly not least. One of my favorites because it's just so dang cute. Mini booths. Wood interior with yellow accents. Quality coffee. Overall, Yellowbird Coffee is very homey and I love their branding/feel. Many of their drinks are St. Paul related and I went with a go-to of mine: The Hamline is their version of a lavender honey latte and it has just the perfect amount of sweetness.
Located on Selby Ave., you can do street parking. Make things fast and efficient with online ordering.
More Coffee Shops in St Paul
It takes a long time to check all of the coffee shops in one big city off your list! Here is where I am hoping to get to next:
Don't Miss Minneapolis Coffee Shops!
There is a list of those guys, too! Check out 10 Minneapolis Coffee Shops You Should Know.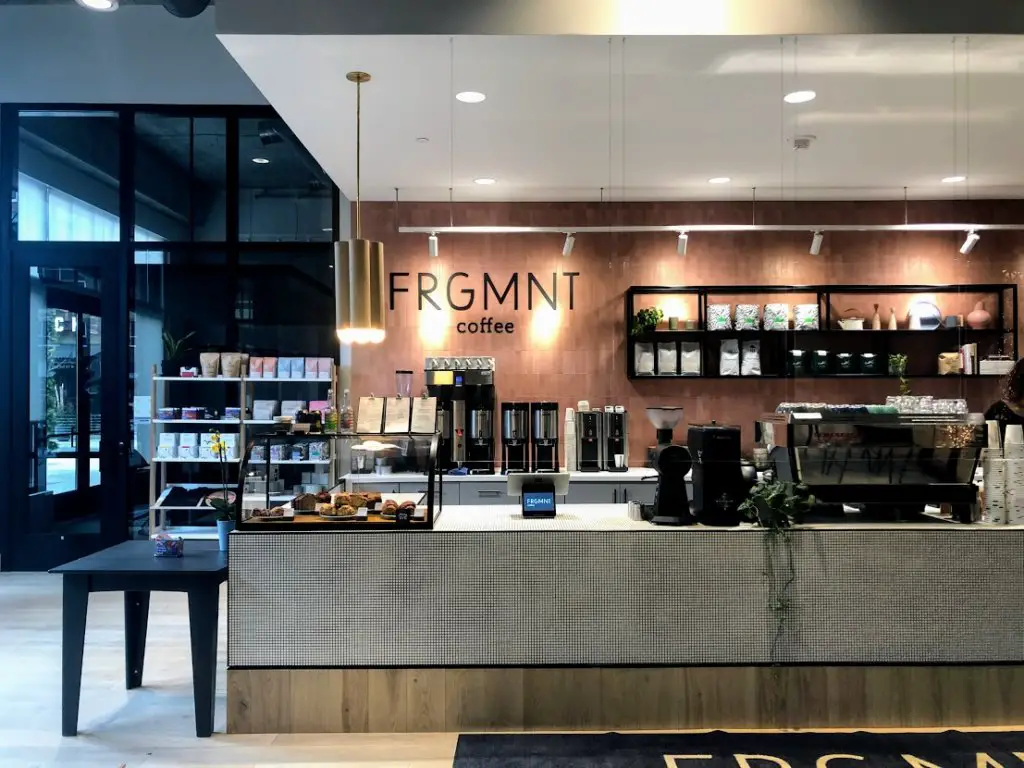 What's Your Favorite Twin Cities Coffee Shop?
Let me know in the comments! And follow @littlebluebackpack on Instagram for updates in real-time! (Plus, a lot of other cool stuff.)