A long road trip can be, well…long. While the first hour or two can be fun and full of excitement with your favorite music and good conversation, you're eventually going to hit hour six or seven and think "get me out of this car." But, these 39 road trip tips will help you not only prepare but enjoy the entire journey.
And after your trip, you'll think "well that wasn't so bad."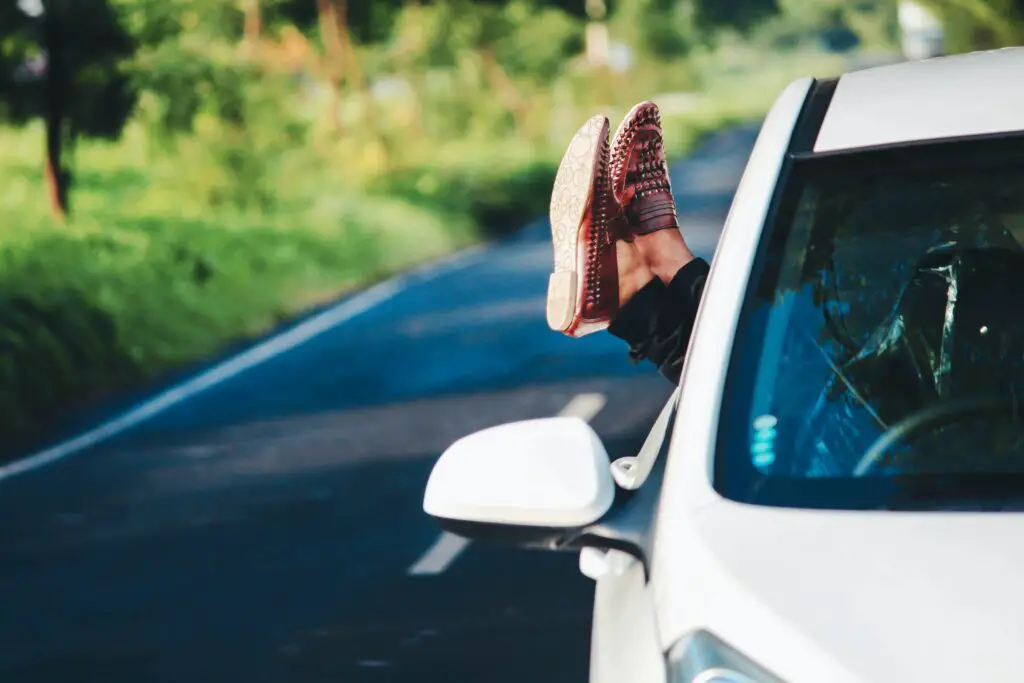 Enjoying long drives and the open road isn't impossible.
Whether it's a family road trip across the United States, one with your spouse, or a car full of friends, follow my best road trip tips and you will be planning your next one as soon as it's over! Let's get into it…
Road Trip Tips: Before You Leave
A little planning goes a LONG way. And believe it or not, enjoying your road trip from start to finish actually has more to do with the prep and planning than the actual drive itself. These road trip essentials before you leave will set you up for success!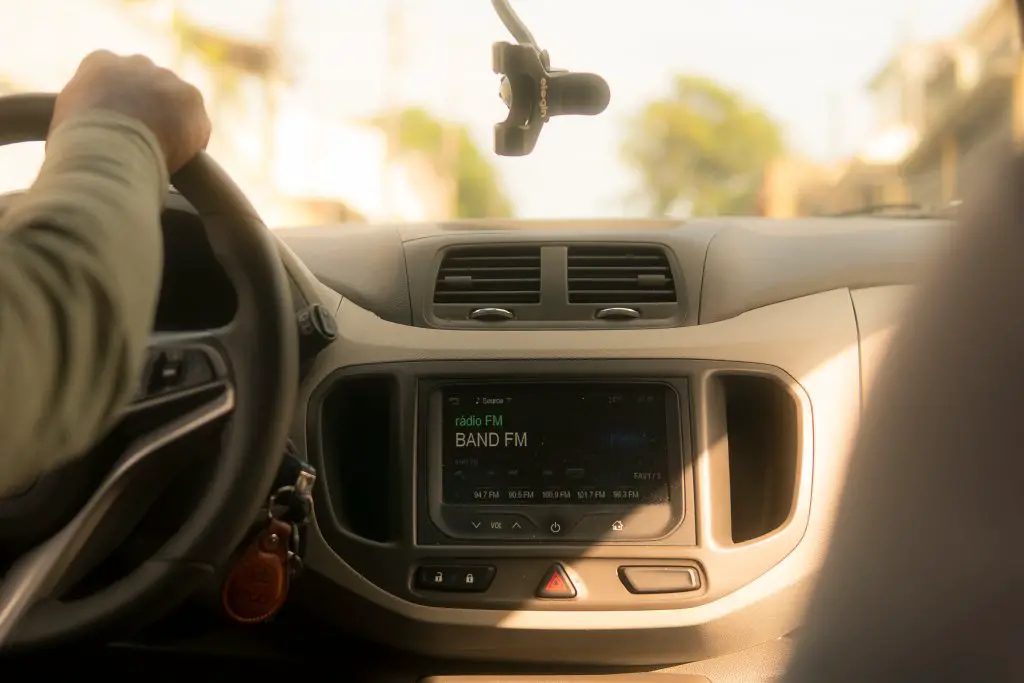 1. Car Inspection
Road trip safety is your top priority. And the very last thing you need is car trouble. Give yourself peace of mind and take the time to inspect your car to make sure it's in proper shape and condition.
Oil change: Schedule one before you leave.
Tire pressure: Check all of them—including the spare. (If I had a dollar for every time my dad brought up my car's tire pressure…)
Check exterior and interior lights. Replace any bulbs.
I'll stop being an expert now. Here is a great article from AllState 🙂
PRO TIP: if you are taking a rental car, make sure you give everything a once-over and take pictures from every angle before you take off.
2. Car Essentials
Double check you have:
Spare tire: Flat tires happen and you don't want to be on the side of the road without one!
First aid kit: It's a silly idea until you actually need one…
Jumper cables: Obviously.
Paper map: (Don't laugh Gen Z.)
Windshield wiper fluid: You know, so you can see!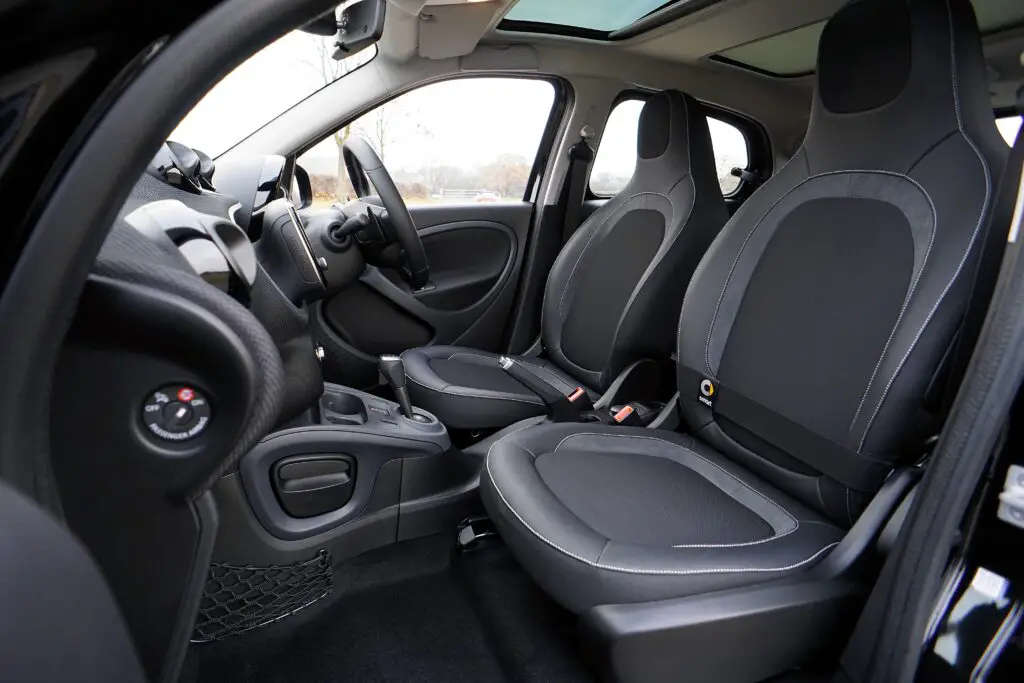 3. Clean Your Car
Nobody wants to go on a long journey in a messy car! Take some time to clean it out, throw away the trash, clear out the back seat, and give everything a wipe down. You'll feel much better inside when it's clean!
4. Don't Forget a Phone Charger
A dead cell phone is of no use if you are lost or in trouble. And on a long trip, you will eventually hit rural areas where cell service is sketchy and your battery drains—especially if you have Maps going.
If you drive an old car and don't have a way to charge it with your phone cord, invest $20 in a portable charging block.
PRO TIP: Make sure your phones (and charging blocks) are fully charged before you leave!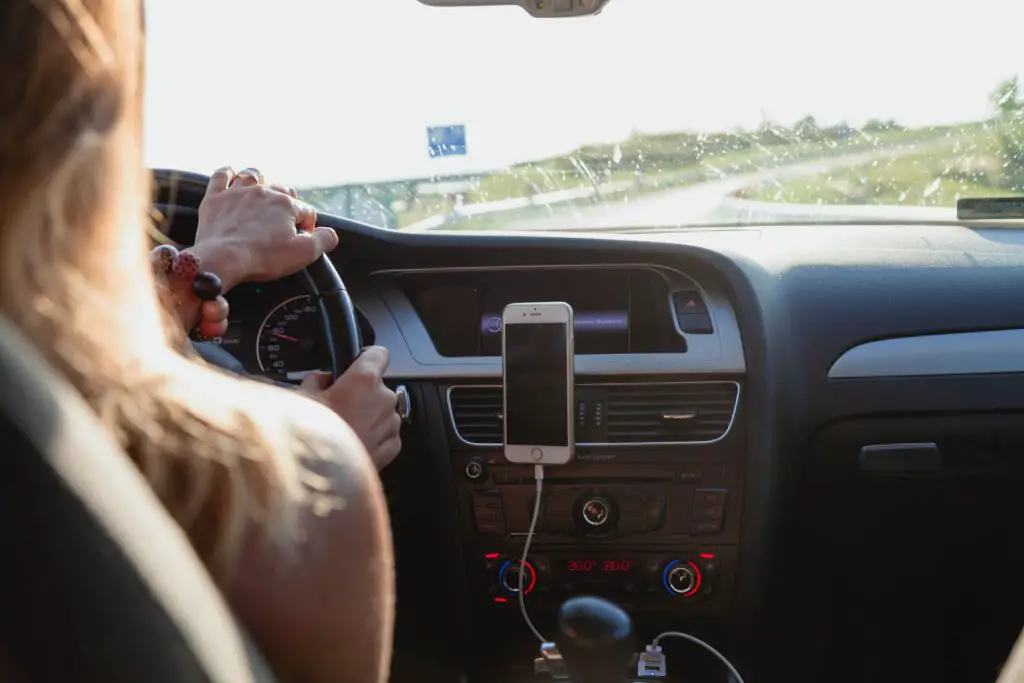 5. Plan (and Know) Your Route
Use Google Maps to do a little research for both your fastest path and a potential scenic route. Sometimes, it's worth the extra hour to drive through beautiful scenery vs. cornfields (I'm looking at you, Nebraska…) It's also worth noting how many small towns you pass through that aren't on a major highway. Slowing down to 25-35 mph, again and again, takes up time.
PRO TIP: Once you and your travel buddies pick the route, screenshot or download any maps you need, just in case you lose service somewhere.
6. Avoid Rush Hour Traffic in Major Cities
This deserves its own number vs. being rolled up into our previous one. Make sure you track when you will be passing through major cities (think Chicago, L.A. Houston, Atlanta, etc.) That way, you can do your best to stay out of traffic jams!
7. Avoid Night Driving
If your road trip stretches across a couple of days, do your best to avoid night driving. It just sucks and time seems to drag on. Plus, things can really go south if something happens to your car. Luckily, if you're doing a road trip in the summer months, you have way more daylight to work with. But as a general rule of thumb, do no more than 2 hours of night driving—unless it's something that really doesn't bother you.
8. Clean Your House
I can think of very few things that are better than returning home from a trip to a squeaky clean house. It's the best feeling. (And one of the worst is coming home to a messy one!) Take the time to do it and you will thank yourself later.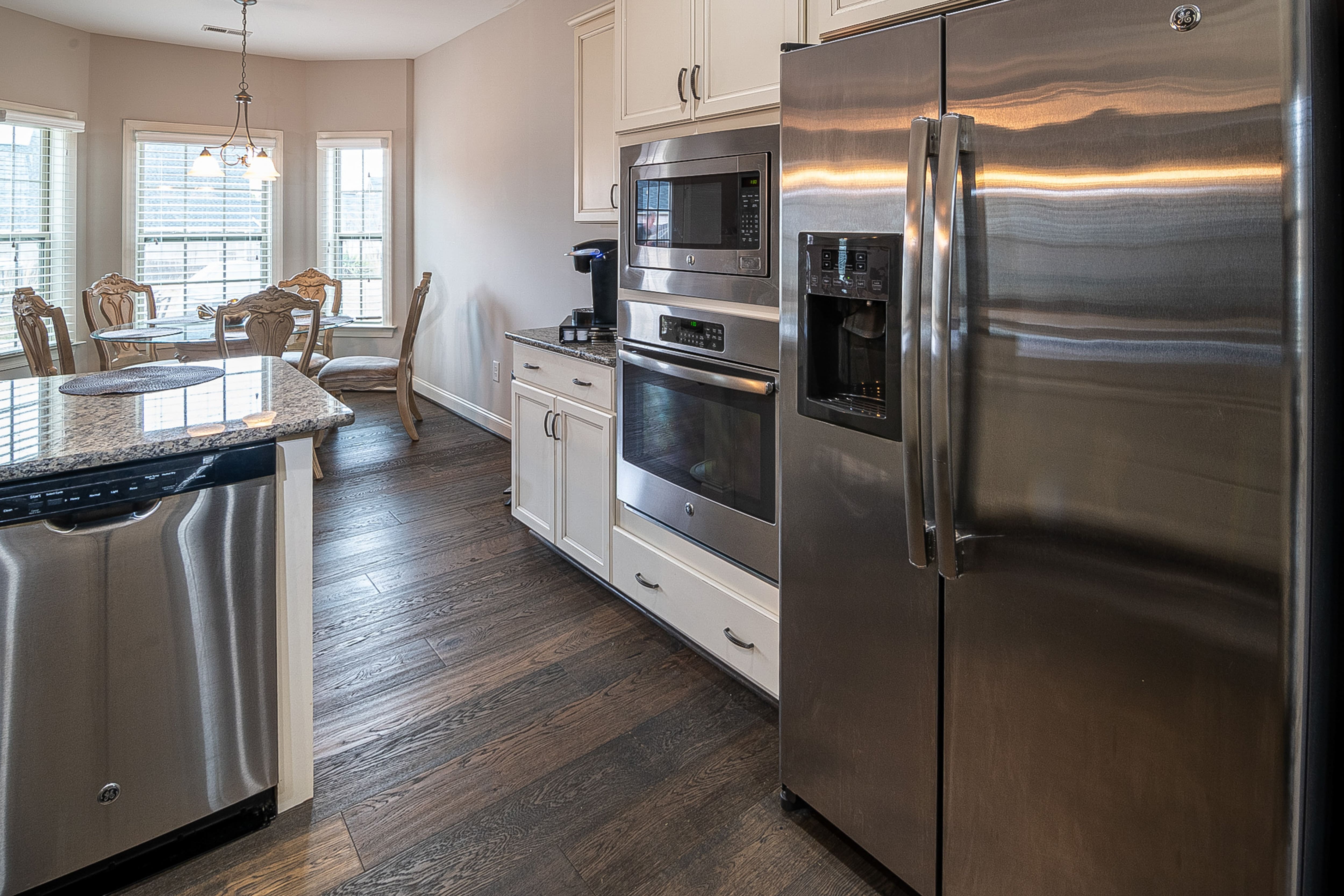 9. Fill Your Tank Beforehand
You wake up first thing in the morning, hop in the car, and get 20 minutes into your drive when the gas light flickers on. Let's avoid that! You want to save as much time as possible with as few stops as you can. And one of the best ways to accomplish that is to fill up your tank BEFORE you head out.
10. Pack Up Beforehand
This is another great idea that you will thank yourself for. Play a little trick on yourself and act as if you are leaving the day before you actually are. That way, everything is packed and you can get it loaded into the car the night before. The fewer things you need to take care of the day you leave, the better!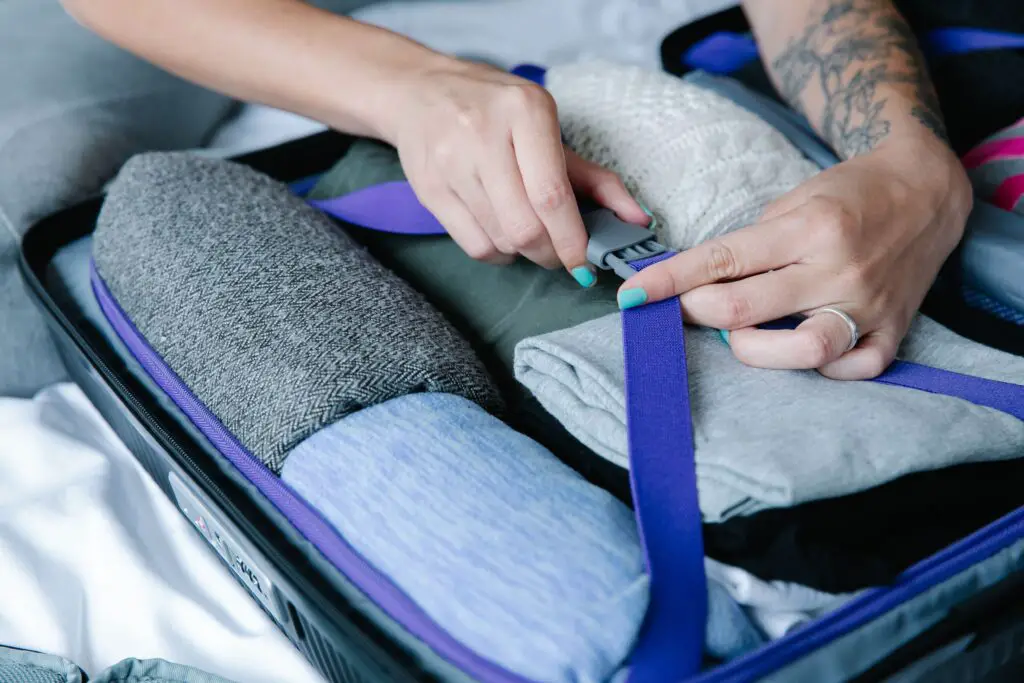 11. Pack a Small Bag with a Change of Clothes
PRO TIP: If you are staying overnight somewhere, pack a small bag with your change of clothes for the next day, plus a toothbrush, charger, and any other essentials. This means you don't have to haul in your entire suitcase for one night.
12. Bring Plastic Bag and Baby Wipes
Keep things as clean as possible throughout your entire journey! Bring a plastic bag where you can accumulate trash instead of having it in every nook and cranny of the vehicle. Throw it away and replace it at each gas station. Plus, baby wipes will come in handy more often than you think!
13. Bring Snacks
The best way to pass the time? SNACKS. Bring a bag of snacks with you so you always have something to munch on if you're bored, tired, or (gasp) hungry. Some perfect road trip snacks are granola bars, trail mix, and dried fruits.
PRO TIP: If you are looking to save some extra money, pack a few sandwiches to avoid buying full meals on the road.
14. Grab a Case of Water
Keep it in the backseat to go along with your water bottles! Not only is it convenient to always have extra water to pour into your reusable water bottle, but it's WAY cheaper than buying singles every time you stop. Great way to save a few bucks. On that note…
15. Set Your Budget
On the subject of money, spend some time budgeting out your trip. Without a plan, you are going to spend far more money than you intend to. Figure out mileage and gas, hotel stays, and food—and stick to the plan. You may be surprised at how much money you will actually need for the journey and then you can figure out ways to bring that down. Bring your own snacks, find cheaper hotel options, etc.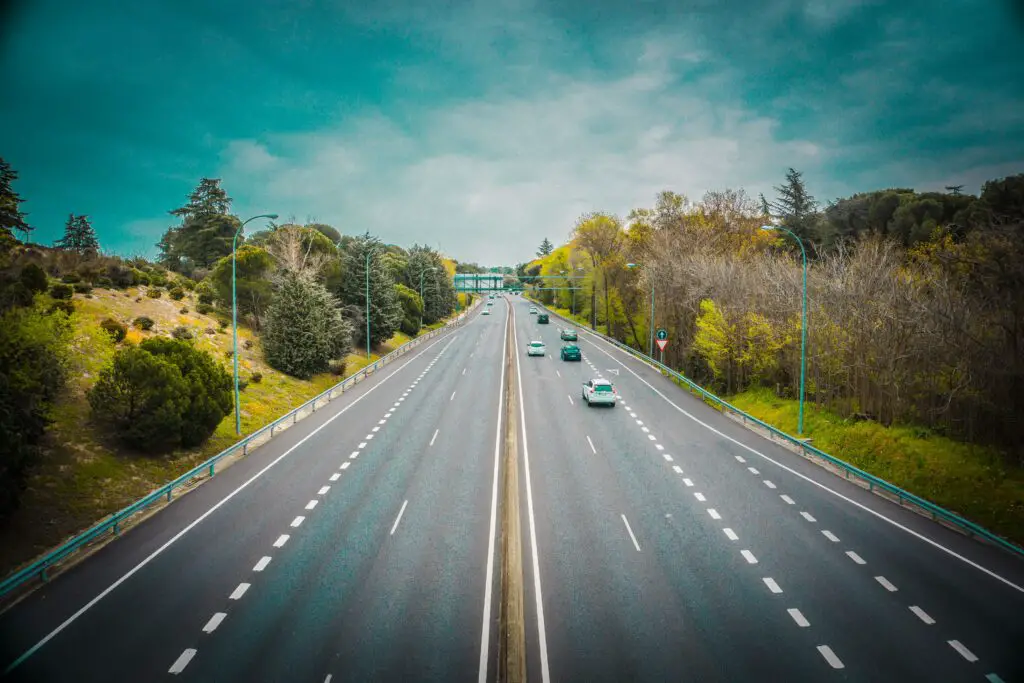 16. Bring Cash/Coins/Credit Card
Bring all forms of money! Credit cards or debit cards for most of your spending and any emergencies. Cash for your small purchases. And coins for tollways you might run into.
17. Drink a Ton of Water the Day Before
Long car rides are made longer when you're stopping to pee every hour! It's a good idea to drink a TON of water the day before to get yourself fully hydrated and prepared before you leave. Of course, you will drink water throughout your road trip, but be mindful of your intake or you're going to find yourself in uncomfortable situations.
18. Work Out the Day Before
Plan your workouts for the week in advance so you know your rest day is driving day. Your body will be craving some relaxation in order to recover. (Don't work out too hard or do things out of the ordinary though—you don't want sore muscles while sitting in a car all day.)
19. Eat Healthy the Day Before
And we'll keep going with health! Don't eat like crap the day before you leave. You don't want to be dealing with an upset stomach on the road.
20. Create and Download a Playlist
Who doesn't have a great time with all of their favorite music!? Create a playlist with all of your fun, upbeat songs that will have you singing, dancing, and killing hours like they're minutes!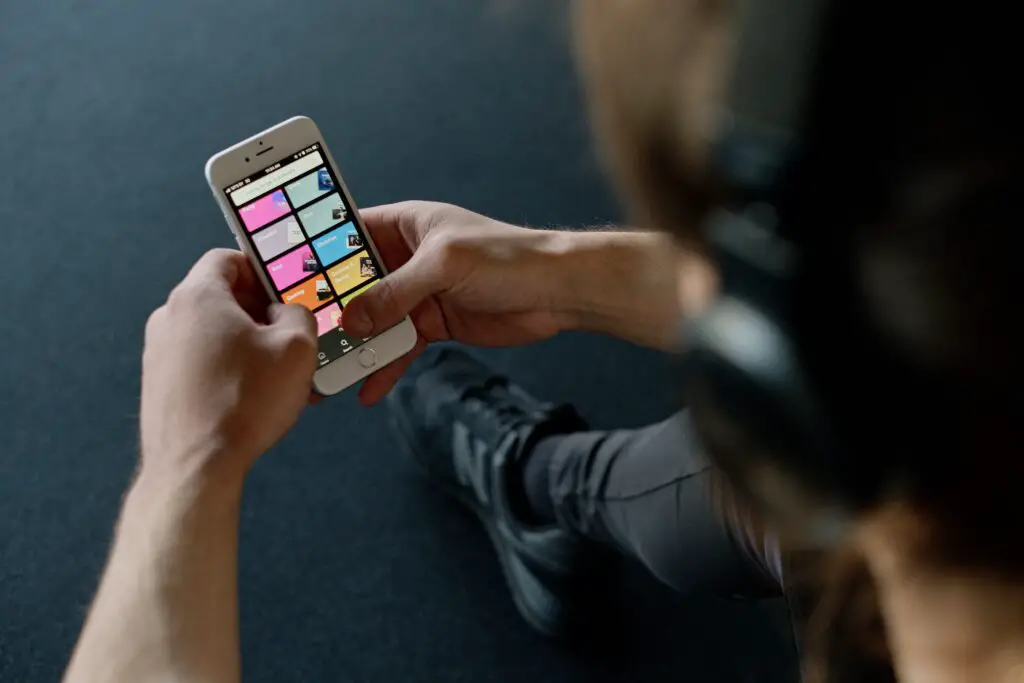 21. Download Podcasts
Another one of the best ways to kill a couple of hours is listening to your favorite podcasts. Save a few of your favorite shows' new episodes so you're excited to listen. And make sure to download them in case you are going through bad service.
22. Bring a Book or Audiobook
If you're a bookworm like me, my pro tip is to time it out so you have about 100-200 pages left of a GREAT book. That way, you're super invested and avoid the beginning 50 pages when you're trying to figure the book out and are easily distracted. (The ultimate way to do it? Make it a page-turning thriller.)
23. Get Good Sleep
Lastly, and a VERY important road trip tip, is to get good sleep the night before you embark on your journey. You don't want to be tired from the moment you begin!
24. Wear Comfortable Layers
So, Important. My preference is to wear light sweats and a light long-sleeve with socks and shoes (that I take off) even in the summer because I prefer to have the air on. (Or else it gets way too stuffy, am I right?)
Layers are also helpful in case you and your travel buddies are not on the same page with the temp of the car! Make sure you can de-layer if they feel like sitting in a sauna lol.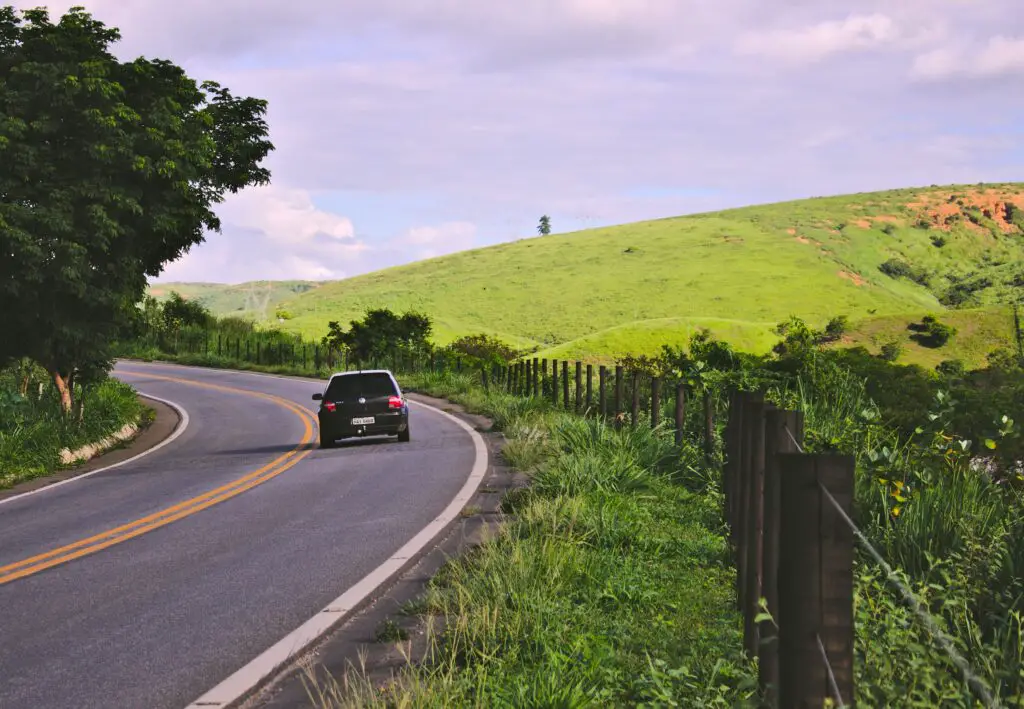 Road Trip Tips: During Your Trip
OKAY, you are officially prepared before you even leave the driveway. Now for the road trip tips for when you're actually on the road…
25. Keep Your Morning Routine
The best advice I can give (if you're a passenger), is to keep your morning routine intact as much as you can. For me, I love to get up, drink coffee, and read a book. After that, I do some blogging tasks. I try my best to do all of this from the car and before you know it, we're a few hours into the ride!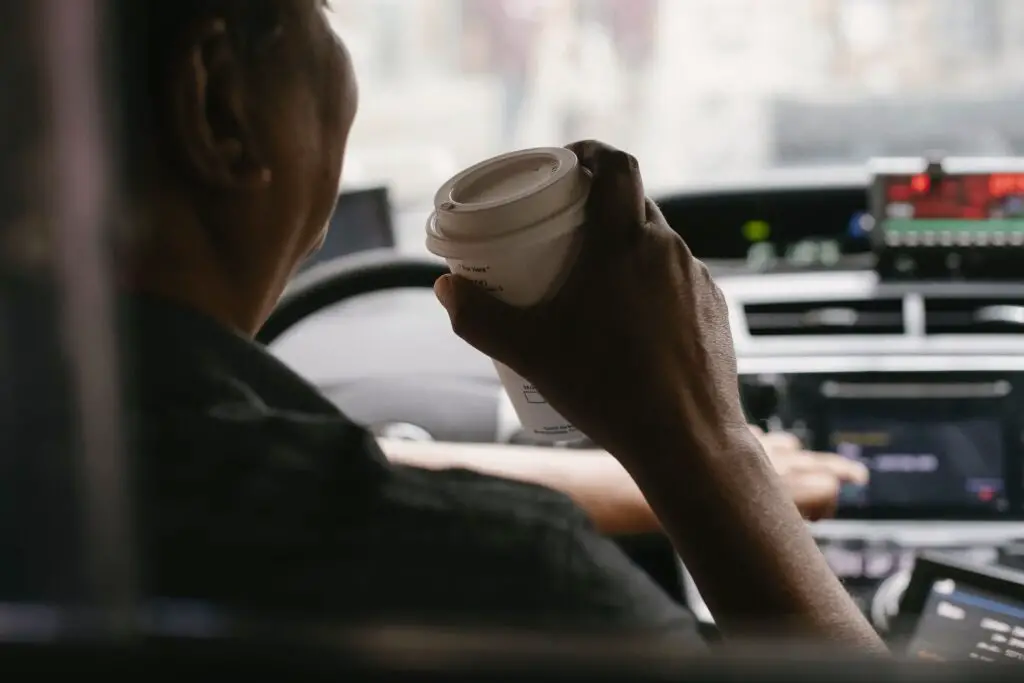 26. Drink a Bunch of Water 30-60 Minutes Before You Plan to Stop
You drank a bunch of water yesterday to help keep you hydrated today. But, obviously, you need some today as well. When you are thinking about stopping in the next half-hour/hour, start chugging water so you can get it into the system but not have to pee for an extended period of time.
27. Reward Yourself with Snacks
Everyone has that one (or two!) favorite gas station snack. Play a little game with yourself and say once you make it 5 hours in, you can grab your favorite at the next stop. [INSERT KWIK TRIP SNACKS!]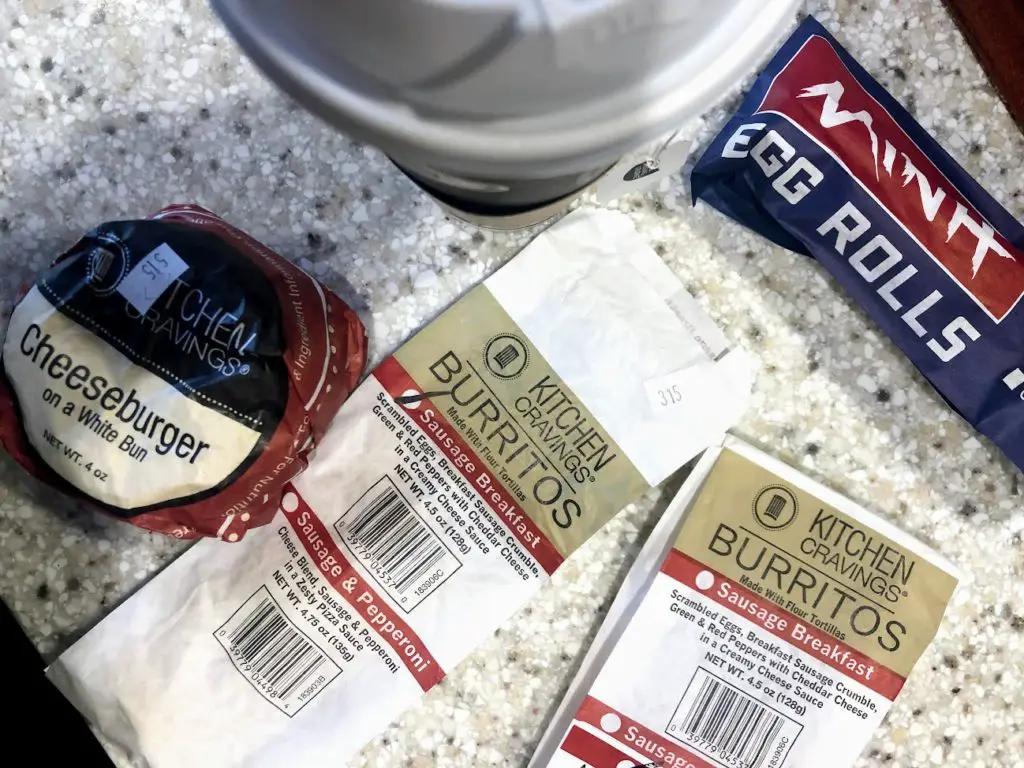 28. Don't Wait to See Your Gas Light
I laugh as I type because I am the QUEEN of this. But don't wait for your gas tank to be on E before you stop at a gas station! It causes more stress than it's worth. Fill up every time you're at a gas station, regardless of how much you have, or at least make it a priority once you hit a quarter tank—especially in the winter.
PRO TIP: Use the GasBuddy app to find the best gas prices around you so you can get the best deal and save money in your budget!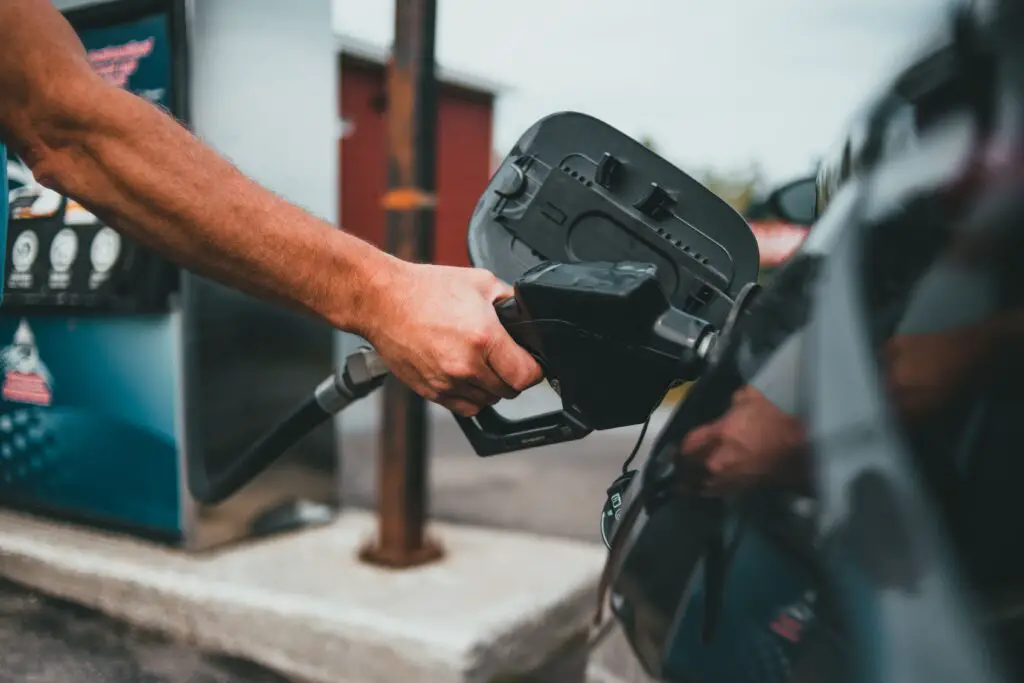 29. Be Mindful of Your Gut
You want to have a good time on your road trip, which means you want to avoid a stomach ache (as mentioned with eating healthy yesterday.) And eating fast food if you rarely eat it can be the fast track to it. Be mindful when ordering from places like Mcdonald's, Taco Bell, etc. And if you do stop there, don't overeat!
30. Take Advantage of Rest Stops
The beauty of a rest stop is the time you save. They're right off the exit without extra turns or mileage. If you just need to use the restrooms and won't be stopping for gas or food, definitely keep your eyes peeled for one of these.
31. Visit Highlights
You are either a person who makes road trip stops. OR the person who avoids stopping in order to get to your destination as quickly as possible. If you're the former, check out any national parks, state parks, or roadside attractions along your journey. It's a great way to break up the trip, see new places, and create some memorable moments. And while unexpected stops can be fun, it's best to plan ahead.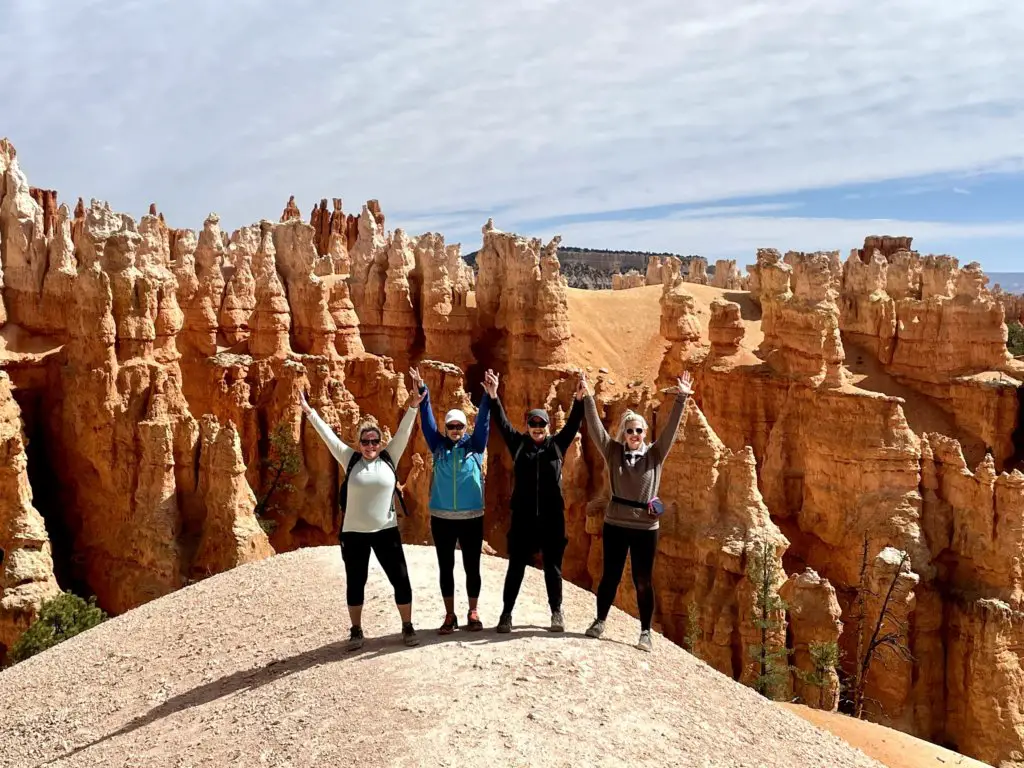 32. Save Big Conversations
One random tip I have is to save any in-depth conversations for your journey as it is a great way to pass the time. If you are planning a future trip, house project, or big purchase, hash it out with your spouse or road trip partner on the drive.
33. Get Out and Stretch
If you stop—get out of the car! Even if you're feeling lazy and don't need to go to the bathroom. Stretching will boost your energy levels and help your body sustain the long drive. Throw a few deep breaths in there and you'll be as good as new for a few more hours.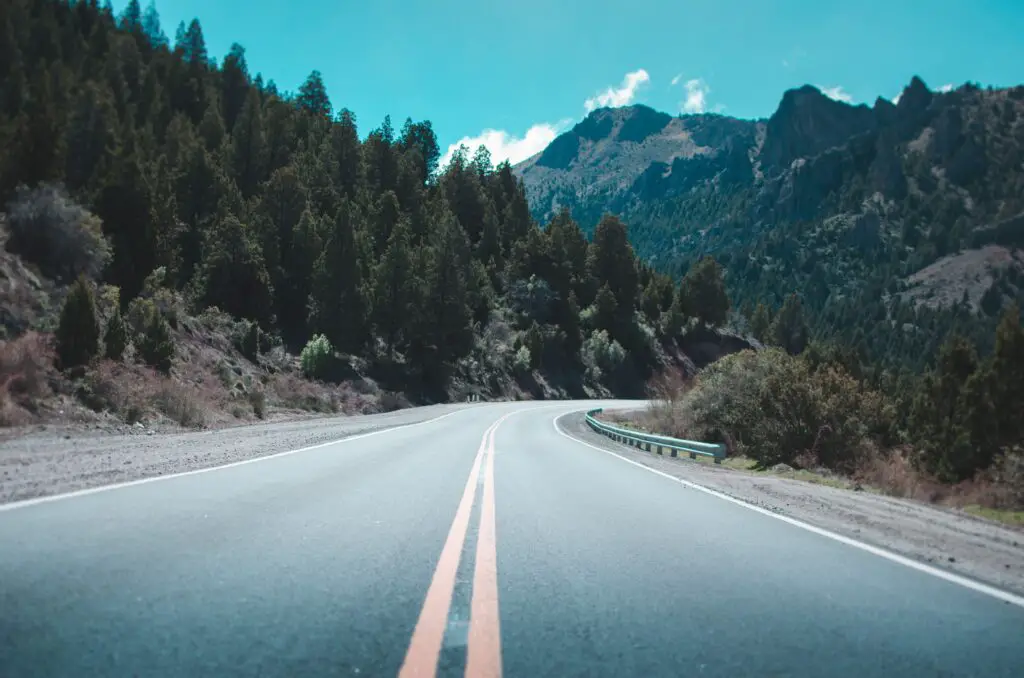 34. Play a Game
Whether you have young kids, older kids, or it's just you and your significant other on a family vacation, play a classic road trip game or make one up yourself. A few of our favorites:
Radio Songs: See who can guess the song name and/or artist as you flip through and listen to radio stations.
ABC Game: See who can get through the alphabet (in order) by only spotting letters on signs, license plates, etc.
ABC Game #2: Pick a topic (sports, musicians, etc.) and name a person in that category using each letter of the alphabet.
I Spy: Of course, great if you have kids in the car.
35. Organize Your Phone Photos or Notes App
You have been in the car a long time and boredom is setting in over in the passenger seat. Now is the perfect time to organize your phone photos by stashing them in folders, deleting, editing, etc. This also works well with your Notes app and everything random in there—delete what you no longer need.
36. Create a Grocery List
Another great idea for when you have plenty of time. If you're on your way, create a grocery list for when you arrive. If you're on your way home, create a list for everything you'll need to buy once you're back.
37. Ask Locals Where to Eat
If you are staying overnight somewhere, find employees or other locals to ask them where to eat. You can get a great meal at one of the restaurants nearby.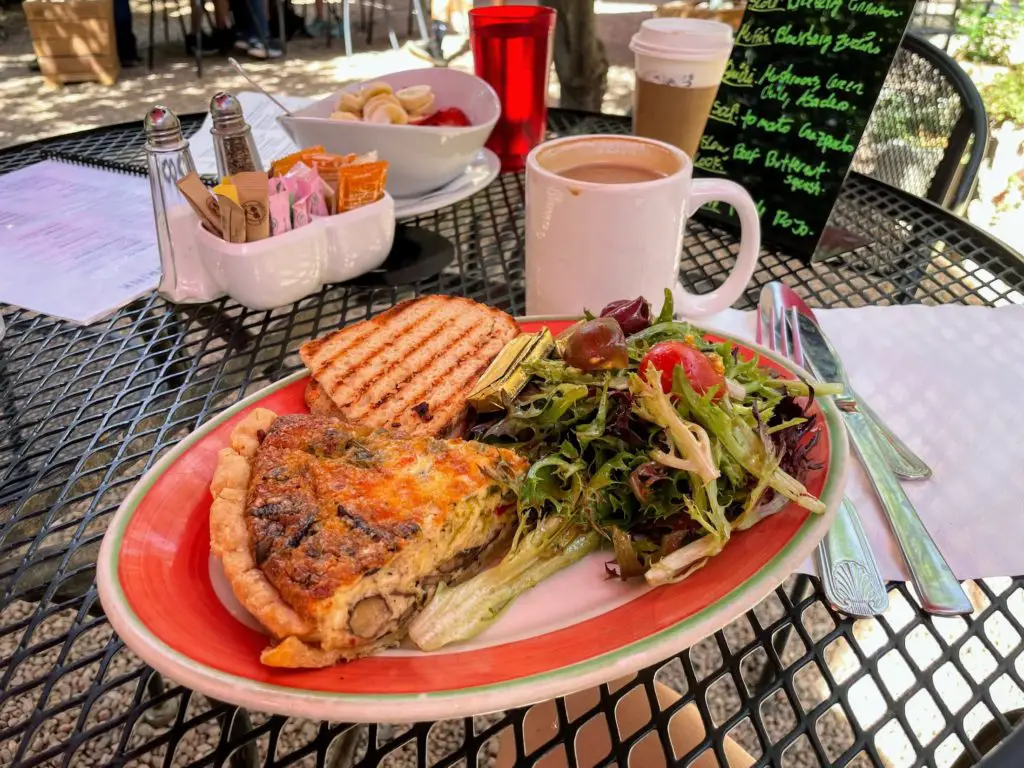 38. Don't Sleep In
Make sure you get started early each day of your trip! Do your best to get 7-8 hours of sleep and get up and get going. You can always squeeze in a nap time in the car.
Road Trip Tips: After You Arrive
39. Enjoy Your Destination!
You made it! And the last thing to mention for Road Trip Tips: Enjoy your final destination! Here is everything mentioned in a quick list form: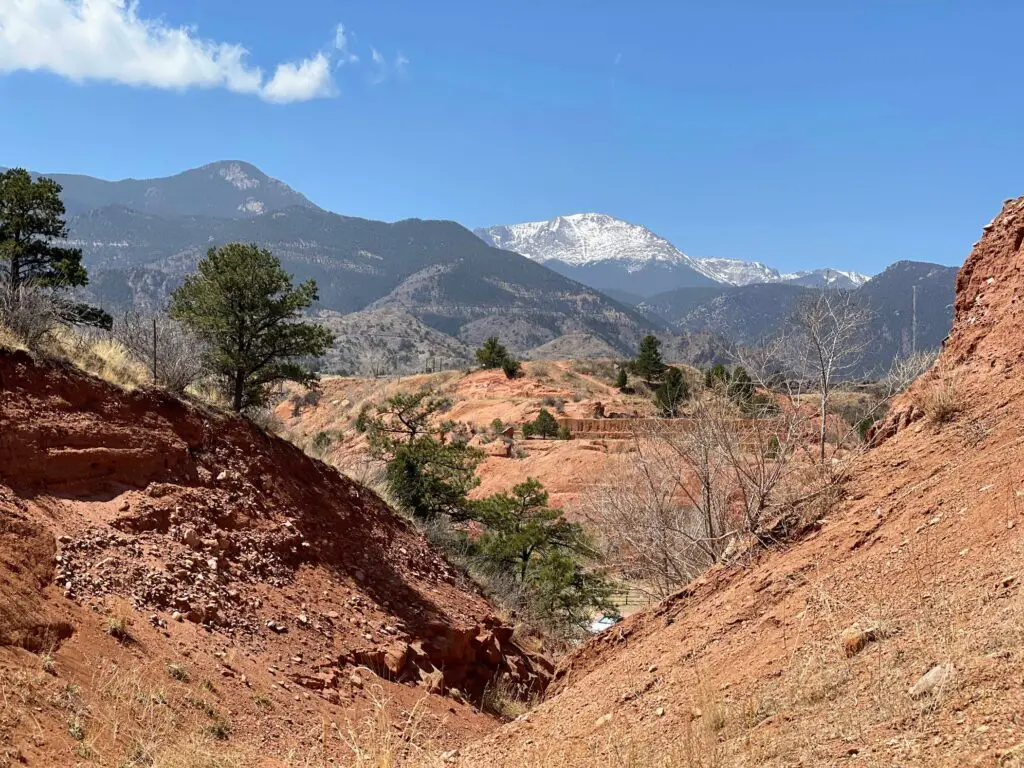 Road Trip Tips List
Car Inspection
Make Sure You Have Car Essentials
Clean Your Car
Don't Forget the Phone Charger
Plan (and Know) Your Route
Avoid Rush Hour Traffic in Major Cities
Avoid Night Driving
Clean Your House
Fill Your Tank Beforehand
Pack Up Beforehand
Bring a Small Bag for Overnight Essentials
Bring a Plastic Bag and Baby Wipes
Bring Snacks
Grab a Case of Water
Set Your Budget
Bring Cash/Coins/Credit Card
Drink a Ton of Water the Day Before
Work Out the Day Before
Eat Healthy the Day Before
Create a Playlist
Download Podcasts
Bring a Book or Audiobook
Get Good Sleep the Night Before
Wear Layers
Keep Your Morning Routine
Drink a Bunch of Water 30-60 Minutes Before You Plan to Stop
Rewarding Snacks
Don't Wait for Your Gas Light (GasBuddy)
Stay Away from Hurting Your Gut
Take Advantage of Rest Stops
Visit Highlights
Save Big Conversations
Get Out and Stretch
Play a Game
Organize Your Phone Photos or Notes App
Create a Grocery List
Ask Locals Where to Eat
Don't Sleep In
ENJOY YOUR DESTINATION!
39 Essential Road Trip Tips for Your Next Epic Vacation
There you have it! How to have an epic road trip and the best time doing it! Your entire trip will be one to remember and you will be planning even more summer road trips and maybe even an across the USA road trip. I hope the blog post was useful—let me know what I missed in the comments!