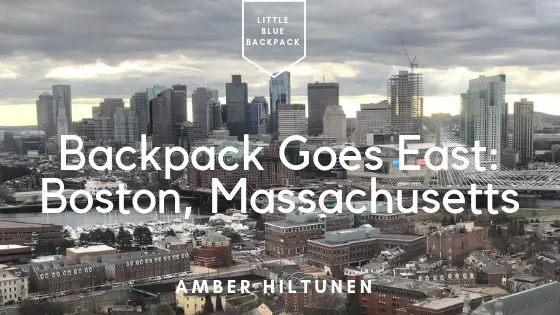 BOSTON IS: CAPTIVATING
Surrounded by brick buildings and cobblestone streets, downtown Boston feels lively, charismatic, and historic. It's full of beauty and a desire to explore America's long history. Every block in Boston seems to have something intriguing to discover. Take it from someone whose eyes were shut more days than not during U.S. History in high school, this stuff is pretty mind-blowing when you're walking the same streets as Sam Adams himself vs. reading it in a textbook.
Now, before history lessons have you dozing off, fear not. This city is also full of pubs, lobster rolls, and a constant sports buzz. You can't go a quarter mile without running into someone repping Patriots, Celtics, Bruins, Red Sox or all the above. It is a city of great passion and they walk with pride. We couldn't get enough of the Boston locals. They're a little rough around the edges in an outspoken way, but they were always there to help (tips, directions, etc.) and all took responsibility in making sure we enjoyed our trip. And the accents… wicked oh-some.
The Best Experience
Gillette Stadium; Home of the Super-Bowl-or-bust New England Patriots. Great tailgate scene, rowdy fans, loud music, beers flowing and a place that breeds a winning culture. Be prepared, heck embrace, the bullying that's going to come your way if you're dressed in the opponent's gear. It's either stay quiet and get eaten alive, or dish it right back and have some fun. A little friendly Boston banter will give you the true experience.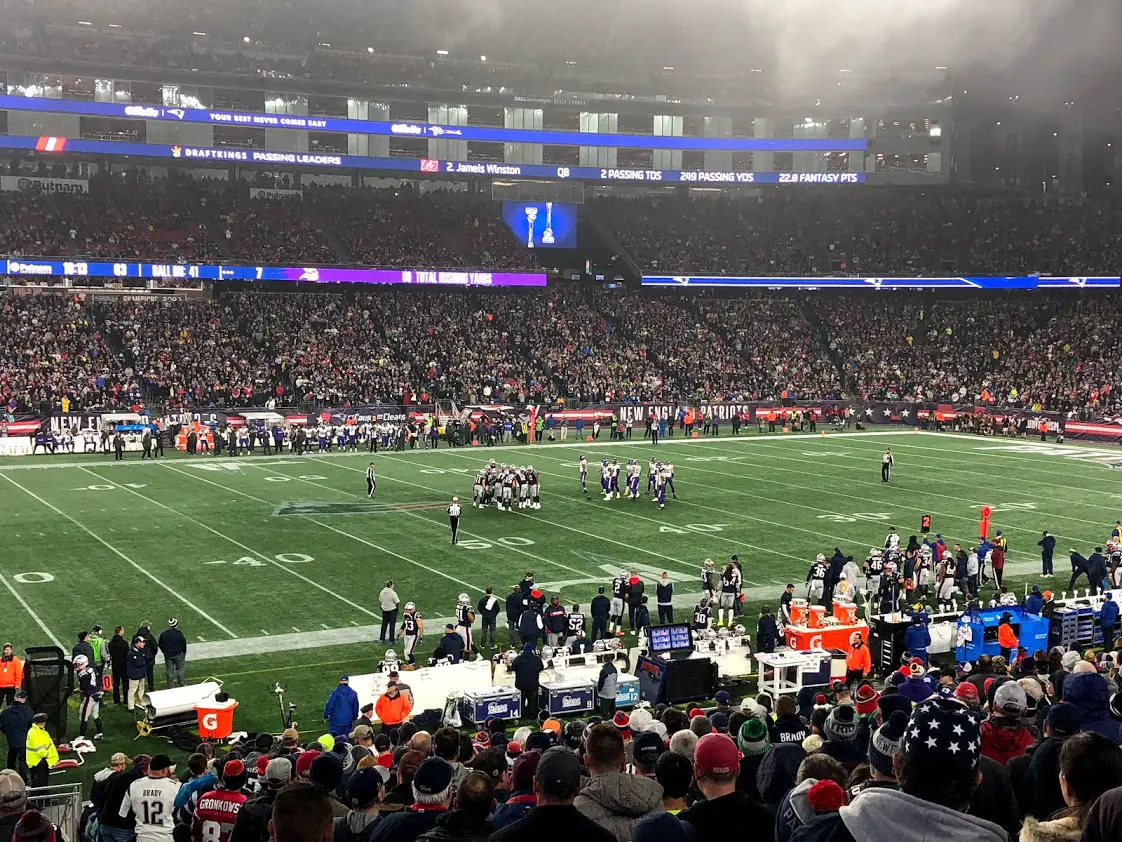 As a little drizzle came down about 4 hours before kickoff, we walked through the parking lots directly outside of the stadium as tents, grills, and flags were being set up and creating a sea of navy blue and red. We were looking for a group of guys we had met only once before over a few beers in Minneapolis. They had been in town for Super Bowl LII and we happened to cross paths. Big plans were made that night at approximately 1:00am, and ten months later, we had all followed through. Here we actually were – in Foxboro.
We found our friends and were greeted with a warm welcome and a Bloody Mary. Our day had officially started. Cheers were in order. Drinks, music, continuous tailgate food including salmon, steaks tips, chili and more – being treated as if we'd been hanging out with our acquaintances on a weekly basis for the last couple of years. No love lost with our Vikings gear on. They put a great name on the Patriots fan base. This being my best experience in Boston would sell it completely short. It's one of my favorite experiences ever.
Honorable Mentions
Bar Hopping Downtown; there are taverns and pubs aplenty in Boston and I wish we could have tried them all. We did get to JJ Donovan's Tavern; small pub with a U-shaped bar and jukebox that sat locals amongst tourists. Paddy O's; a large space with live music, big TVs, and a true Irish feel. The Blackstone Pub; a modern-American restaurant bar with great TVs and some delicious fish and chips for suppah! Mike's Pastry vs. Modern Pastry; two pastry shops were recommended to us by locals on multiple occasions and we learned there was a bit of a rivalry between the two. We decided to do the ultimate cannoli test – Modern Pastry vs. Mike's Pastry. Get our results on the Little Blue Backpack Facebook Page. Faneuil Market; over the weekend, this marketplace is buzzin' with people and includes a ton of local food options, shopping, music and a huge Christmas tree over the holidays that will inspire your Christmas spirit. Walking Through Charlestown; after this, I was ready to move to Boston. Waterfront views, brick townhouses, triple-decker homes, most a different color than it's neighbor, and narrow streets made this the perfect little neighborhood, just across the bridge from downtown Boston.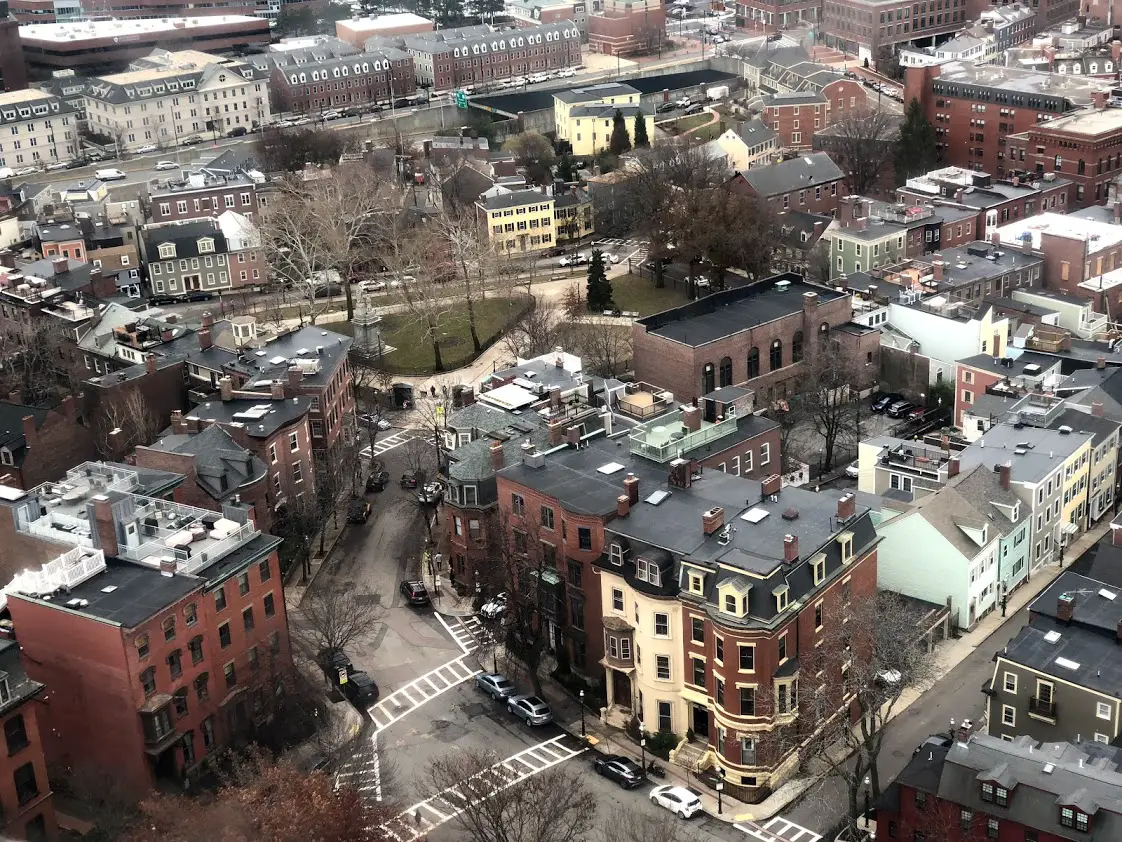 $Free.99
Freedom Trail; 2.5 miles that take you through 16 different sites that tell the story of the Revolutionary War. Each site, starting at Boston Common and ending at the Bunker Hill Monument, is connected by a red brick trail (see picture below) that will keep you on track. Experience historic churches, battlegrounds, meeting halls, and cemeteries. Meander the streets once walked by Paul Revere, Benjamin Franklin, Sam Adams and so many influential individuals who helped build America.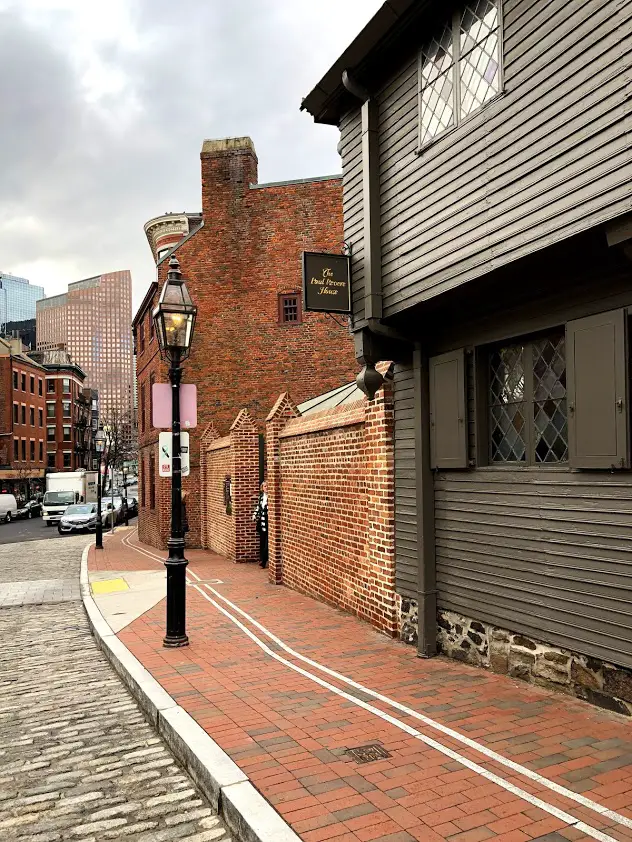 My Favorite Sites
Boston Common; America's oldest public park (1634) described as the heart of Downtown Boston. A grassy stretch with trees, street vendors and a pond turned skating rink in the winter. Relax, people-watch, take some pictures and begin your journey through Boston.
Bunker Hill Monument; constructed

to commemorate the Battle of Bunker Hill. C

limb 294 steps to the top and get a beautiful view of the city from where the famous order, "Don't fire until you see the whites of their eyes," took place in 1775.
Old Granary Burial Ground; A graveyard dating back to 1660. Famous headstones including John Hancock, Sam Adams, Paul Revere, the victims of the Boston Massacre, and even 'Mother Goose.' (I thought back to my U.S. History class where I most likely got the multiple choice question wrong – one of many, probably thinking no way Mother Goose is in there.)
Freedom Trail Tips
Use the Trail as Your Guide; Boston streets are some of the oldest in America and there wasn't much city planning going on in the 1600s. They can be tough to navigate and if you are to get lost, you're not the first and won't be the last. A self-guided tour of The Freedom Trail is the perfect way to see the sites at your own pace without getting lost – just follow the red bricks! (There are professional tours available at a cost if that's more your thing)
Split in Half; 2.5 miles and 16 sites is going to take most of your day and could be complete history-overload. We did sites 1-11 on our first day, starting in Boston Common and making our way to Faneuil Hall which is a perfect place to stop for affordable local food. Once you're done eating, you're surrounded by pubs and it's time to go from history class to happy hour. We finished up sites 12-16 a different day (there's a little more walking in between sites during this stretch) by starting at Paul Revere's House and ending at the Bunker Hill Monument in Charlestown.
Download the App; this will track your progress and you're able to see exactly where you are and what's up ahead. You'll also have each site's information in the palm of your hand.
What I'd Skip
Not Staying Downtown. Due to the timing of the trip, we had to stay a few miles out of the city. And though the hotel was great (Hotel Indigo Boston – Newton Riverside), and the Uber costs weren't bad, I would prefer to stay in the city for the experience.
Best Meal
Legal Sea Foods – Lobstah Roll & New England Clam Chowdah: This was our meal once we made it to Faneuil Market and WOW. This was take a bite and say yum while the food is still in your mouth good. Not just the first bite, every single one. The flavor of the soup, the subtle crunch of grilled, buttery bread sandwiching together fresh lobster…wicked oh-some.
Massimino's – Clam Linguini & Spaghetti + Meatballs; Located in North End, which is Boston's Little Italy. The restaurant was small and rustic, the staff was very friendly and it was the perfect, quiet spot for a Monday lunch. Of course, we couldn't deny bread and olive oil doctored up with garlic and spices (I wanted to ask for more and stash it in my backpack). Both main courses were extremely flavorful – one with fresh clams in a light white wine sauce, the other with impeccable, homemade meatballs covered in a delicious marinara.
We were told that you can pick any restaurant on Hanover St. and eat above average Italian. Let fate decide. 
Boston Tips
FREE: Silver Line Bus (SL1) from Logan Airport to Downtown. Follow Public Transportation signs once you are off the plane, head to the Silver Line, jump on the bus and hop off at South Station. It only runs in one direction and takes less than 20 minutes! From there, take less than a mile walk up Summer St. which will take you through Downtown Crossing (beautiful, cobblestone pedestrian shopping area) and lead you right into Boston Common. (NOTE: You'll take the Silver Line train back to Logan Airport for $2.75 when it's time to go home. There is no free bus back.)
Walking Shoes and Layers. Boston is one of the most walkable cities in the country – we walked almost 15 miles during our trip. Wear appropriate shoes and make sure to dress in layers. Save some money and get some exercise. The beauty of this city alone makes it worth walking. Though watch your step – cobblestone streets aren't always even!
Watch Out For the Bridge; if you're acrophobic. The

Zakim Bunker Hill Bridge goes from Downtown to East Boston and you will cross it for the last couple stops on the Freedom Trail. It's a cable-stayed bridge across the Charles River and if you look below your feet, outside of a few friendly zones, you're looking straight down into the water and it can make you a little uneasy!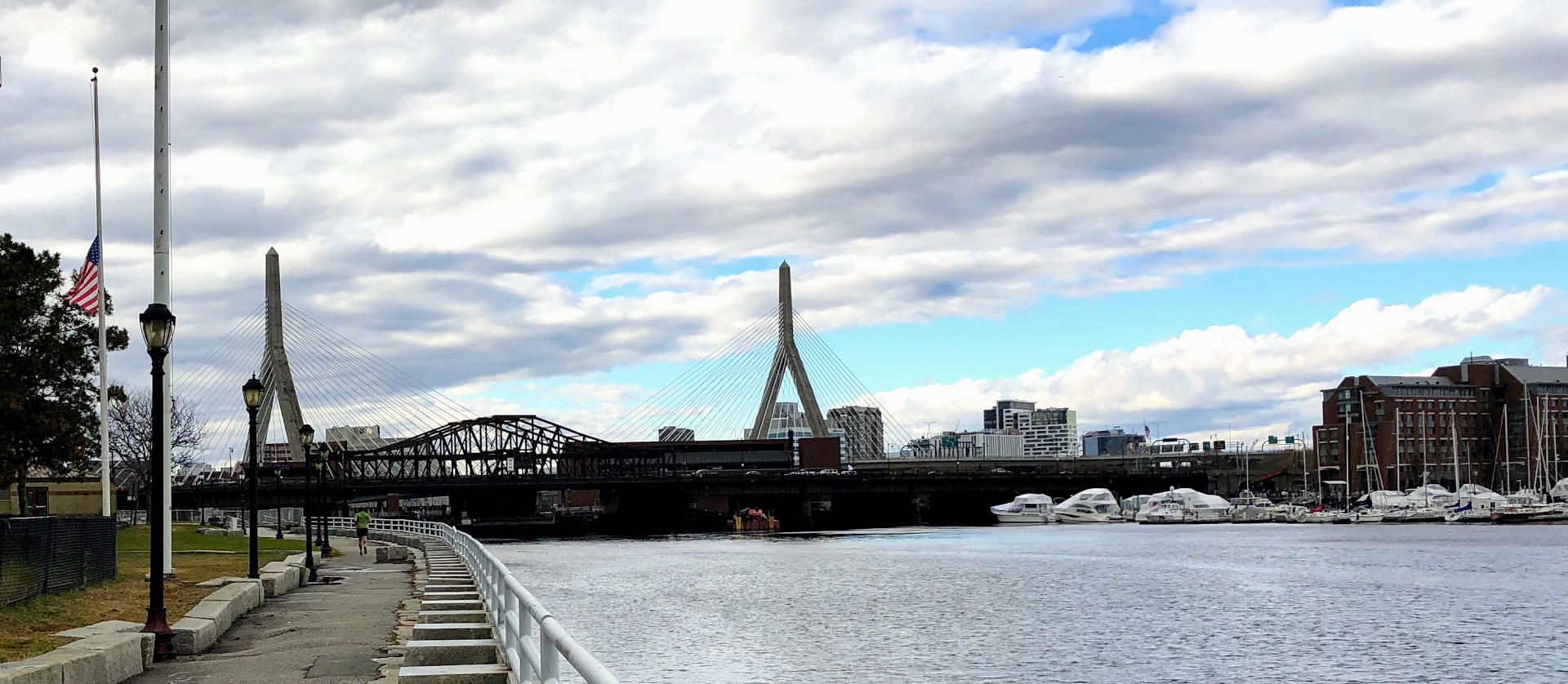 Would I Go Back?
Can I go right now? There's so much to do and I feel like we barely scratched the surface! The people, the food, the beautiful streets, everything felt right about Boston. I have a new favorite food in Lobster Rolls, a new favorite word in oh-some and so many new favorite pictures and memories. Cheers to Boston. I will return.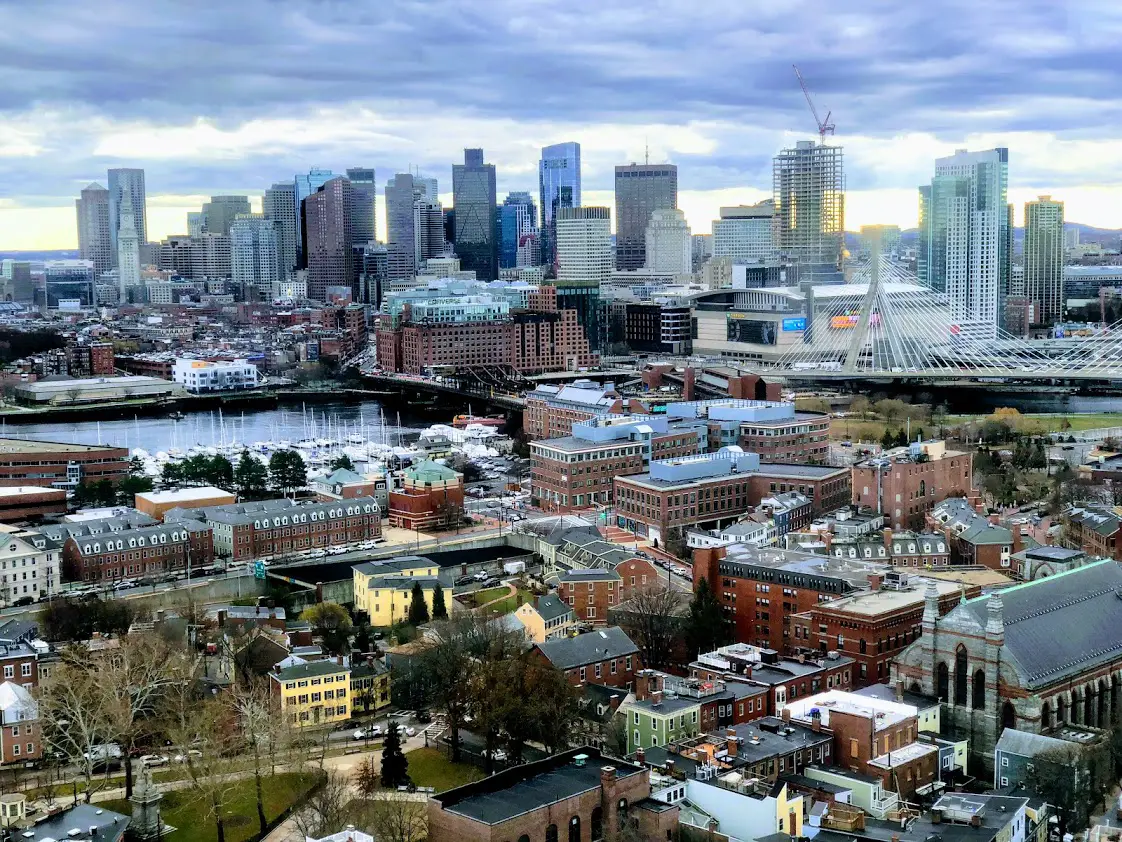 Have You Been to Boston?
Comment below on your favorite sites, foods, and experiences. And be sure to reach out if you're making the trip!