Ready for the bright, flashing lights and the endless sound of coins, chips, and cheers? Sin City is the United States capital of gambling and every high rollers dream. They boast some of the countries top hotels and casinos, which makes Las Vegas a vibrant and fun destination for anyone looking to have a good time. Vegas is also full of light shows and concerts, plus roller coasters, and thrill rides, making it also the entertainment capital of the world. Whether it's your first time or your hundredth, slot machines, lights, live music, and shows will keep you awake and enjoying the moment for as many days as your body will last.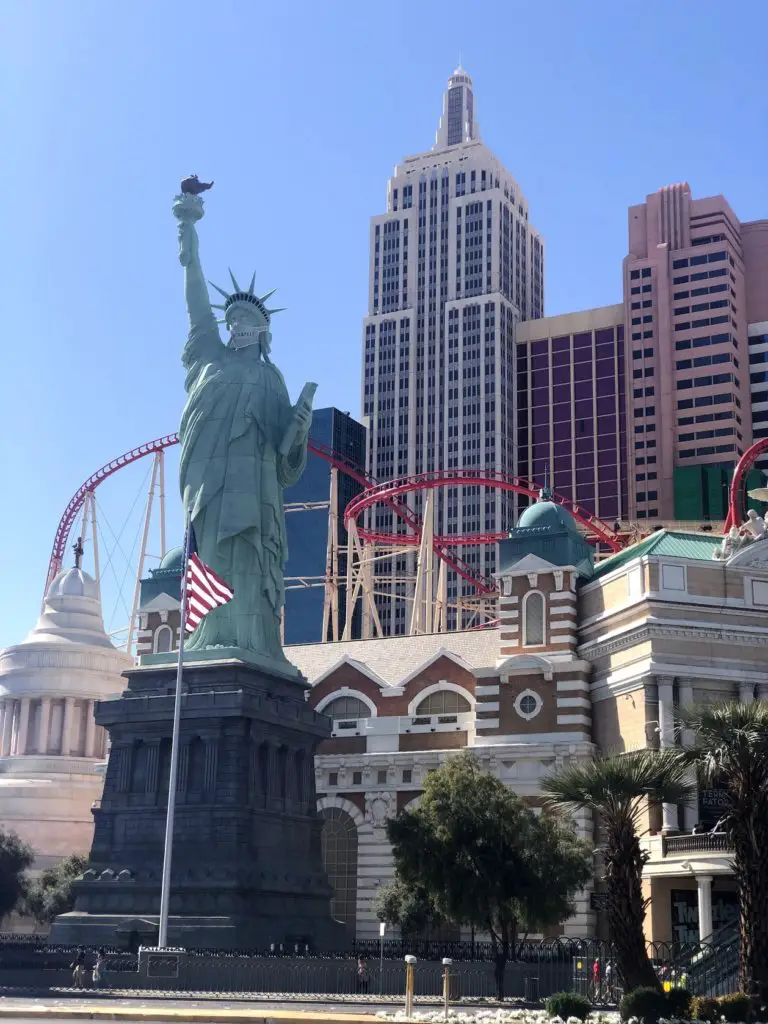 Don't worry, Las Vegas is not all slot machines and poker tables.
If you're not the gambling type, there is still a ton of unique experiences to enjoy. Places to eat and drink, concerts and shows, shopping, as well as National and State Parks just 30 minutes to 2 hours away. More on that below.
How Long Should I Stay In Las Vegas?
The beauty of Las Vegas is that it can be done on a long weekend. Three days in Las Vegas is plenty of time and you're likely going to run out of gas if it's any longer than that. That said, add a few extra days to see some of the National Parks and State Parks in the area!
How Much Money Should I Bring to Vegas?
For an average vacation, I plan for $100 per day. For Vegas, it's about $175 per day. This allows for a big breakfast, drinks all day/night, another meal at some point, and a bit of gambling. I don't gamble a ton and if I buy a souvenir, it's $5-10. Except to pay $25 for a meal and $10 for a cheap beer.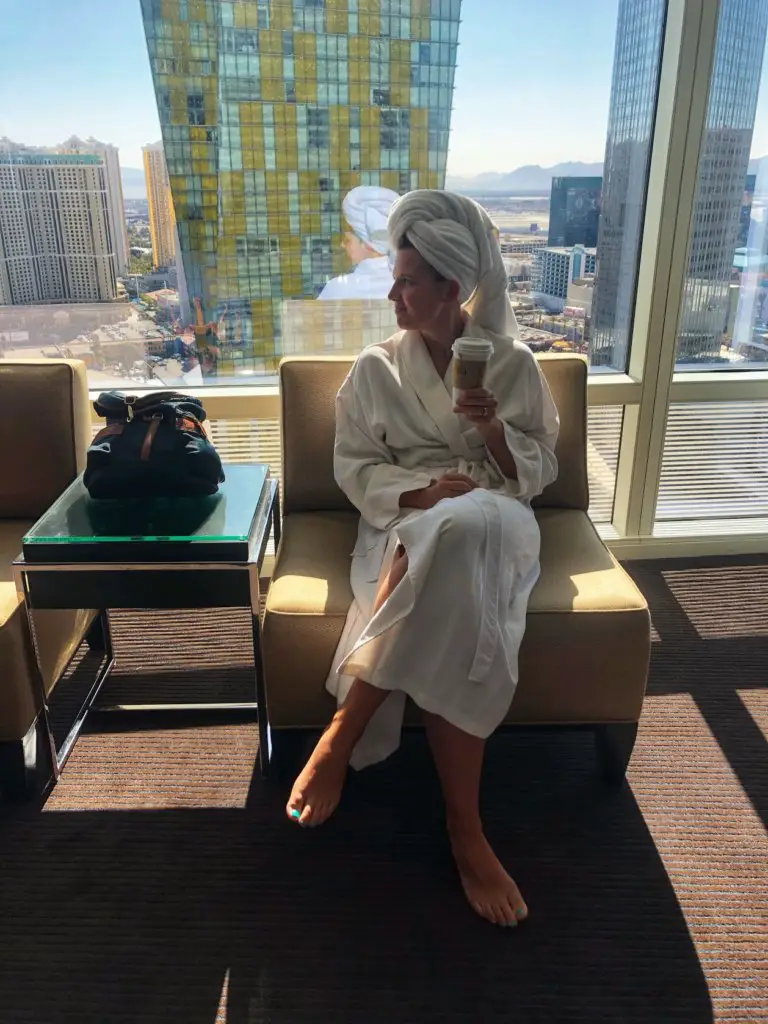 How To Save Money in Las Vegas
So it goes without saying that Las Vegas is not cheap. Restaurants, bars, shopping, hotels…pretty much everything you buy is expensive. A big drink at the pool is $32 (it's big, but come on lol). That said, there are some ways to save money during your visit:
myVEGAS Apps: Download these as soon as you know you are traveling to Vegas and play the games (they have poker and blackjack versions) to earn coins and get discounts on hotels, food, casino games, and more. It is free to download and play. Two of our hotel nights were on the house!
MLife Card: This is a player's card for all MGM Properties that allows you to earn points that ultimately get you discounts, much like the app. Every hotel that is part of MLife will print you a card at the counter in the casino.
Drinks While Gambling: okay, so this doesn't exactly save you money (lol) but if you're winning, it will! Make sure to be aware when you're gambling and order drinks (they walk around and take orders). Plus, get drink tickets while sports gambling. For every $100, you get 1 drink ticket–and it can be anything!
Top Things to Do in Las Vegas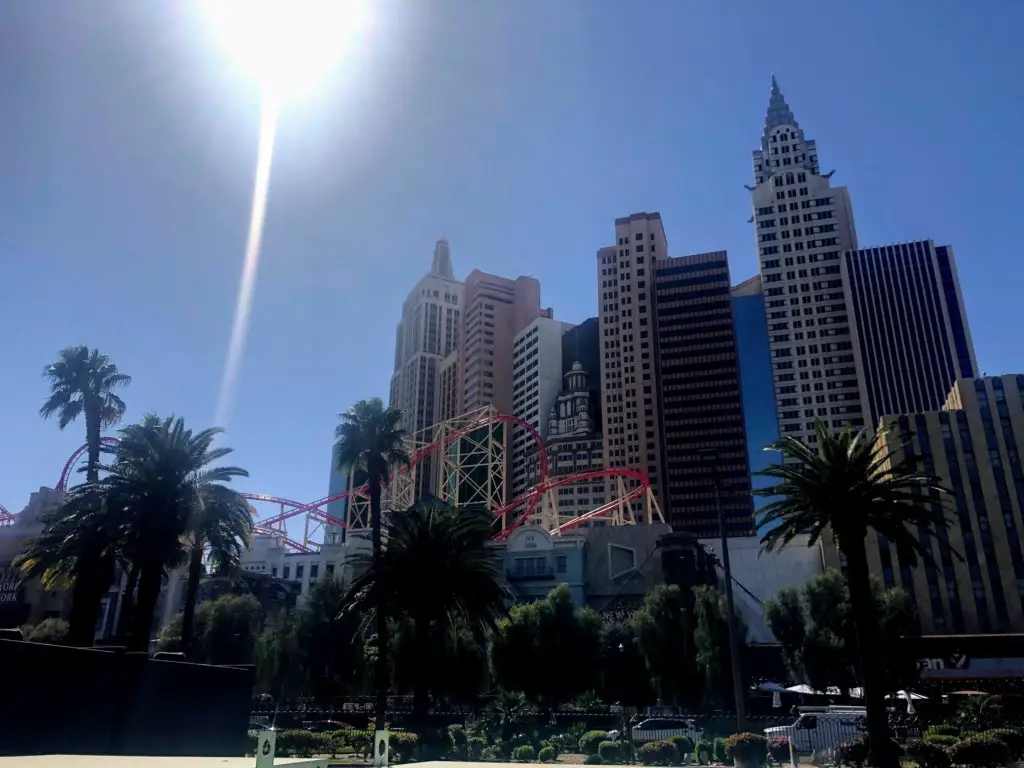 Hit the Strip
A great way to get a feel for Las Vegas is to take a stroll down the strip–Las Vegas Boulevard. Amongst hundreds of tourists, you'll walk past the most famous hotels, casinos, and landmarks in the city all the way from the "Welcome to the Fabulous Las Vegas sign" to Wynn Las Vegas hotel and beyond. This area is a great place to take photos, stop in a few hotels and casinos, ride a roller coaster, eat/drink, and find cheap souvenirs. It's flashy, colorful, and full of fun.
Hotels and Casinos
There are so many great places to visit in the area and Las Vegas casinos and hotels are some of the best. Enjoy free entertainment while admiring the glamorous hotels. A few top spots to stop in even if you aren't staying the night: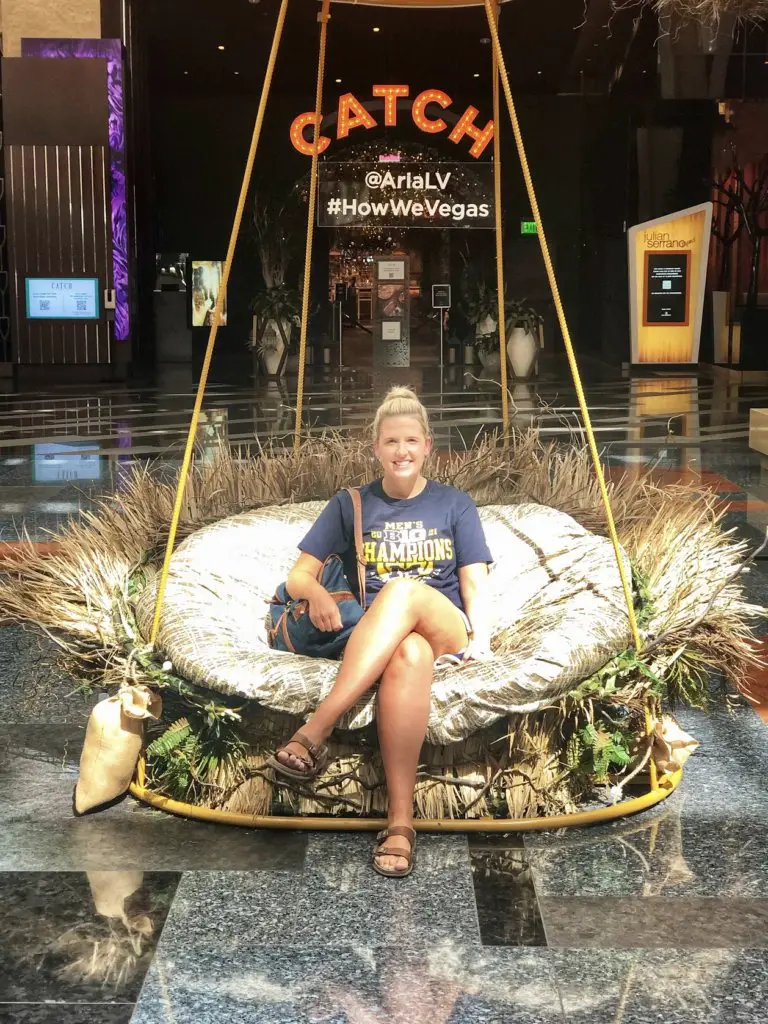 The Aria (Recommended!)
After staying for the first time, The Aria is definitely one I would recommend and stay at again. I love this hotel! A luxury hotel filled with impeccable detail and beauty at every turn. Upon opening your room door, the automatic curtains open and reveal a view of the strip, perfectly welcoming you–especially at night. The hotel is complete with three palm tree-surrounded pools with comfy chairs, restaurant options, a 5-star spa, and of course a large casino and sportsbook.
The Chicken Enchiladas at Javier, a high-end Mexican restaurant, are delicious and you can't beat their chips and salsa.
The Patisserie has drool-worthy pastries and sandwiches!
Grab fresh juices at Pressed Juicery for when you're body is exhausted and you need some fruits and veggies!
Their 50-minute massage, though expensive, was the best I've ever had!
Pro Tip: Lines at Starbucks and The Patisserie are very long in the morning. If you're just looking for coffee, head to the bar where they will sell you a cup.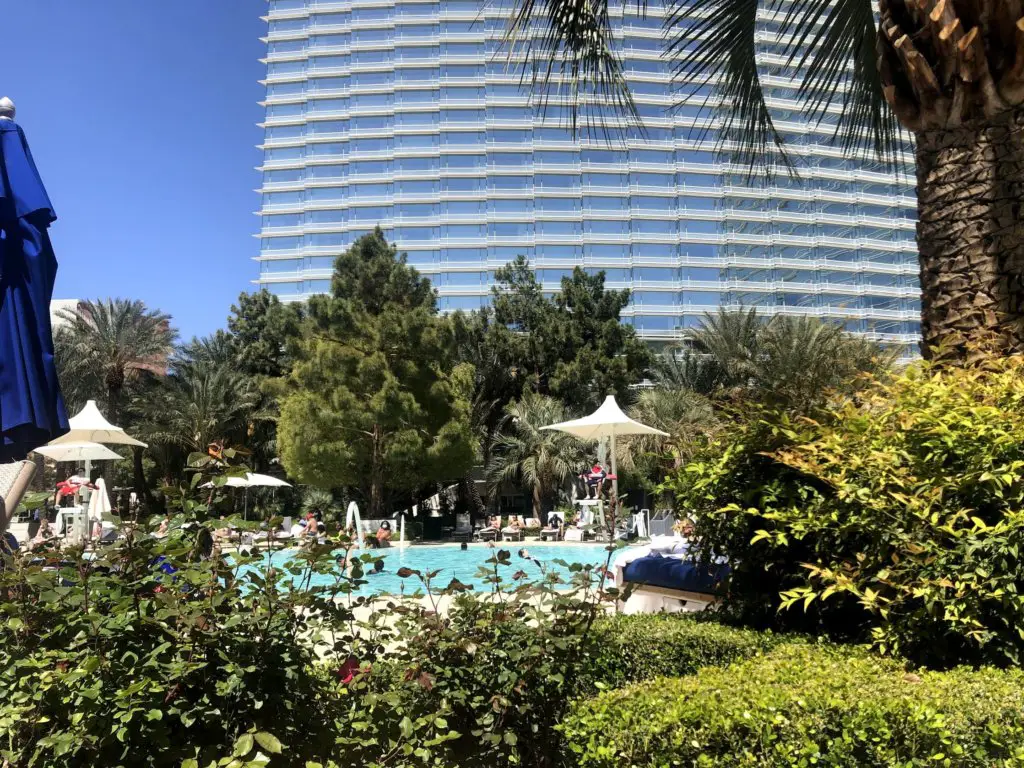 The Bellagio
Stop here for a free attraction that's a sight to see and a perfect photo opportunity. The Bellagio Fountain show is fun to take in and that's just the beginning at one of Vegas' most famous hotels on the strip. Walk through the inside with eyes wide as you admire gorgeous surroundings.
The Fountains of Bellagio is a daily experience: every 30 minutes, from 3:00 PM to 8:00 PM Monday through Friday. Every 15 minutes from 8:00 PM to midnight. On weekends and holidays, the fountains display their magic every 30 minutes from noon to 8:00 PM. And every 15 minutes from 8:00 PM to midnight.
Catch the show after dark for the same experience but with a light show, too. There aren't many free things in Vegas, but the Bellagio fountains are one way to keep you entertained for a few minutes without spending a dime! Ha.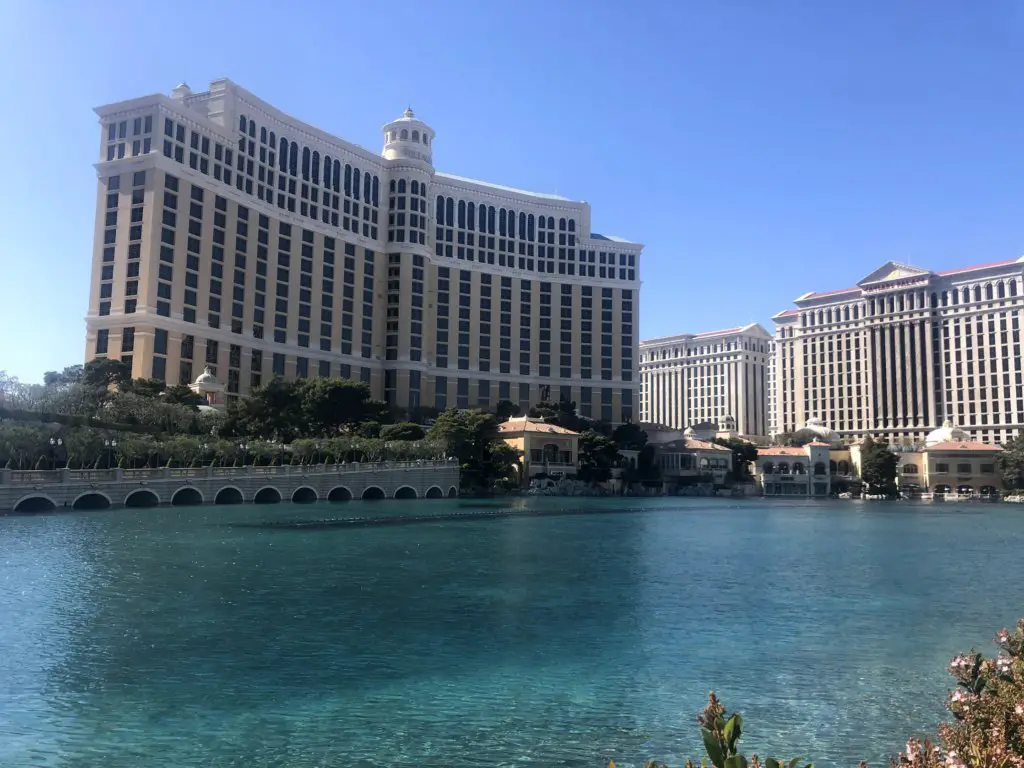 The Cosmopolitan
Another glamorous spot! Definitely walk through The Cosmopolitan and have a drink at The Chandelier cocktail bar. It has bars on 3 levels and is completely surrounded by crystals–super swanky. You pay top dollar for a cocktail ($17) but it's totally worth it.
In addition, world-class chefs bring memorable restaurant experiences (don't miss Eggslut when you wake up with a headache). They also host concerts and shows such as John Legend and Bill Burr and have shops scattered throughout the grounds.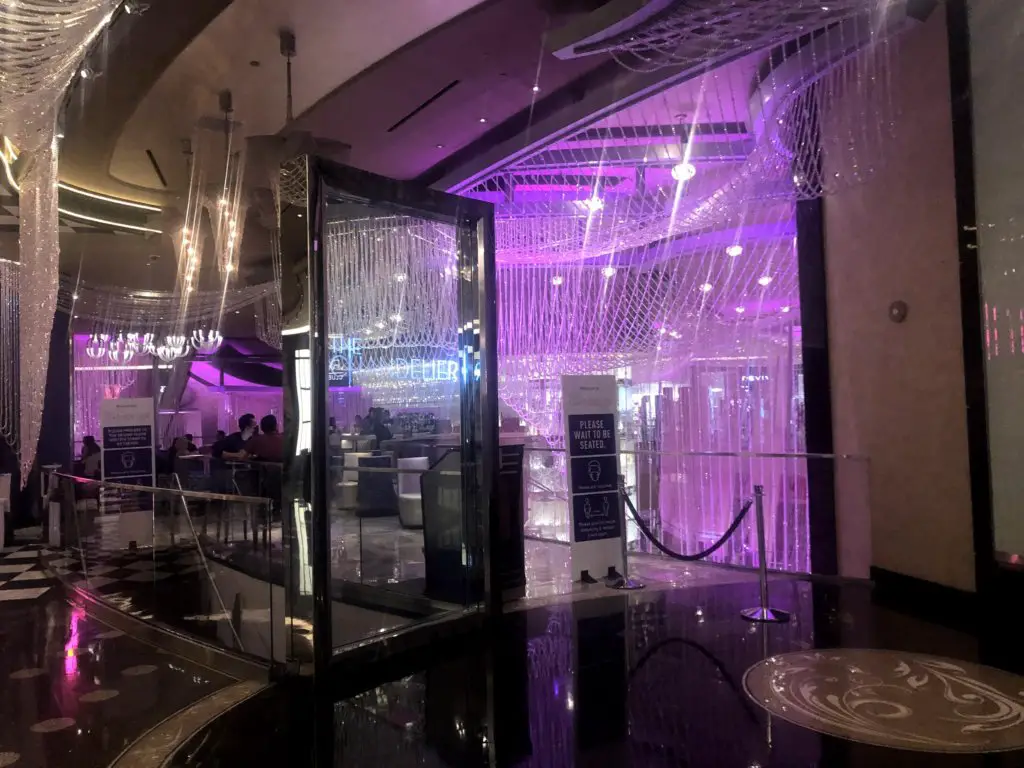 MGM Grand
Home to Floyd Mayweather and the famous Mike Tyson ear-biting. The MGM Grand is the largest single hotel in the United States with 6,852 rooms. The casino alone? That's 170,000 square feet, with over 2,300 gaming machines. You should definitely pop in here for a good time. They have one of the best sports books on the strip, world-class live entertainment, and so many restaurants. Don't miss the signature 45-foot bronze lion right out front. Come just to say you've been, but stay for the fun.
New York New York
If you're familiar with the red roller coaster and the Statue of Liberty right on the strip of Vegas, you know New York New York hotel. Hit The Big Apple Coaster and Arcade for a great time and chance to "get your thrills and test your skills." That's not the only fun around here though. Hit Bar at Times Square for the dueling pianos (rated #1 in Vegas!), Coyote Ugly, or The Chocolate Bar for the perfect cocktail.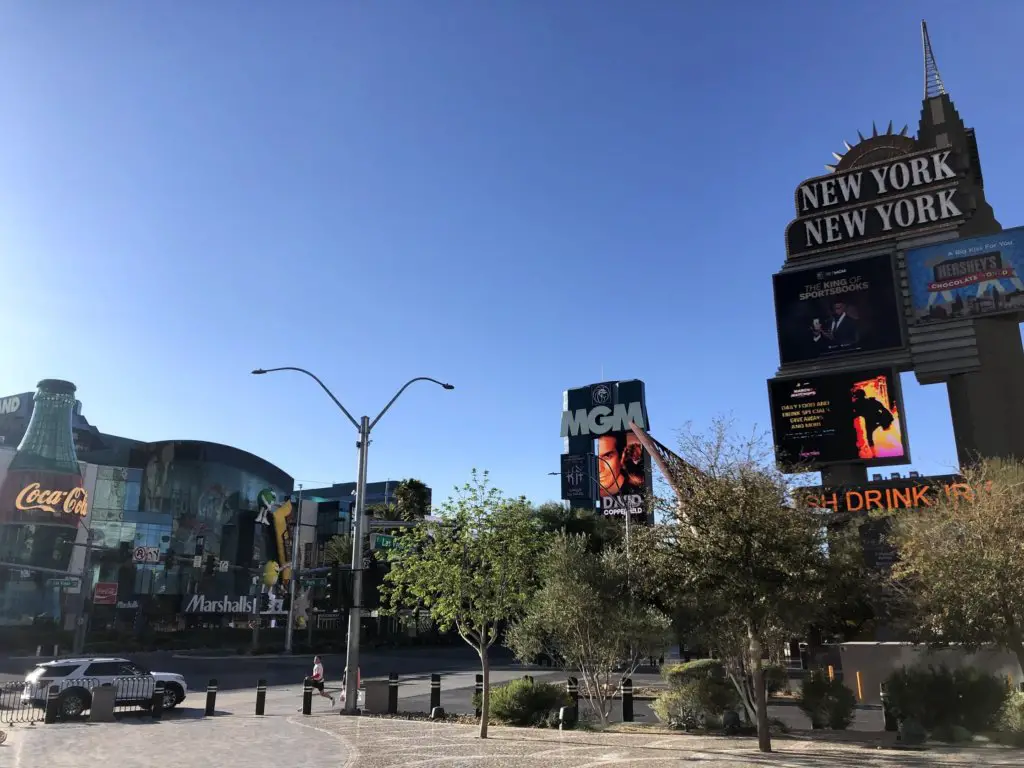 Caesars Palace
This iconic Roman-themed hotel (The Hangover, anyone?) is elegant and beautiful. Visit one of Caesars Palace's 11 restaurants or test your luck at casino slot machines and card tables. This hotel has a swim-up bar (and 7 pools), tons of nightlife, and a premier destination for Vegas shows and events. Make sure to visit Gordon Ramsay's Hell's Kitchen, inspired by the hit TV show or Almafi, a classic Italian spot inspired by Bobby Flay.
Park MGM
What was the Monte Carlo is now Park MGM, one of the newest hotels in Vegas offering plenty of restaurants, nightlife, and, of course, a casino. Eataly is an Italian marketplace and the perfect option when you need some food–make sure to grab a pizza from La Pizzeria Alla Romana. And if you are looking to watch (and bet on!) the game, the Park MGM sportsbook is my favorite on the strip. There are always cool people in there, the bartenders are friendly and fun, and they aren't stingy with their drink tickets when you're betting on sports!
As far as places to stay, I would pass on this one. Though their lobby, dining areas, and casinos are revamped and beautiful, the rooms are old and not all that nice. Stay elsewhere and just visit here until that changes!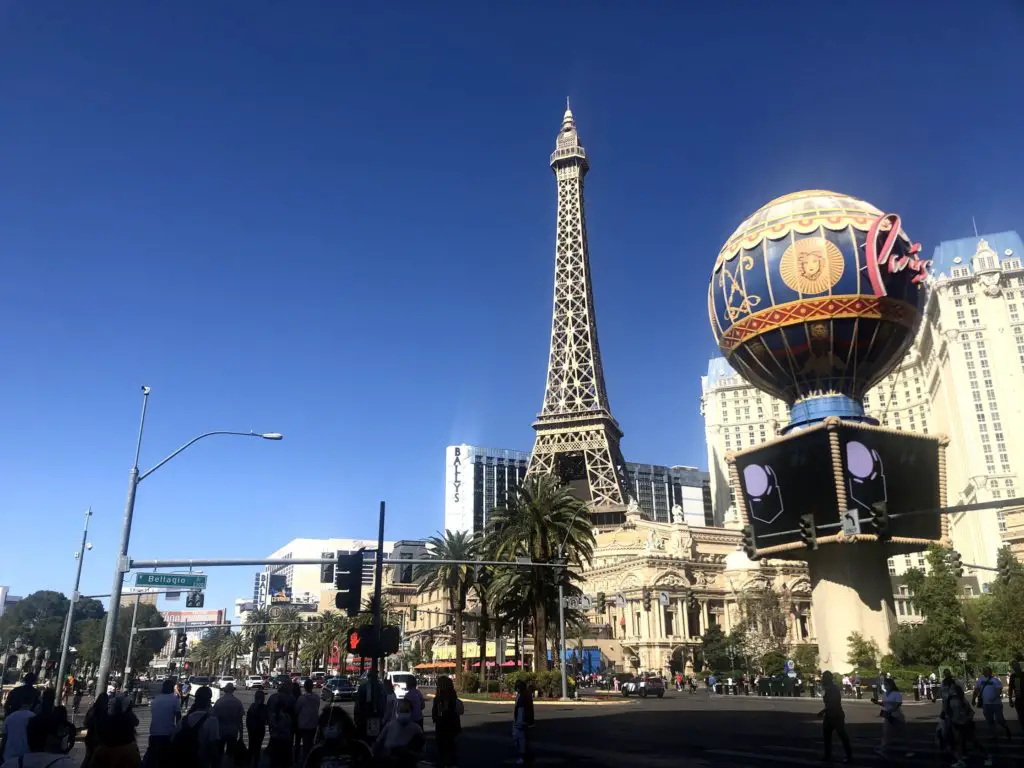 More Hotels and Casinos:
Venetian Resort: a luxury hotel with an Italian vibe that includes artificial canals with the option for a gondola ride, a wax museum, and a theater.
Vdara Hotel and Spa: the perfect location with a stylish and modern inside. Note: Vdara is one of the few without a casino space and is smoke-free.
The Mirage: here you will find a dolphin habitat, gorgeous pool, and an indoor saltwater aquarium, plus an erupting volcano show! Non-stop entertainment around here.
Fremont Street Experience
Oh, man. This is a must-do and one of the best ways to get the full Vegas experience. A little under 8 miles ($30 cab ride including tip) is the old downtown Las Vegas, known as the Fremont Street Experience. 90 feet above Fremont Street's renowned walking outdoor mall, lined by iconic casinos, hotels, gift shops, and restaurants, is the largest video screen in the world–Viva Vision. Walk through the "mall" and look up to find the 1,375 feet long, 90 feet widescreen full of light shows and 16.4 million pixels. And running right along with it is a zip line if you're feeling adventurous.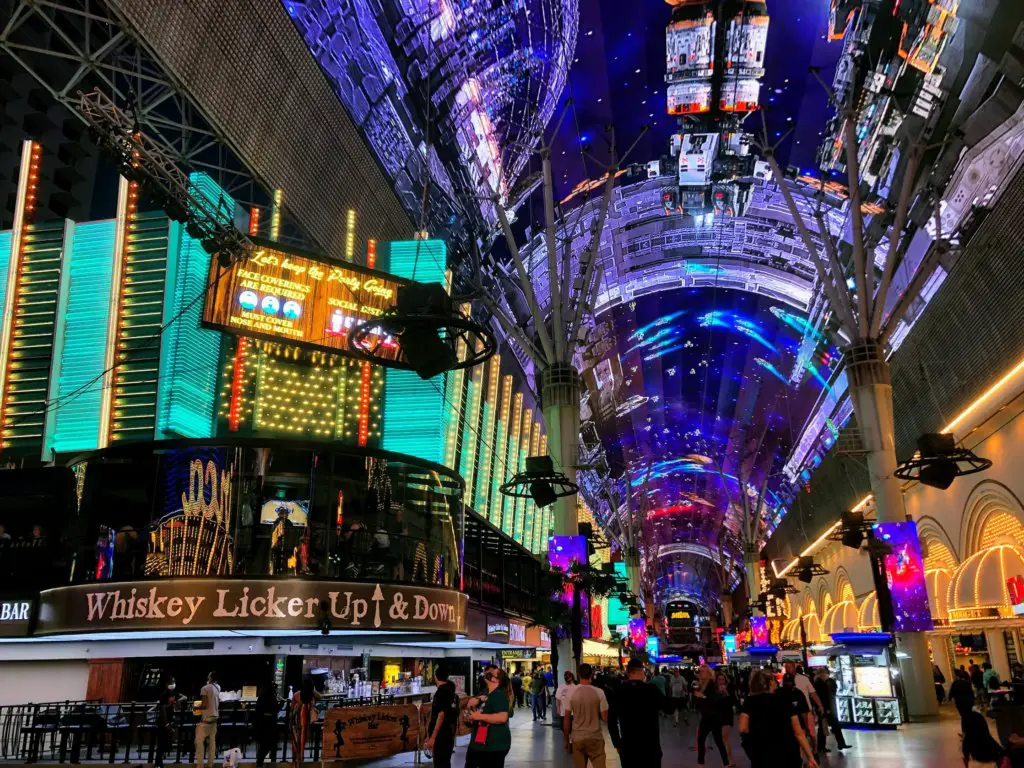 Fremont East is 6 total blocks and home to The Golden Nugget, The D, and the newest (and most beautiful) Vegas hotel, Circa.
The open space is full of non-stop street performers, live entertainment, and music.
Grab (extra huge) beers and frozen margaritas right outside.
Pro Tip: eat at the unassuming Tacos & Miches Fremont. There are no words! It's too dang good. And affordable.
Pro Tip #2: definitely come at night for the best experience. The lights shine a little brighter and there is even more going on.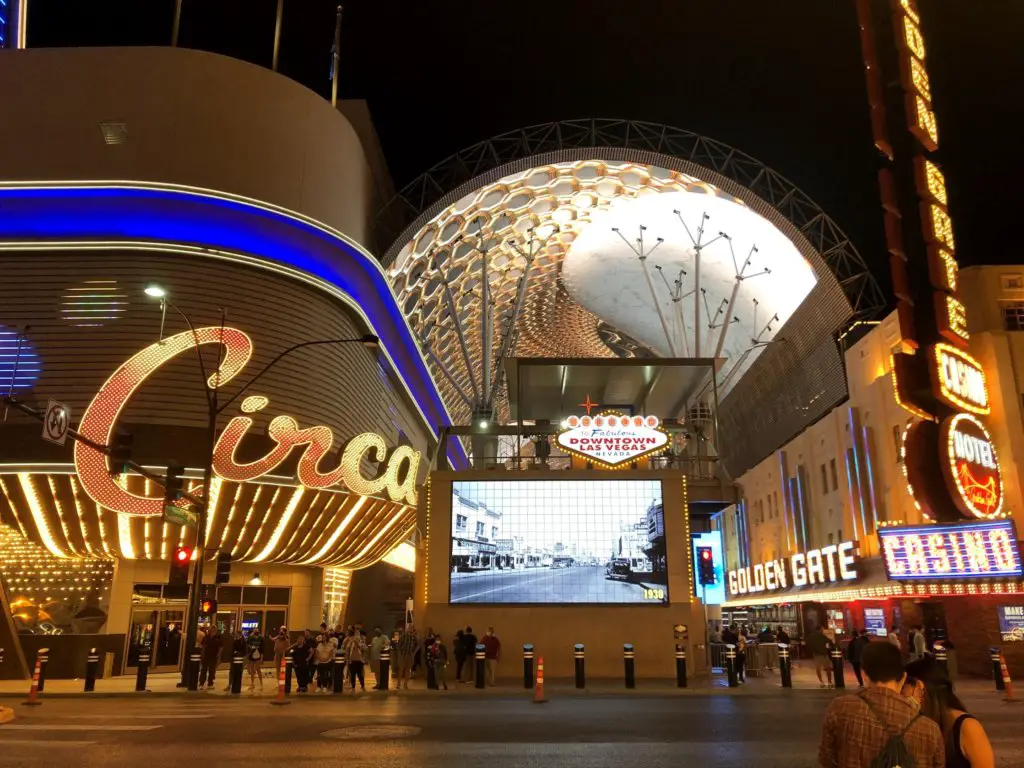 Las Vegas Museums & Activities
It's not all gambling, hotels, and casinos around here! There are so many different activities in Las Vegas to choose from so if you need a break from the wild side, here are some of your options: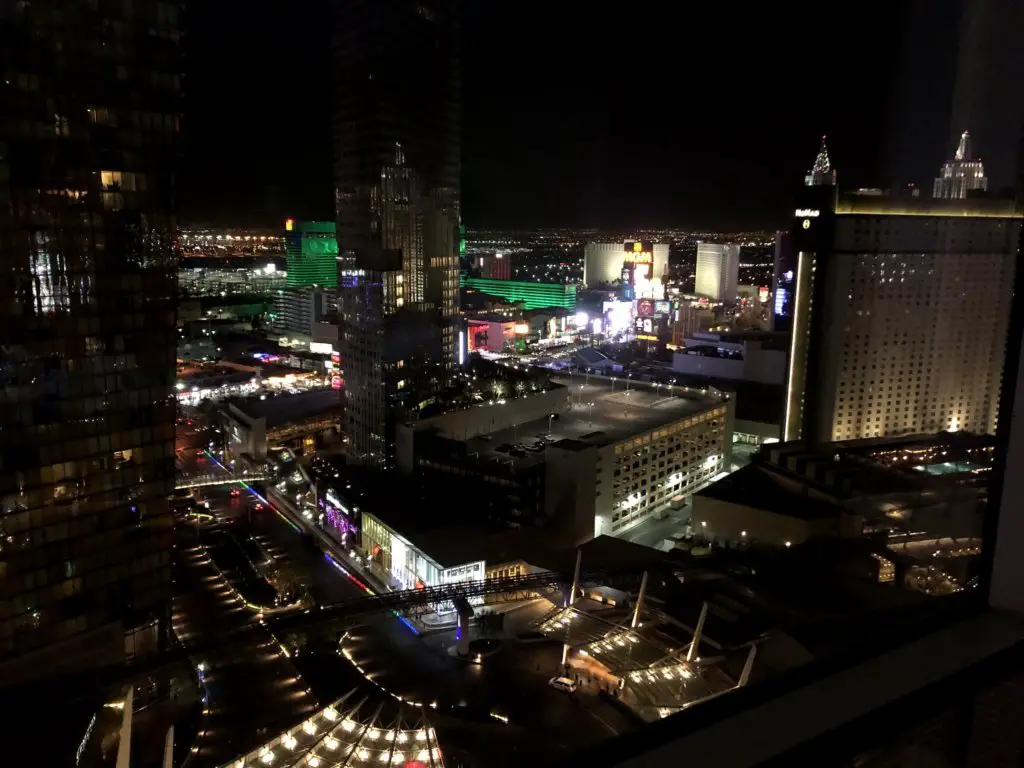 Popular Day Trip Destinations Driving Distance from Las Vegas
Get outside and check some outdoor adventures off your list! Take a day trip to one of the National Parks, State Parks, or other attractions. A scenic drive might be just what you need. A few options, along with their distance:
Read more about a red rock and desert experience: Sedona, Arizona Things to Do, Where to Eat, Tips
Best Things to Do in Las Vegas
As one of the craziest destinations in North America, you're always going to have a good time when you visit Las Vegas, Nevada. Not only are there state-of-the-art casinos and hotels, but some of the best places to get outside and into nature.
What is your favorite hotel in Vegas?