Summer may be shorter in Minnesota than in most places, but that makes it all of the sweeter. And there are so many Minnesota summer road trips to take! Whether you want fun in a city, a small-town vibe, or completely off the grid, we're talking about some of the best experiences in the entire United States. Put a few of these great places on your summer calendar.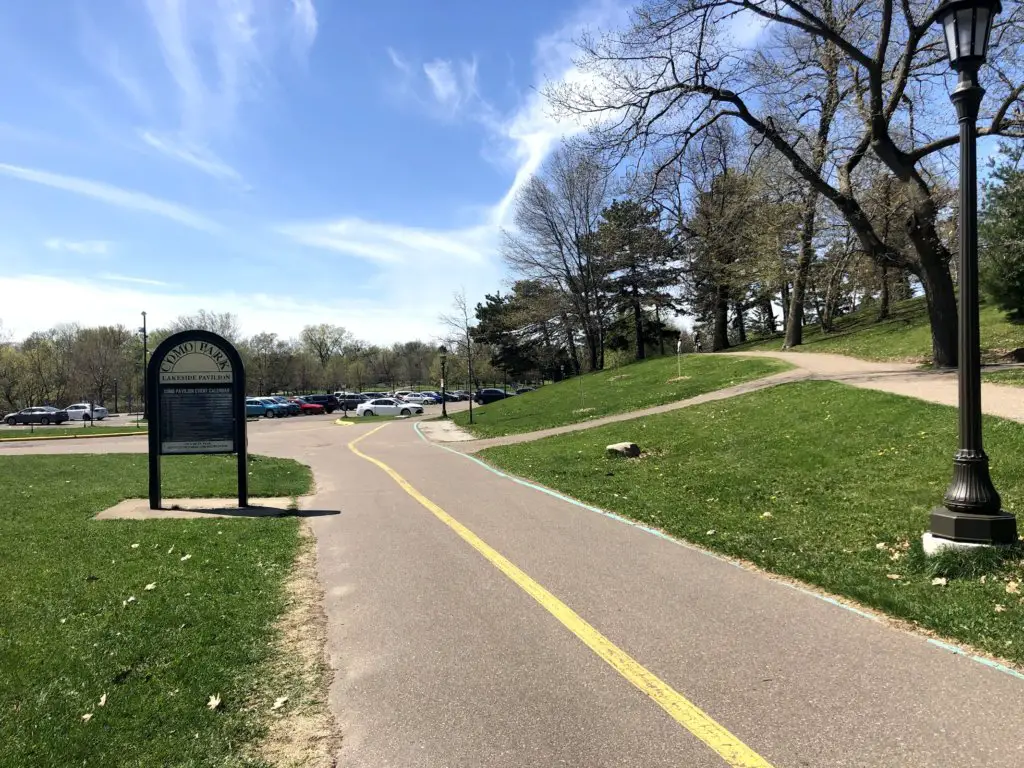 The Best Minnesota Summer Road Trips
We'll start close to Minneapolis and make our way out to all areas of the state. And it begins with a bang…
Stillwater, Minnesota
45 minutes
Easily one of the top Minnesota summer road trips and it's less than an hour drive! This charming town on the St. Croix River is full of things to do! Rent bikes and hit the trails (Loop Trail will bring you across the lift bridge), grab the best Bloody Mary in the Twin Cities at No Neck Tony's, and stop in a gift shop and a few boutiques.
Stillwater combines both outdoor adventures with amazing bars and restaurants—which means you can't go wrong! Read The Best Things to Do in Stillwater Minnesota: Weekend Getaway for my top recommendations.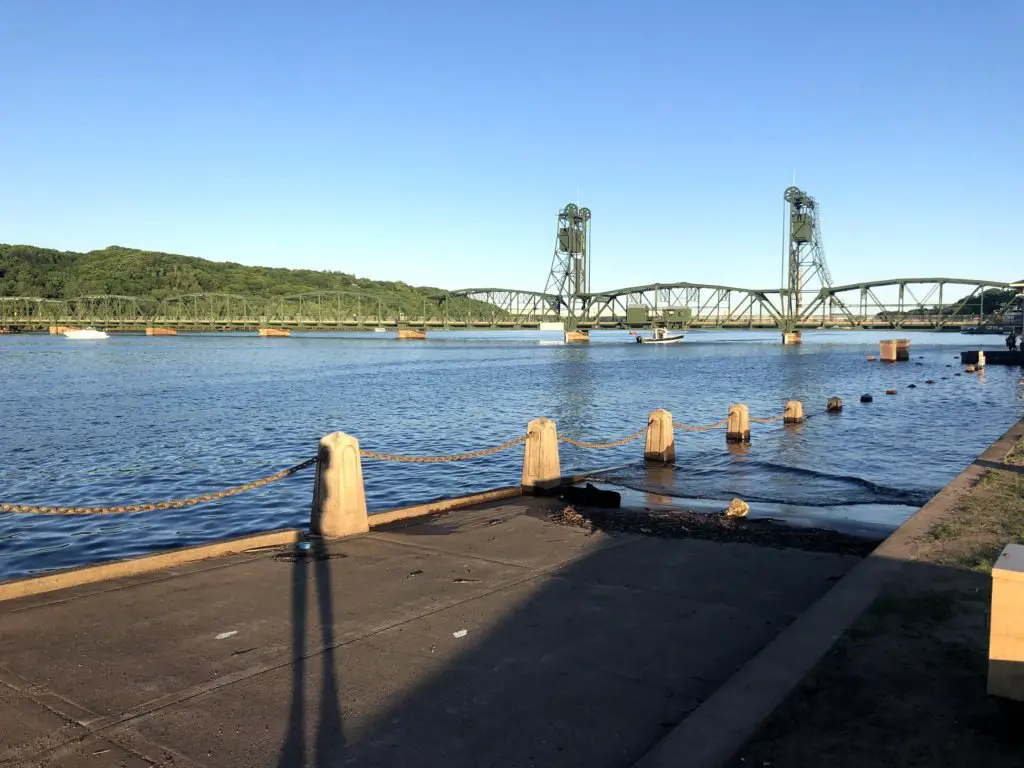 Taylors Falls, Minnesota
1 hour
I love this small town (also on the St. Croix River) so much. North of the cities, it is a perfect Minnesota summer road trip that can be done in one day. Interstate State Park has multiple trails to adventure on and is the centerpiece of your day trip. There are great hiking trails along the river bluffs, glacial potholes to explore, and plenty of scenic views!
And don't miss post-hike lunch at Jueberry Cafe plus ice cream (think root beer floats and malts) from The Drive-In—an old-school spot where you order/eat in your car.
Read more on all of the best things to do in Taylors Falls— including a water park if you're with kids.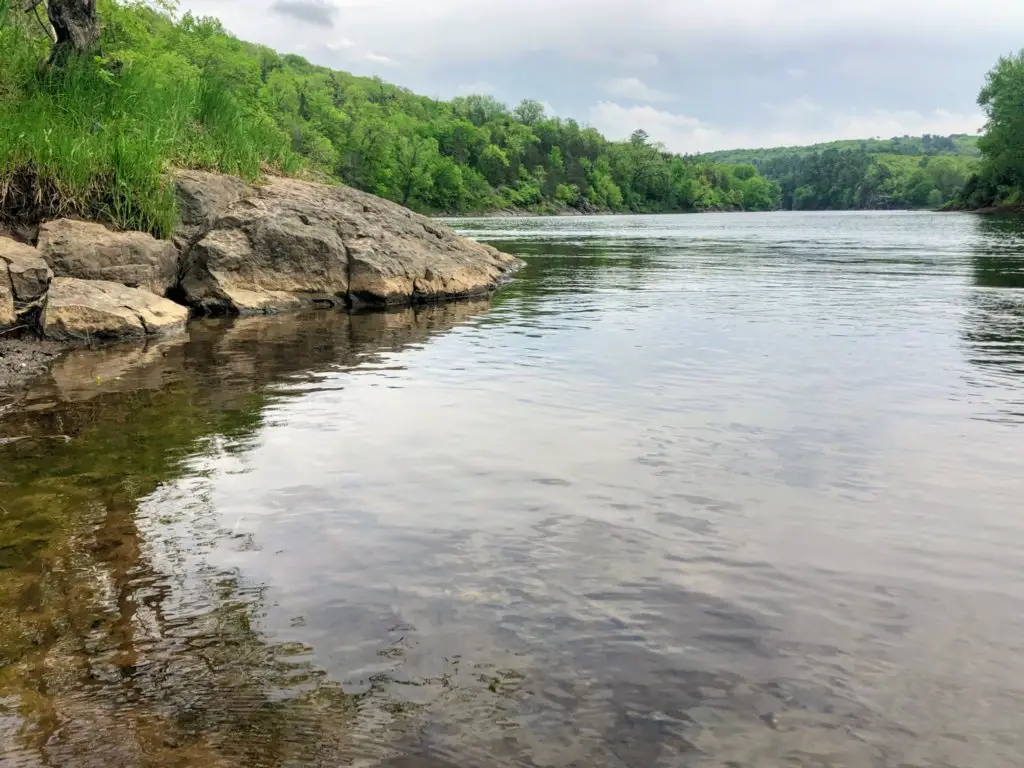 Red Wing, Minnesota
1 hour
Making our way to southern Minnesota, you will find the cute town of Red Wing, a great place to spend a summer day. Make sure you start with Hanisch Bakery for some of the best donuts in the state. Follow that up with a hike at Barn Bluff; a short 2-mile stretch will bring you to river views and great photos.
You can also explore the downtown area (don't miss the world's largest boot at Red Wing Shoes!) and make a stop at Red Wing Brewery for pizza and beer! Plan your trip to Red Wing, Minnesota with my guide which also includes a few fun stops in Wisconsin just across the river.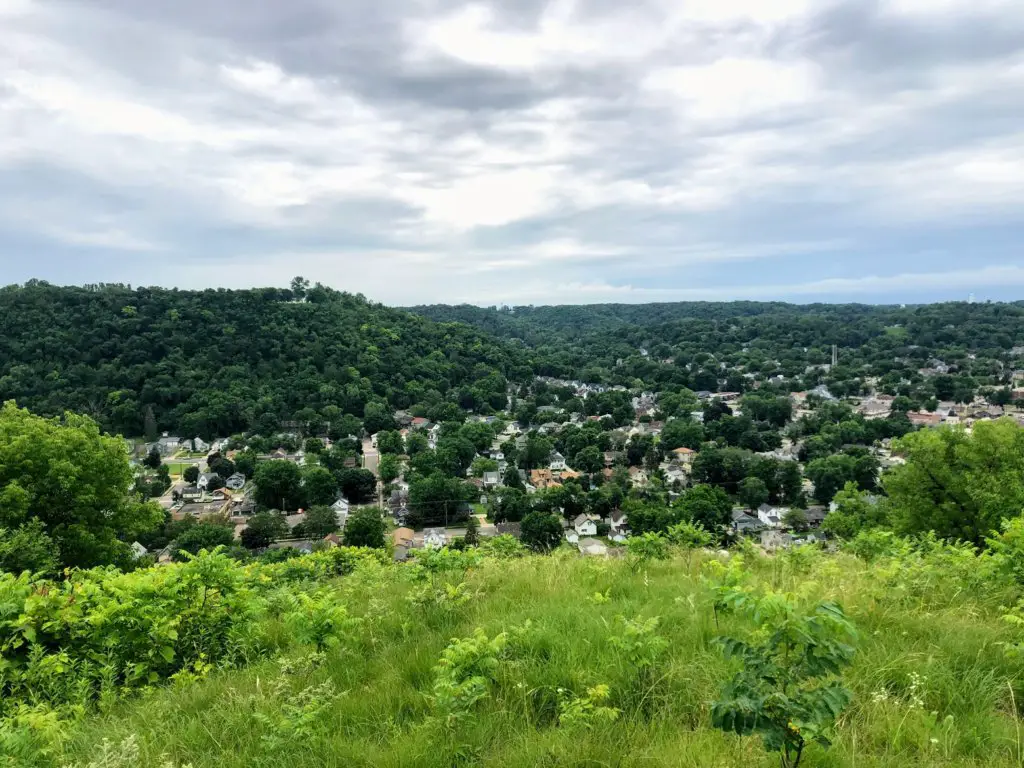 Northfield, Minnesota
1 Hour
One of the most underrated cities in all of Minnesota! Northfield is the perfect place for a calm yet enjoyable experience in a town full of local history. Located south of Minneapolis, Northfield has plenty of bars—a few with outdoor patios (I love Froggy's), and a cute downtown full of shops (Northfield Olive Oil & Vinegars is my favorite!)
For how to have the best time, read more details on what to do in Northfield.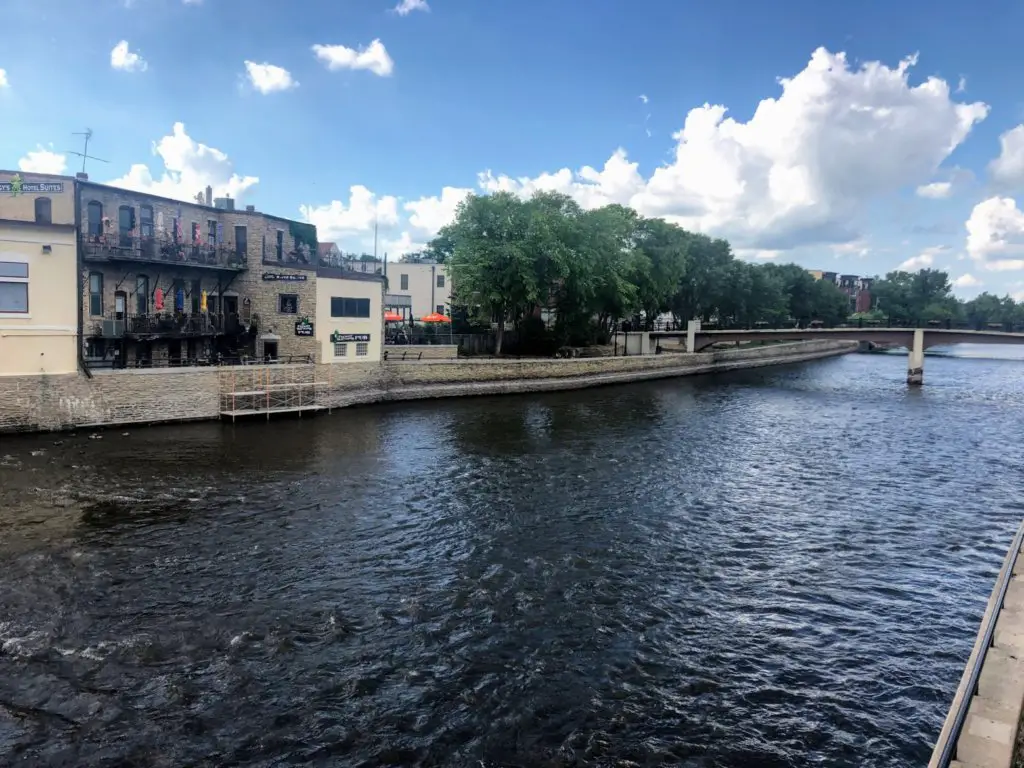 Make Sure to Visit Red Barn Farm
A local pizza farm serving up fresh, wood-fired pizza full of organic ingredients. Bring your own blanket and booze (a bottle of wine is perfect, don't forget an opener!) and enjoy the scenery. It's the perfect stop for a Minnesota summer road trip. Make sure to check the Red Barn Farm website for days and hours.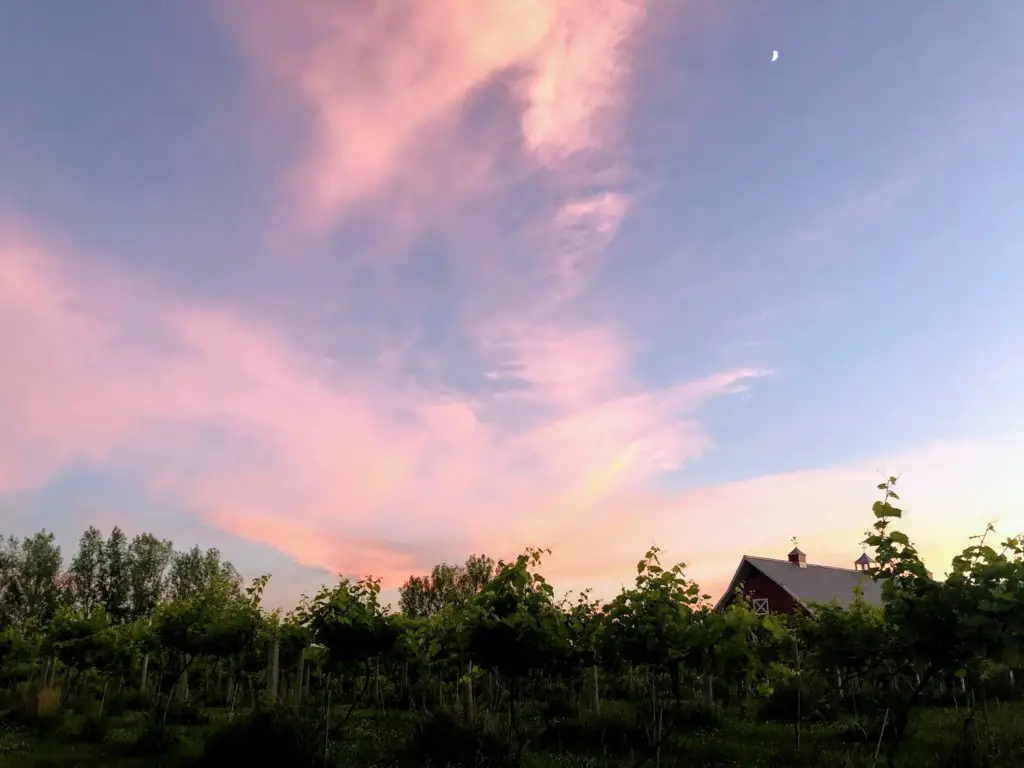 St. Cloud, Minnesota
1 Hour
St. Cloud is an energetic college town with a fun vibe. They love the outdoors, sports, arts, culture, and history—there is literally something for everyone! Visit St. Cloud in the summertime and you can pack your day with views of the Mississippi River, Munsinger Gardens, Quarry Park (one of the best places to hike!), and, of course, delicious places to grab a beer and some food.
Read The Best Things to Do in St. Cloud—I truly LOVED my trip here and it exceeded expectations!
Brainerd, Minnesota
2 Hours
If there is anything that screams summer in Minnesota, it's the Brainerd area. Packed (and I mean packed) with lakes, you will find endless summer adventure and natural beauty that includes water! Visit the pristine lakes, find outdoor recreation and water sports, or just park yourself on an outdoor patio in the sun with lake views.
It's tough to go wrong with a Minnesota summer road trip to Brainerd! If the water isn't your thing, don't worry. People flock to Brainerd for the golf, Paul Bunyan Land (an iconic amusement park), and the downtown area full of unique shops and restaurants.
For places to eat/drink, read 11 Best Restaurants and Bars in Brainerd Lakes Area.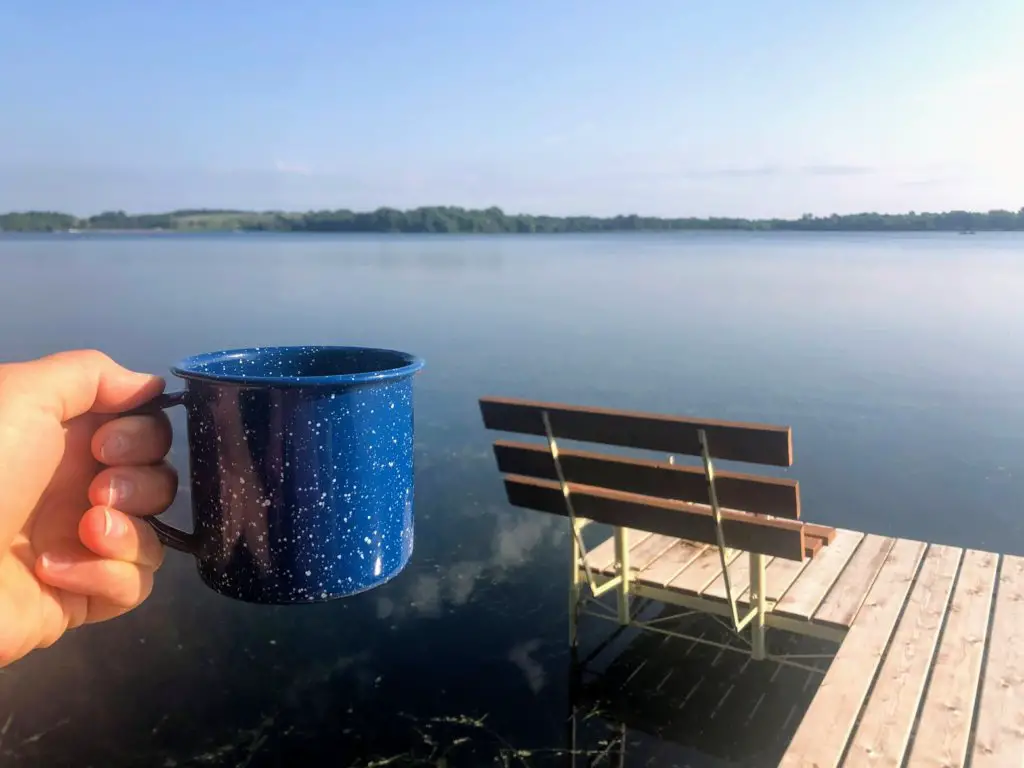 Cuyuna Iron Range, Minnesota
2 Hours, 10 Minutes
One of Minnesota's most up-and-coming areas is the Cuyuna Iron Range and cities like Crosby, Deerfield, and Nisswa. There are so many beautiful places to explore and if you are into mountain biking, this is the place you need to be. Bring your own or rent bikes for a fun way to experience this town. Trails through 800-acres and pristine lakes make for a great way to get outside.
Before you bike (or hike!) make a stop at Red Raven for a delicious smoothie (you can rent your bikes here, too). And afterward, hit Cuyuna Brewing Company for a craft beer vibe or Spalding House for a (rowdy) dive bar. The Best Things to Do in Crosby Minnesota will give you even more ideas!
Duluth, Minnesota
2 hours, 25 Minutes
You can take a yearly Minnesota summer road trip to Duluth and never get sick of it! Duluth, on the north shore of Lake Superior, is full of fun things to do, good food, plenty of drinks, and places to get outside.
Visit Canal Park but don't let that be the only thing you do—get out there and explore! The best things to do in Duluth will give you 11 great ideas. And you can keep your summer road trip going from here…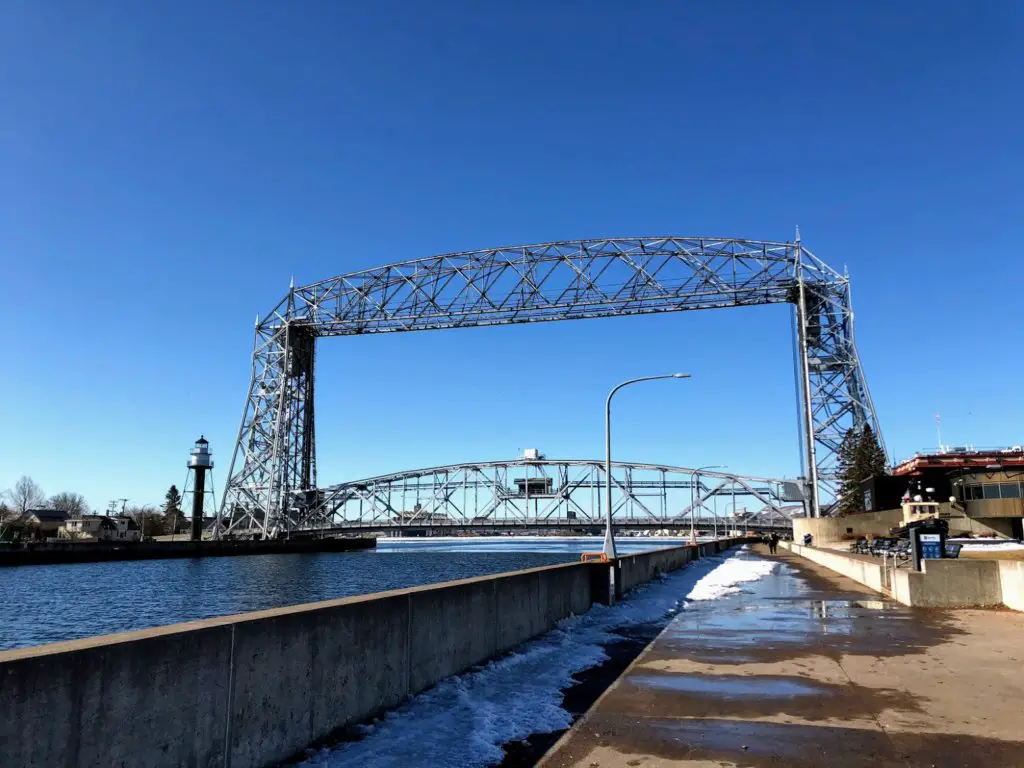 Grand Marais, Minnesota
4 hours, 30 minutes
Continue onto 61 for the scenic drive that eventually (about 2 hours later) will bring you to Grand Marais—one of the most popular spots on the North Shore, and Minnesota as a whole. This small town is nothing but charming and is the best way to experience Minnesota summer! Your opportunities are endless given its location and access to beautiful hikes, the shores of Lake Superior, and downtown.
Don't miss a stop at Java Moose for a coffee—and bring it out to Artist's Point for the best views. If you're looking for a beer (and some walleye!) hit Gunflint Tavern. This town is the true Northern Minnesota experience.
Spend a Long Weekend on the North Shore During Minnesota Summer
There is so much more to see in this area of Minnesota and endless scenic drives that make it a popular destination. Stop at Tettegouche State Park, Gooseberry Falls State Park and Split Rock Lighthouse State Park on the way up. And drive past Grand Marais to Grand Portage State Park. Get 14 Road Trips Stops Along the North Shore. There are so many stops it can be overwhelming, so it's a great place to start!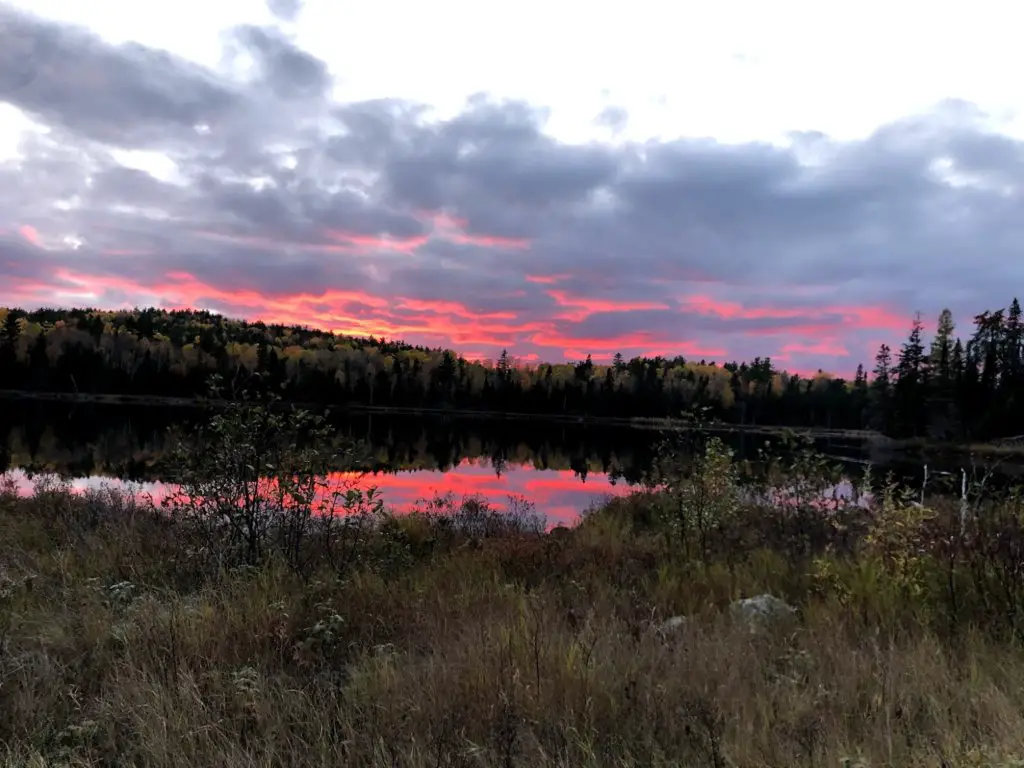 Boundary Waters Canoe Area Wilderness
4 Hours
If you want to get really adventurous this summer, then put Boundary Water Canoe Area Wilderness on your summer calendar. This one takes a bit more prep and planning but quickly becomes memories that last a lifetime.
Located in the Superior National Forest, nearly the Canadian border, this 150-mile stretch (including 1,098,000 acres with over 1,100 lakes) offers 1,500 miles of canoe routes, campsites, and scenery you won't forget. And you'll likely encounter some wildlife—black bears, moose, eagles, and fox can all be spotted. Here is a good place to start: Create Your Adventure. I look forward to my first time out here on the water someday!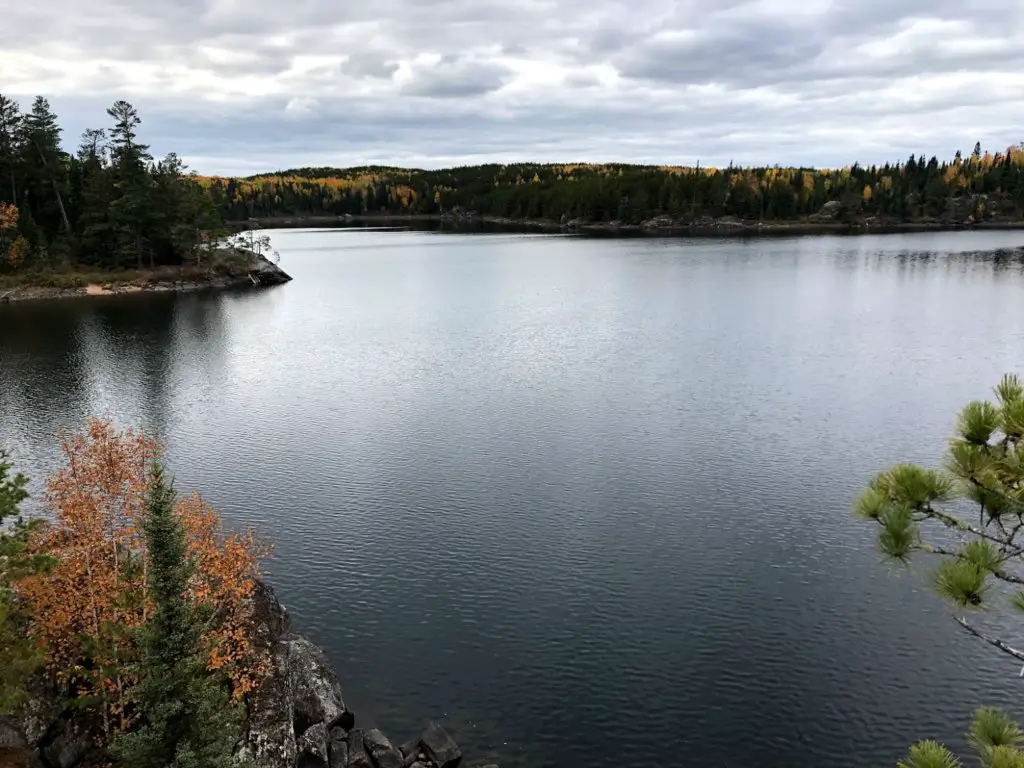 Itasca State Park (Park Rapids, Minnesota)
3 hours, 40 Minutes
One of the best Minnesota State Parks is Itasca State Park, which is also the state's oldest! Explore the great outdoors on this 32,000 acres of land that is located around the beginning of the Mississippi River in the northwestern part of Minnesota. There are over 45 different camping sites, 100+ lakes, paved bike trails, and plenty of places to hike and enjoy the surroundings. The Visitor Center holds exhibits and play areas for children, plus a fireplace lounge to relax and take in the views from inside.
The Best Minnesota Summer Road Trips [from Minneapolis] in 2022
Those are the best Minnesota Summer road trips! From 45 minutes away to 4.5 hours, there are so many places to explore beyond Minneapolis. But…
If you are in the city, there is plenty of summer fun have there, too. Here are my top recommendations you can do right away—as you plan a future road trip!
Twin Cities: Minneapolis + St. Paul
If you visit the city in the summertime, there are sure to be plenty of people enjoying the weather and taking advantage of fun summer activities. Your options are endless for making it a memorable day or weekend.
Summer in the City: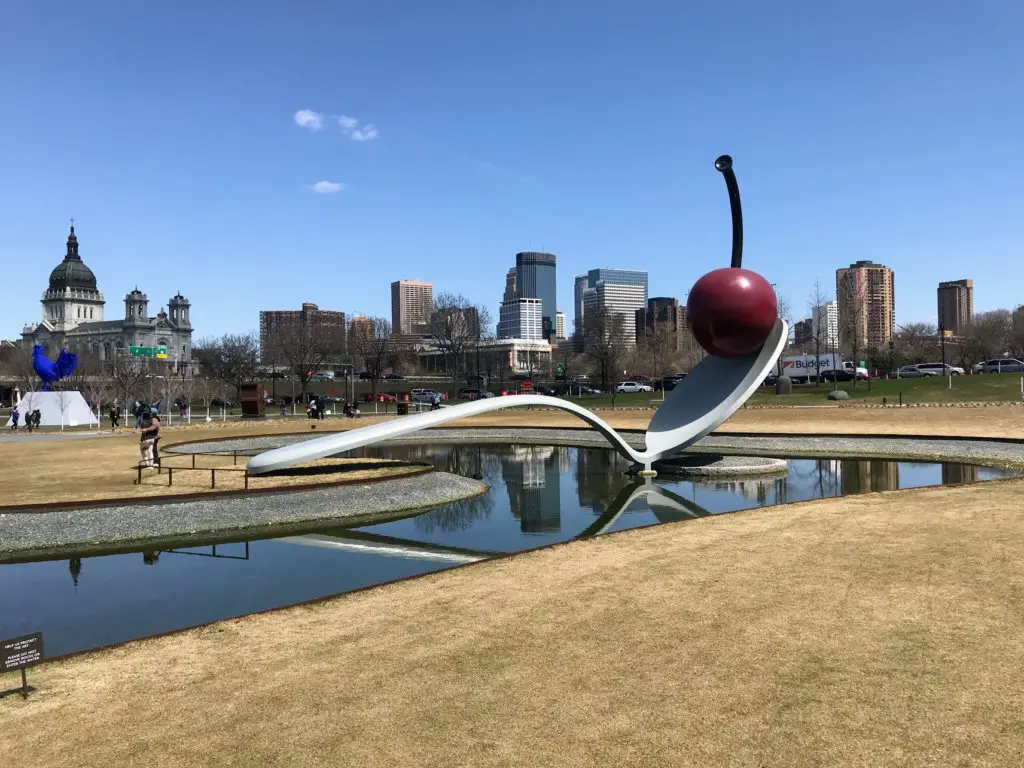 Minnesota Summer Road Trips
Summer goes by way too fast in Minnesota, but make sure to plan some of these incredible adventures before it's over! You can find yourself in big city life one weekend, small towns the next, and the straight-up wilderness after that. Take advantage of the different Minnesota terrains this year and you will not regret it. Where is your favorite place to visit in Minnesota during the summer months?