Every place you travel has at least one thing you need to eat. BBQ in Texas, pizza in Chicago, hot chicken in Nashville, and you gotta eat whitefish in the Upper Peninsula. Home to the largest freshwater lake, the U.P. slays and cooks some of the freshest, flakiest, most delicious fish around.
And it turns out that on a 5-day road trip, you can eat a lot of fish! What went from one fish sandwich to start the adventure, turned into "hey, I'm going to eat as much whitefish as I can and review them all." Which in turn, results in this blog post. After many "I'll have the whitefish sandwich..," here is what I've got.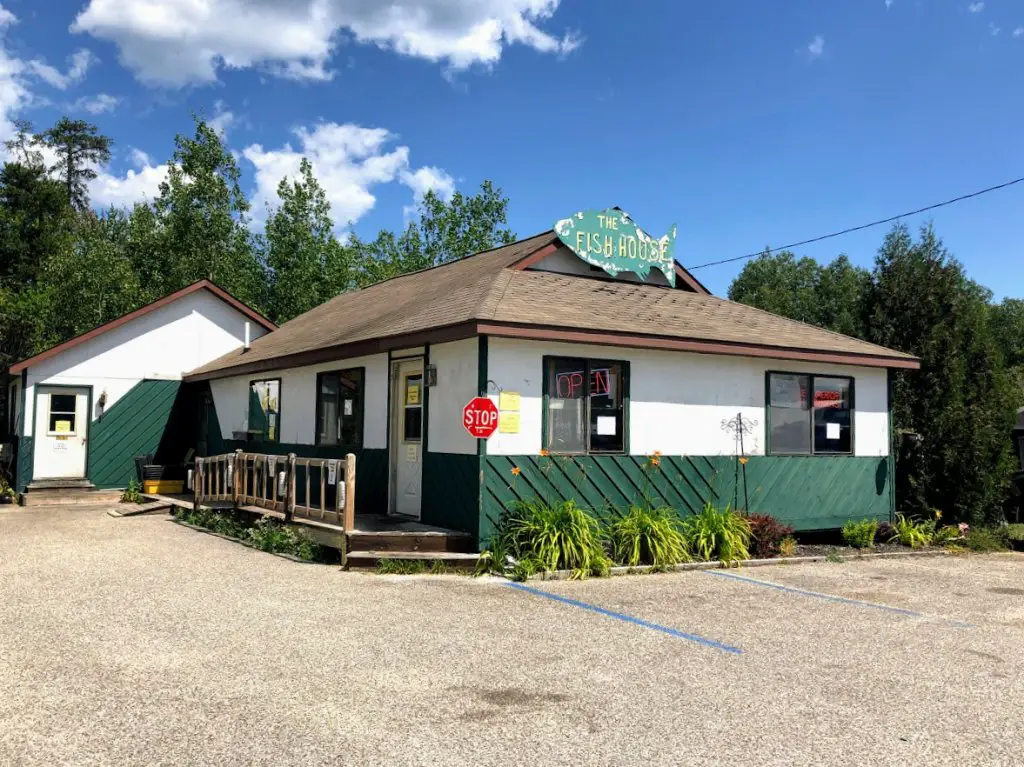 Classic
Eh! Burger
100% wild-caught whitefish. Hand-battered. Slice of American cheese. Tough to go wrong! This sandwich was solid from a place that merges Culver's and your typical restaurant/bar. Think Chipotle-style ordering and finding a seat inside or at an outdoor picnic table to dig in. As the name states, it's a burger place so I wasn't expecting some earth-shattering fish sandwich, but if you're in the mood, it's a good choice. Eh! Burger offers both a Whitefish Sandwich and a Whitefish Basket.
Side: the real winner at Eh! Burger is the tots! Don't skip out.
After You Eat: Get on one of the Pictured Rocks Cruises which is less than a minute walk away. You do not, I repeat do not, want to miss this. Details on Two Days in Munising, Michigan.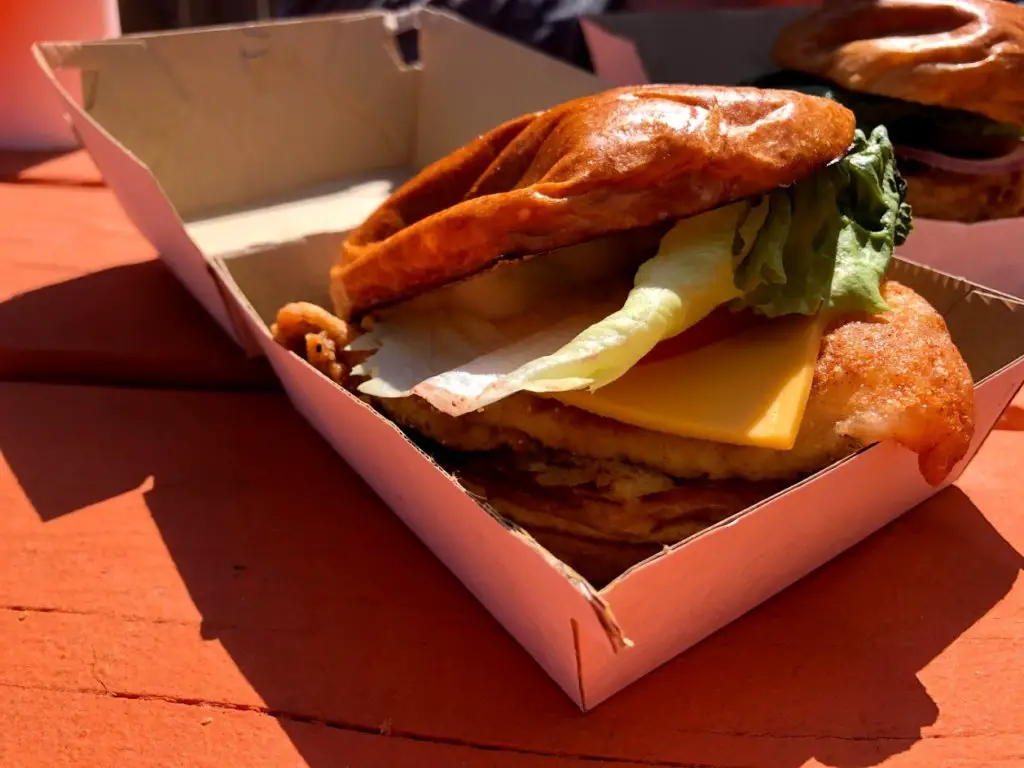 Variety
Lake Superior Brewing Company
Whitefish, any way you like it! Sandwich, platter, dinner, salad, tacos. However you prefer to enjoy your fish, it's an option at Lake Superior Brewing Company. The breading was on the lighter side, allowing the fresh, local fish to be the star of the show. Bonuses: homemade tartar sauce. And a good beer menu. Honesty: the pizza here was really good and if I went back, I'd go with that.
Side: fries were solid. I was surprised by the sweeter taste at first, almost like sweet potato fries, but the more I ate, the more I liked them!
After You Eat: Walk off your food with a hike at Sable Falls. Don't worry, you can still get full; this hike is a shorty. Everything you need to know in One Day in Grand Marais, Michigan.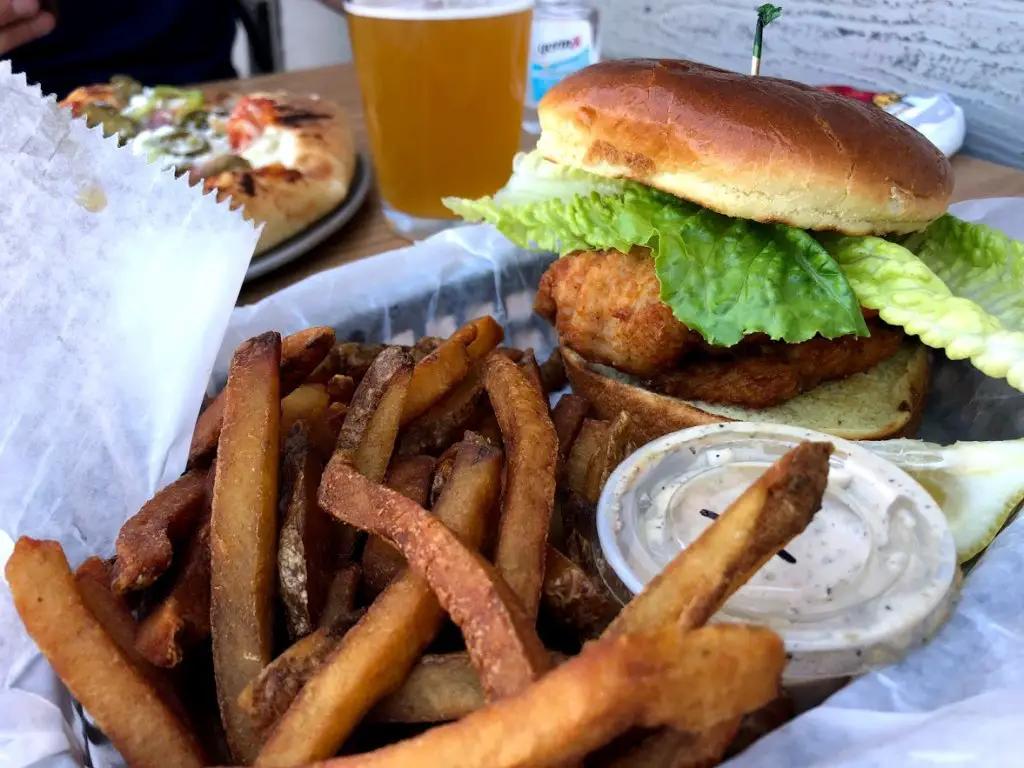 Breading
Stuckos Pub & Grill
A delicious meal that had a different (in a good way) taste than your classic fish sandwich, complete with a brioche bun and no cheese—because there is plenty of flavor! That said, homemade beer batter (with KBC beer) deserves all of the attention and gives the sandwich a light crunch into flaky fish.
Stuckos does have a Friday Fish Fry with three fish options, four cooking styles, three choices for a side, plus homemade coleslaw and a dinner roll. Stick with whitefish and you will never be disappointed.
Side: Brussels. Sprouts. This is on the appetizer menu and you need to get them. They doctor them up with shaved parmesan cheese, dried cherries, and a bit of honey. And you get a ton of them! Don't skip.
After You Eat: This was a quick pit-stop for lunch on our road trip so I don't have any first-hand recommendations, but this should help you out.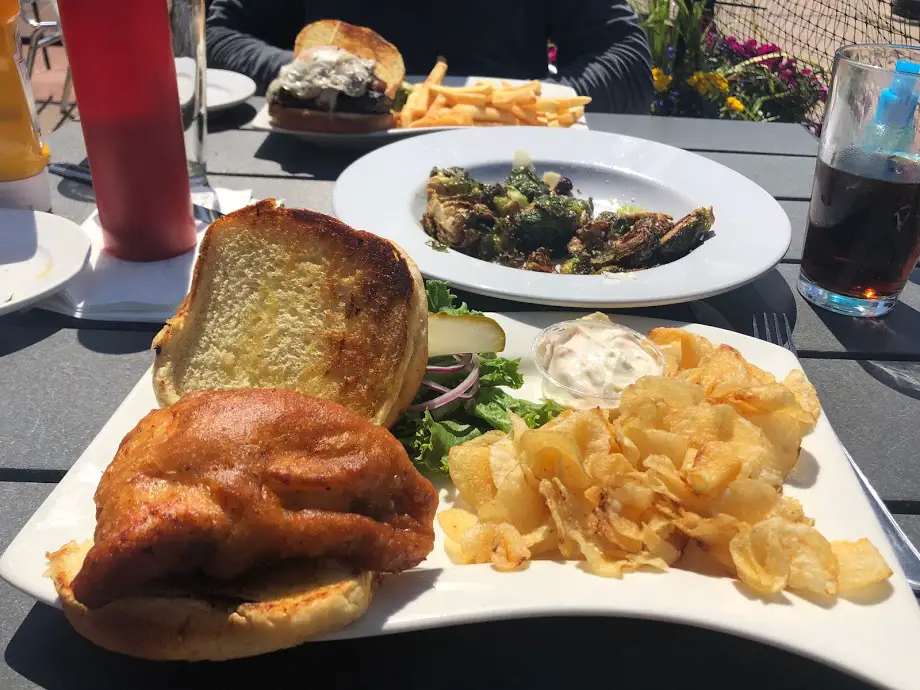 Atmosphere
Grand Marais Tavern
Okay, now we're getting serious. No more throwing whitefish on the menu because it's convenient. Freshness. Flakiness. Texture. Atmosphere. The fish was clearly caught local and the breading was light and cooked to perfection. The true test? I didn't finish this in one sitting so I had it in a to-go box (outside, no less) for an hour or so. When I went back for a bite, it was still flaky and delicious without that weird soggy taste. SCORE!
Side: The fries didn't stand out because I was too enamored with the fish. But the beer was great! As was the good music in the background with lake-view windows. Awesome bar!
After You Eat: Walk over to the beach for one of the most incredible sunsets. One Day in Grand Marais, Michigan has more info on this, too.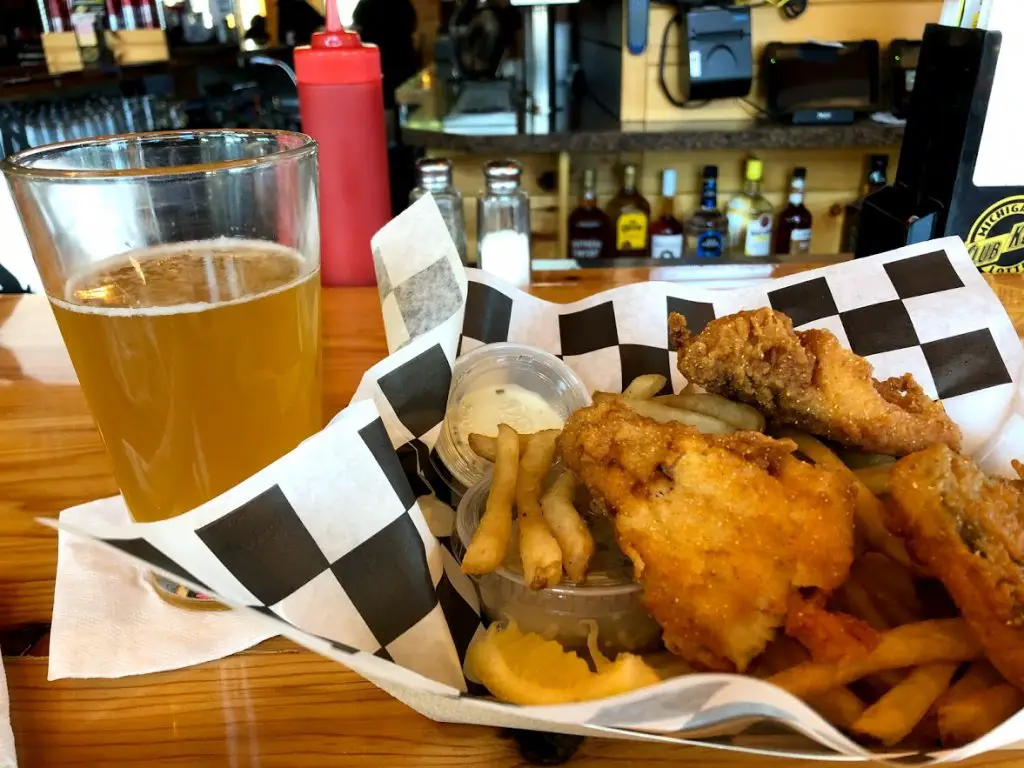 Best Overall
Brown Fisheries Fish House
This place specializes in fresh whitefish. And it shows. Brown Fisheries Fish House, a run-down fish shack (okay, we already know it's going to be good) serves fish caught that morning and closes when it's gone. So get here for lunch so you don't miss out! It's fast service and comes out piping hot along with homemade tartar sauce. And you get a ton of fish. Make a point to stop here and eat whitefish in the Upper Peninsula.
Side: Honestly, I barely remember because the fish was too good to notice anything else. Fries were decent, coleslaw was fine. Save room in your belly for the fish.
After You Eat: Make your way to one of the U.P. main attractions, Tahquamenon Falls to swim in the waterfalls and take in the views. Details in A Day in Paradise, Michigan.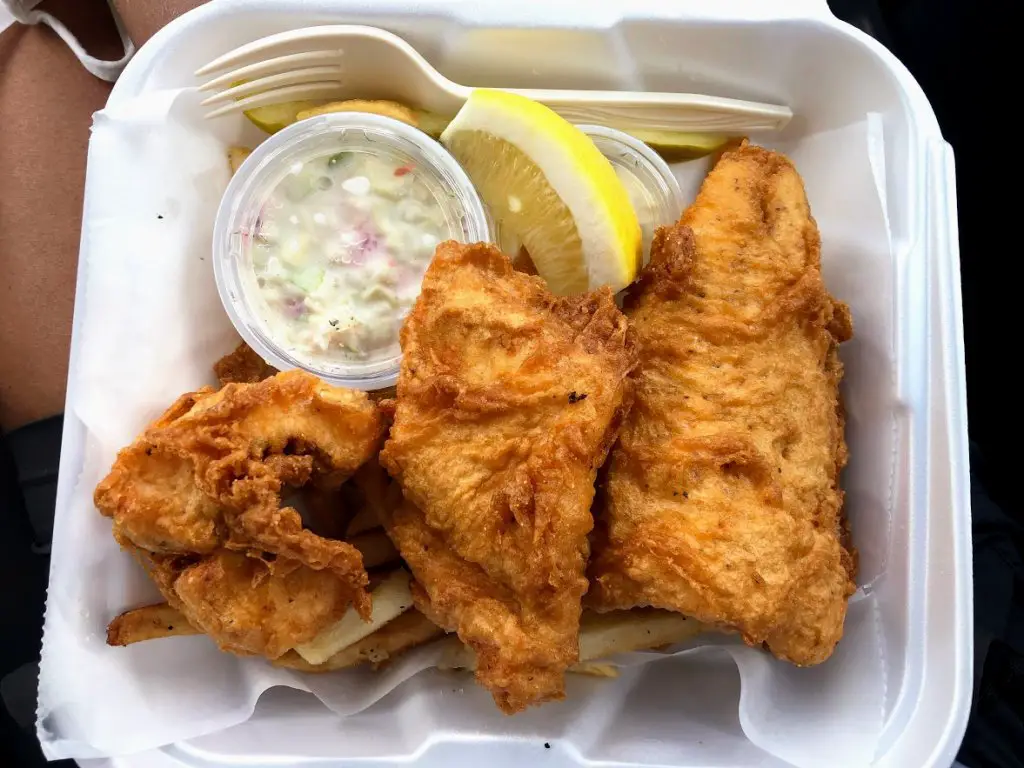 BONUS! Smoked
Cap'n Ron's Smoked Fish & Sausage
The building surely won't lure you in, but if you've heard how good this fish is, you heard right. Cap'n Ron's fish shack has been around for 5 generations which means they know what they're doing! Local, fresh, flavorful smoked fish at great prices. A pound of smoked whitefish and a pound of smoked trout cost $16 and was worth every single penny.
The whitefish was a white I've never seen with a delicious flavor. It didn't last long! And if you love fish, you'll love the trout as well with a a good smoked flavor.
After You Eat: Hike the Chapel Basin Loop. One of my favorite hikes to date! More in Two Days in Munising, Michigan.
If you make your way to the area, you must eat whitefish in the Upper Peninsula.
Fresh. Flavorful. Memorable. It's a delicacy you surely don't want to miss out on. That said. fish isn't the only reason to visit the U.P. Read 12 Reasons to Visit Michigan's Upper Peninsula and you'll be booking your trip immediately.