When I sat down to write this post, my first thought (actually word) was…oof. What a year and how drastically different the Little Blue Backpack's Best of 2020 will look vs. the Best of 2019. But you know what, my radius may have decreased for most of the year, but it was still one full of exploration and fun.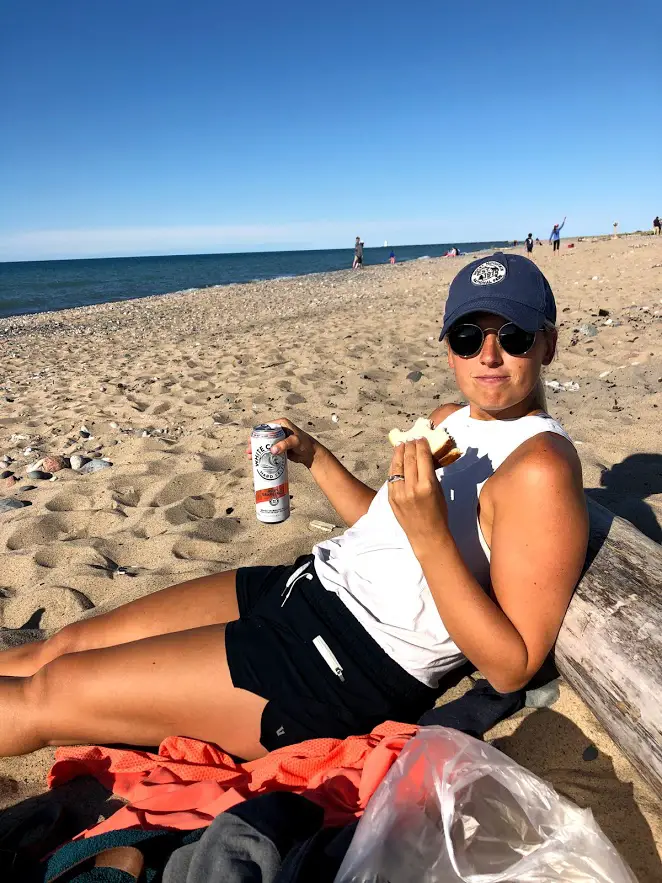 Travels turned from trips across the country to those in my own backyard. Luckily, I somehow made it to both Hawaii (January) and Aruba (February) before the shutdown—which truly feels like a lifetime ago. But from there on out, it was either day trips in Minnesota or road trips to states nearby. And you're in luck because there are so many places to showcase in the Midwest!
2020 Trips
Skanee, Michigan
U.P. Roadtrip: Munising, Grand Marais & Paradise, Michigan
Alexandria, Minnesota
Greater Milwaukee
Make sure to visit the links above for in-depth information and how to have the best time when you are there. For now, enjoy…
Little Blue Backpack's Best of 2020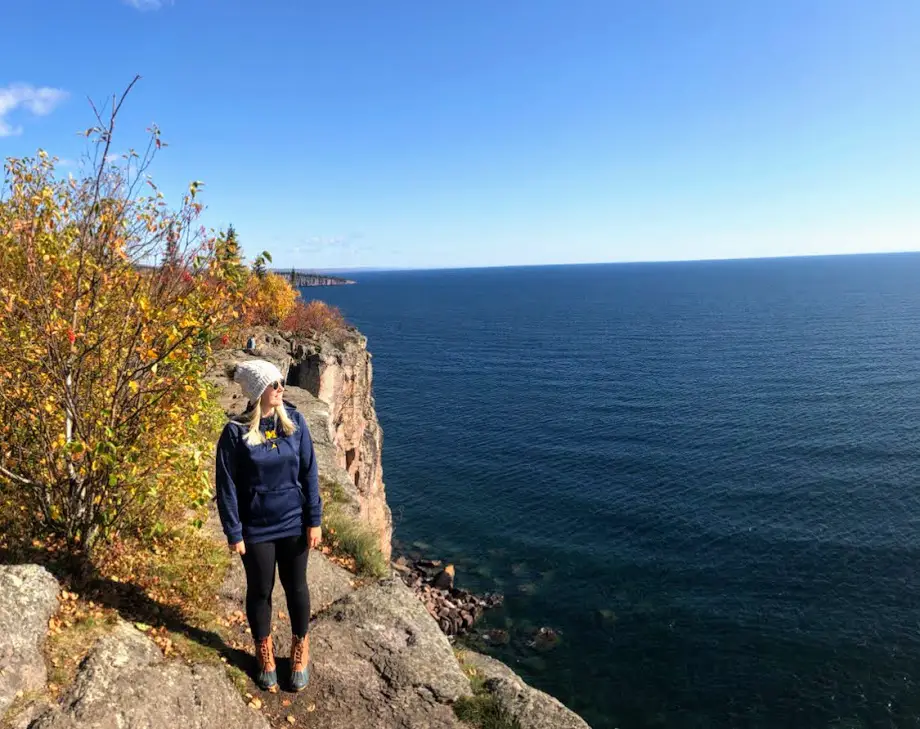 RESTAURANT
Red Barn Farm
Northfield, Minnesota
While it's not your typical restaurant, Red Barn Farm still counts in my book! This 10-acre farm serves made-to-order, wood-fired pizzas (May-October) and the experience is rounded out by two BYOBs—booze and blankets. It's unique and makes for the perfect date night. If you haven't already, make sure to go in 2021!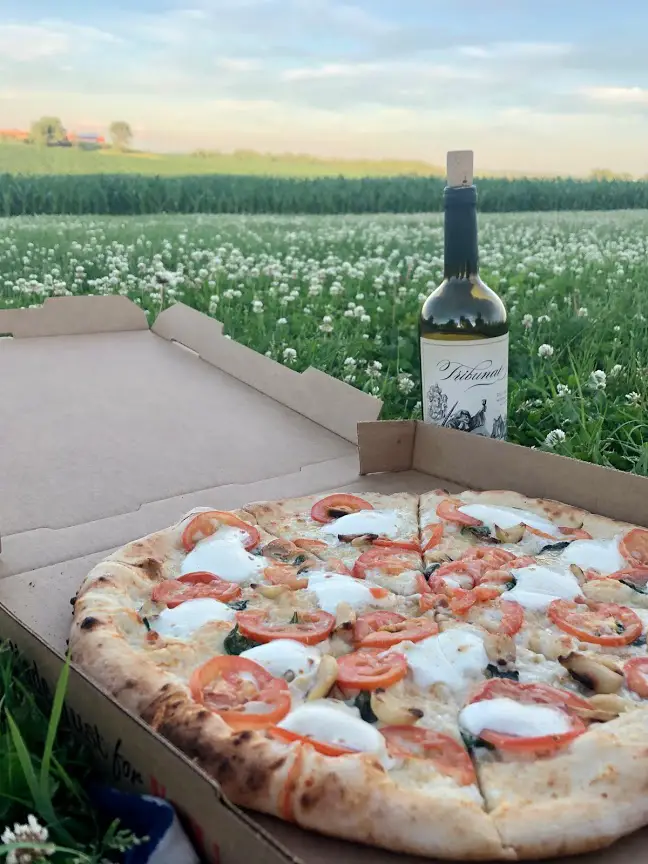 Honorable Mention
Paia Bay Coffee Bar: The cutest little restaurant there ever was with the best acai bowl you are ever going to find. It's the perfect first stop before tackling the Road to Hana.
New Ulm Turner Hall: Authentic German sausages alongside a beer? Hard to beat! Plus, in a really cool old building full of murals.
BAR
Ocean View Beach Bar
Aruba
I don't know how it gets any better than this and I am itching to get back. Open-air with turquoise-blue water and white sand views. Both a comfy couch area plus a typical bar, high tops, and TVs for the game. Good looking bartenders. A fantastic menu. And if you're there for 2-for-1's, they put your second beer in a little mini bucket—I think that won me over completely.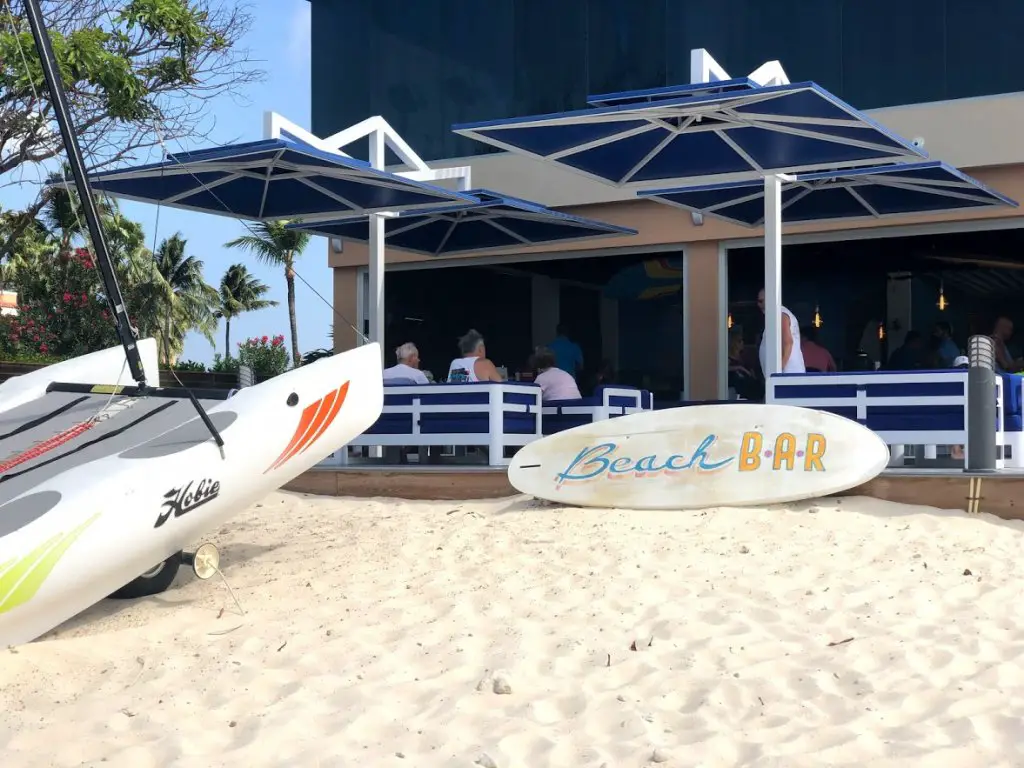 Honorable Mention
Poplar Haus, Gunflint Trail in North Shore, MN: The vibe is incredible both inside and out. They are located right on Poplar Lake and serve the best duck wings on the planet.
Froggy Bottoms, Northfield, MN: Awesome outdoor patio along the river with delicious chicken wings.
Hard Water Lounge, Crosby, MN: Fun and unique! Smoked cocktails that come in a box full of smoke to give your drink that extra flavor. Swanky feels and a great time if you're in the area.
TAKEOUT MEAL
Last year, this category was simply MEAL (just food, no ambiance) but I'll give a little update for 2020 and make it TAKE OUT MEAL since we all know there were plenty of those this year!
Zen Box Izakaya
Minneapolis, Minnesota
This place is next-level and one of my favorite restaurants in all of Minnesota. I crave their Kimchi Ramen, complete with bone broth, spicy kimchi, pork, noodles, an egg, and greens. You normally take a hit in terms of the food quality when you do takeout, but Zen Box Izakaya does an amazing job keeping their ramen fresh. They have separate boxes and provide instructions to make sure that it's top quality, even at home.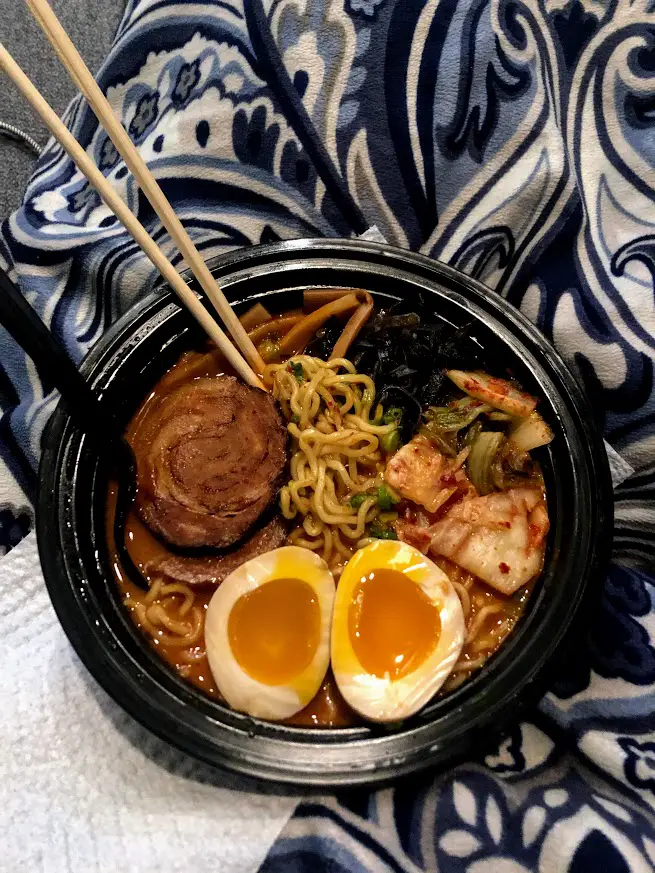 Honorable Mention
Brown Fish House, Paradise, Michigan: This U.P. fish house serves fresh (literally caught that morning) whitefish that comes out piping hot with homemade tartar sauce. One of the best meals of the year!
Wakame Sushi & Asian Bistro, Minneapolis, MN: To know me well is to know my love for Wakame. If you want sushi in the Twin Cities, this is it. No debate. Order anything from the Specialty Rolls menu. Crunch Roll and Minnesota Roll are my go-to's.
COFFEE SHOP
Java Moose
Grand Marais, Minnesota
The best Americano I have ever had! And the very best vibes to go along with it. It's in an incredible location right as you drive into Grand Marais, Minnesota on Lake Superior (steps from Artists' Point and some of the best sunrises out there) and will never, ever disappoint. The baristas at Java Moose are so friendly and it is considered a must-stop before an adventurous North Shore MN day.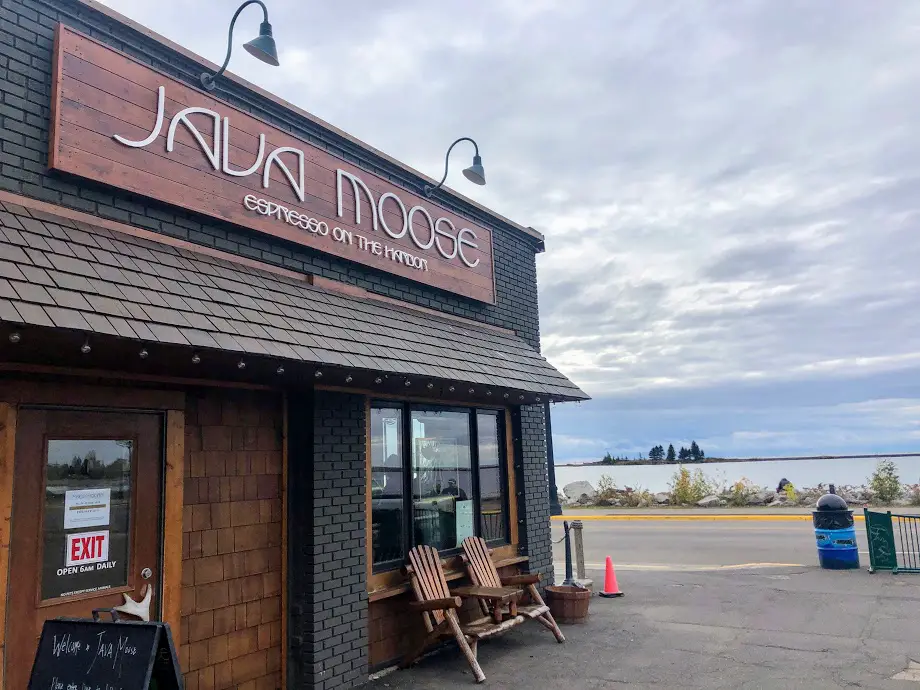 Honorable Mention
Northern Coffeeworks, Minneapolis, Minnesota: When I wrote 10 Coffee Shops in Minneapolis You Should Know, Northern Coffeeworks really stood out. Nothing over the top aesthetic-wise, but still a great up north Minnesota feel, my favorite coffee drink (North Woods), and homemade pop tarts that are to die for.
Mocha Monkey, Waconia, MN: Another spot I can't wait to visit again! They not only serve a delicious cup of coffee but mouth-watering gelato as well. The baristas were so friendly, the inside is cute, and they have outdoor seating for warm-weather mornings.
EXPERIENCE
Catamaran Cruise
Aruba
My favorite day of the year. A 3-hour boat cruise on the Caribbean waters that's complete with your own cooler, a curated playlist, rope swings, snorkeling, and a hell of a party. That's got my name written all over it and I don't know what could have possibly been better this year.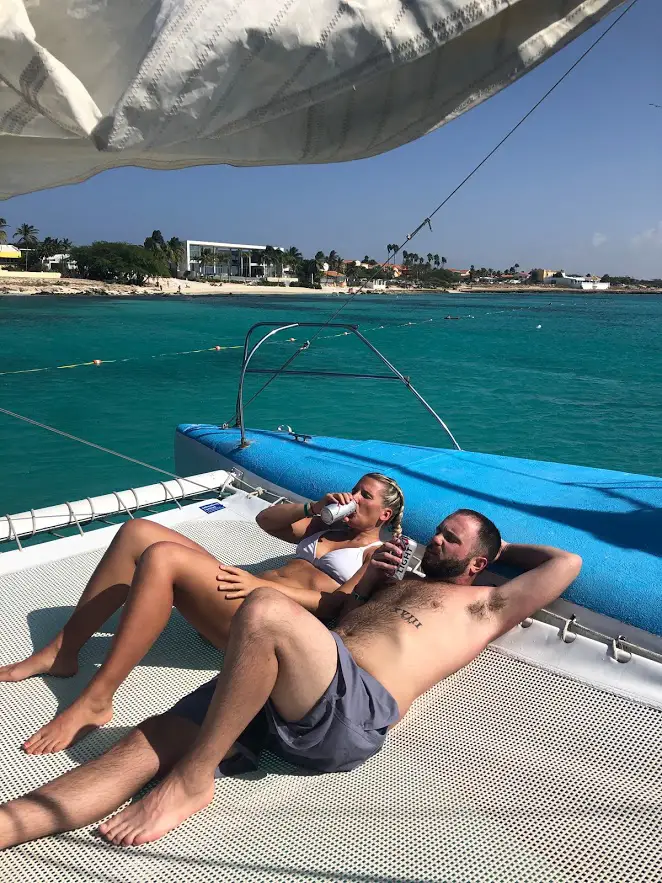 Honorable Mention
Road to Hana, Maui: An amazing experience that should really be on everyone's bucket list. Black Sand Beach, Seven Sacred Pools, Waimoku Falls through the Bamboo Forest. The stops are insanely beautiful and beyond memorable. Definitely a Best of 2020 experience.
Whale Watching Boat Tour, Maui: Another Hawaii highlight. A boat cruise that includes unlimited beer in the sunshine while searching for massive marine mammals? Sign me up. Lol seriously though, such a fun time.
SURPRISE
Pictured Rocks Boat Tour
Munising, Michigan
This experience certainly belongs on the Best of 2020 and is one of those things that I knew was going to be cool but not this cool. Boat tours (without beer) are not really my thing, but honestly, the views are breathtaking and they make the experience fun. Munising and Pictured Rocks is a U.P. must-do and totally worth the $40 for a 2.5-hour Pictured Rocks Cruise.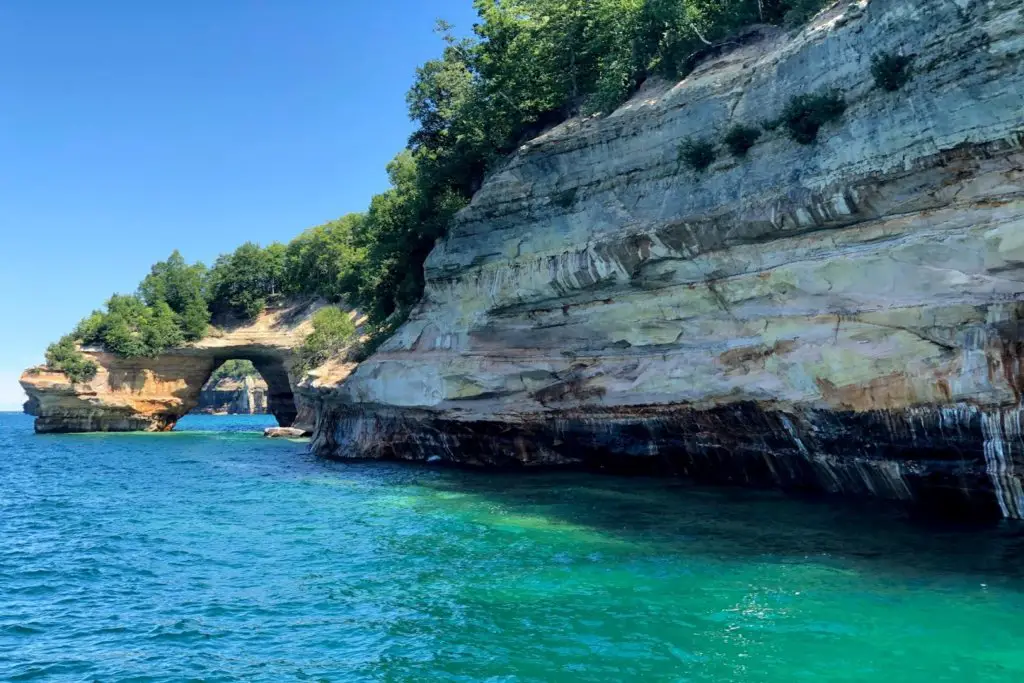 Honorable Mention
Taylors Falls, Minnesota: I expected an average day exploring and hiking but wow. One of my favorite places in Minnesota now! Great hiking trails, beautiful views, a little cafe plus an old-school diner. It's the perfect day trip!
Chancaska Winery: This was a random night with girlfriends and we were so impressed and wondering why we had never heard of this place! Beautiful grounds and delicious wine. Make your way to southern Minnesota for this one.
HIKE
Chapel Basin Loop
Munising, Michigan
This place is so, so cool. It's a 3-mile hike to the beach that is well worth it. About halfway there, you get to check out a waterfall and once you get to the beach, you'll be nothing but impressed. Are we really sure this is Michigan?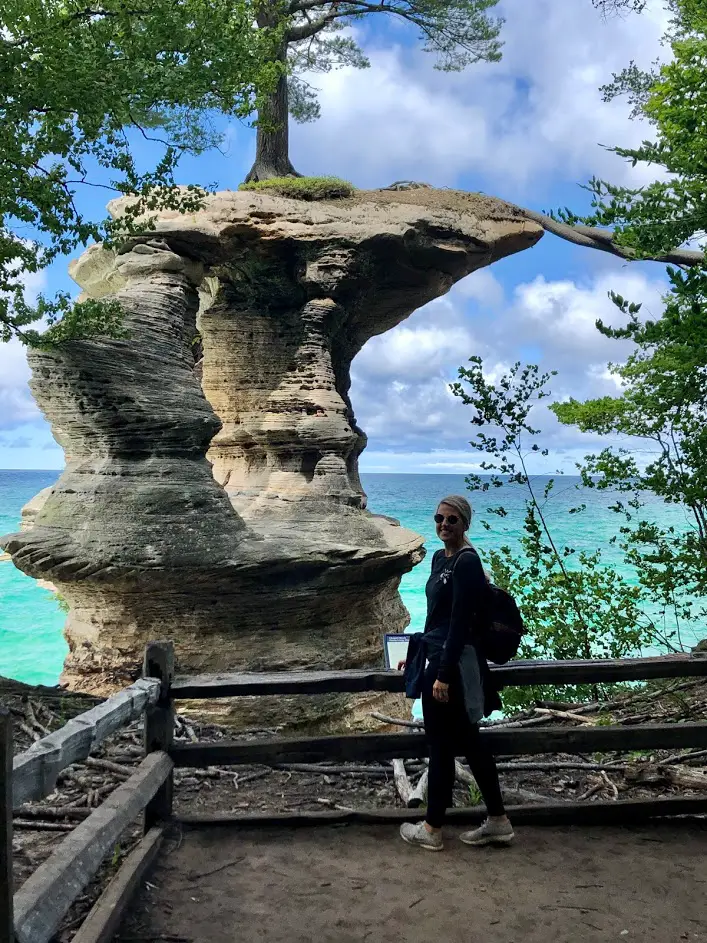 Honorable Mention
High Falls Tettegouche State Park: Only 1.5-miles round trip, this hike is perfect and gets you to the tallest waterfall completely in Minnesota. Consider this one a must-stop when you take a North Shore MN road trip.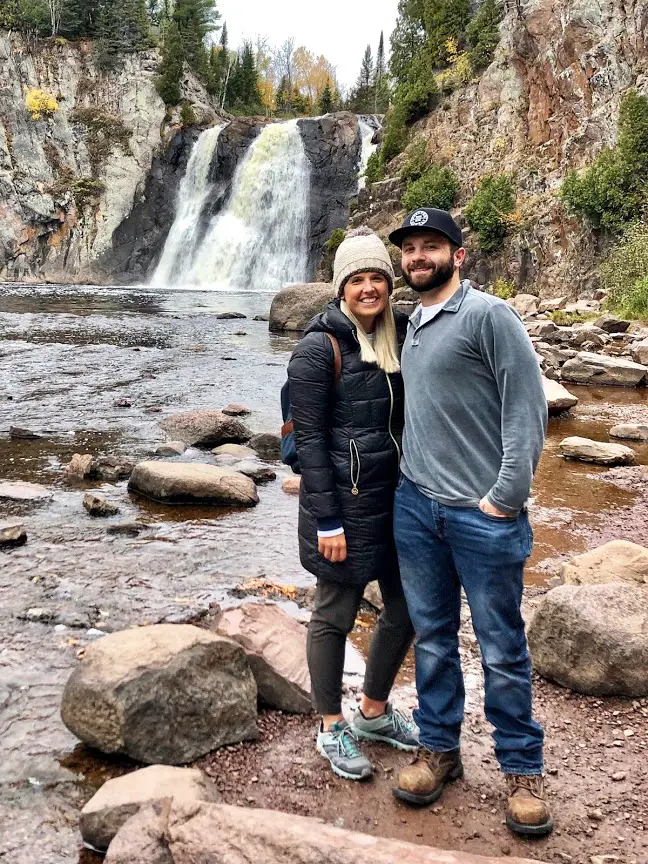 SHOP
Northfield Olive Oils and Vinegars
Northfield, Minnesota
I love olive oil shops and this one did not disappoint. All kinds of flavors, little cups for taste tests, great prices, and knowledgeable and helpful staff. Northfield Olive Oils and Vinegars is a shop where you feel like you can't leave without buying something!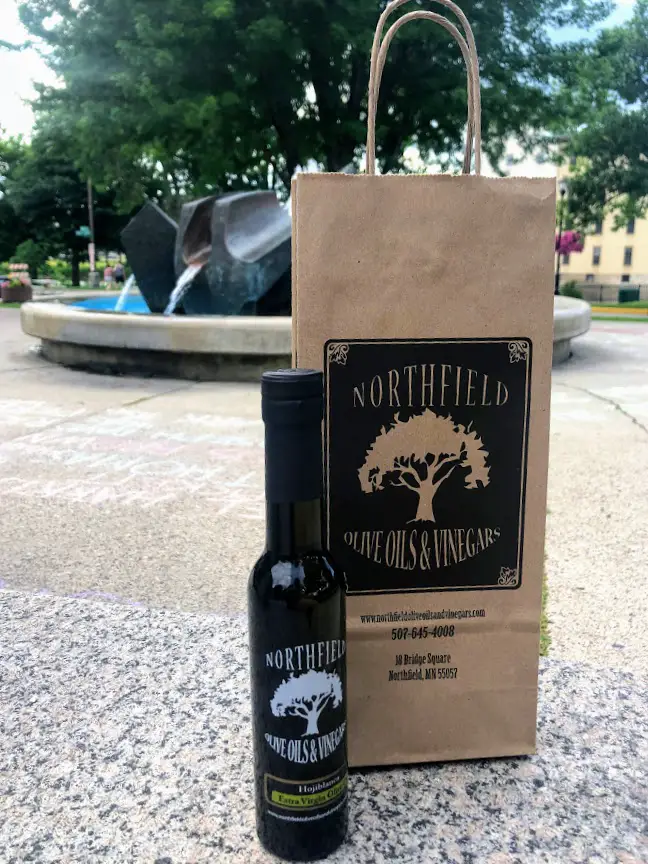 PHOTOS
Black Sand Beach
Maui
One of my favorite stops on the Road to Hana. The black sand beach along the turquoise waters and green vegetation is remarkable. An amazing place to spend an hour or two and just enjoy the Maui sun and beauty.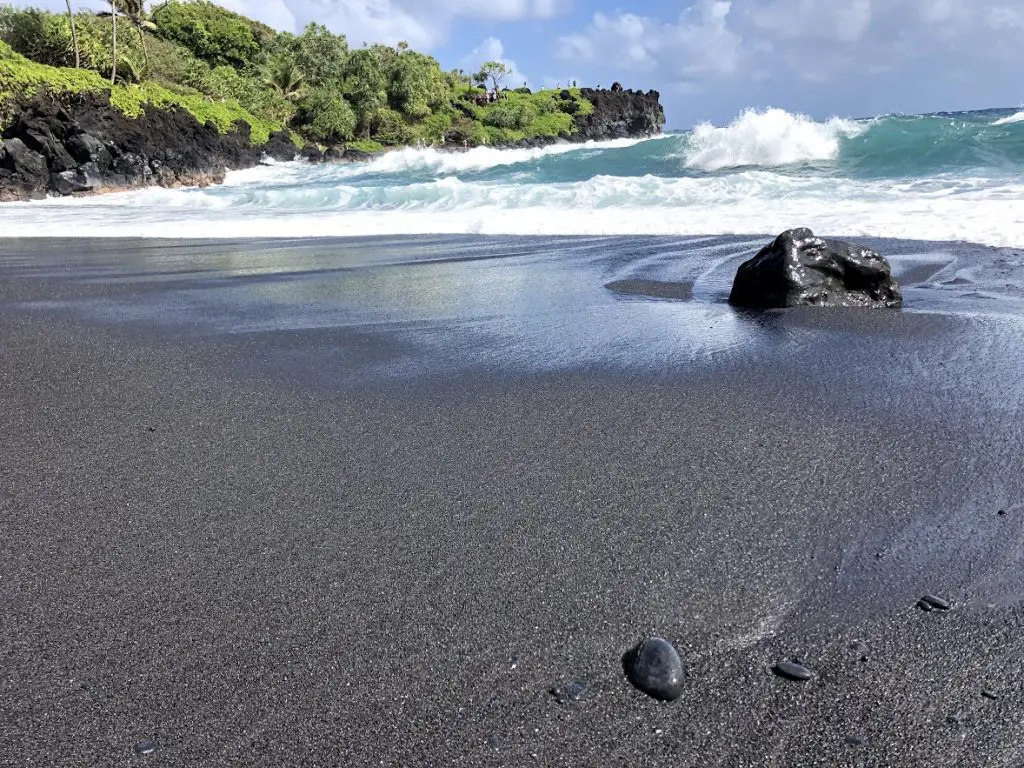 Miner's Castle Overlook
Munising, Michigan
A truly incredible stop that makes you wonder if you are actually in the Caribbean! And you don't even have to work for the view. A few short steps from the parking lot puts you right at the overlook.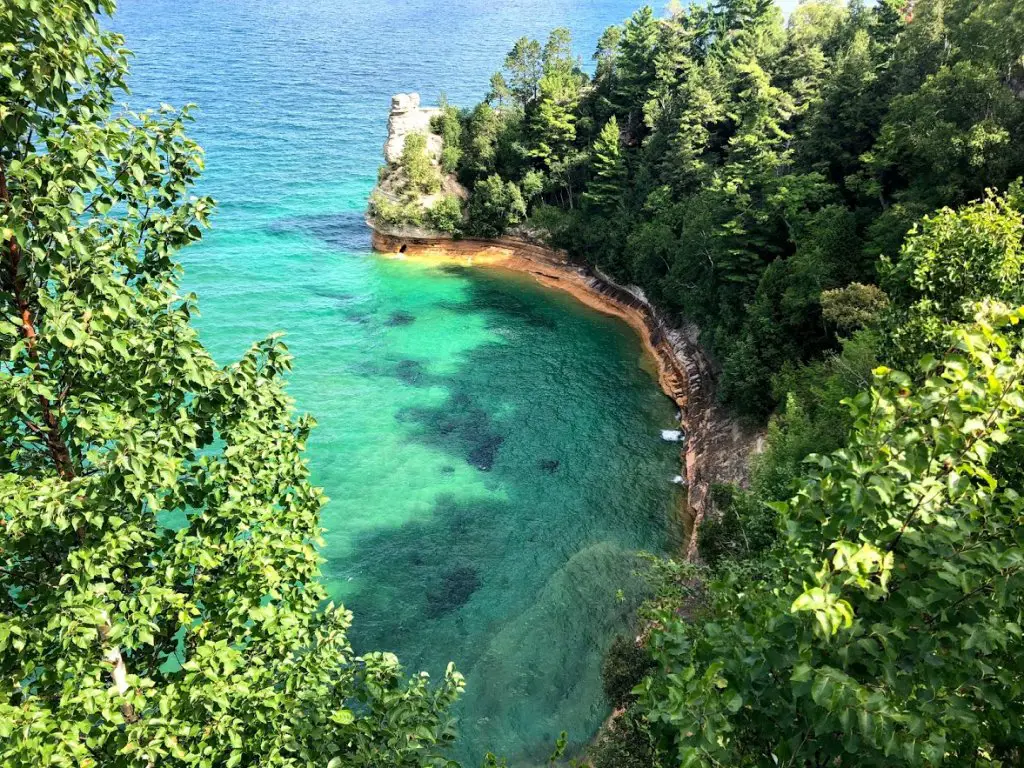 Agate Beach Sunset
Grand Marais, Michigan
A sunset that forever sticks in my mind. We were told not to miss the beach sunset while in Grand Marais, Michigan and we are so glad we didn't! Agate Beach was one of my favorite stops of the year and I am grateful for this day–plus the photo!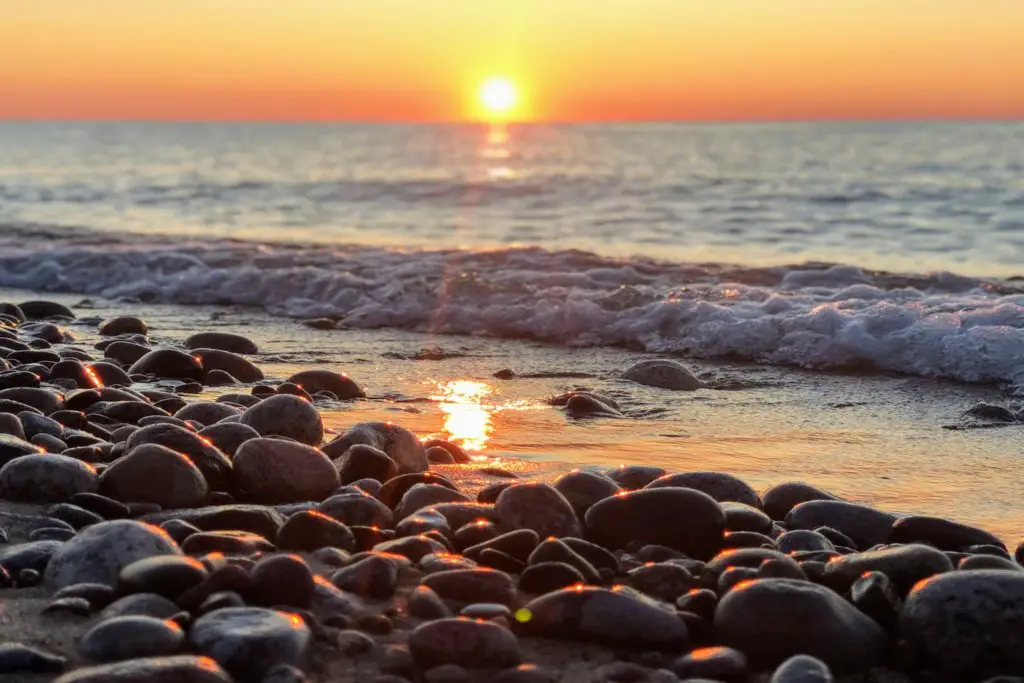 Best Trip of 2020
Aruba
In what was a wild year with far less travel, I am so grateful my family still made it to Aruba. The small island feels like home and never disappoints. The hot sun with a breeze, salty ocean, incredible locals, and fun parties makes for the best vacation year in and year out.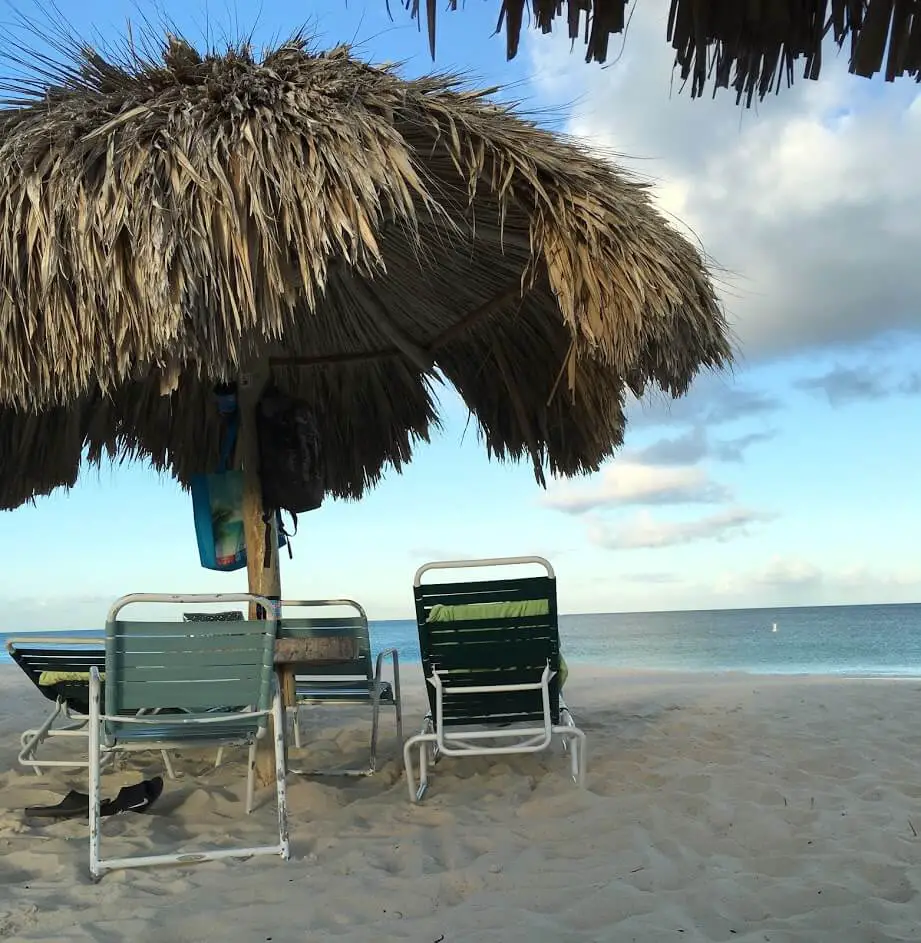 Honorable Mention
U.P. Honeymoon Road Trip: What an experience. A honeymoon that we surely did not anticipate but loved all the same.
North Shore Minnesota Road Trip: It was the year of the road trip, that's for sure. And this fall trip up north to a tiny cabin in the woods (with no electricity or running water!) was definitely a highlight.
Where to Go in 2021…
We can only hope that 2021 is a better year for travel! While it was incredible to run around my own backyard and discover so many Minnesota cities, I am ready to hop on a plane a few more times this year!
Use the Little Blue Backpack Best of 2020 for inspiration for the year ahead. Cheers to 2021!